Well, in comic years anyhoo. Originally created by artist-scribe Rob Liefeld and writer Fabian Nicieza, Deadpool made his first appearance in The New Mutants #98, which was released in January of 1991.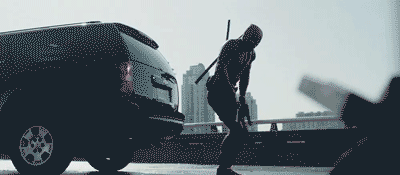 His mannerisms/general craziness came from Nicieza, but it was Liefeld who created his distinctive look, which was inspired by Spider-Man, Wolverine and…
2. He's (kinda) related to Deathstroke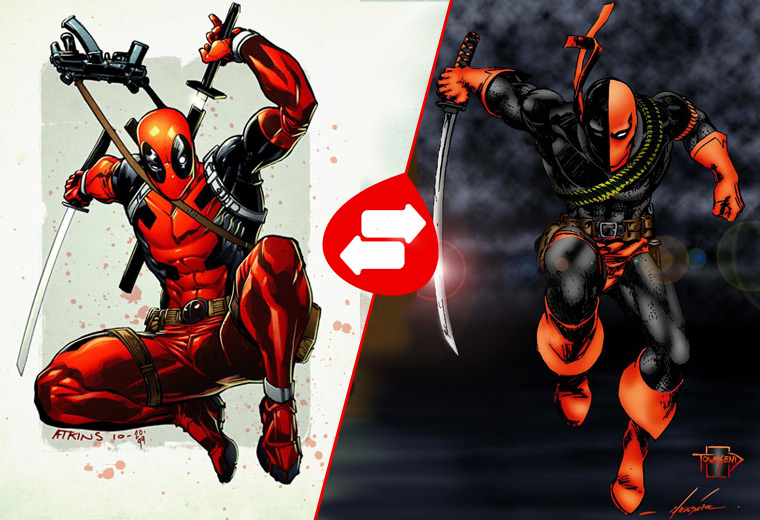 Fans of Teen Titans, an animated TV series and comics about teen heroes who keep the world safe from the clutches of evil, would have immediately noticed something similar about Deadpool, such was his rather striking comparison to Deathstroke, a similarly psychotic, weapon-wielding bad guy.
Upon seeing Liefield's costume for Deadpool for the first time, Nicieza immediately saw the connection and thus named 'pool's non-costumed identity Wade Wilson, as an inside-joke for his resemblance to Slade Wilson/Deathstroke. Copyright infringement LOLZ.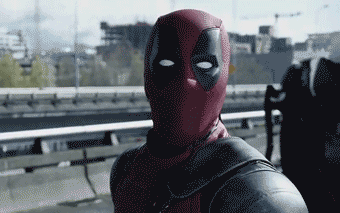 3. He's besties with X-Man Cable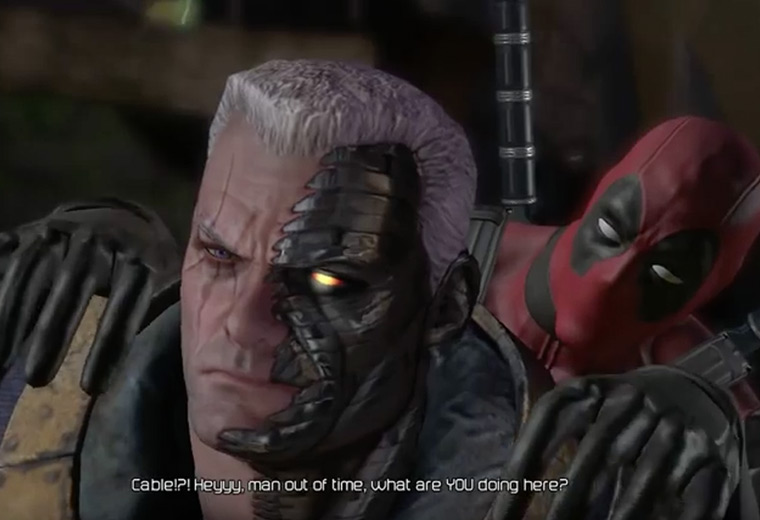 While his first official appearance before he hit the big screen involved Mr. Pool hunting down Cable and his pseudo X-band, the New Mutants, things have changed a lot over the years. As name-dropped in the movie's post-credits Easter Egg, Cable is definitely going to be involved in the movie sequel - and for good reason. The duo were forced together in Cable & Deadpool, a surprisingly awesome comedy-action-thriller that used their odd couple personality clash to entertaining effect.
Oh, and Cable, in short? He's the son of Cyclops and a Jean Grey clone who was infected with a techno-organic virus as a child, sent to the future, and returned to the present as a grizzled, psychic, gun-toting old man-pseudo-cyborg thingy. Simples.
4. He's had approximately 829 different comics
The character's appeared in an array of guises over the years - from villain to anti-hero to hero and back again - he's had literally all the escapades.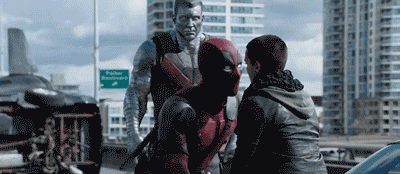 Multiple re-launches mean the titling of his main solo comic is all out of whack, but fan demand is so high that right now you can buy the following titles: Deadpool, Spider-Man/Deadpool, Deadpool v Gambit, Deadpool & The Mercs For Money, and Uncanny Avengers (more on that later). Along the way he's also had his fair share of crazy-times. Including…
5. That time he killed the whole Marvel Universe
In a wonderfully barmy alternate worlds story (i.e., 'not in fan-enraging continuity'), appropriately titled 'Deadpool Kills The Marvel Universe', Deadpool is committed to the Ravencroft Asylum by the X-Men in a bid to heal him of his insanity.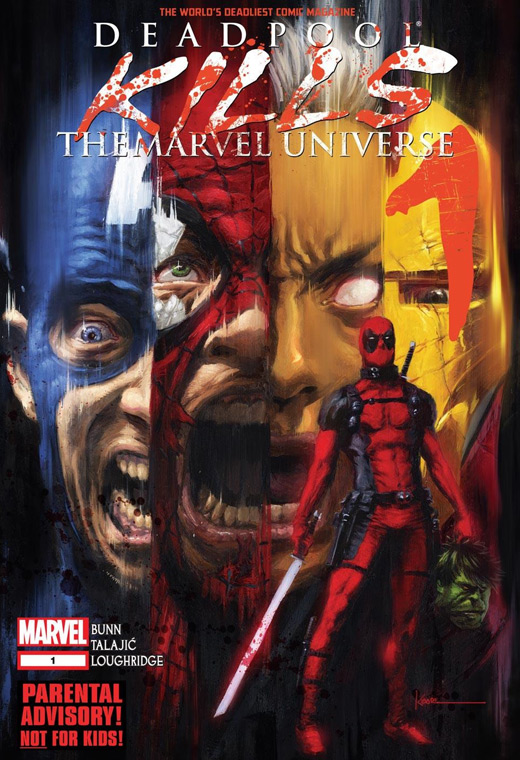 Unfortunately, the villain Psycho-Man was in charge and his attempts to brainwash Deadpool backfire, which leads to him going completely psychotic, killing Psycho-Man and then, well, everyone in the Marvel Universe.
6. Oh yeah, and then there was that thing when he also killed Deadpool
When a Deadpool from a parallel universe sets out to murder every Deadpool across the multiverse, OUR Deadpool joins forces with an array of other very, very weird Deadpools to save the day.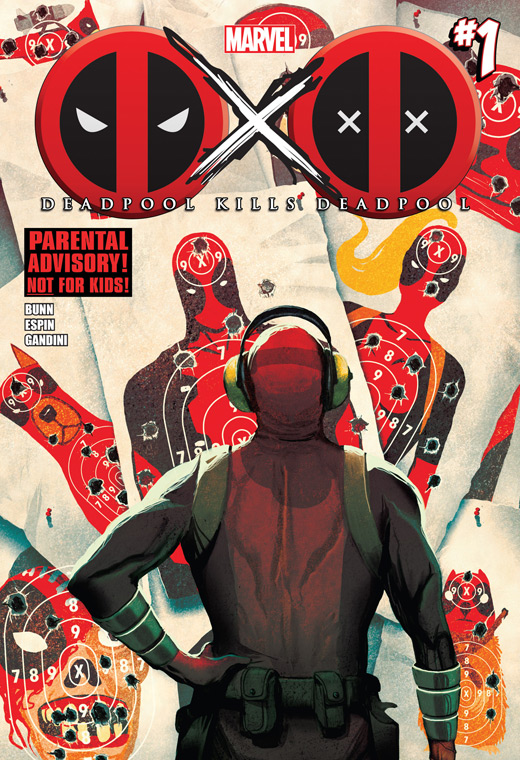 7. He even killed Moby Dick
For no real reason in particular, there was a short-lived Deadpool Killustrated series, which saw the Merc with a Mouth destroy all manner of beloved literary characters (including Moby Dick, The Three Musketeers and more) in an array of hyper-violent, fourth-wall-breaking, meta-commentary laden fights that have to be seen to be believed.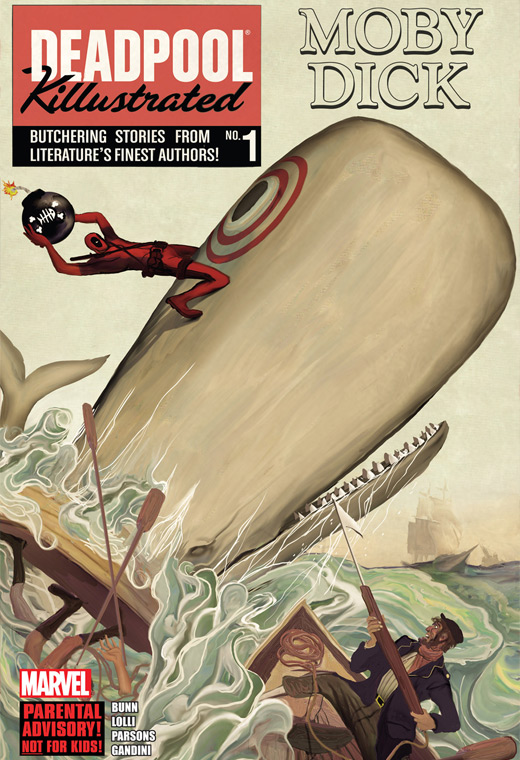 8. He fought a bunch of reanimated dead presidents (and killed them again)
When Brian Posehn and Gerry Duggan were tasked with re-launching Deadpool's comic with a brand spanking new no.1, they knew they'd have to go big. And big they went, as the launch issue saw a necromancer resurrect past presidents in a bid to fix American society.
9. He's survived pretty much everything
A healing factor is a double-edged sword. Sure, you live forever, but when you paint a target on your back like Deadpool has, things are bound to get messy along the way.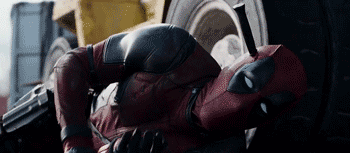 Spider-Man villain Carnage has quite literally ripped him limb from limb, he's been impaled by an African Elephant, shot in the head with an arrow, blown up with an assault rifle, hit by a truck, and been eaten alive by hordes of the undead. It's just the tip of a very bloody iceberg.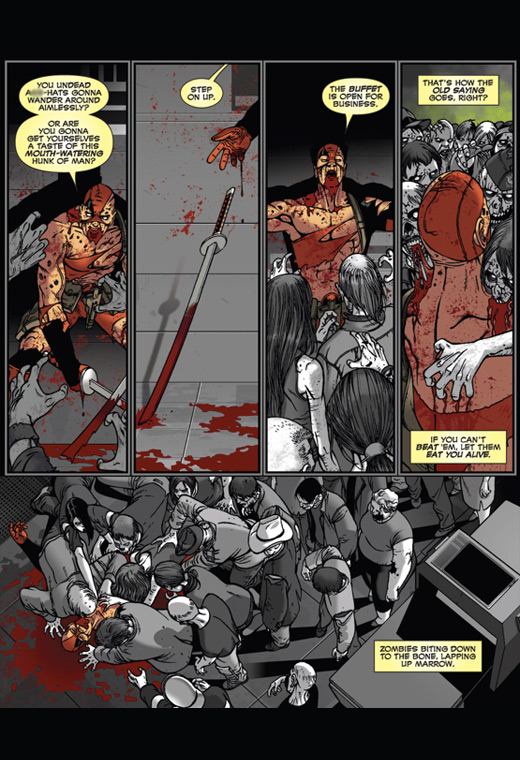 Like Buffy, Jean Grey and Jon Snow, all the best heroes have to die before they're really appreciated. But at least Deadpool got to go out in as fitting and sardonic a way as you'd hope. After successfully killing his mortal enemies Ultimatum and Flag-Smasher, he gives up his superhero identity and settles down for a better life with his family and friends. The only snafu? The Marvel-wide Secret Wars saga is about to kick off - an event that begins with two earths colliding, and kills Deadpool and everyone he loves in the process.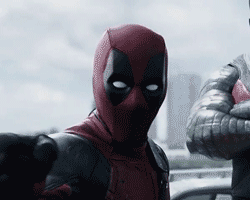 It's a turn of events meta-commentated by Wade, who quite rightly notes the crossover should've stayed a self-contained Avengers story.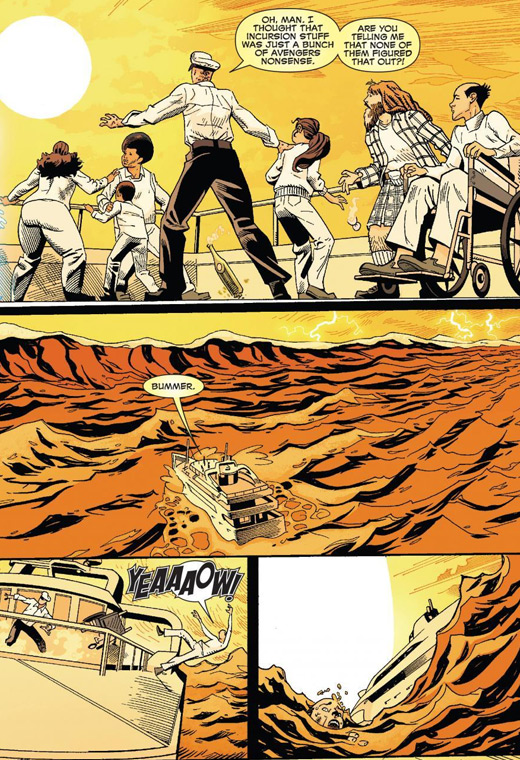 11. Even he doesn't understand his own backstory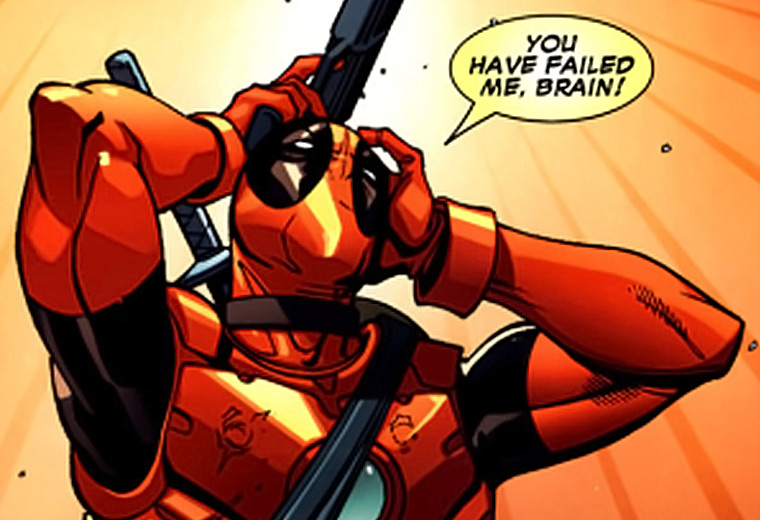 The joy of having a character with a number of split-personalities is that he can turn into whatever and whoever each creator wants him to be.
While general consensus goes that he was 'created' in the Weapon X program (the same which created Wolverine) after being booted out the US Army, his history is pretty patchy. Enemies have speculated that Wade Wilson isn't even his real name, and at one point, Thor's Loki even claimed to be his father.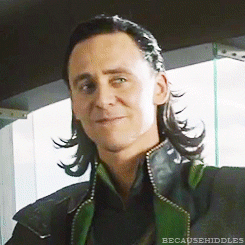 12. He's obsessed with Bea Arthur
In one of the weirdest (but most amazing) running jokes ever, Deadpool is more than enamoured by Bea Arthur. You know, the Golden Girls star?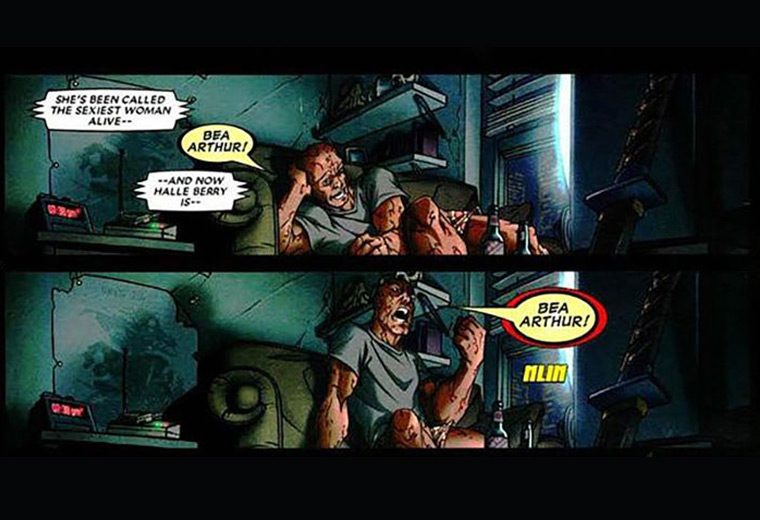 Eagle-eyed fans would've noticed a small cameo by the now deceased actress in the movie, as a picture on one of Wade's tank tops - and it's testament to Reynolds' love of the character that it even happened, as the Blu-ray's commentary notes that Reynolds made a $10k personal payment himself to use Arthur's image in the film.
Unsurprisingly, considering his rather 'unique' sexual tastes mentioned above, but Deadpool is officially omni/pansexual.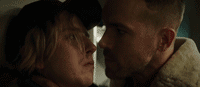 While he's flirted with guys, gals and aliens throughout the years, it was only in December 2013 that then-writer Gerry Dugan confirmed his flexibility via Twitter. Creator Nicieza says Wilson is a friend of one and all, and refuses to give labels. "[Deadpool] is NO sex and ALL sexes. He is yours and everyone else's. So not dismissive, but rather the epitome of inclusive." Bring on the Thor-mance.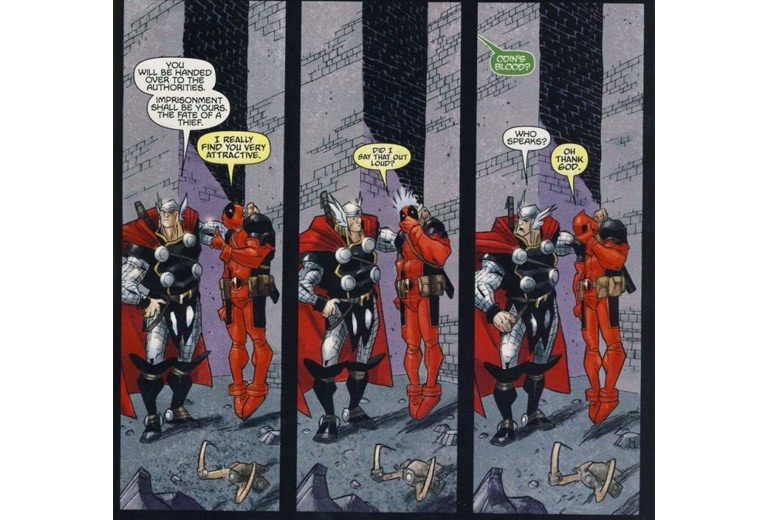 Among his many romances, a civilian called Carmelita Camacho, who - as hero squeezes tend to end up - was kidnapped and killed, once seduced him. When 'pool found out that he had a child called Ellie from their brief time together, he rescued her and asked his Agent of S.H.I.E.L.D buddy Emily Preston to take custody of her and keep her paternity a secret, for Ellie's own safety.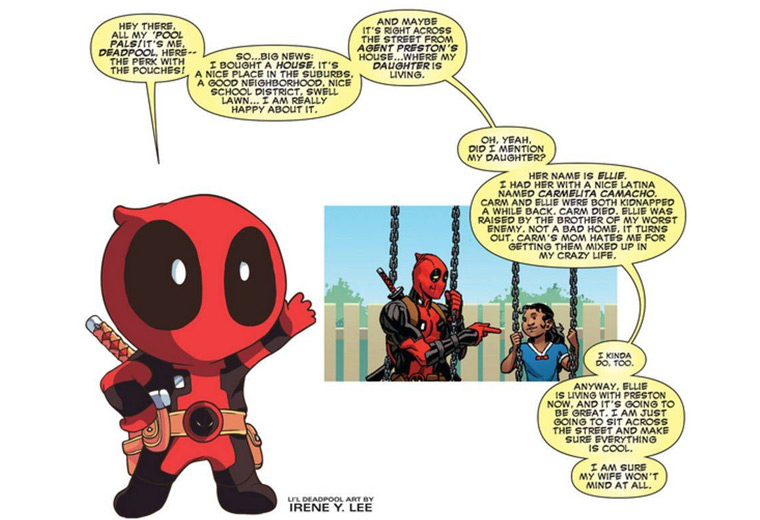 15. He's dated superheroes, monsters and forces of the cosmos
Arguably Deadpool's most consistent and famous in-comics squeeze was that of X-Woman and X-Factor team member Siryn, the daughter of X-Man Banshee. Due to reasons too melodramatic to go into, they aren't together anymore (it involves shapeshifters).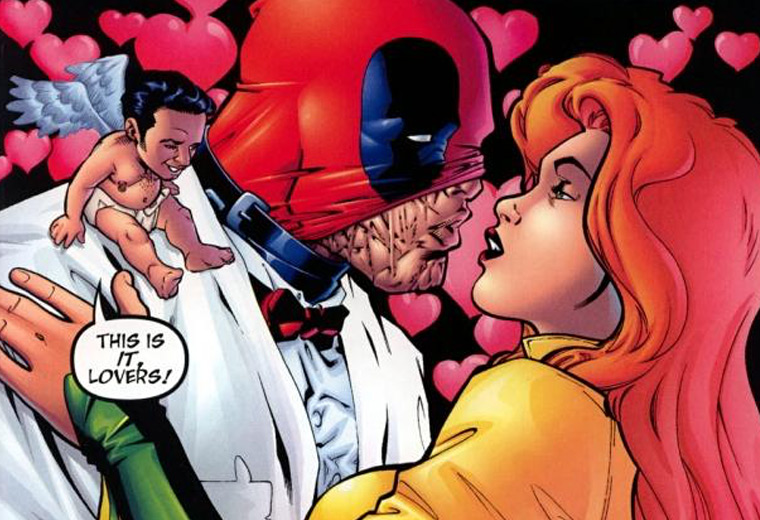 He's also dated Death - yep, the actual embodiment of death. Because of his constant closeness to dying, he's able to see Little Ms. Skeletor. Romance ensues.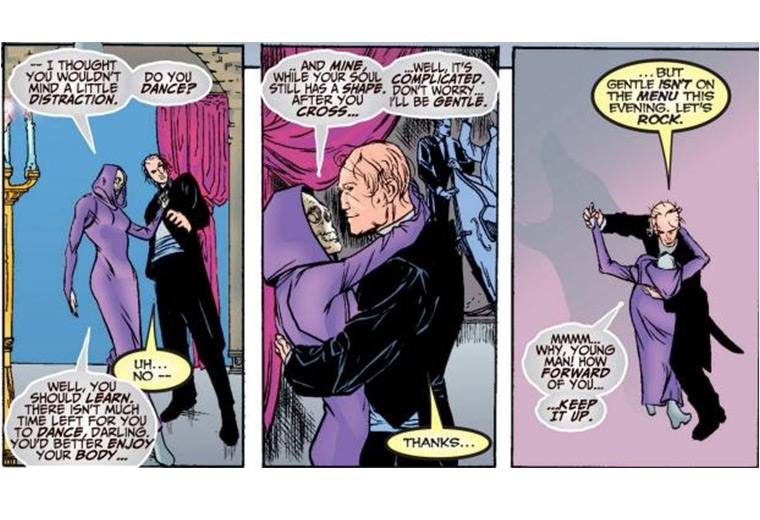 He's currently married to Dracula's finance Shiklah. It's a long story.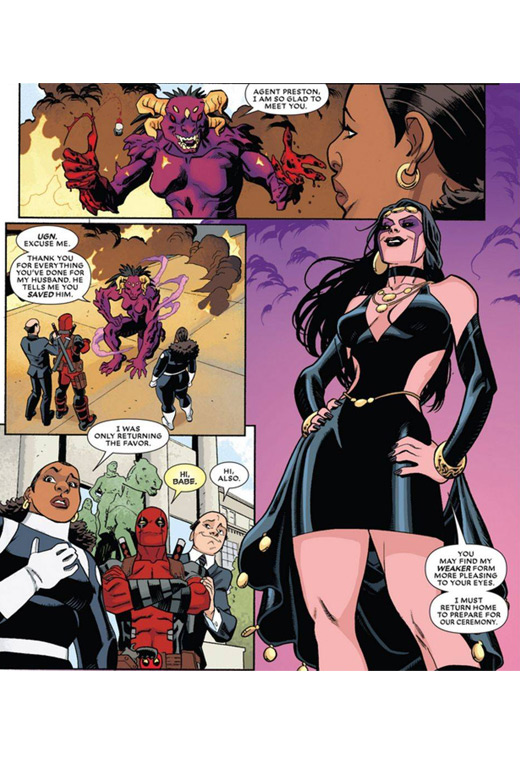 16. He appeared in the X-Men cartoon of yore
The early 90s X-Men animated series is one of the most beloved of all time (well, for people over 30), so a rewatch throws up some surprising appearances from Deadpool.
They're especially surprising considering he was such a new character at the time, and classic X-Men characters like Kitty Pryde didn't show up throughout the show's entire run.
17. He really, really wanted to become an X-Man
Deadpool's flip-flopping between hero, villain and anti-hero is long established, but as the years have gone on, his love for all things superhero has become hard to hide. Particularly, his fondness for the X-Men. It was a fan-love that expressed itself in a singularly Deadpool way when he met the mutant team, surprising them by dressing up in Jean Grey's old costume. And yes, that includes the underwear.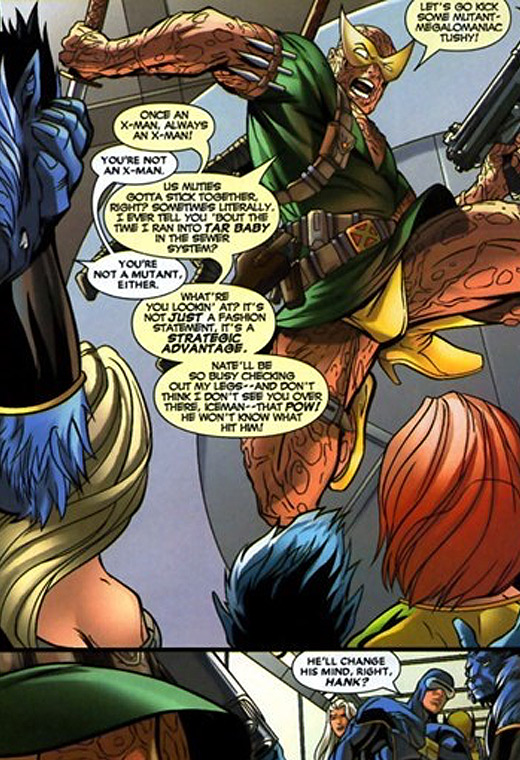 18. He played GOOD cop in an X-Men team
Thankfully for Wade (and our eyes/brains), he did end up becoming an X-Man. Although as part of Uncanny X-Force, he was decidedly on the 'Black-Ops' part of the school, enlisted to a team who were brought together to do the mutants' dirtier, messier work. Even weirder, he was the Good Cop part of the R-rated equation, and was psychologically scarred after they were forced to assassinate the child version of Apocalypse. Thankfully the whole thing was a ruse (hurrah) and Deadpool ended up becoming one of the boy's most influential mentors.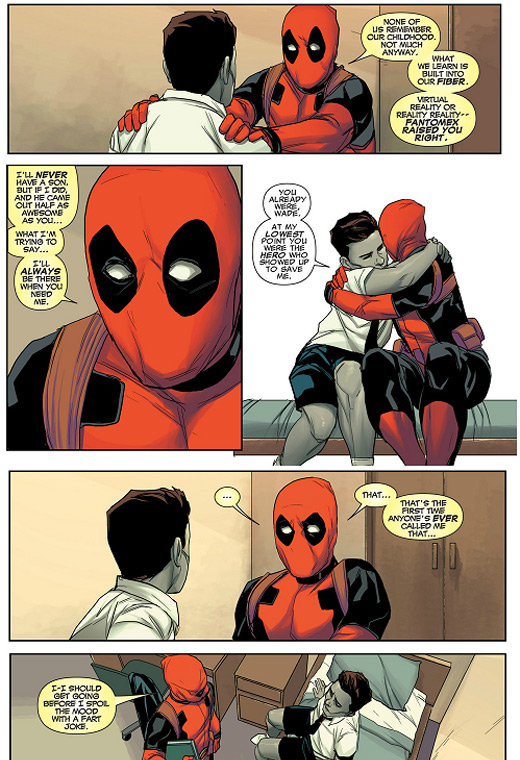 19. He once saved an X-Men by cannibalising himself
Speak about dedication to the cause… one of Uncanny X-Force's earlier missions had them face off against the Four Horsemen of the Apocalypse, including Famine, who used his powers to drain everything out of Archangel. Deadpool's solution for saving his teammate? Make him big and strong again by feeding him parts of 'pool's own arm.
Gross. Heroic, but gross.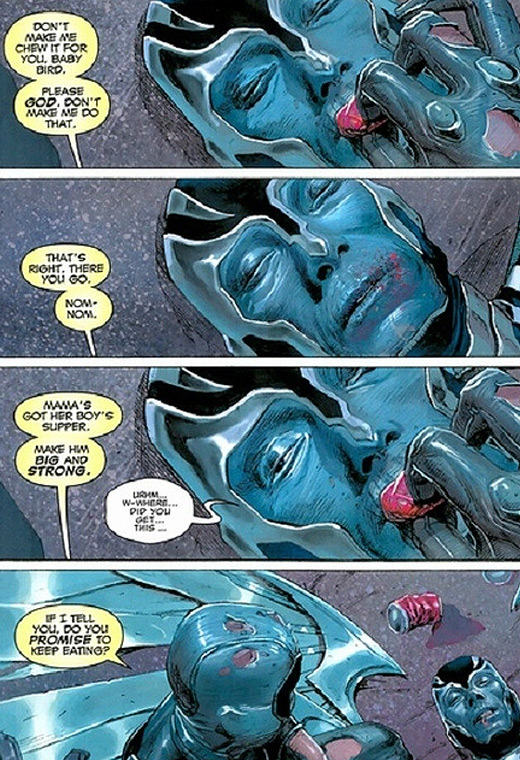 20. He triumphed over Galactus (by talking)
Galactus is one of the Marvel Universe's biggest bads (let's all agree to collectively forget his appearance as a dust cloud in Fantastic Four: Rise of the Silver Surfer). So when he imbues Deadpool with the Power Cosmic in Deadpool Team-Up #883, it looks like all hell is about to break loose. And it does, but not exactly as you'd expect. While Deadpool's more than happy to decimate worlds on a whim, he's so annoying in doing so that Galactus gets entertainingly irate.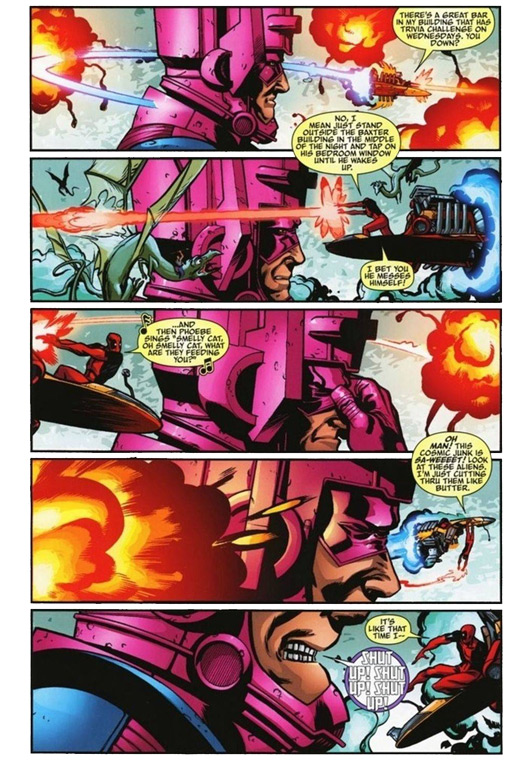 While the Silver Surfer interjects, we're pretty sure Wade could've driven Galactus to retiring.
21. He's best friends(ish) with Captain America and Spider-Man
Deadpool looked up to Cap when he was younger, so he's in pretty much constant fanboy mode when they team-up. It's a relationship that's developed over time, and after an epic Avengers/X-Men crossover led to the creation of the Avengers Unity Division, Steve Rogers demanded Wade stay on as an official Uncanny Avenger.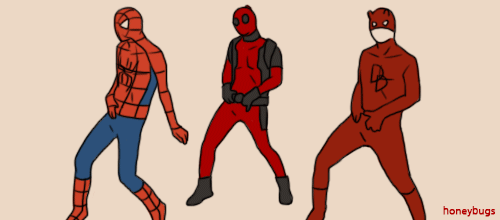 Elsewhere, Deadpool and Spider-Man have quite the tumultuous friendship - while they find commonality in their shared love of wisecracking, Deadpool's hilariously violent ways don't always rub Spidey up the right way. They currently have an entire comic dedicated to their adventures.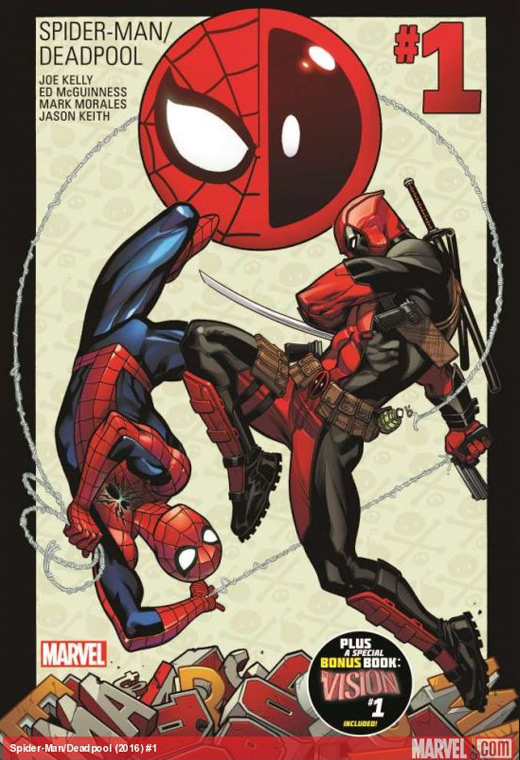 22. He's saved the world from things other heroes couldn't
Writer Joe Kelly was convinced that Deadpool was going to be cancelled due to poor sales, so he set in motion a storyline that could act as a fitting finale. When even Captain America and co failed to defeat the terrible Tiamat, Deadpool managed to save the day - at the expense of global peace. Sounds bonkers, pretty much is.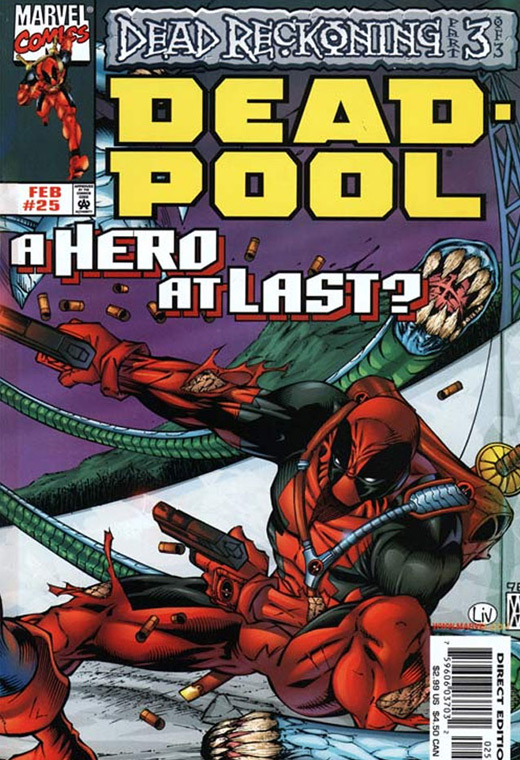 23. He's a fan of World of Warcraft
If the 728 pop culture references per issue hadn't tipped you off, Wade Wilson is somewhat of a loveable nerd, and one rather amazingly timed nerd gag suggests he's quite the MMORPG fan. Faced with insurmountable odds, he throws caution to the wind and charges into battle, with nothing but a battle cry of 'Leeeeeroooooyyy Jenkins!' to aid him.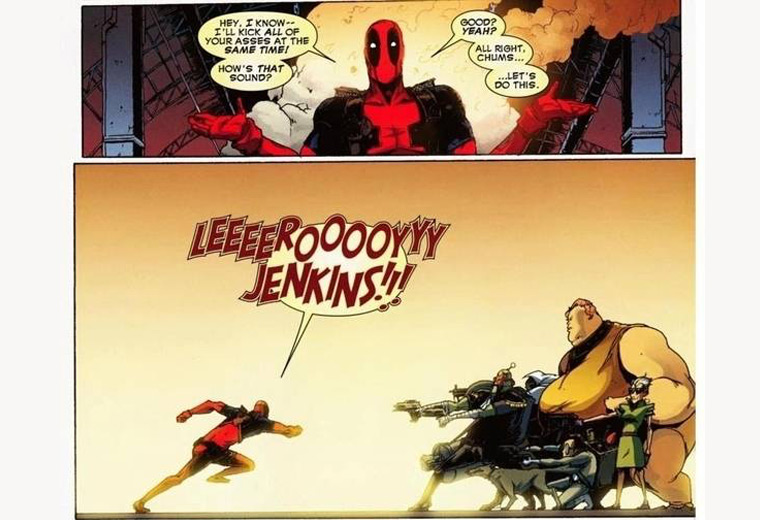 For those unaware of the 'Leeeeeroooooyyy Jenkins!' phenomenon, this video will provide ome context (Warning: contains swears so NSFW).
24. He stole a fight move from Street Fighter's Ryu
Fan-nerd legend goes that when Capcom announced they were including Deadpool in Marvel vs. Capcom 3, they were perplexed by the army of fans who demanded that Wade be able to use the iconic 'Shoryuken' move, made famous by Street Fighter's Ryu.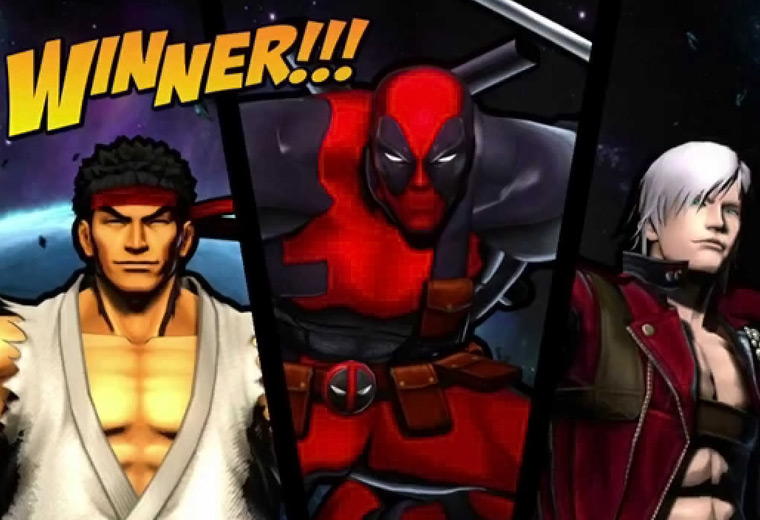 Predictably ridiculous story short, a late 90s issue of Deadpool had Wade obsessing over fighting Wolverine. Along the way, he ends up 'Shoryuken'ing Kitty Pryde in the face. As you do. Thankfully, Capcom relented and Wade indeed has that move in the game.
25. He knew he was Ryan Reynolds before Ryan Reynolds knew he was Deadpool
In a 2004 issue of Cable/Deadpool, Wade rather perfectly describes his looks as that of 'Ryan Reynolds crossed with a shar-pei'.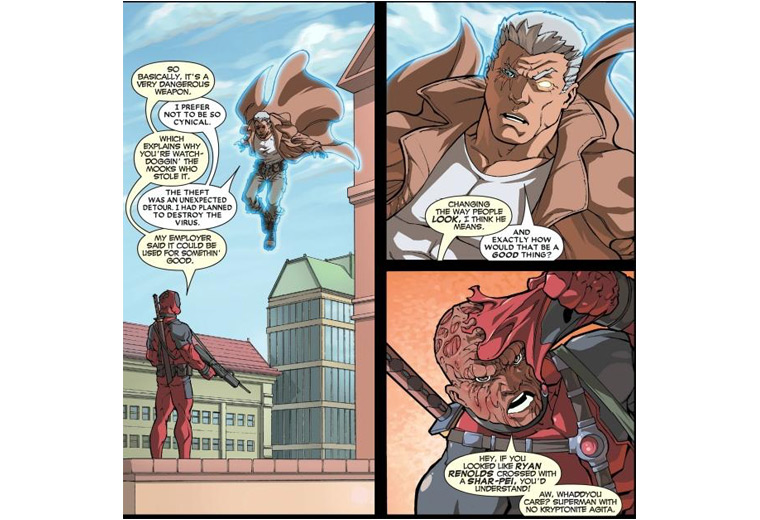 Fast-forward five years and lo and behold, Mr Reynolds takes on the role in the maligned X-Men Origins: Wolverine.
It took us another seven years to get it right, but who knows if that throwaway gag was the reason for 2016's best superhero movie so far?