Watchmen (Director's Cut) (2008)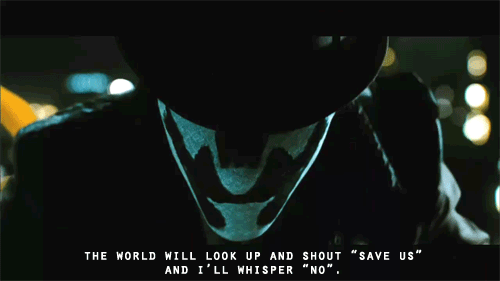 Batman has performance issues, Superman's a neglectful god, Wonder Woman has a daddy complex and the bomb hangs dangerously over everyone. Welcome to the twisted reality of Watchmen, Alan Moore's genius comic-book satire and none-more--bleak Cold War thriller, brought to the screen with remarkable faithfulness by future Super-director Zack Snyder: the title sequence alone – perhaps the best superhero sequence of the CGI-age – makes these men more than worth a watch.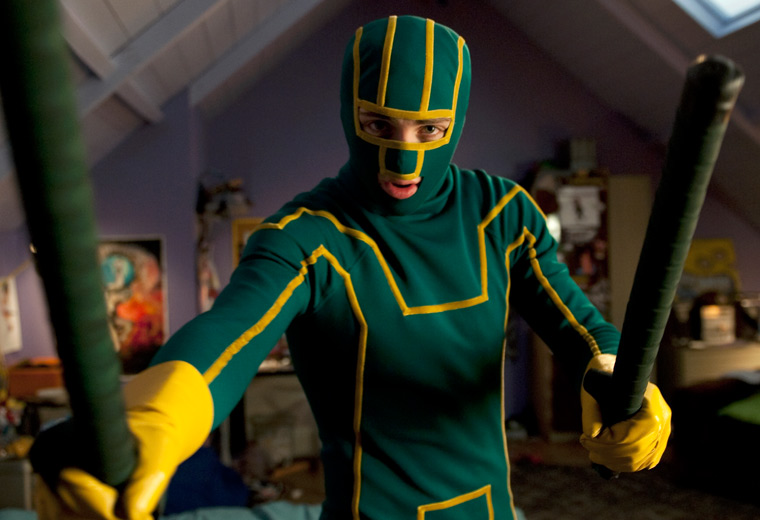 "Come on, at some point in our lives we all wanted to be a superhero." Or so says hapless teen Dave Lizewski, who costumes up to battle crime in Mark Millar's dementedly fun – and deliriously bloody – bit of cliché-subversion, only to get caught up in a knot of vicious gangsters, splendidly poor parental influences and an 11-year-old who wields a swear-word as brutally as she does a butterfly knife. The Daily Mail did not like it.
More of the same deranged Mark Millar carnage, with Kick-Ass joining the cheerfully amateur super-group Justice Forever and break-out character Hit Girl having to navigate something much, much worse than criminals: High School. Unfortunately for Dave and Mindy, a new supervillain group has sworn vengeance on them, kicking off another splatter of OTT violence and top-quality swearing. The Daily Mail still didn't like it.
Scott Pilgrim Vs The World (2010)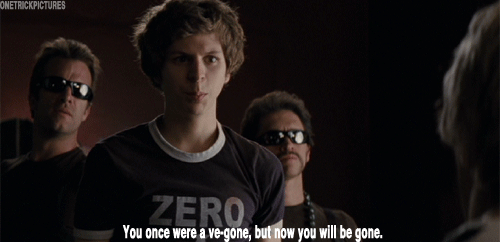 Most people's partners have a bit of emotional luggage with them. Scott Pilgrim's new girlfriend's baggage wants to kill him in the face, with the super-slacking bass player for Sex Bob-omb having to spectacularly battle all seven of Ramona's evil ex-bfs in order to date her. Directed by Shaun of the Dead's Edgar Wright, each frenetic moment of this giddy sugar rush is lovingly saturated in pop culture. Watch it and earn a power up.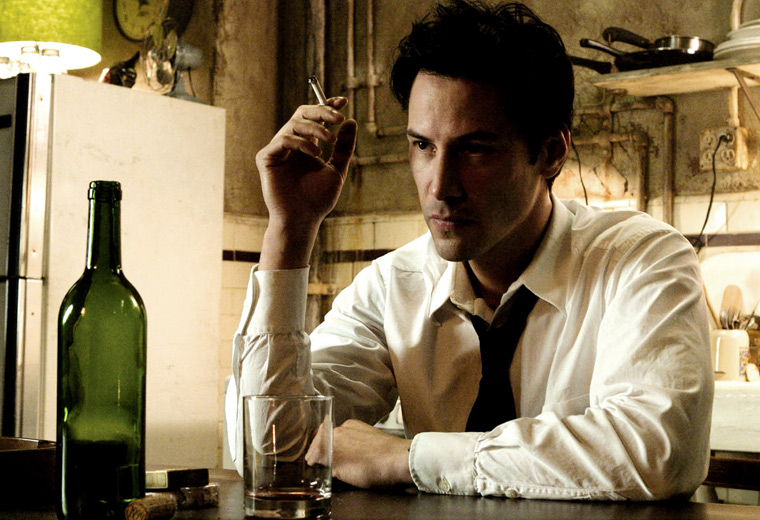 John Constantine is not a happy camper, but then neither would you be if you were damned to hell and spluttering there quicker than planned thanks to your advancing lung cancer. This adaptation of the mystical Hellblazer comic sees the cynical magi caught in the crossfire of a heavenly civil war, with its dark tone more than matched by its CGI blockbuster visuals. It's also better anti-ciggie propaganda than any amount of horrible fag packaging.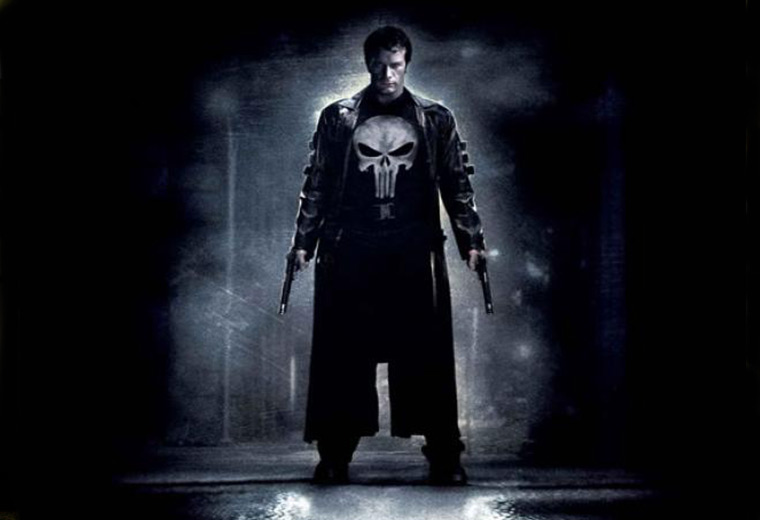 No, not the Dolph Lundgren one. The angry man in the skull vest is here played by Thomas Jane, whose Frank Castle sets out to brutally avenge his murdered family in a kerosene-soaked blaze of bruising action sequences. The villain on the business end of Castle's rifle scope? John Travolta, who gives it the full intense double-glazed ham as baddie Howard Saint. One of the most rugged of all the recent glossy Marvel movies, Iron Man it most certainly ain't.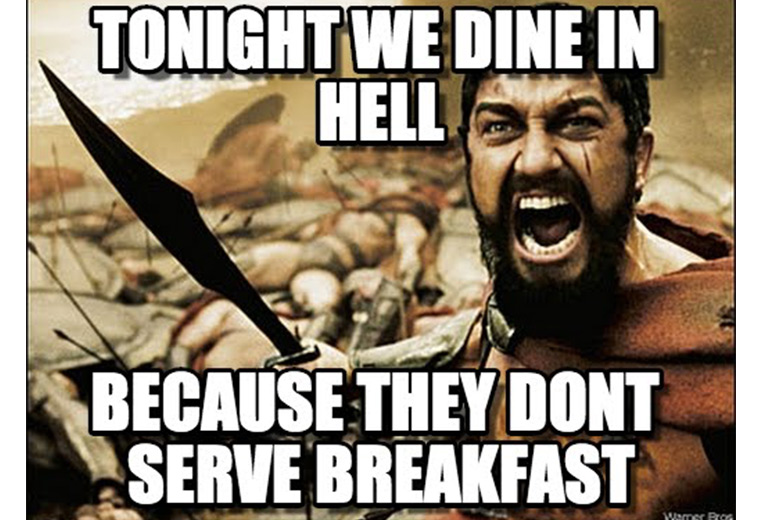 The movie that launched 1,000 Internet memes. Frank Miller's controversial take on the Greek heroism at the Battle of Thermopylae is a near-perfect cinematic facsimile of the book, thanks to Zack Snyder and his CGI team. It's also perhaps the manliest movie ever made, with Gerard Butler and his man-jugged army exuding an OTT beefcake machismo that swerves right into camp. All together now: "This is madness? This. Is. SPARTAAAA!"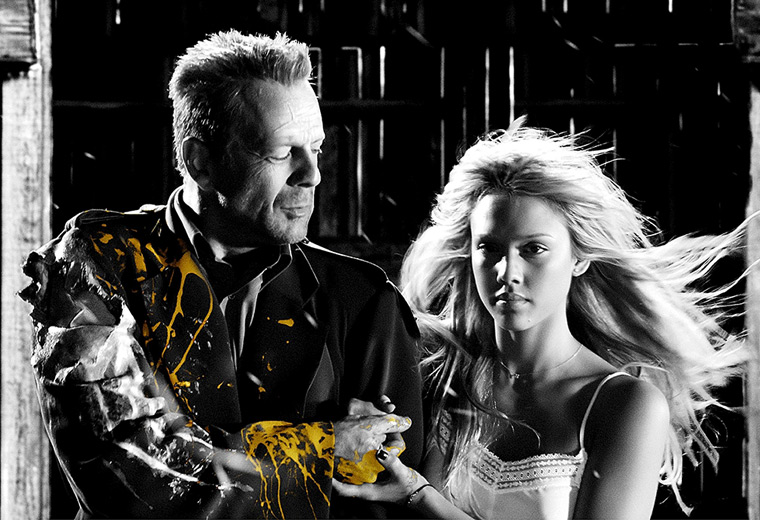 A combination of everything salty comic book legend Frank Miller likes best: noirish crime yarns filled with hard-boiled men, harder-bodied girls and lots of blood-splattered trouble for the citizens of Basin City. This highly stylized frame-by-frame CGI recreation of Miller's mean streets was so faithful it meant that director Robert Rodriguez shared his credit with the author, desaturating most of the colours except for those oh-so-regular artery spurts of crimson.
Sin City: A Dame to Kill For (2014)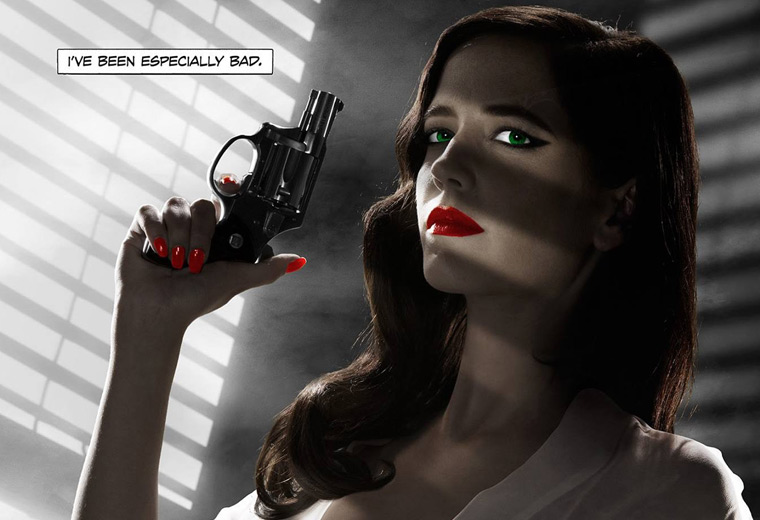 Betrayal, violence, corruption, murder… look, we really wouldn't recommend living in Basin City. The long-awaited sequel collects more of Frank Miller's tough-talking pulp fiction directly onto the screen, with some fan favourites – Marv, Nancy – returning, and introducing fresh blood to be spilt onto the black and white celluloid, most noticeably Eva Green's femme fatale, who more than lives up to her titular description.
You'll believe Forest Gump could kill a whole lot of guys. Tom Hanks is softly titanic as the top mafia hitman forced to go on the run through Al Capone country with his son when he's bitterly betrayed by his own firm, as his professional and personal lives finally collide. Based on Max Allan Collins' graphic novel – itself based on the classic manga Lone Wolf and Cub – this is a quiet gangster classic, as precise with its humanity as Michael Sullivan is with his tommy gun.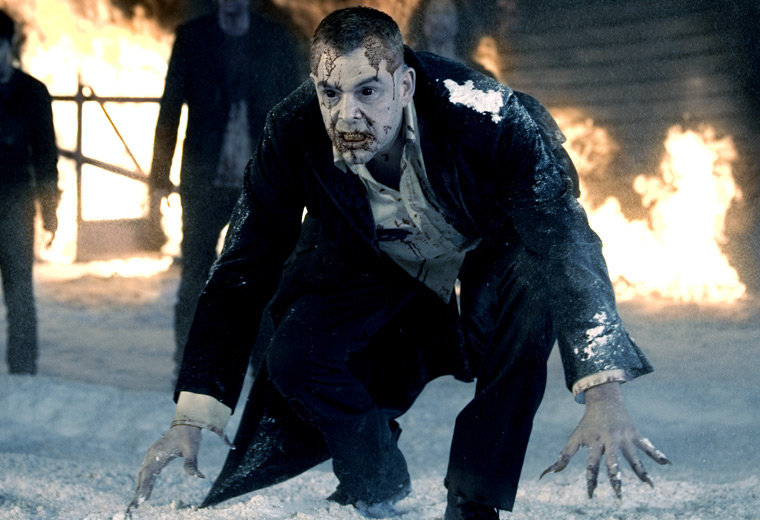 Vampires only come out at night. You can take comfort from that, but spare a thought for the inhabitants of Barrow, Alaska, who have to sit out a month of undead-harried darkness thanks to the annual polar nightfall. Josh Hartnett plays the sheriff marshalling his increasingly dwindling population in this suitably terse adaptation of Steve Niles horror-comic: this one has sharp teeth.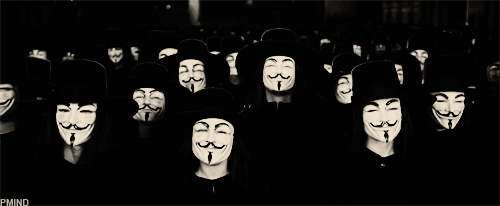 The producing Wachowski Siblings refocus Alan Moore's splenetic attack on Thatcher's ugly social brutalism in order to tackle fear and authoritarianism in a post-9/11 world. Natalie Portman plays innocent Evey, who falls under the wing of the V, a mysterious anti-hero on a mission to not only bring down the sinister Orwellian government but also turn the Guy Fawkes mask into an international icon of resistance at the same time.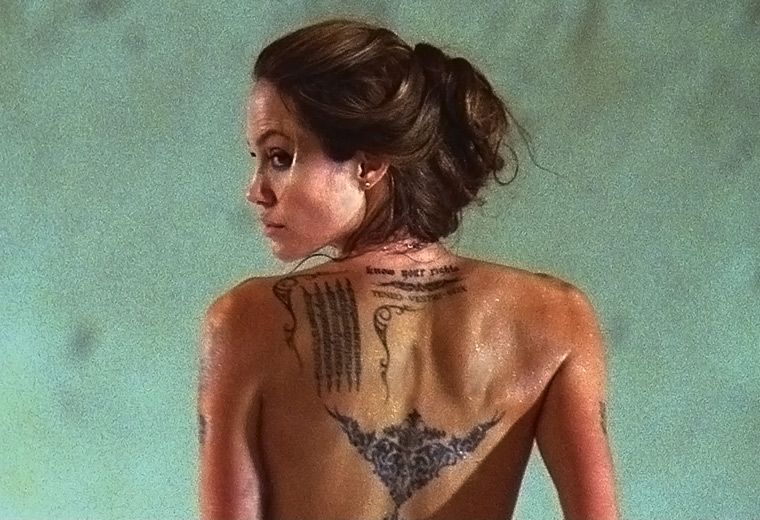 "Well, what have you done lately?" Mark Millar's shameless bit of wish fulfillment sees keyboard-trudging office drone Wesley discover that he's actually a top assassin capable of astonishing superfeats. Much like its heroes, Wanted's pulse-surging action beats also seem to operate on a heightened level of adrenaline. Skirting death by inches in a top-speed car chase sitting next to Angelina Jolie certainly beats plinking around on Excel spreadsheets anyway.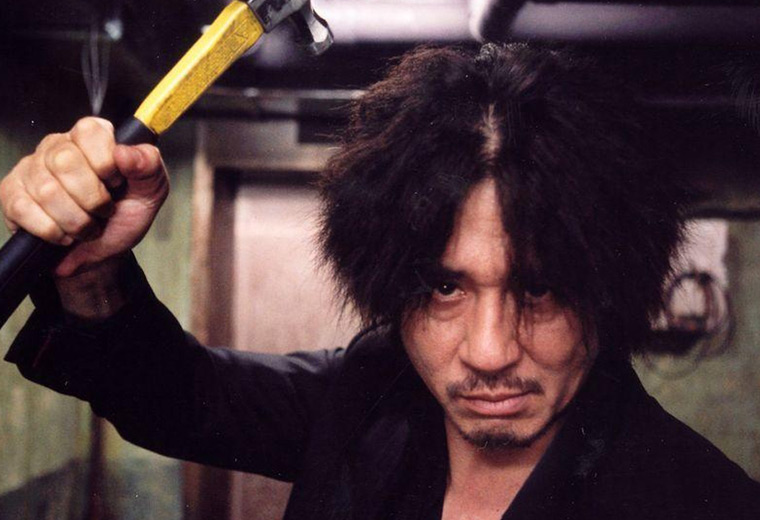 A hammer, it turns out, is not just useful for DIY. Well, you'd be pretty cranky if you'd been locked in a small room for 20 years without explanation, while your wife's been killed and your child adopted. Choi min-sik's Oh Dae-su has spent his time wisely though, as anyone who tries to stop him finding out who did this to him will find out, care of Homebase's finest. Chan-wook Park's manga adaptation has a poisonous barb in its tail that is entirely impossible to shake off.