Round 2
Wolverine vs Captain America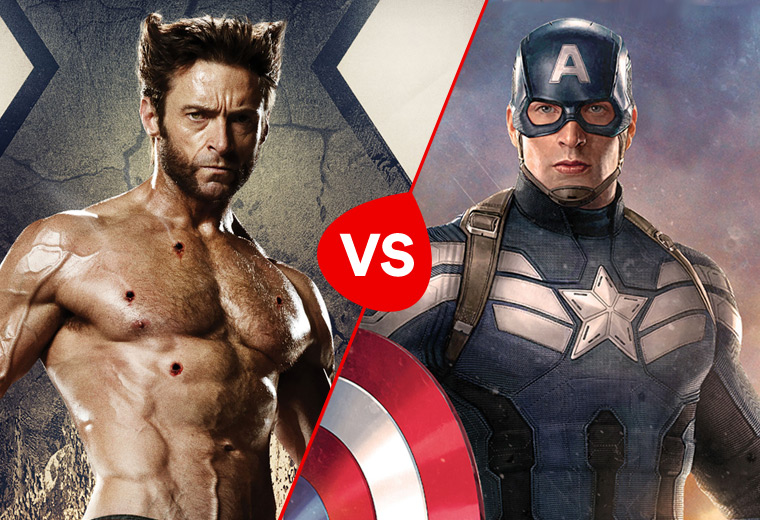 Canada versus America! Survival instincts versus truth and justice! Adamantium claws versus Vibranium metal! The X-Men/Avengers crossover is a crowd-pleaser and the fight draws on into the early hours ("I could do this all day," says a bedraggled Cap) until Wolverine strikes the killer blow, making Rogers' red, white and blue costume mostly red. Stand down, Captain. (*salutes*)
Winner: Wolverine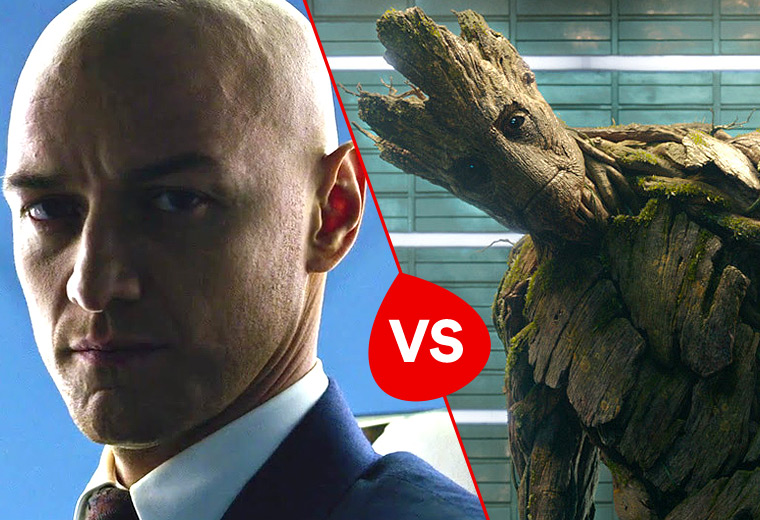 No one knows how to market this match-up. The wheelchair guy versus the tree dude? That's not going to get punters lining up round the block. Xavier attempts to read his opponent's mind but all he gets is 'Groot' after 'Groot' after 'Groot' after 'Groot'. Baffled, Professor X nobly surrenders before having to suffer an ignoble beatdown courtesy of his many-branched opponent. "I am Groot!" says Groot.
Winner: Groot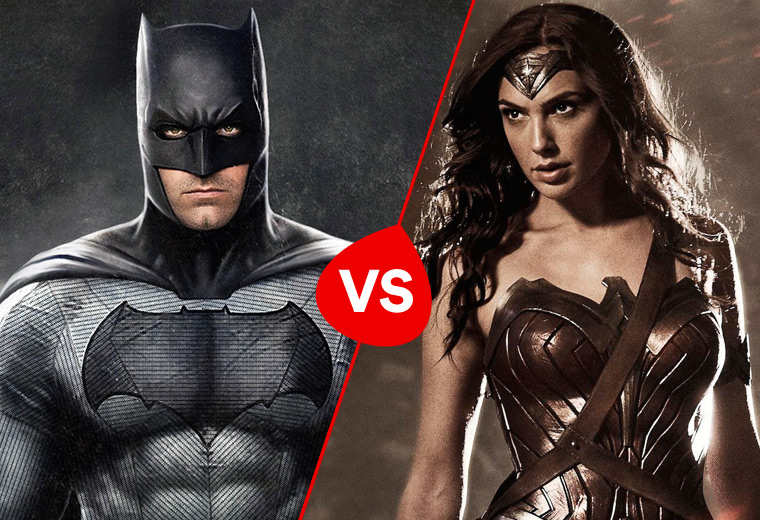 The Justice League have their first fight, and it's a biggie: DC are losing one of their big guns tonight. The battle is fierce and evenly balanced: the Amazonian strength of Diana Prince is matched by the invention and innovation of tech-wiz Bruce Wayne. Eventually, after hours of beating on the Bat to no avail, a weary Wonder Woman calls it a day because she has filming in the morning. It's an empty victory for Batman. He sulks.
Winner: Batman
This was never going to be a physical battle – it's more like a comedy roast. Deadpool brings his A-grade material to the fore. "Aquaman?" he sniffs. "So we're taking the joke movie in Entourage seriously now?" The crowd fall over themselves with laughter. Aquaman looks uncomfortable. "Deadpool, huh?" he stutters. "More like... Going to be dead... in my pool. Ha!" Someone in the audience coughs. The judges give it to the funny guy. Later than night, a mysterious tsunami hits the judges' quarters.
Winner: Deadpool
Deadpool is available to rent from Virgin Movies on Mon 13th June
Jessica Jones vs Black Widow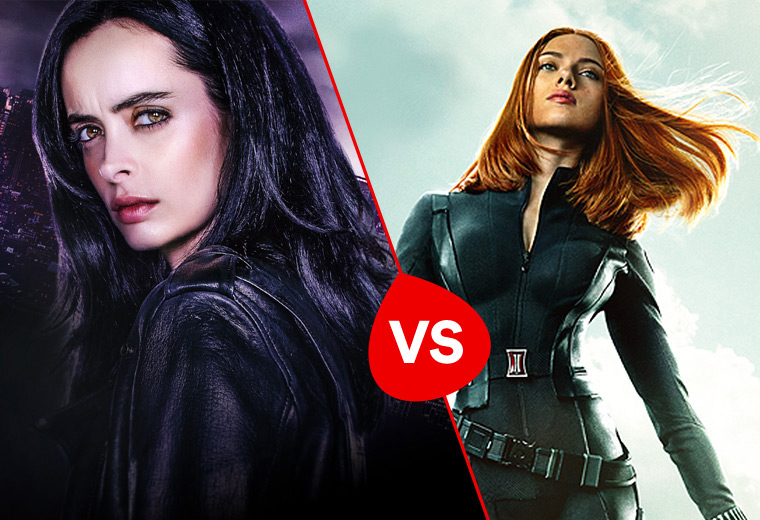 Weirdly, the crowd seems larger than usual for this match-up. No sexy pillow-fighting here though – Jessica Jones has shown up drunk, ladies and gentlemen. Angry drunk. Black Widow looks perplexed; she's far too disciplined to drink on fight night. Jones swings and hits the tar face first and stays there until the snoring starts. Black Widow drives her home.
Winner: Black Widow
Watch Jessica Jones now, available on Netflix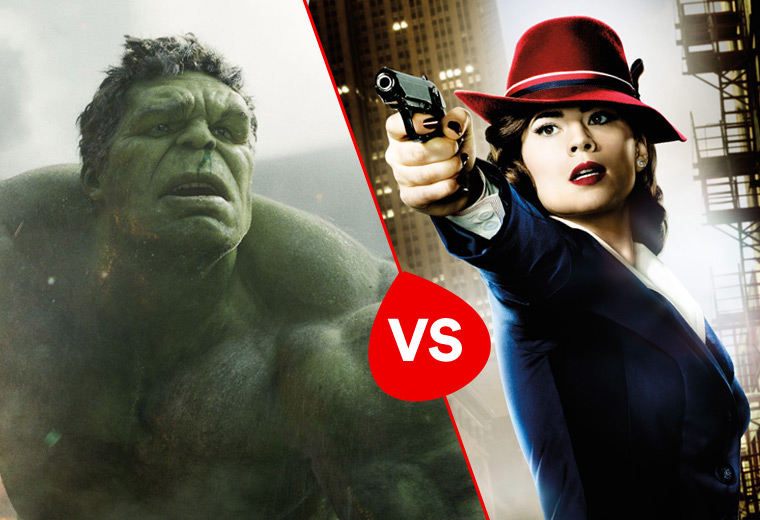 Agent Carter has built up quite the following in this competition so far, but she's no match for the Jade Giant, who punts Peggy over the nearest mountain. Yeah, maybe they shouldn't have invited Hulk.
Winner: Hulk
Rocket Raccoon vs Ant-Man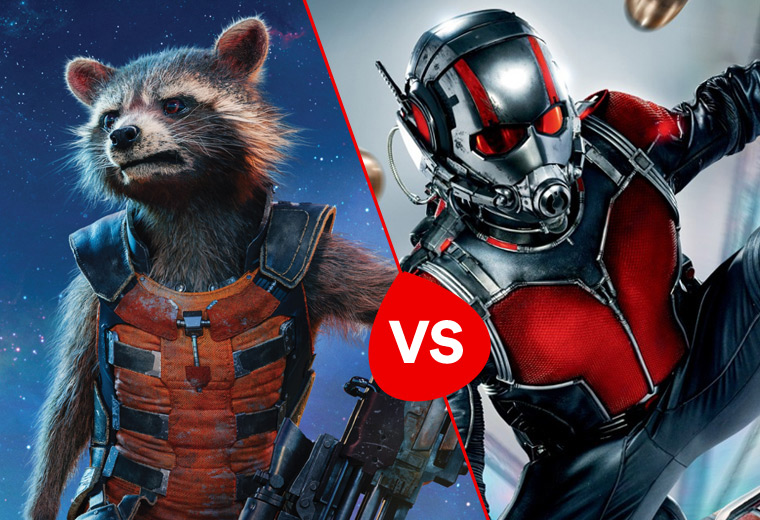 These two combatants share the same sarcastic sense of humour, but this fight is no laughing matter and turns ugly quickly when Rocket starts gnawing on Ant-Man's ankles. In a winning manoeuvre, Lang shrinks to his miniature form and boards the raccoon's fur, rallying Rocket's fleas to his aid. The air turns blue as Rocket curses his loss. Groot is inconsolable. Ant-Man is secretly thrilled he did better than Captain America.
Winner: Ant-Man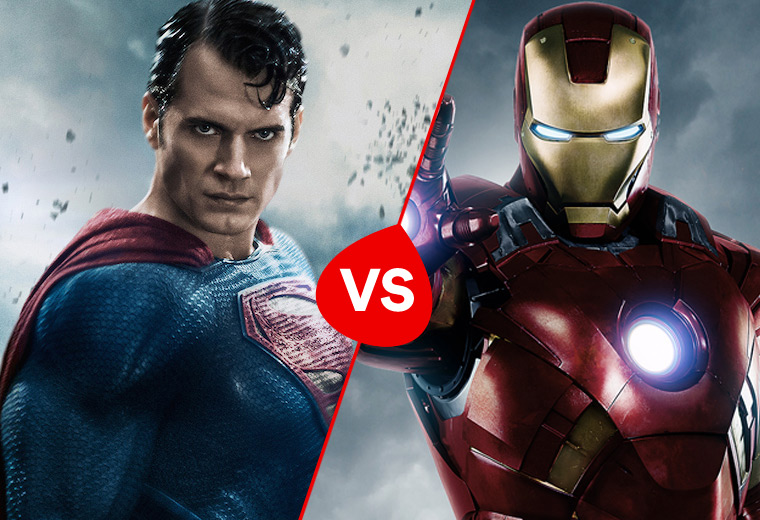 "Hey boy scout," quips Tony Stark. "Your kiss curl is wonky, let me straighten it out!" Iron Man's energy bolt doesn't even singe the Man Of Steel's eyebrows. Stark wakes up ten minutes later in the rubble of the building he was punched through. "I'll pay for the damage, okay?" yells Kal-El to the paparazzi as he's escorted back to his dressing room before he can even bond with Stark over their dead moms.
Winner: Superman