Quarter Finals
Wolverine vs Groot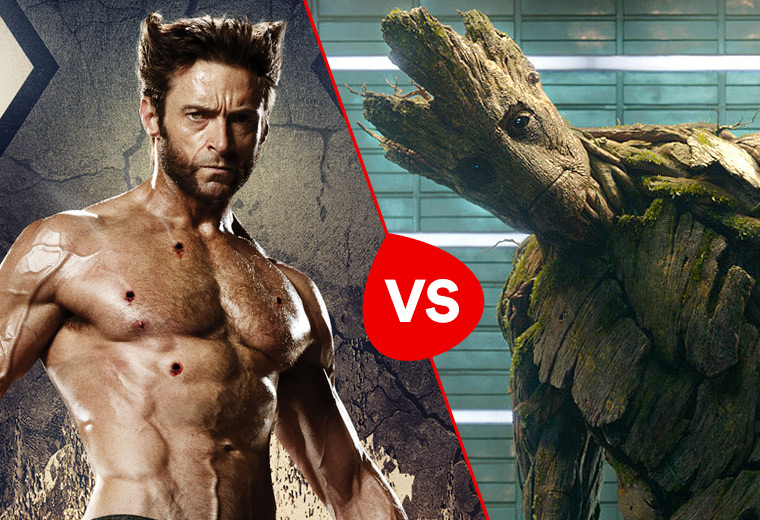 Oh dear. There was only ever going to be one winner in a fight between a man with knives for hands and a thing made out of wood. The bookies are predicting a right old carve-up and no mistake. Wolverine goes Freddy Krueger on his opponent and before Groot can even say, "I am Groot!" the X-Men all-star has made kindling out of him without even breaking a sweat. Fans invade the arena to grab Groot twig souvenirs; only vaguely aware they were supporting a tree for some reason.
Winner: Wolverine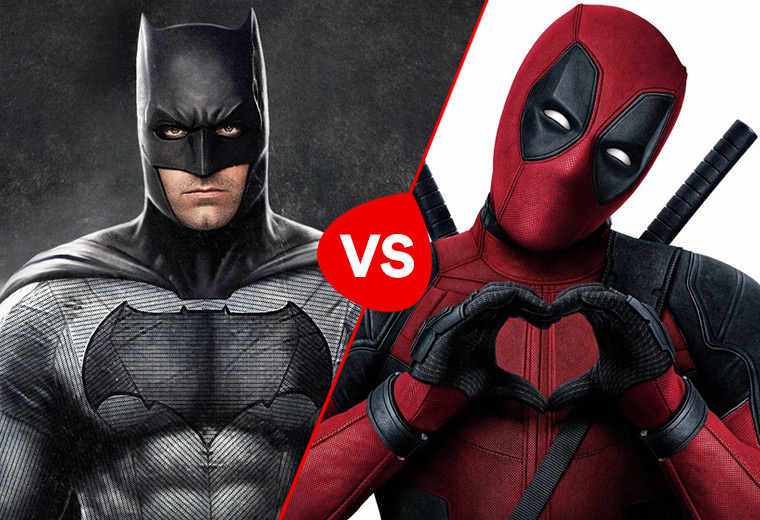 "You're in my cinematic universe now," growls Batman to his irreverent opponent, who – in typically Meta style – is able to hop from one studio's output to another. Deadpool clears his throat and lets Batman have it – gags about his dubious relationship with Robin, a savage Ben Affleck routine, his little stubby ears and more – even jokes about his dead parents are on the menu. The dust settles. Batman is still standing. You can't razz someone with no sense of humour. A lightning kick in the chops downs Deadpool for good. "I hate jokers," says the triumphant Batman, sloping off for a sulk.
Winner: Batman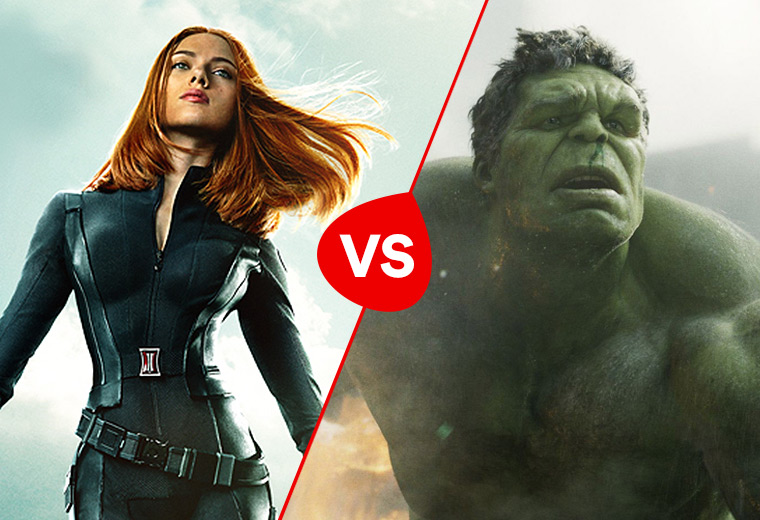 Odds-on favourite Hulk will surely crush Black Widow like a spider as he has done with the rest of the competition thus far... but what's this? An ace up Widow's sleeve: a lullaby! With just a touch of her hand on his big green arm, the Hulk's anger issues are soothed instantly. Slowly, Romanoff's calming presence regresses Hulk back to plain old harmless science nerd Bruce Banner, who is promptly sedated and wedgied by the Widow, then hung off a clothes peg. And the crowd go wild! Black Widow progresses to the semis! "If I had to lose, I'm glad I lost to Nat," says a defeated Banner, secretly furious.
Winner: Black Widow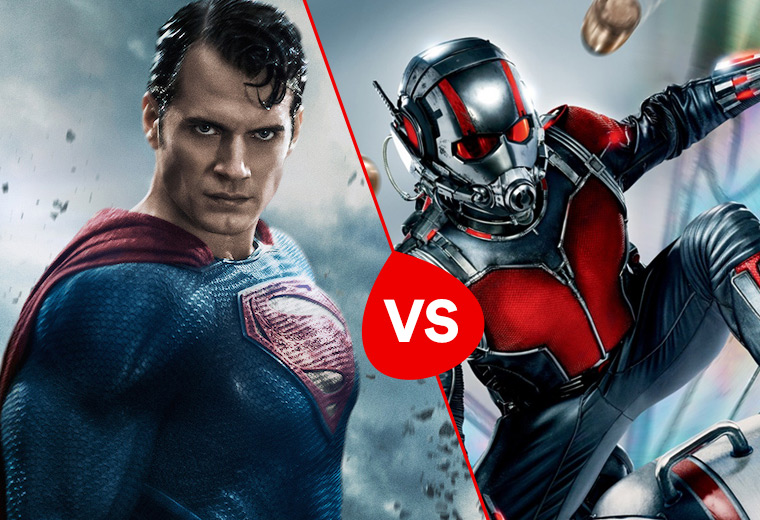 The whistle blows. Superman steps on Ant-Man. It's over. The BBC have to run an emergency episode of Only Fools and Horses to fill the gap in the schedule.
Winner: Superman
There's still everything to play for in the Superhero World Cup, when our heroes go into battle in the Semi Finals!