Round 1
Wolverine vs The Flash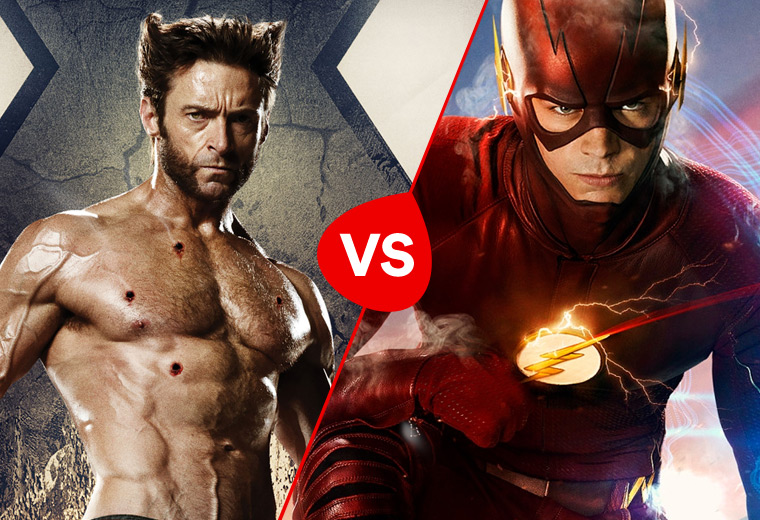 Hot favourite Wolverine has this one in the bag from the off. The Flash is quick, but speed wins you races, not fights. As soon as Barry Allen gets close to his enemy, the knives are out: red lycra shish kebab is on tonight's menu.
Winner: Wolverine
Hawkeye vs Captain America
The first round seeding throws up our first Avenger on Avenger clash, but Captain Rogers was always going to outrank Clint Barton in the beat down stakes. Hawkeye's arrows can't help but hit the target of Cap's bullseye-esque shield and bounce right off: Cap's righteous uppercut makes this hawk an endangered species.
Winner: Captain America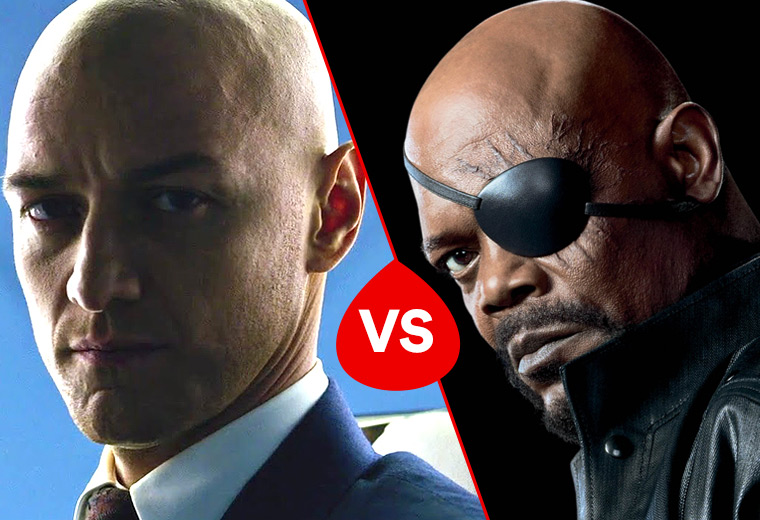 Charles Xavier can see into your thoughts and read your mind; Nick Fury, on the other, can barely see and has very poor depth perception. The Prof delves into Fury's brainbox and roots out a killer blow: the fact that the publicly very angry S.H.I.E.L.D. boss is a secret Keeping Up With The Kardashians fan. The shame is too much: Fury bails, tear in his eye.
Winner: Professor X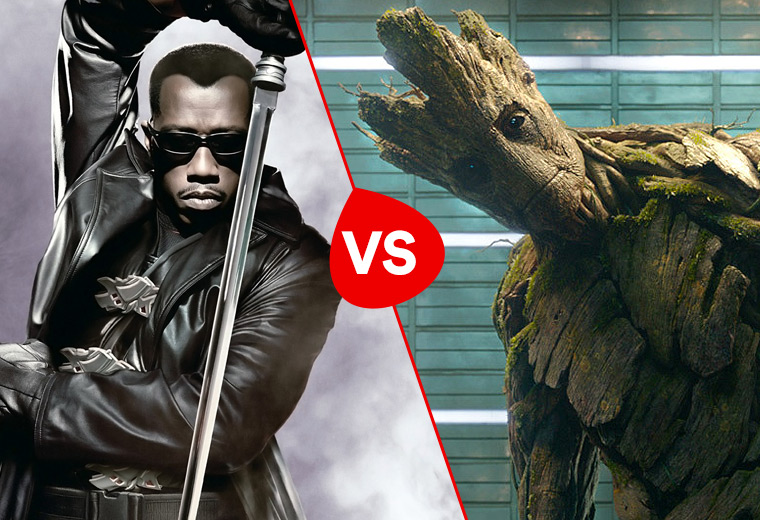 Old school Marvel vampire hunter Blade has the sass and the attitude, but he's a fossil compared to the new school of Marvel hero. Halfway through a gravel-voiced one-liner, Blade gets smacked in the face by a ten-tonne tree and never wakes up. "I am Groot!" crows the winner, Groot.
Winner: Groot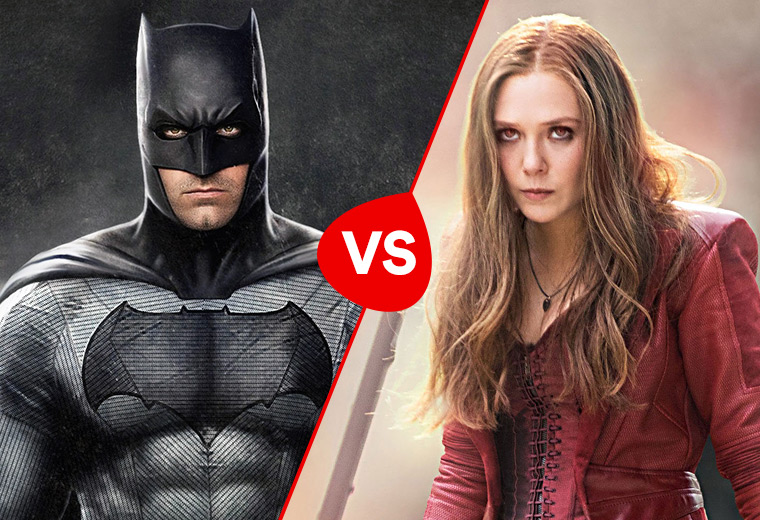 An interesting match-up: can tech and money really compete with voodoo hexes and mindcontrol? Answer: yes, because he's the goddamn Batman. Scarlet Witch doesn't even so much as twiddle her little finger before Batman has her prone and out for the count. The bat is victorious. He sulks.
Winner: Batman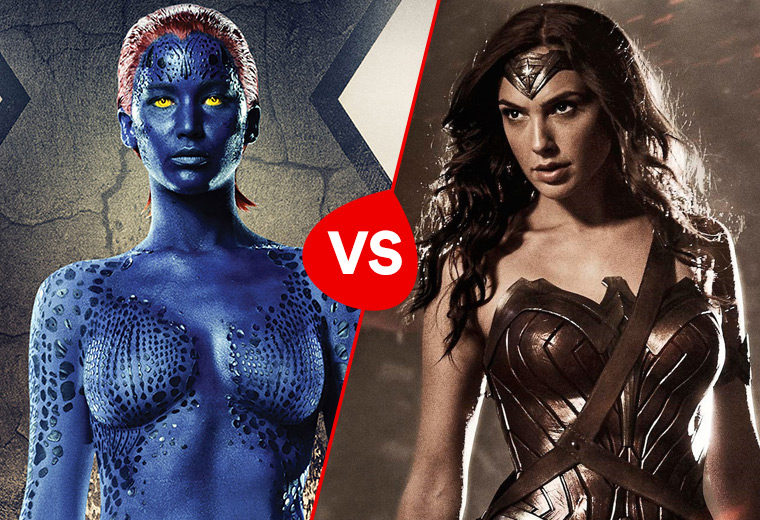 Cat-fight! Me-ow! These kitties have cl-OH MY GOD they are really going at it. Mystique's shape-shifting ability is indeed impressive, but the end result is the X-Men rookie getting a dozen different asses kicked by Themyscira's finest. Wonder Woman also wins the competition of best theme tune.
Winner: Wonder Woman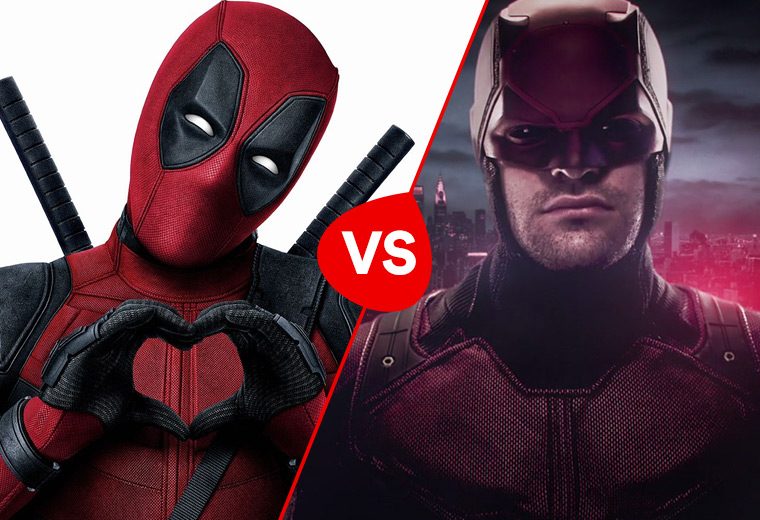 Class clown Deadpool squares off against dour defender Daredevil, protector of Hell's Kitchen and scourge of the city's crime, yada yada yada. Before Daredevil has even landed a blow with his billy club, Deadpool mercilessly mocks the blind crusader's 2003 screen outing. "That wasn't me!" yells Daredevil. "That was Ben Affleck!" The judges confer: "We'll allow it." No contest: Daredevil is disqualified for past crimes against cinema.
Winner: Deadpool

Watch Daredevil now, available on Netflix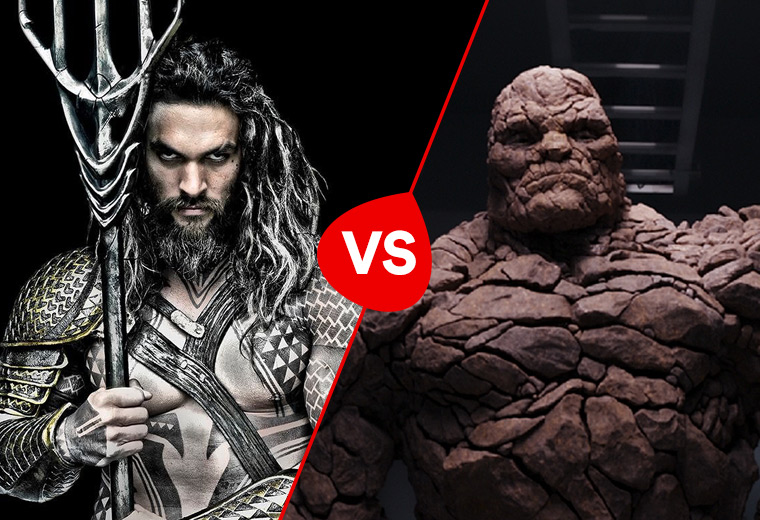 There's controversy before this first round match even begins. Drawn at home, Aquaman demands the fight be held on his turf: at the bottom of the ocean. Despite his protests, The Thing has no choice but to comply and jumps in. He sinks to the bottom and drowns. The fans demand their money back.
Winner: Aquaman
Green Lantern vs Jessica Jones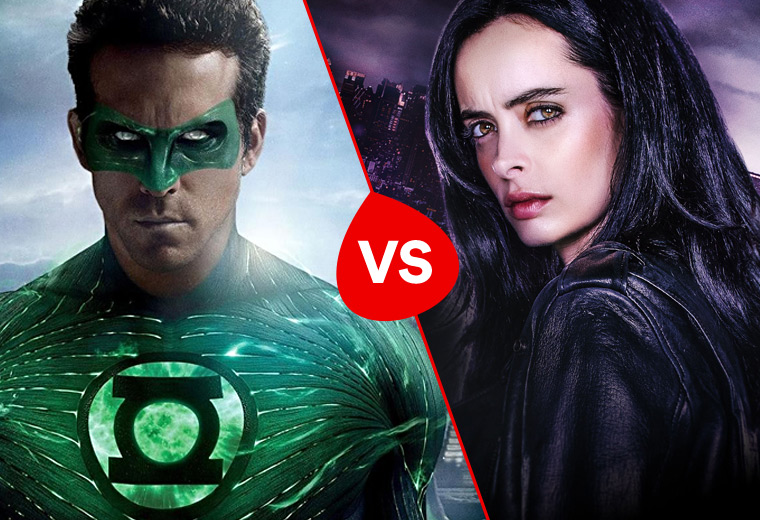 Sure, Hal Jordan has a magic lantern and a power ring from outer space that lets him conjure up a big green version of anything he can put his mind to... Yeah, and? Jessica Jones's snark puts the Lantern's light out. "People binge watch my show," she brags. "People just throw up when they watch you." The Justice League star has no reply: his shameful first round exit is that 'blackest night' he's always going on about.
Winner: Jessica Jones

Watch Jessica Jones now, available on Netflix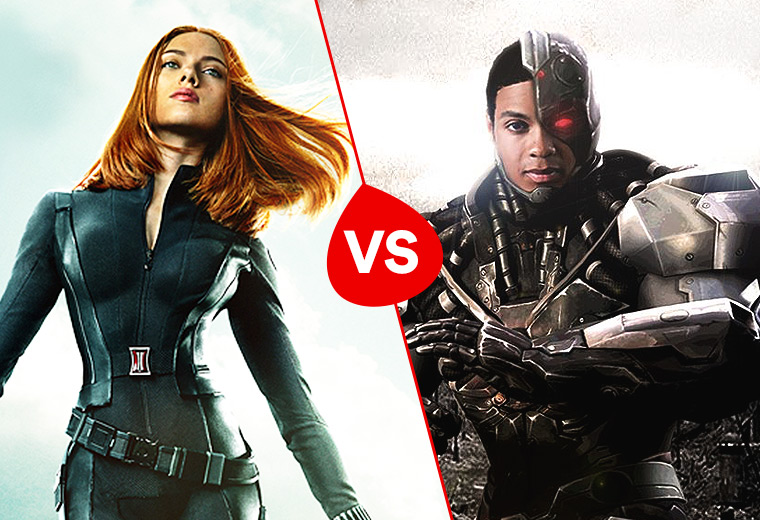 An epic mismatch. Black Widow brings huge feminist fan support, years of experience and five massive Marvel movies under her belt. Cyborg's movie doesn't even get released until 2020. It's over in seconds. "At least... kids will be able... to buy my action figure..." croaks the defeated half-man half-machine, fully aware Black Widow toys are a rare sight on shop shelves. "Your dumb movie probably won't even come out," replies Romanoff. KO!
Winner: Black Widow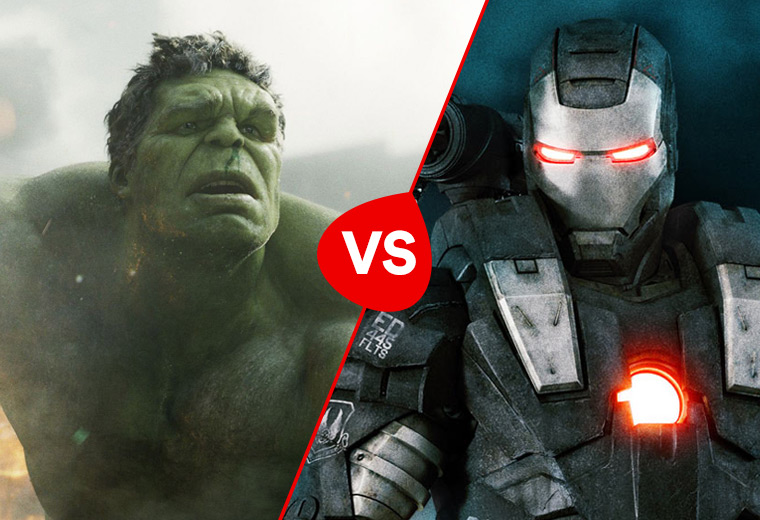 Hulk smashes War Machine to bits before the bell has even rung. Someone explain the rules to this guy. The bookies start paying out already.
Winner: Hulk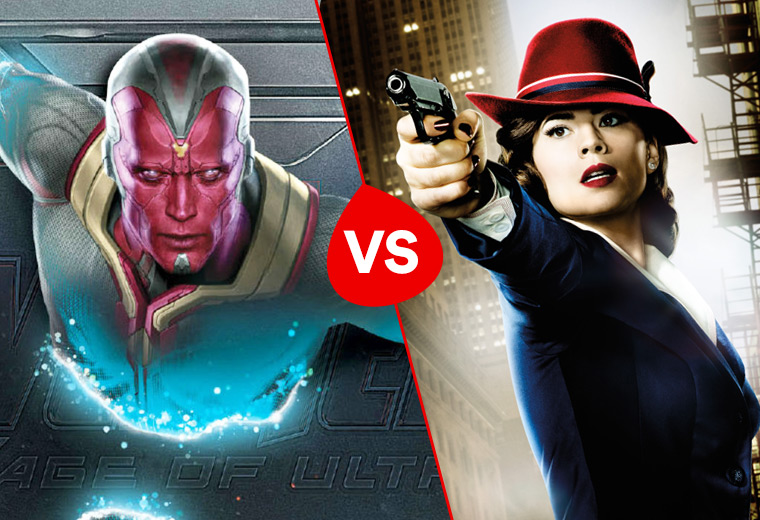 Cosmic know-it-all Vision mansplains the universe to flesh-and-bone badass Peggy Carter, who plays dumb enough to lull him into a false sense of security. Buoyed by his apparent victory, Vision lets it go to his head: the synthetic lothario starts hitting on Agent Carter, and after a few flashes of her lashes, she starts hitting back. Hard. Right in his synthetic nards. It's a major upset, but breaking down barriers is all in a day's work for Agent Carter.
Winner: Agent Carter
Black Panther vs Rocket Raccoon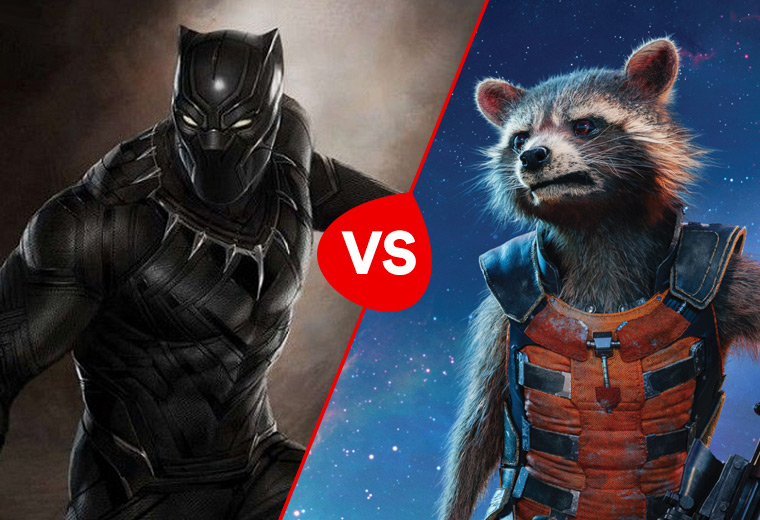 What promises to be a feral match-up soon descends into farce when T'Challa begins chasing Rocket Raccoon around on all fours like some mad Marvel Tom & Jerry cartoon. The chase ends abruptly when the intergalactic bin meddler pulls out a gun that's eight times the size of him and neutralises every atom in his enemy's body. Groot applauds from the sidelines.
Winner: Rocket Raccoon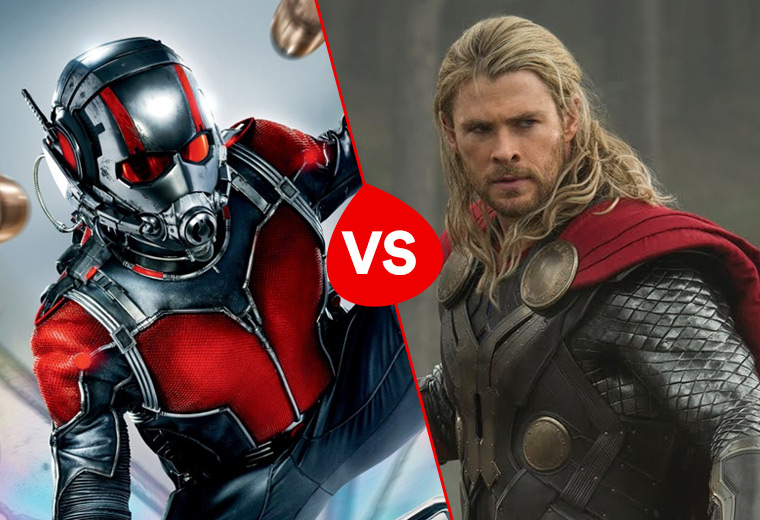 This Avenger vs Avenger tie sounds promising on paper, if a little one-sided. Thor is the Norse God of Thunder and carries a magic hammer. Ant-Man is friends with insects. However, size is everything: Scott Lang miniaturises and as Mjolnir swings and misses, Ant-Man plants a knockout blow right on Thor's perfect kisser. Strike one up for the little guy! Go back to Asgard and prepare for Ragnarok, loser!
Winner: Ant-Man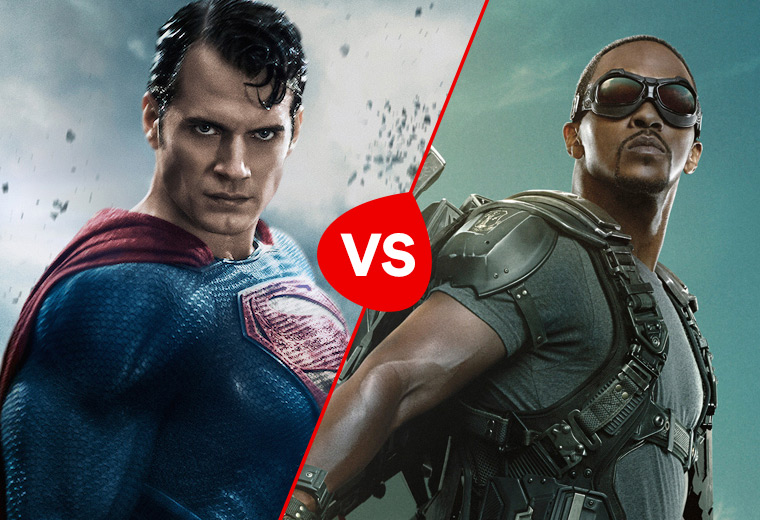 "Oh, you can fly? Cute," says Superman, as he bores a hole through Sam Wilson's sternum with his laser vision from a thousand feet in the air, just five seconds into the bout. Wow. Superman is really taking those bad reviews to heart, it seems.
Winner: Superman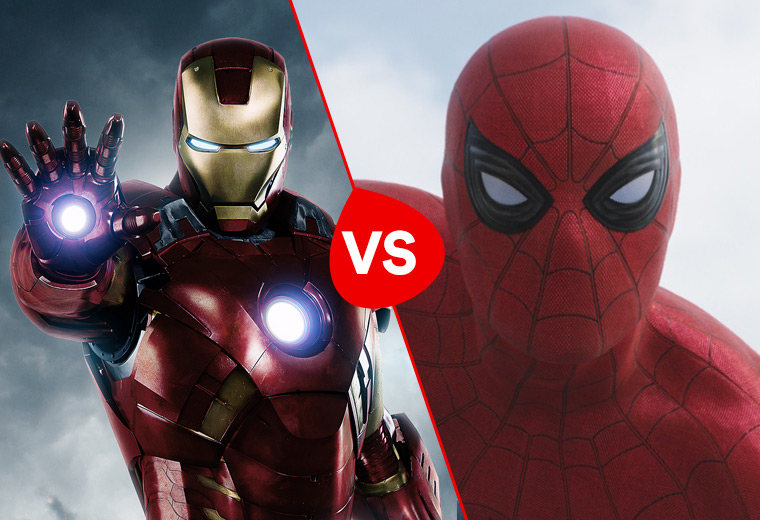 It's an epic face-off: A-grade Avenger versus wall-crawling webhead. The banter alone promises to be off the bant-o-meter! Both were much fancied before the draw pitted them against one another, but Iron Man tags a slippery Spider-Man with a few high-energy repulsor blows and ends yet another misguided mission to avenge Uncle Ben. Marvel execs in the crowd make furious notes: 'Make Iron Man fight more guys' says one.
Winner: Iron Man
Watch the ultimate superhero smackdown in Batman V Superman: Dawn Of Justice on Virgin Movies. To watch, press Home on your Virgin Media remote, then On Demand > Movies.