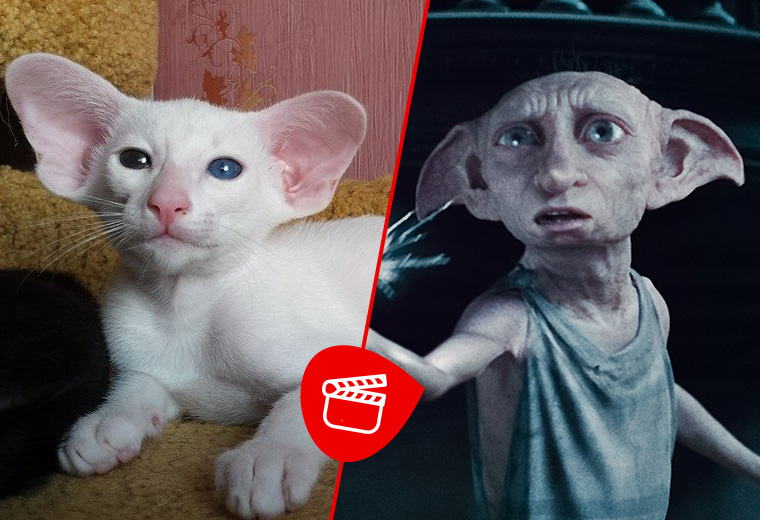 Of everything in Harry Potter's spectacular world, full of magic and all number of marvels, House Elves are one of our favourite fictional additions. Partially because they're so adorable, and partially because they'd pick up our underpants and ensure our socks are never mismatched. But here's the next best thing - a cat that looks very Dobby-ish (and which you could probably train to pick up your underoos if needed).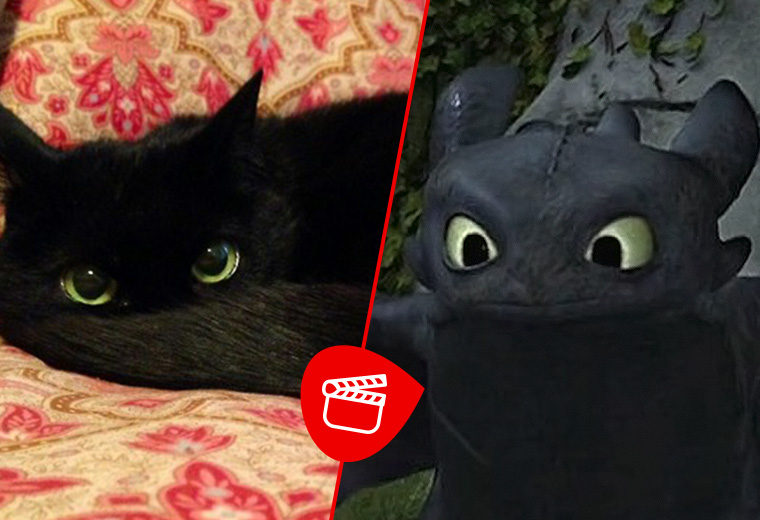 When it came to creating a dragon best buddy and insta-cuddly-toy for How To Train Your Dragon, Dreamworks made sure to model Toothless on cat, dog and horse characteristics. So it's no surprise to find this cat looking so innately Toothless-ly. All the dragon fun, with none of the flammable danger!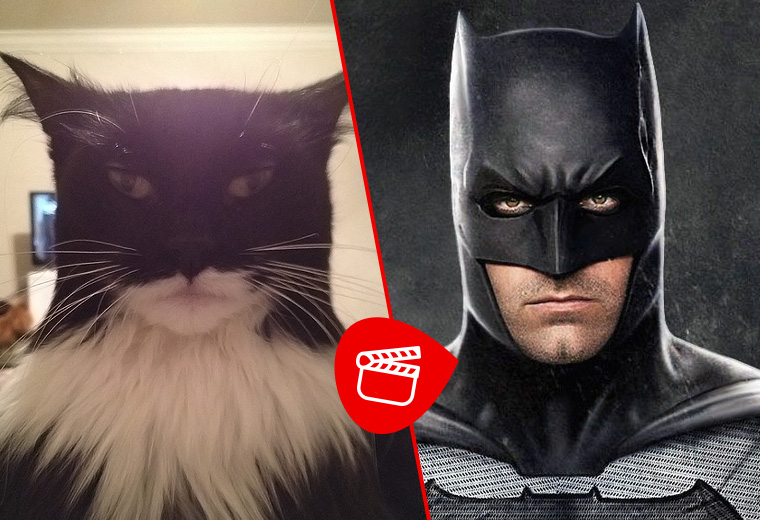 Imagine you're a mouse scurrying through the shadows late one evening. All of a sudden, you sense movement, and emerging from the dark of the night is THIS terrifying Bat-cat. We hereby start a petition for an online spin-off starring Ben Affleck and his trusty cat sidekick.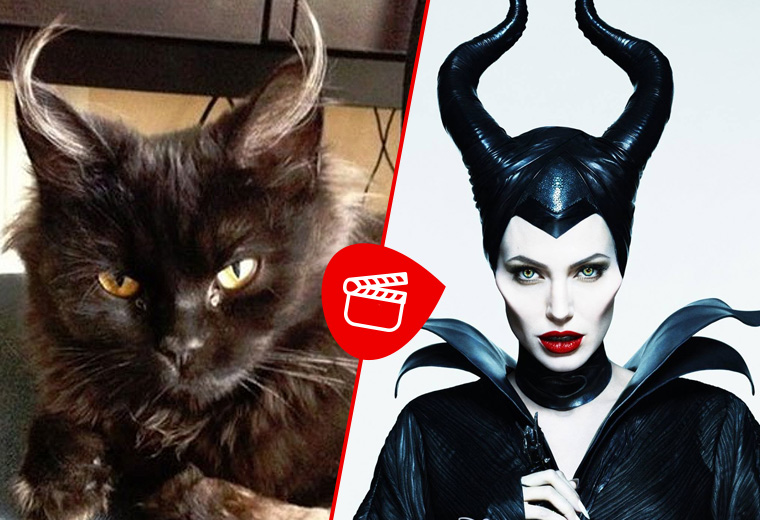 Angelina Jolie's feline qualities came to the fore in Disney's fantastical family flick, mixing sultry charm with enormous feathery wings and curved horns to create a magical character full of otherworldly chameleonic charisma. She also looked pretty bad-ass, and so we are fully on-board for this horn-styled cat from Taiwan, who - with the addition of some budget budgie wings - could give Jolie more than a run for her money.
Maleficent is available now on Netflix
5. Dmitri Desgoffe und Taxis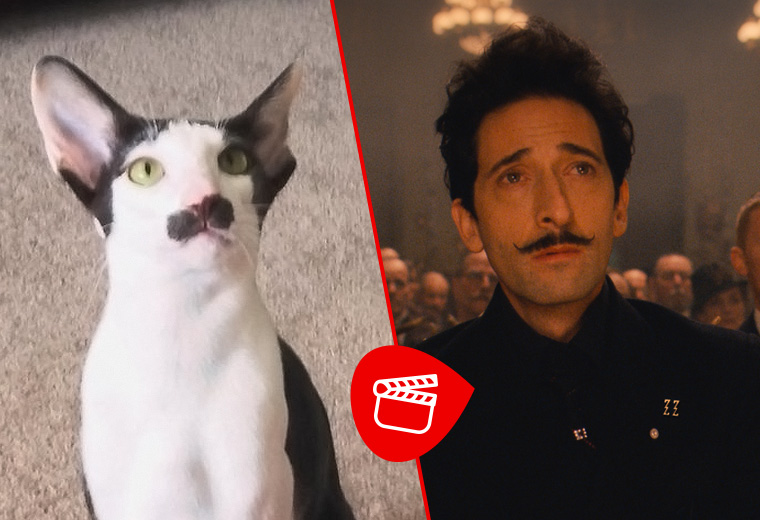 Adrien Brody has a face that's iconic, yet it was his villainous character in The Grand Budapest Hotel that was his Brody-iest look yet, with a marvellous moustache really amping up his nefarious hijink-ery. So hurrah for this similarly facial hair'ed cat, who's so famous he even has his own Twitter account and contact email.
The Grand Budapest Hotel is available now on Netflix
6. Voldemort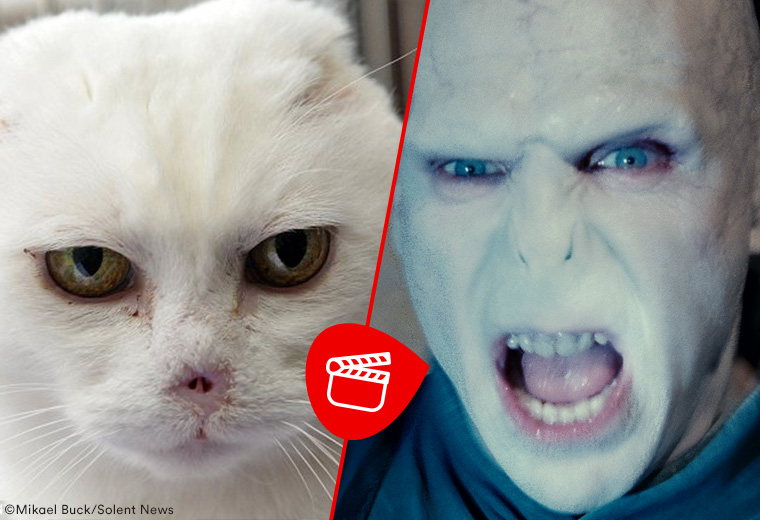 HEARTBREAKING CAT MOVIE CHARACTER COMPARISON OF THE DAY ALERT! Yep, this shelter cat (read: homeless) had to have both his ears and nose removed after suffering from skin cancer. The pale pussycat was also living in solitude after falling out with the other kitties in the shelter. ALL THE FEELS. Thankfully, unlike He Who Shall Not Be Named, a friendly, Harry Potter-happy fan in West Sussex finally adopted Charlie. You can read up on his story here.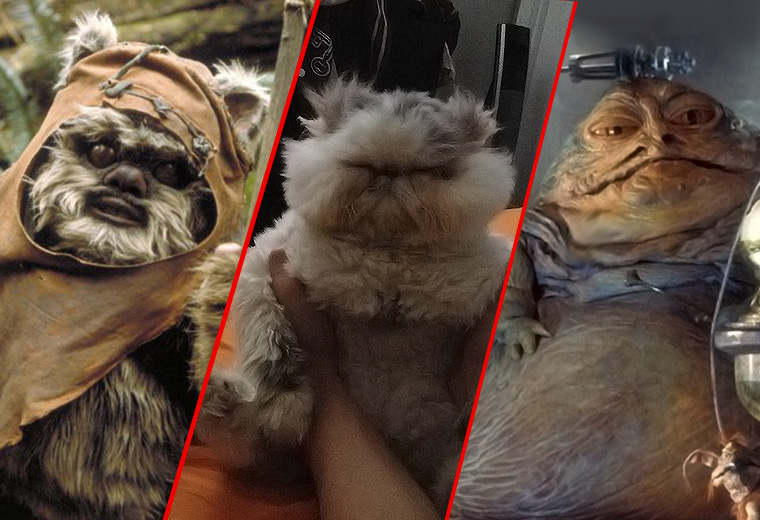 Apologies in advance for the mental scarring, but imagine if Jabba The Hut and one of Endor's adorable Ewoks fell for each other, made sweet, sweet love and then had a baby Hut-Wok. It'd look a little something like this fluff-ball, who has been compared to both Star Wars species, respectively. Squidgy eyes, floofy face and a demeanour that's 100% Godfather. Terrifying and cute as a button.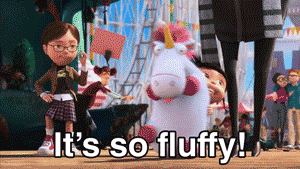 8. James Bond (Pierce Brosnan)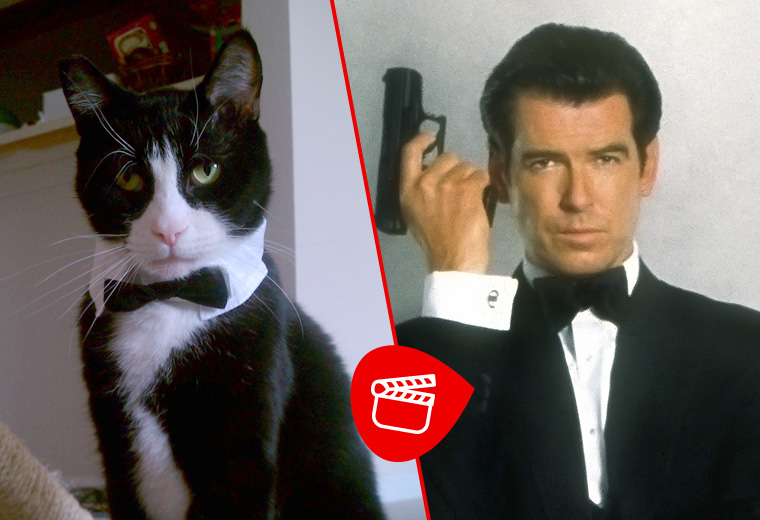 Serving old-school Bond-ian realness, this cat is suave, sophisticated and could probably handle more than its fair share of martinis. Throw in a tiny bow-tie, and we're in 00-heaven. But if Pierce Brosnan isn't your fave Bond, then how about…
9. James Bond (Daniel Craig)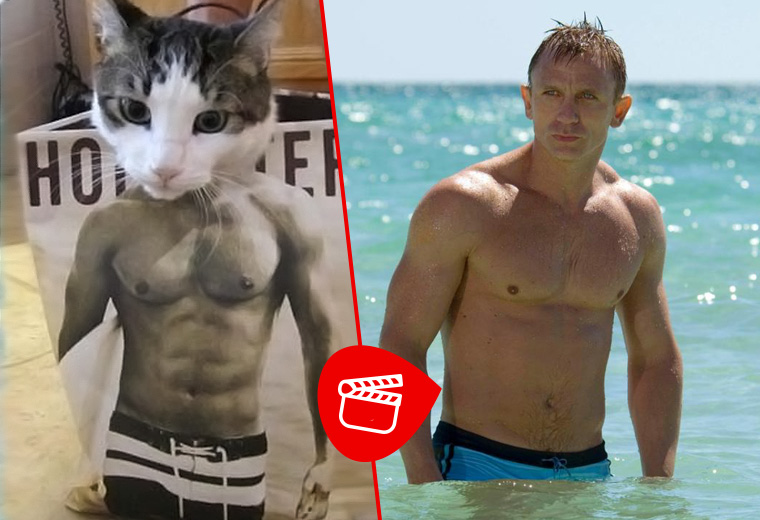 This purr-fect lookalike *may* be a little reliant on the photoshop (or at least a bag drowning in it), but it's hard not to deny the comparison between Daniel Craig's infamous Casino Royale teeny trunks and this beach-ready kitty.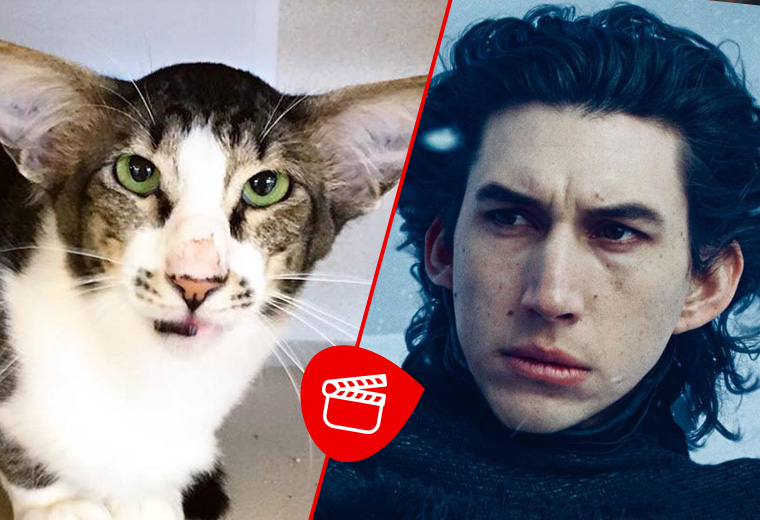 Admittedly, this is a feline that became more famous for resembling Adam Driver than Kylo Ren (pretty amazing Animorphs Photoshoppery below, tbh), but we are very much here for decking this cat out in a dark robe and a mini lightsaber for some fun The Force Awakens cat cosplay.