1. Pride and Prejudice (1995)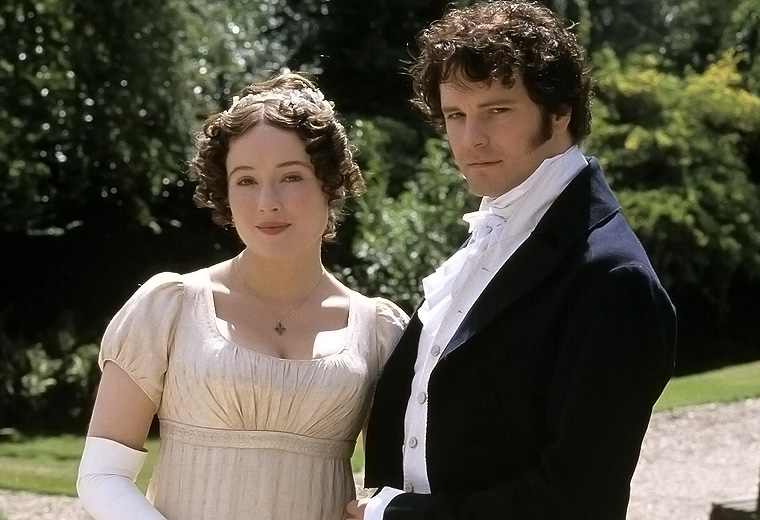 Is this the most swoon-worthy adaptations of them all? This mini-series of Pride & Prejudice became a total sensation on its first airing in 1995. How could it not, with Colin Firth so perfectly cast as the aloof Mr Darcy? And that totally unnecessary wet shirt scene has made television history.
Pride and Prejudice is available now on Netflix
2. Pride and Prejudice (2005)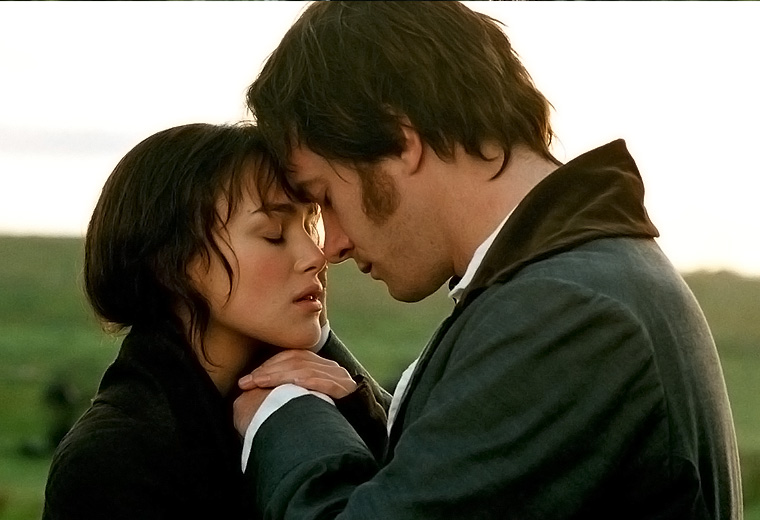 It's got Keira Knightley! Her performance as heroine Elizabeth Bennet dazzled us plenty. It must have impressed important people too, because the actor was nominated for an Oscar for the role. But that's not all. This exhilarating romance was shot in amazing natural backdrops. We're still drooling over that heart-stopping proposal scene in the rain. Or that idyllic sunrise in the field, at the very end. And you just can't miss Donald Sutherland, who here plays a particularly mischievous Mr Bennet.
3. Love and Friendship (2016)
Lady Susan (Kate Beckinsale) is recently widowed, and in search of a husband, both for herself and her daughter Frederica (Morfydd Clark). Though as it turns out, Susan is both the heroine and the villain of this story: she's deliciously manipulative. This adaptation of Austen's novella Lady Susan is laugh-out loud funny, so much so that despite ourselves, we can't help rooting for Susan a tiny bit.
4. Sense and Sensibility (1995)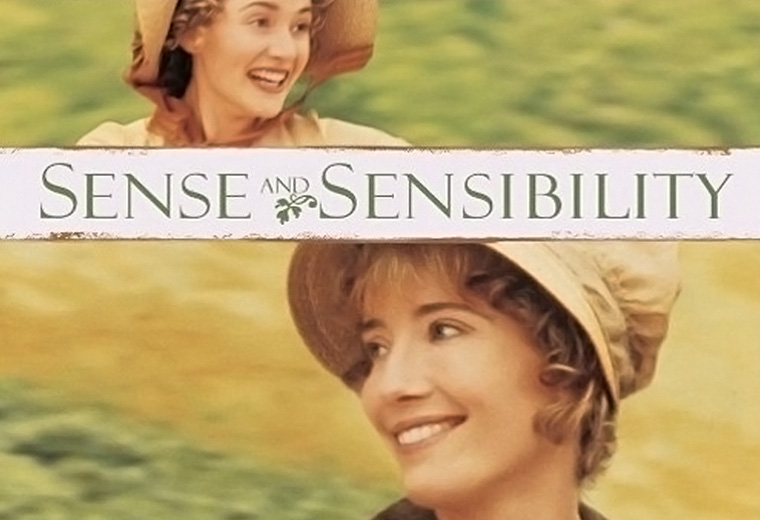 We really miss Alan Rickman, and this film is one of the many reasons why. He makes a perfect Colonel Brandon. This lovely adaptation by director Ang Lee is actually ridiculously star-studded, with the likes of Emma Thompson, Kate Winslet, Hugh Grant, Hugh Laurie and Imelda Staunton in the cast.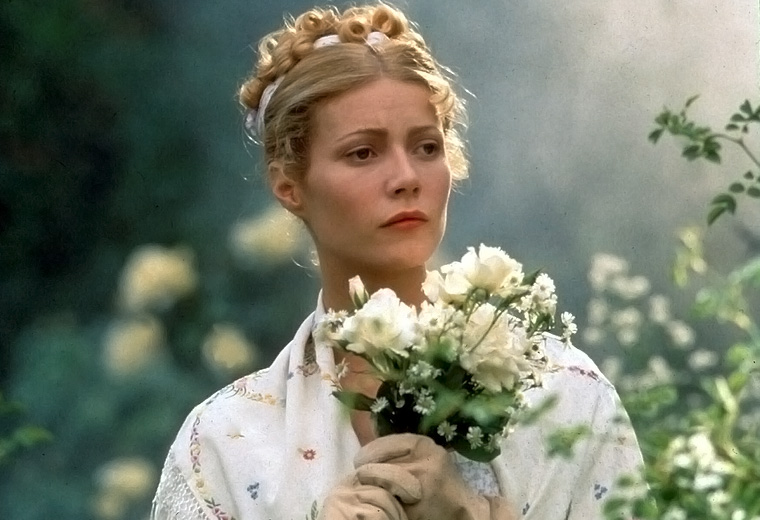 Emma loves meddling, and Gwyneth Paltrow makes the best meddling Emma of them all. We love seeing her arrogantly yet so charmingly plot her interventions in others' lives.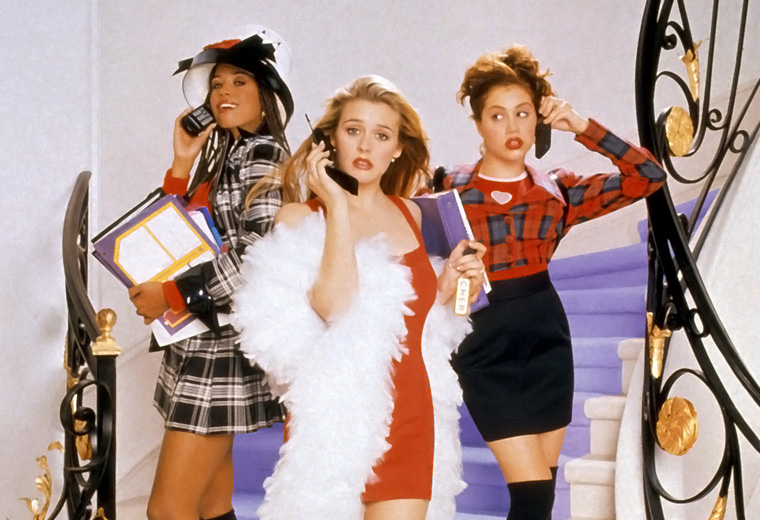 Ditch the bonnets: this fashionable 90s high school classic is actually based on Austen's novel Emma. Look out for impossibly stylish outfits, catchy lines, and a very young Paul Rudd.
7. Bridget Jones's Diary (2001)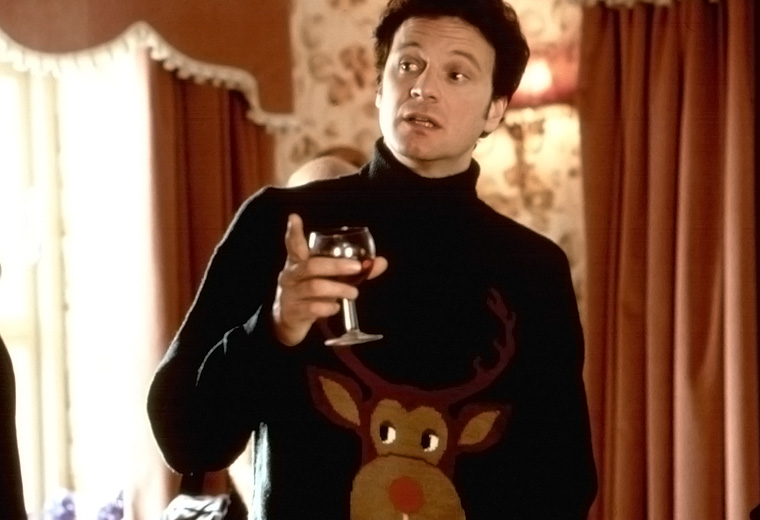 Oh Bridget. We like you very much just as you are, goofiness and all. Bridget Jones' Diary is a modern Pride & Prejudice, all with Hugh Grant as the scandalous Mr Wickham (ie Daniel) and Colin Firth as handsome Mark Darcy (ie, obviously, Mr Darcy). We find it especially agreeable that Firth stars as Darcy both in this film and the 1995 Pride & Prejudice series.
8. Bride and Prejudice (2004)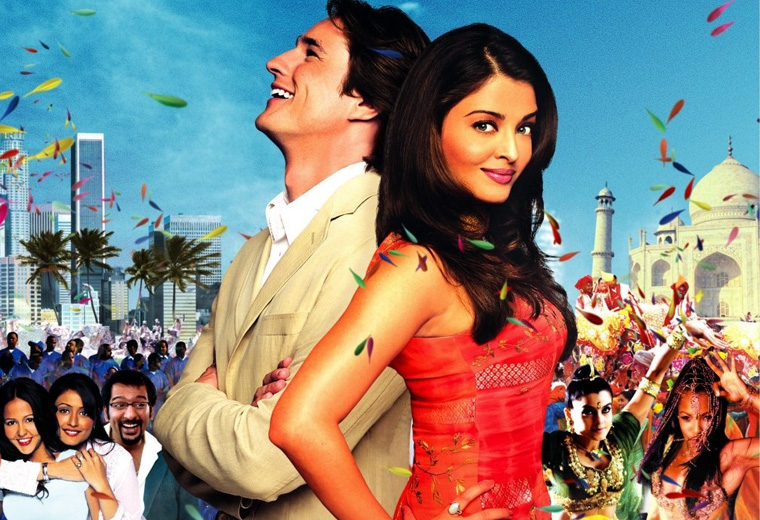 Pride and Prejudice becomes a tale of culture shock in this version of the story, set in India. Lalita (Aishwarya Rai) faces off American businessman Willy Darcy (Martin Henderson) and his preconceptions about her country. Insert awesome Bollywood musical numbers, gorgeous backdrops and you're in for a romance that will get you dancing along.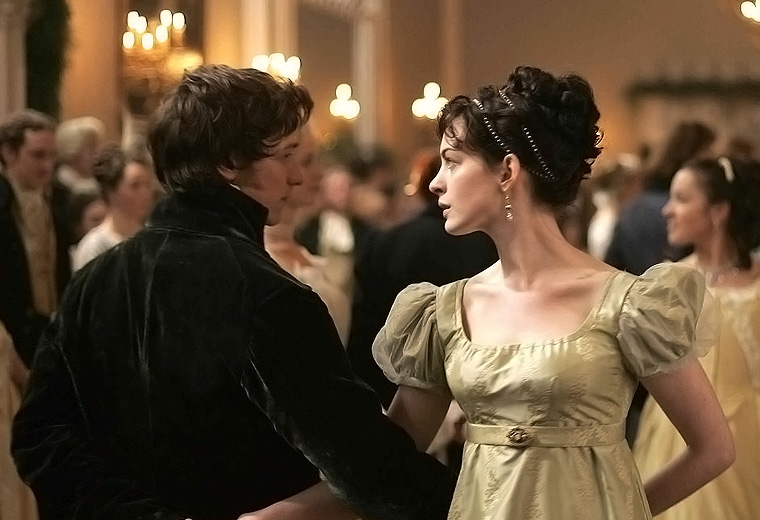 Okay, okay, this is technically not a Jane Austen adaptation, but how could we leave out this heartbreaking biopic about the author herself? Anne Hathaway plays a young Austen struggling to make her way as a writer. Enter the handsome Tom Lefroy (James McAvoy) who turns her world upside down. Sadly, real life doesn't go as well as her novels…
10. The Lizzie Bennet Diaries (2012-2013)
When you thought there were no new ways to adapt Pride & Prejudice… the Lizzie Bennet Diaries come along. This time, the romance is told through vlogs. Lizzie (Ashley Clements) Bennett is a grad student living with her parents and two sisters, Jane and Lydia. She persuades her friend Charlotte to help her re-enact scenes from her life for the camera. And who would have known it? It's surprisingly addictive. It's all available on YouTube, for your swooning pleasure.
11. Pride and Prejudice and Zombies (2016)
What isn't improved by zombies? Take Pride and Prejudice, for instance: throw in the undead, and the story becomes a whole other beast altogether. Now the heroine isn't only fighting for her independence, prosperity and love, but also her life. Scary stuff. We certainly wouldn't want to be on the receiving end of an argument with this Elizabeth Bennett (Lily James).
12. Lost in Austen (2008)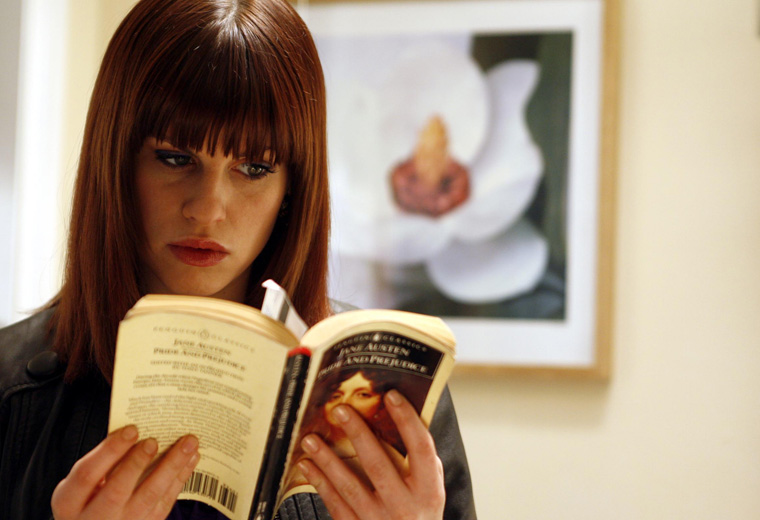 A TV series about a young woman being dropped in the middle of Pride & Prejudice? Count us in. It's also rather fun to watch Elizabeth Bennet (Gemma Arterton) get on in the modern world, working as a nanny in … Hammersmith.
Austenland is a lovely homage to all the Austen fans out there. The film tells the story of Jane, an American Austen-obsessive, who travels to an Austen-themed resort in England in an attempt to meet the man of her dreams. Though unfortunately, Mrs Wattlesbrook, the owner of the outfit, takes an immediate and decided dislike to her and throws her plan to find true love in a wrench.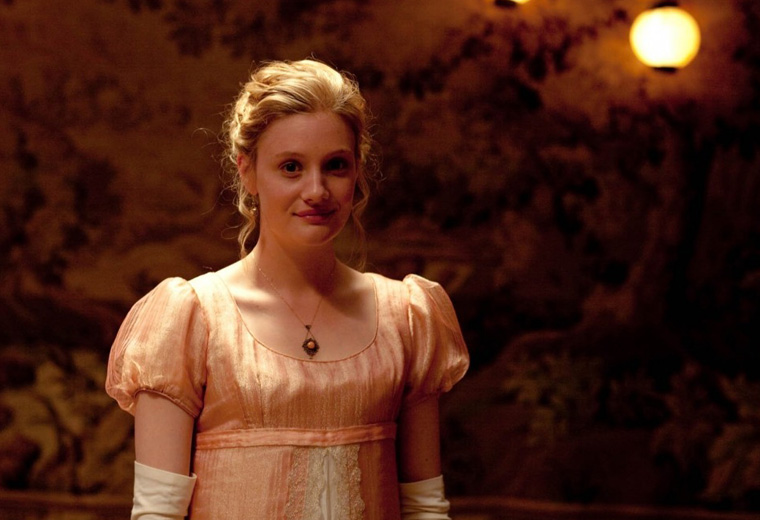 Romola Garai plays a perfectly snooty Emma in this mini-series, which also stars Michael Gambon and Tasmin Greig. Never has such extensive scheming been carried out with such enthusiasm.
Emma is available now on Netflix
15. Northanger Abbey (2007)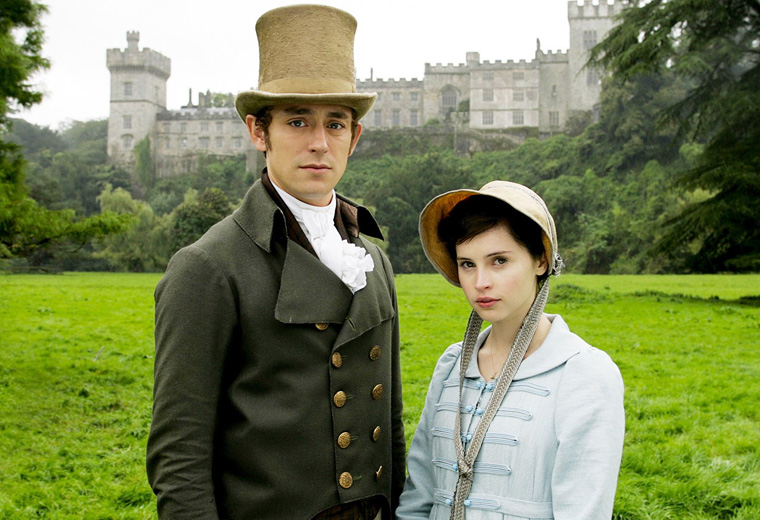 Actor Felicity Jones is set to star in Star Wars: Rogue One and has garnered a ton of award nominations for her turn in The Theory of Everything. But before all of this wild fame, she played Catherine Morland in this TV adaptation of Northanger Abbey, Austen's most gothic and spooky novel. Carey Mulligan also features as Catherine's best friend Isabella Thorpe.
Northanger Abbey is available now from ITV Collections. Press Home on your Virgin Media remote, then On Demand > By Channel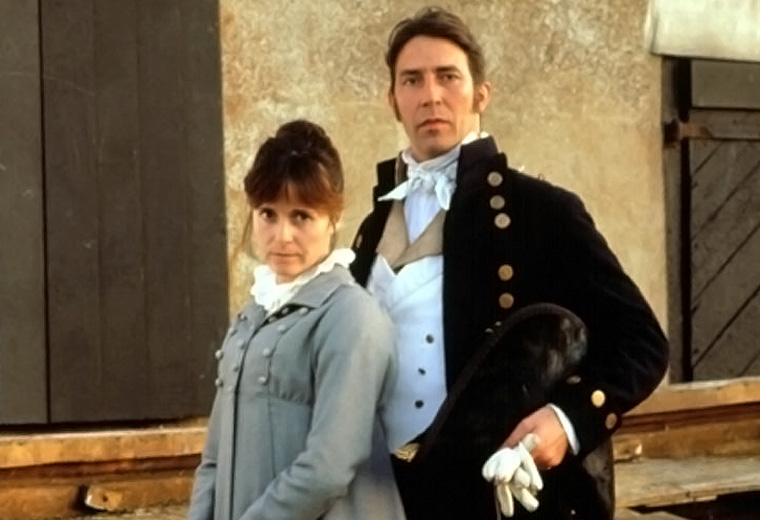 Ciarán Hinds and Amanda Root are the romantic pair in this gorgeous version of Persuasion. Its costumes are so superb that the film won a BAFTA for the privilege, and you really won't want to miss Hinds as the dashing sea captain Frederick Wentworth.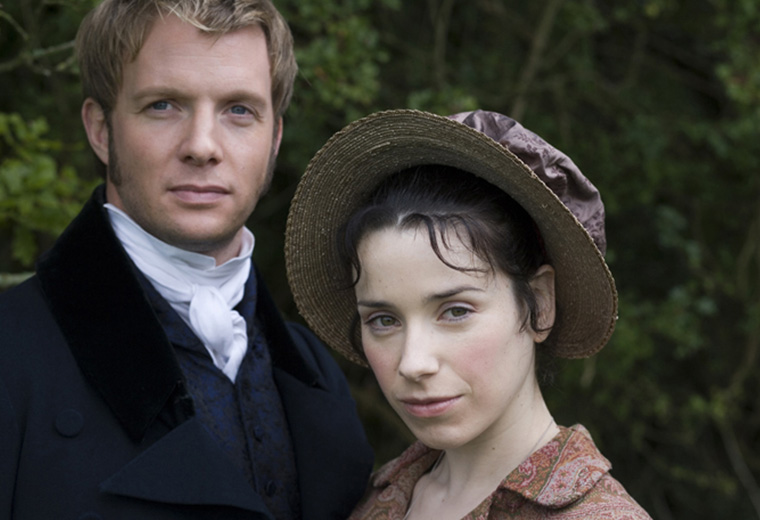 Be ready to have your emotions toyed with shamelessly: Sally Hawkins is harrowing as the heartbroken Anne in this more recent version of Persuasion.
18. Mansfield Park (1999)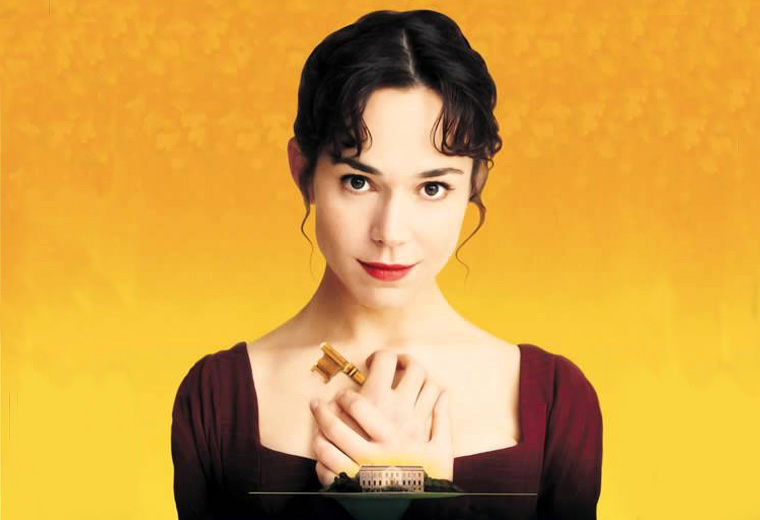 Think sweeping romance. And then more sweeping romance. There's fireworks, doves, dramatic horse rides, and multiple marriage proposals. We also particularly like that some of Jane Austen's letters are used in the film, giving its heroine Fanny Price (Frances O'Connor) a greater authenticity.