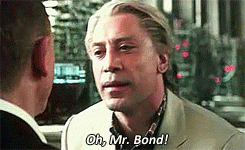 Don't get us wrong. We think Raoul Silva (Javier Bardem) is a deliciously scary villain. It's just that his ultimate aim is pretty narrow compared to other Bond scoundrels. His end game is to take revenge on one person, M (Judi Dench), rather than, say, obliterating everyone on the planet. We've also given him bottom ranking because frankly, it's remarkable that he gets anything done. His plan is so convoluted and reliant on coincidences that in real life, it'd probably never ever ever work.
9. Dominic Greene, Quantum of Solace (2008)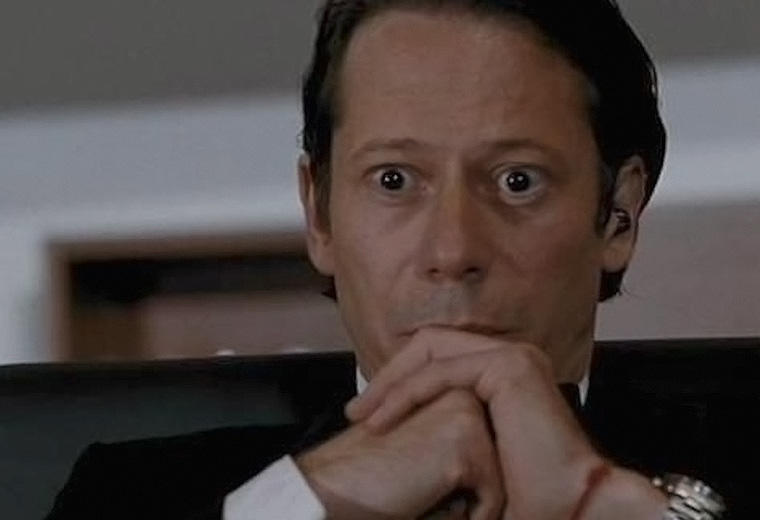 Businessman Dominic Greene (Mathieu Amalric) pretends to be an environmentalist and cooks up a complex scheme that will allow his company to control most of Bolivia's water supply. He can then charge whatever he wants for the precious resource.
Paying more for your water bill isn't horribly frightening stuff (hence us ranking this one down), but unfortunately, the plan is more than plausible - many companies have tried to do establish monopolies to this very end in Latin America when the water supply was privatised. They just used less, um, colourful methods. Or so we hope.
8. Auric Goldfinger, Goldfinger (1964)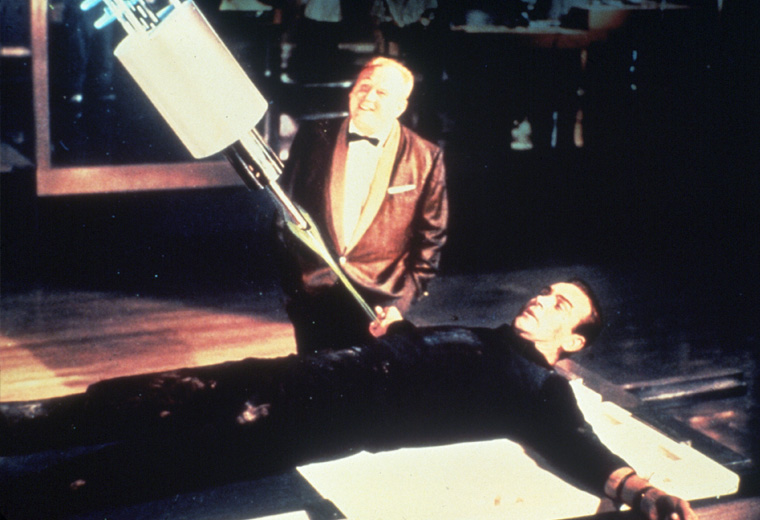 Goldfinger (Gert Fröbe) intends to irradiate the world's greatest stash of gold in Fort Knox to make it unusable. This will drive the price up of the metal, thus making his own supply worth lots and lots.
An increase in the price in gold would likely have unpleasant economic consequences, and we wouldn't want to see Goldfinger ending up so wealthy, but otherwise? We're not that terrified. Plus, apparently the United States' main supply of gold isn't even really in Fort Knox, but in the Federal Reserve in New York (even back in the day).
7. Ernst Blofeld, On Her Majesty's Secret Service (1969)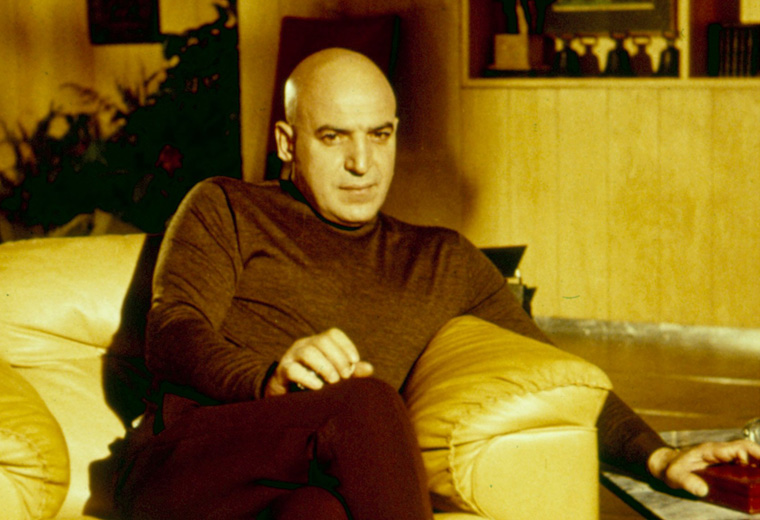 Before the Christopher Waltz version, Ernst Blofeld (Telly Savalas) was a tad weird, on top of being a villain. His plan involves brainwashing twelve women who suffer from allergies. On his command, they'll launch bioweapons who will sterilise all of the world's agriculture. And this is all a bargaining chip for his real demands from the British government: amnesty for his previous crimes and being recognised as a Count. (Yeah, we don't get the Count thing either).
Wiping out the planet's food supply is alarming stuff, but is it really the most straightforward way to obtain amnesty? And what is Blofeld going to survive on after he blitzes all of the world's resources? Are twelve people enough to spread the germs around the world? We say we should call his bluff. This plan is both lame and totally flimsy.
6. Hugo Drax, Moonraker (1979)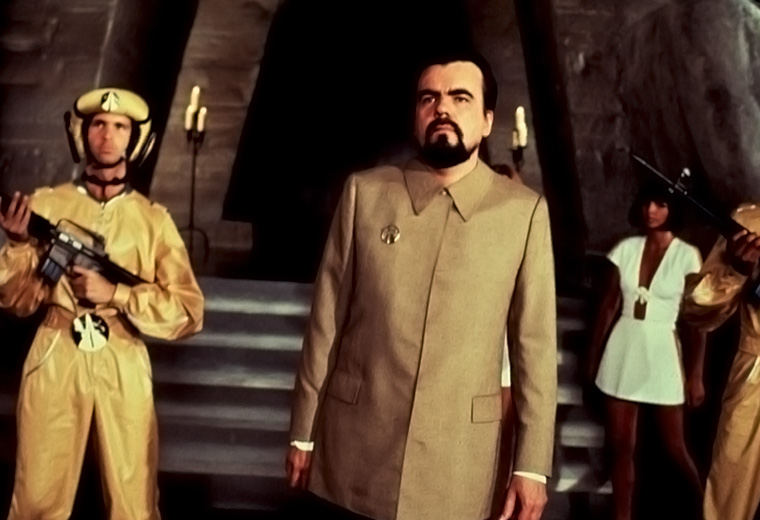 Hugo Drax (Michael Lonsdale) wins hands down the prize for 'most awfully wacky plan'. Using a toxin from an orchid, Drax plans to poison all of planet Earth from his super space station - all so he can create a new master race. Or something. The toxin is to be administered via gas globes. You see what we mean about him being wacky. He scores the points for malevolent ambition, but in real life, we'd argue that he wouldn't get very far at all.
5. Dr Kananga, Live and Let Die (1973)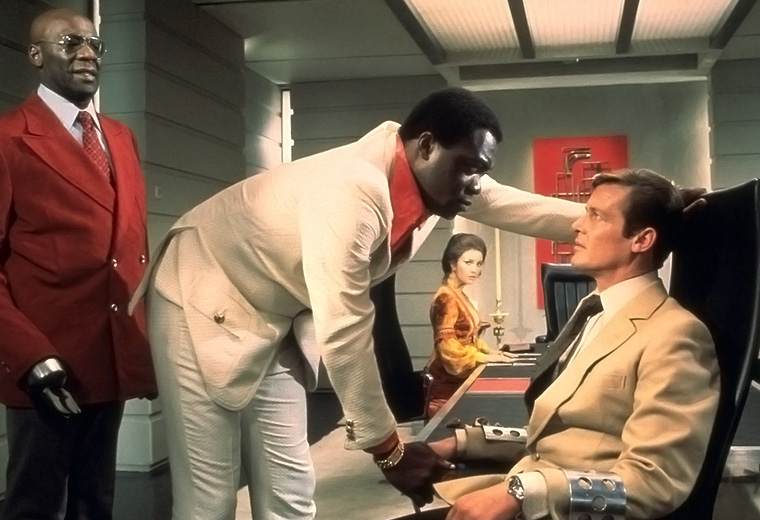 The dictator of the fictional Caribbean country San Monique, Dr Kananga (Yaphet Kotto) moonlights as drug lord Mr Big. His idea is to distribute free heroin through his chain of restaurants in the US in order to get rid of his drug-dealing competitors and create a nation of addicts. Then, he'll be able to make lots of money charging high prices for the substance.
Sure, it's a rather frightful plan, but how many people would get to the free heroin before the US government shut it down? Or how many non-addicts would even be eager to get free heroin? And wouldn't the Mafia be able to compete by selling different drugs? We're not at all convinced.
4. Le Chiffre, Casino Royale (2006)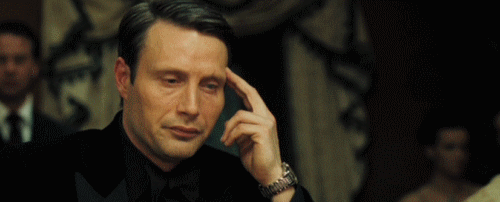 Le Chiffre's (Mads Mikkelsen) calling card? He helps terrorists make cash by taking bets against companies in the stock market, then pocketing the payoff when his clients provoke the stock price to fall via an attack.
Though Le Chiffre's stock manipulation might not sound super alarming at first (unless, of course, you're on the receiving end of one of terrorist attacks) it's actually petrifying when you think about it. He's helping terrorism become a cash-making scheme. It's pretty believable too, given that someone out there must be doing a similar job in real life, i.e. handling the funds of the world's leading terrorist organisations. Brrr.
3. Alec Trevelyan, Goldeneye (1995)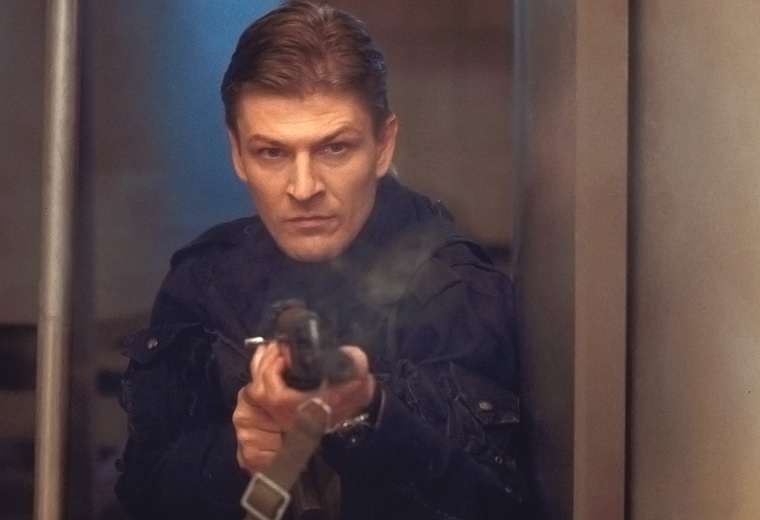 Seeking revenge for the deaths of his parents, rogue agent Alec Trevelyan (Sean Bean) aims to rob the Bank of England, and then destroy its records in an effort to tank the British economy. (In case you were wondering: yes, Sean Bean does die at the end).
His plan targets the UK specifically, so it is rather spine-chilling if you're a Brit. However, we're not too sure what he plans to do with all the pounds he'll have stolen from the Bank, once he's ruined the one country where he could spend them.
2. Ernst Stavro Blofeld, Spectre (2015)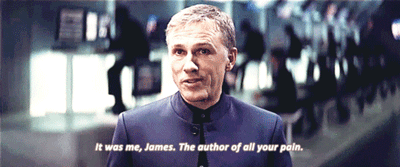 Ernst Stavro Blofeld (Christoph Waltz) in Spectre comes a close second. His grand plan was to provoke the creation of Nine Eyes, a new global surveillance and intelligence initiative - and then gain access to it, by means of an associate planted in government. It's rather chilling stuff, given our on-going concern with data and privacy, and also - it seems rather plausible.
We've docked points, however, for Bofeld's lack of imagination. He claims to only want to use the access to prevent investigations into his criminal organisation, SPECTRE. You'd think with a mind that evil and so much information available, he'd be able to come up with something a little better.
1. Elliot Carver, Tomorrow Never Dies (1997)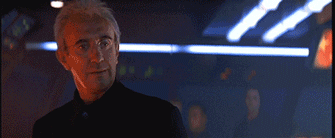 Our #1: Media magnate Elliot Carver (Jonathan Pryce) wants to provoke a World War III in order to make lots of money covering it - but also to assist a coup d'état in China so that he can control all of the media in the country. Intense stuff.
What's scary about this plan? Elliot Carver is undoubtedly based on - ahem- the world's most well known real life media mogul, and WWIII in a nuclear age is a rather terrifying thought. On the flipside, if any government discovered his machination, they'd probably lock him up presto.