The trials of Elizabeth Knapp and Ann Glover
First is the unsettling incident of young Elizabeth Knapp. A young servant of prominent Puritan preacher Samuel Willard, the 16-year-old complained of pains in her body, which escalated into fits of wild screaming and hysterical. At one point Knapp even tried throwing herself into a fire. She claimed to have let the Devil in her bed, who had tried to convince her to kill herself and murder others. After awaking from a week-long catatonic state, Knapp began making strange animal sounds and spoke in a disturbingly deep voice. Was she actually possessed, or as modern theorists believe, mentally ill or faking possession as an act of rebellion against the oppression of the church at that time?
The second tale was that of a housekeeper named Ann Glover. In 1688, a doctor accused Glover of witchcraft after her children fell ill. As a foreigner from Ireland and a Catholic, Glover was generally disliked by the local Puritans and not being able to speak much English, was unable to defend herself. During her trial, many people came forward with accusations based on hearsay and "spectral evidence" (visions and dreams) causing Glover to break down; she was sentenced to death by hanging. Many believe that Glover was victimised due to her opposing faith and Irish nationality. It is also suggested that people were swept up in the case and were scapegoating her as the source of any bad luck they encountered.
To capture the essence of the period, director Robert Eggers was also keen to make the dialogue in The Witch historically accurate. Five years before the release of the film, he conducted intensive research into records from the time to gain inspiration. He studied Shakespearean texts, folktales, the Geneva Bible, court documents, diaries of Puritans, and witch pamphlets (published writings on witches and witch trials). Eggers studied these intently to understand the spirit and rhythm of the language, and consulted phrasebooks of quotes and prayers, some of which he lifted and put directly into the script. The result is incredibly haunting dialogue, giving a window into the puritanical superstitions of the time period.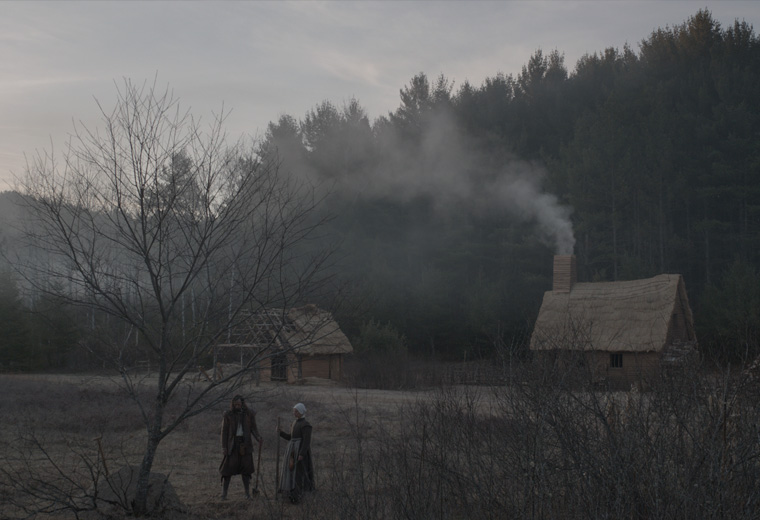 To ensure the visual elements of the film were equally accurate, Eggers was granted regular access to Plimouth Plantation in Massachusetts, a recreation of Plymouth Colony circa. 1627. Eggers worked closely with the Plantation's team, studying the architecture and furnishings of the recreated plantation, colonial village and the library in great detail in order to painstakingly recreate the setting for his film. According to Eggers, the film's production designer Craig Lathrop was "fanatically uncompromising" in his creation of the sets, using authentic building materials and techniques wherever possible. He even recreated an authentic farmhouse from architectural renderings found in the library. Eggers claims that Lathrop's sets were actually closer to real structures and featured little details like dirt on the floor, which helped create an incredibly believable stage for the film, but couldn't have been so much fun for the actors.
The Witch is coming to Virgin Movies, Blu-ray™ and DVD on 18th July 2016 from Universal Pictures Home Entertainment.