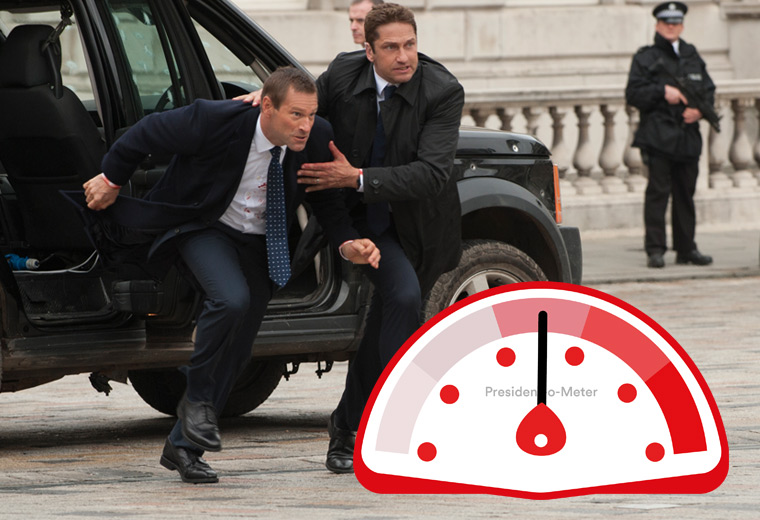 Aaron Eckhart's President Asher shows great bravery in the face of adversity. He manages to keep his cool when taken hostage by terrorists in his own home in Olympus Has Fallen, and barely breaks into a sweat trying to navigate through the streets of Soho when they come after him again in London Has Fallen. However, he loses points for that gorgeous cleft-chin; no president should be that sexy.
Presidential rating: 3
Watch London Has Fallen now in On Demand > Movies > Virgin Movies
The President, Love, Actually, 2003 (Billy Bob Thornton)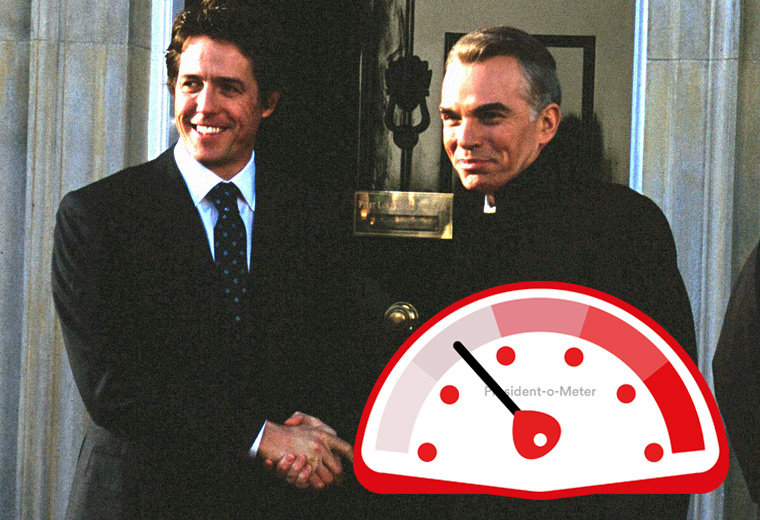 Much is made of the "special relationship" between the states and the UK, but it's not always a two-way street. Particularly when a devilishly handsome British PM comes up against an absolute slime ball of a president. After catching Billy Bob Thornton's head of state trying to seduce Martine McCutcheon's tea girl, Hugh Grant's Prime Minister David is told in no uncertain terms that the US has an agenda to follow, no matter what Britain thinks. It's up to Prime Minister Grant to stand up to the Yank's bully-boy tactics, and give him a good public telling-off over his intimidating policies.

William Alan Moore, Big Game, 2014 (Samuel L Jackson)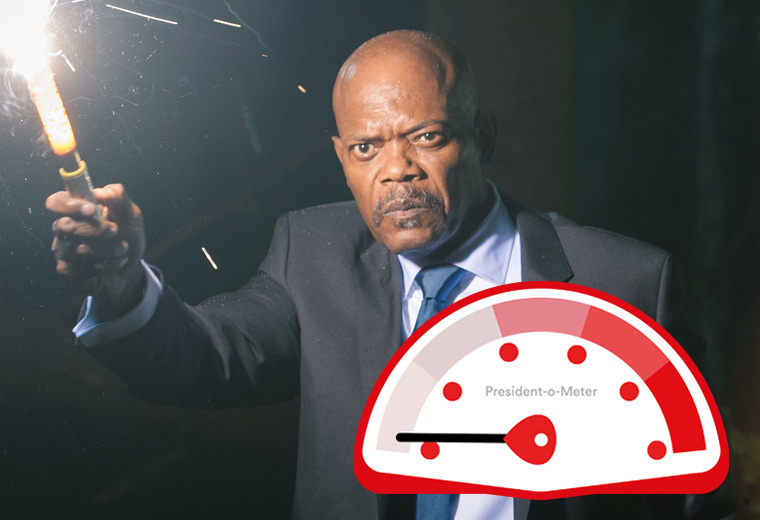 It's surprising that Samuel L Jackson doesn't have a fear of flying, as he doesn't have the best track record when he takes to the skies. First he had to battle those mother-flipping snakes, then as President Moore he becomes stranded in the Finnish wilderness after being shot down aboard Air Force One. Unfortunately, Jackson's POTUS is a bona fide wimp and has to be led to safety by a 13 year-old boy. Less commander-in-chief and more shaking-like-a-leaf.
Presidential rating: 1

Thomas J. Whitmore, Independence Day, 1996 (Bill Pullman)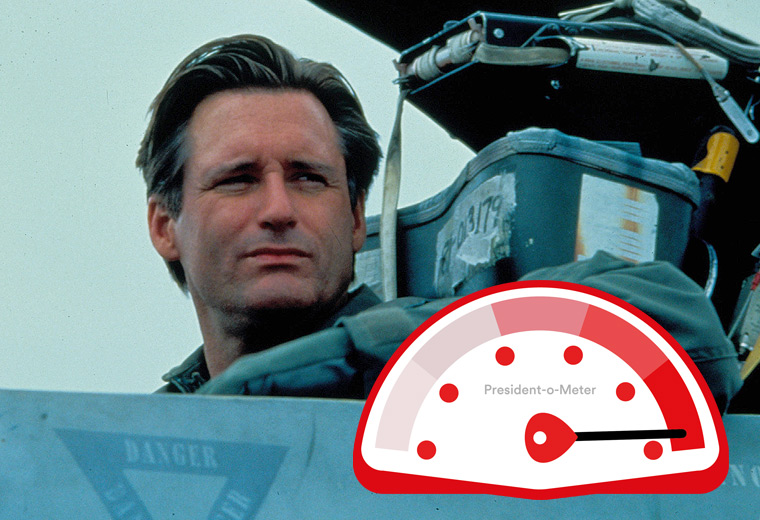 What better way to boost your falling approval ratings than by successfully repelling an alien invasion with only an F-18 and Will Smith? Despite his critics, Gulf War veteran Thomas J. Whitmore isn't afraid to get his hands dirty and kick some extra-terrestrial butt. And then comes the defining moment of his presidency; THAT kickass speech which had us all feeling patriotic, even if the closest we've ever been to America is a McDonald's breakfast:

Coriolanus Snow, The Hunger Games, 2012 (Donald Sutherland)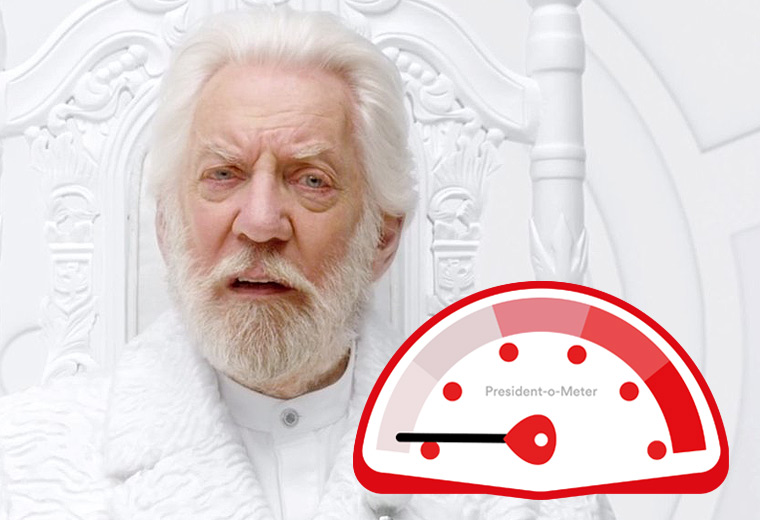 Given he's a bit of a tyrant, it's highly unlikely that Snow was elected democratically as the President of Panem, the nation that grew in the ashes of a post-apocalyptic United States. A cruel and manipulative dictator, Snow shows no qualms about using intimidation to push his agenda. Using the annual Hunger Games as a tool of suppression, Snow regularly murders anyone who makes him or the Capitol look foolish. And don't even mention his halitosis: after intentionally drinking poison that gave him permanent mouth sores, Snow wore genetically-engineered roses to cover up his bad breath.
Presidential rating: 1
Check out the Presidential Sweet! Collection on TiVo, bringing together a top selection of TV and movies to bring the US election drama closer to home. Find it in Search & Discover > Discover TV & Movies > Collections