Reckon the Premier League can't get more exciting than last year? Then prepare to be proved wrong. Here are our top five reasons why the coming season is going to be the greatest of all time

1. There's more live action!
You want more? You got it. This season, Sky Sports is showing a massive 126 live Premier League games – that's ten more than last season.
2. Thank football it's Friday
Forget Friday and start talking Fri-yay, because for the first time ever Sky Sports is showing up to ten live games on Friday nights. First up? Manchester United v Southampton at 6.30pm on Friday 19 August.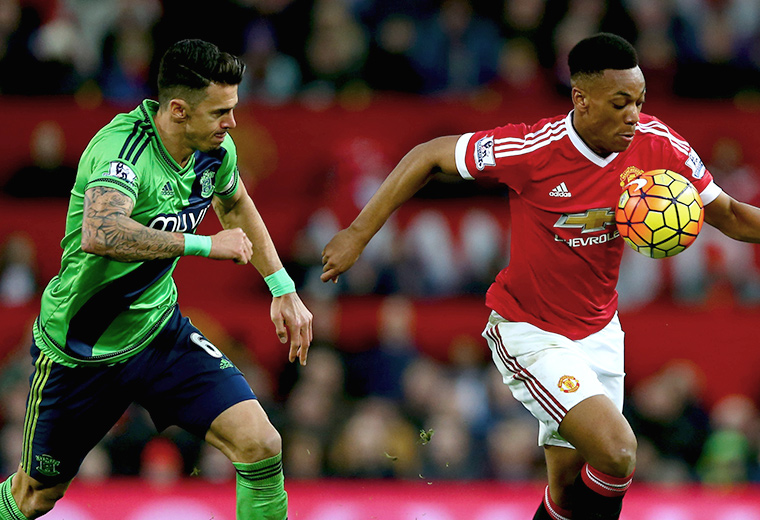 3. New stars on the pitch...
We could write about Granit Xhaka. Or Nolito. Or Michy Batshuayi. But let's be honest. While these massive signings are exciting, the player we all can't wait to watch is the Swedish, overhead-kick-scoring legend who has netted over 300 goals and won 13 league titles in the last 15 years. "I will become god of Manchester," promises Zlatan Ibrahimović.
4. ...and in the dugout
Love him or hate him, there is no debate. The Premier League became a more colourful place the moment Manchester United made José Mourinho their new boss. And talking of new managers in Manchester, purveyor of beautiful football and all-round super-gaffer Pep Guardiola is now in charge of Manchester City. "This is the right moment to come here and prove myself," he says. Fasten your seatbelts.
5. Watch at home and away
And now for the best reason of all. You can watch every live Sky Sports game on the Sky Sports app. So it doesn't matter if you're out and about during your side's crucial clash. Simply download the app and you can watch all seven Sky Sports channels on the go.

You must subscribe to Sky Sports in SD to take these channels in HD. Sky Sports News HQ HD not included. Sky On Demand included with TV M+ and above. Content available to view depends on TV package. You must subscribe to Sky Sports Collection to get Sky Sports on Sky On Demand. Sky Sports available with subscription. Premium channels must be kept for at least 30 days Sky Sports: Only available via the Sky Sports app (iOS and Android only) or website to customers who subscribe to these channels. Separate End User Licence Agreements and terms and conditions apply to the Sky Sports app and website. Subscription to Sky Sports required. UK only. Maximum 2 devices. Selected content may not be available to view. Live streaming and On Demand available in UK Minimum 800 kbps recommended per device accessing the service. Maximum of 2 devices per account can watch TV. Customers also need an active 3G/4G or WiFi connection to use the app.