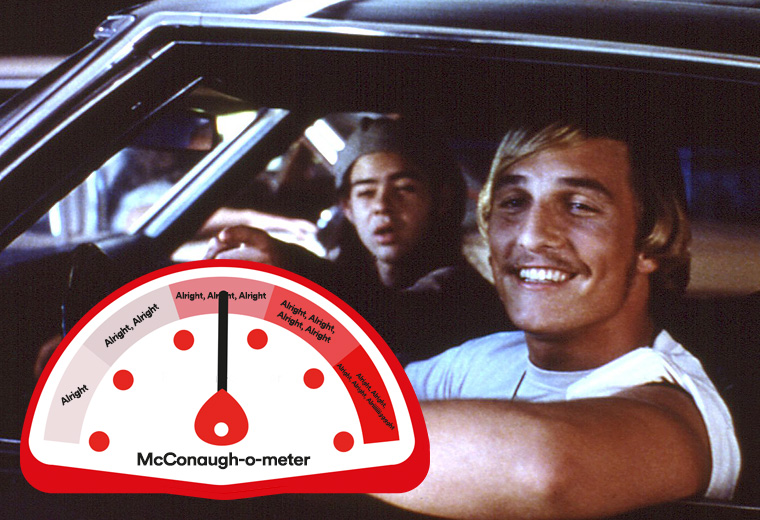 It's remarkable how much of McConaughey's established persona is present in his first significant appearance, in Richard Linklater's 1970s high school flick Dazed and Confused. As ultra laid-back 20-something stoner Wooderson (who still hangs round with high school kids), McConaughey stole every scene he appeared in, delivering sleazy lines like, "That's what I love about these high school girls, man - I get older, they stay the same age." He even gets in an early outing for what would become his catchphrase, "Alright, alright, alright".
Dazed and Confused is available now on Netflix
A Time To Kill (1996)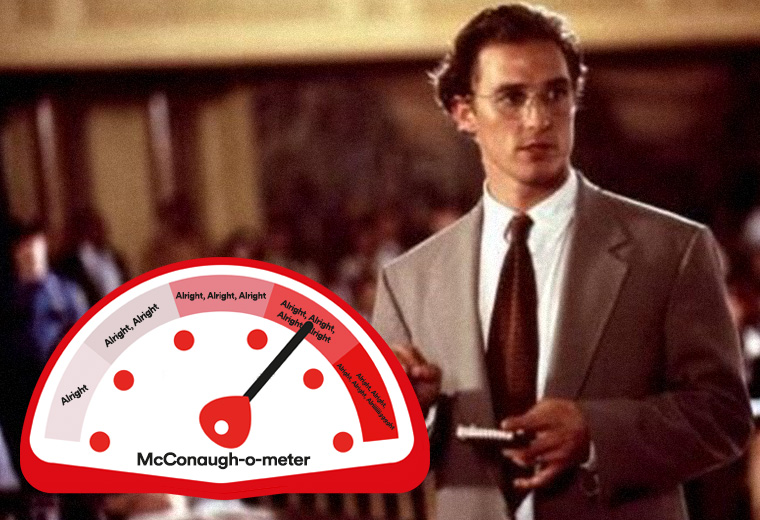 Three years later, McConaughey's star was well and truly on the rise and he was handed the lead role in Joel Schumacher's John Grisham adaptation (back when such things were all the rage), alongside Sandra Bullock, Samuel L Jackson, Kevin Spacey and Kiefer Sutherland. In a standard chiselled-jawed hero role, McConaughey plays lawyer Jake Tyler Brigance, who's tasked with defending a man (Jackson) who shot and killed two men who raped his young daughter. The trailer is worth watching just for the bit where Kiefer Sutherland puts on the Ku Klux Klan hood.
The Wedding Planner (2001)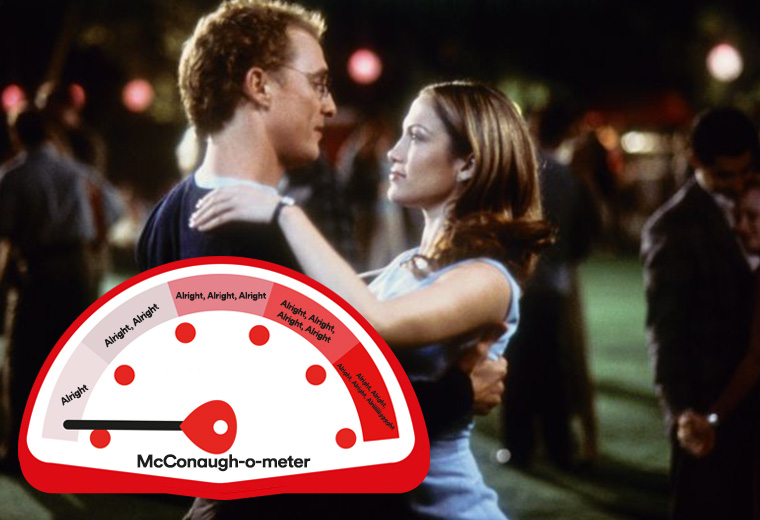 Be honest, you'd forgotten Matthew McConaughey was even in The Wedding Planner. The film marked the beginning of McConaughey's woeful romcom period, though at this stage, he was very much the token love interest, since it was clearly intended as a vehicle for star Jennifer Lopez. A particularly dreadful example of the genre, the film attempts to get you to root for McConaughey's character, who, we're supposed to believe is both in love with his fianceé (Bridgette Wilson-Sampras), yet sees nothing wrong with wooing an attractive, available woman (Lopez) a mere week before his wedding. The cad.
How To Lose a Guy in 10 Days (2003)
McConaughey was still in his romcom period two years later, but with a significant difference – he was now on equal footing with co-lead Kate Hudson. He plays advertising exec Ben Barry, who makes a bet that he can make any woman fall in love with him in ten days, unaware that his assigned target, columnist Andie Anderson (Hudson), is writing a piece about losing a guy in ten days, by doing all the things that make men run a mile. McConaughey's romcom phase would last another six years and this is comfortably the best of the bunch – the others, including Failure to Launch (2006), Fool's Gold (2008) and Ghosts of Girlfriends Past (2009) are a mixed bag.
Sahara (2005)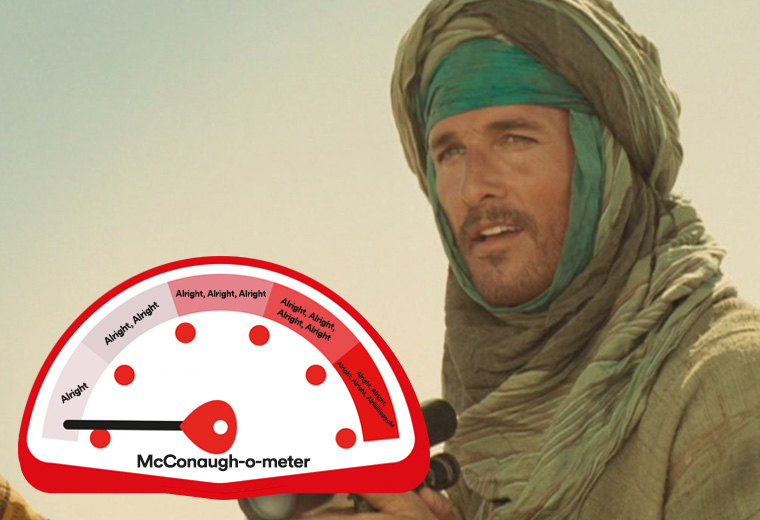 In the middle of his romcom period, McConaughey had a brief sojourn as an action hero in this pleasingly old-fashioned adventure yarn that's actually surprisingly enjoyable. Based on a novel by Clive Cussler, the film casts McConaughey as stupidly named explorer Dirk Pitt, who goes in search of a lost Civil War battleship, accompanied by Steve Zahn's loyal wise-cracking sidekick and Penelope Cruz' smoking hot World Health Organisation doctor. The palpable chemistry between McConaughey and Cruz is entirely real, as the two fell in love while working on the film and dated for more than a year afterwards. Unfortunately, the film flopped, which may explain why McConaughey stopped doing action movies.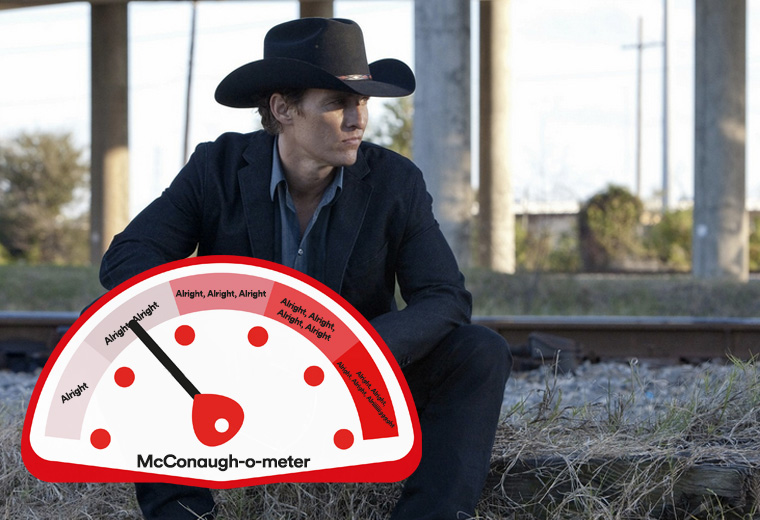 Somewhere around 2011, McConaughey seemed to have decided to take his career seriously again. In the same year that he made The Lincoln Lawyer, McConaughey also starred in William Friedkin's Killer Joe, which marked a definite departure from his earlier, more conventional work. Indeed, McConaughey himself cites the film as the turning point in his career. Giving his usual smooth-talking, laid-back charm a deliciously evil twist, McConaughey turns the sleaze factor up to eleven as detective-turned-hitman Joe, who takes teenage Dottie (Juno Temple) as sexual collateral when his trailer trash employers (Emile Hirsch, Thomas Haden Church, Gina Gershon) can't raise the money for the hit they've ordered. You'll never look at a piece of fried chicken the same way again.
Mud (2012)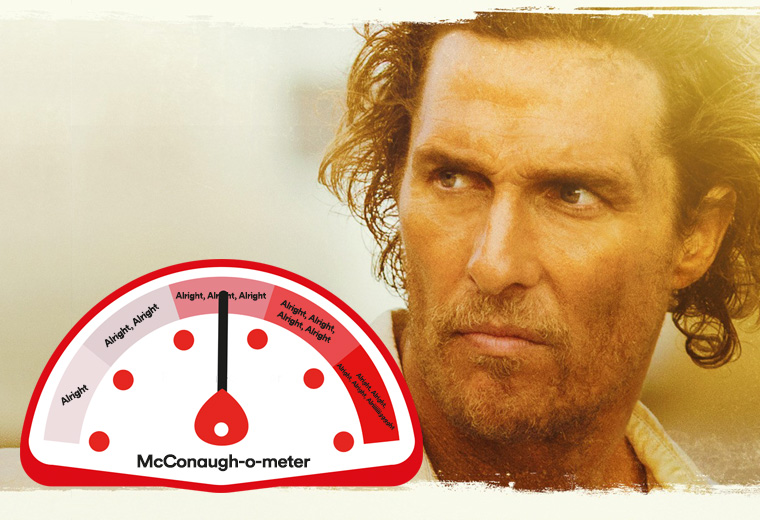 The McConaissance continued apace with a tremendous performance in Jeff Nichols' third feature Mud. He plays a fugitive (whose name, literally, is Mud) hiding out on a remote island who's befriended by two young boys (rising stars Tye Sheridan and Jacob Loftland) who agree to help him reunite with his lost love (Reese Witherspoon). Once again, McConaughey hints at something much darker lurking beneath his surface charm and charisma and the result is extremely impressive.
Magic Mike (2012)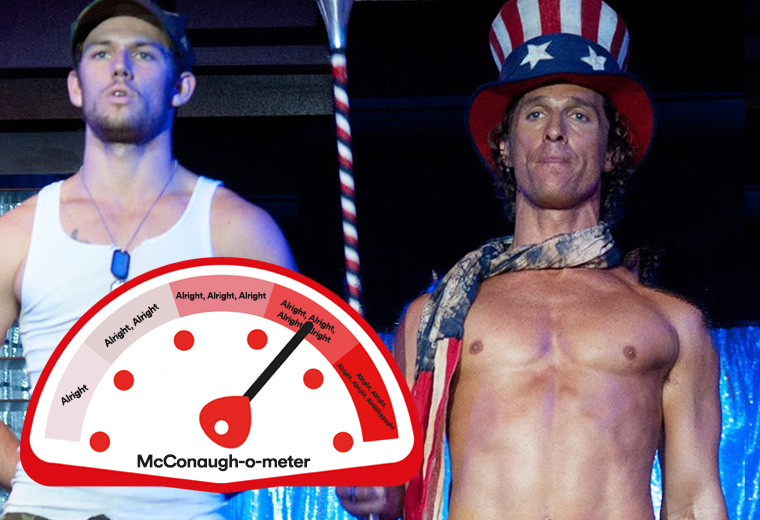 "The law says you cannot touch, but I think I see a lotta laaaaawbreakers up in this house tonight!" Steven Soderbergh's Magic Mike may have seemed more light-hearted compared to the other films in McConaughey's by-now-in-full-swing career resurgence, but his role as club owner and former dancer Dallas had surprising depth beneath the showy surface, leading to a sub-section of critics calling for a Best Supporting Actor nomination (though he didn't get one). Interestingly, you can still see hints of Dazed and Confused's Wooderson in McConaughey's performance, the older, jaded stripper still hanging out with a much younger crowd.
Dallas Buyers Club (2013)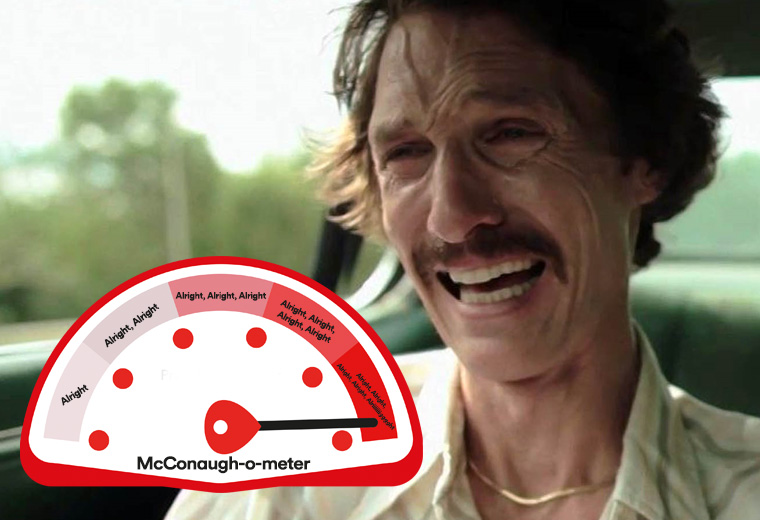 McConaughey may have been denied an Oscar nomination for Magic Mike, but his based-on-a-true-story turn as an HIV positive hustler helping AIDS patients get the drugs they need finally sealed the deal, netting McConaughey both his first nomination and his first win for Best Actor. It didn't hurt that he also turned in an eye-catching cameo in The Wolf of Wall Street in the same year, doing some weird humming and chest-thumping with Leonardo DiCaprio and effectively stealing a three hour film in just a few minutes of screen time. At any rate, The McConaissance was complete, and he was now Academy Award Winner Matthew McConaughey. Alright, alright, alright.