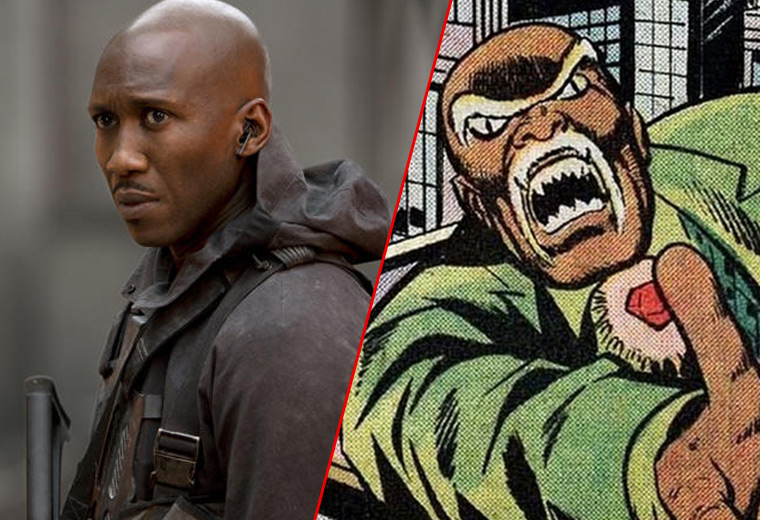 This seems like a box we can tick off straight away, since we already know that the main villain will be Cornell "Cottonmouth" Stokes, described by actor Mahershala Ali as "a Godfather-type villain". In the comics, Cottonmouth is a drugs kingpin who plays a significant role in Luke Cage's origin story (short version: super soldier experiment gone wrong), and the series seems poised to imbue Cottonmouth with the same depth of characterisation that Daredevil and Jessica Jones brought to Fisk and Kilgrave respectively. In fact, the series is doubling down on the comics' villains, as we'll also see Erik LaRay Harvey as Diamondback, Cottonmouth's blade-wielding henchman.
2. A supporting cast drawn from the comics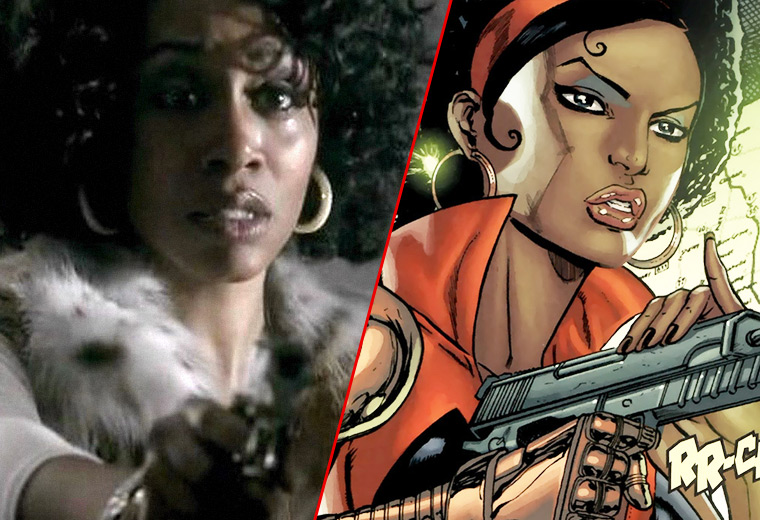 We're already off to a flying start here as nurse Claire Temple (Rosario Dawson) – who serves as a unifying character across all the Netflix / Marvel shows – was first introduced in the pages of Luke Cage, Hero for Hire, back in 1972. However, comics fans are most excited about the casting of Simone Missick as classic character Misty Knight – in the comics, she's a crime-fighting private detective with a bionic arm, though in the series she appears to be a Harlem police detective, albeit with what appears to be a crime-scene analysing superpower called, um, "Misty Vision".
3. A glimpse of the iconic costume
Nobody is seriously expecting Colter's Cage to suddenly start rocking the yellow disco shirt and tiara from the blaxploitation-influenced 1970s comics – indeed, the modern day version of the character looks more or less exactly like the version we saw in Jessica Jones. However, we're still hoping for some reference to Cage's iconic get-up, even if it's just a throwaway joke - fancy dress party, dream sequence, we're not fussy. Jessica Jones pulled off a similar trick with Trish dusting off a mortified Jessica's Jewel costume, so we have high hopes for something along the same lines.
4. "Sweet Christmas!"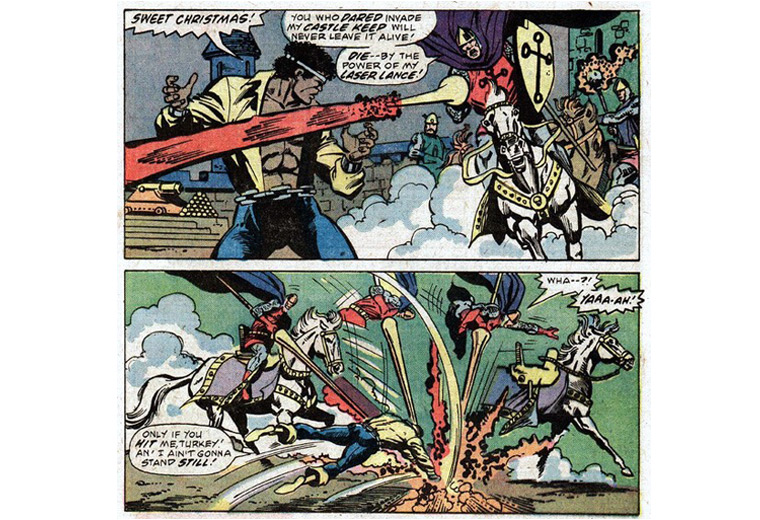 We're fairly certain Cage's catchphrase is likely to crop up on multiple occasions, given that Colter has already referenced it in interviews several times. It was already used to memorable effect in Jessica Jones (in a scene we're not sure we can describe here), so here's hoping the writers have a number of similarly fan-pleasing moments up their sleeves.
5. Guest appearances from other TV shows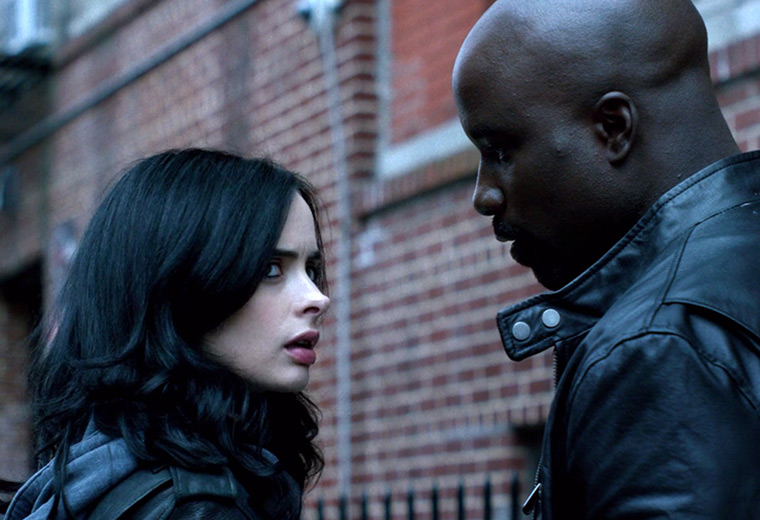 Given that Cage was such an important part of the Jessica Jones series, it would be downright weird if Krysten Ritter didn't reprise her role as Jessica at some point, even if it's only a cameo appearance. We know that Rosario Dawson's Claire Temple will show up, alongside various other familiar faces like mob enforcer Turk Barrett (Rob Morgan), but we're also hoping for some higher profile guest spots, such as Carrie-Ann Moss as lawyer Jeri Hogarth (from Jessica Jones) or maybe even Elden Henson as Franklin "Foggy" Nelson, seeing as the character joined Hogarth's firm in the season 2 finale of Daredevil.
Jessica Jones is available now on Netflix
6. References to blaxploitation movies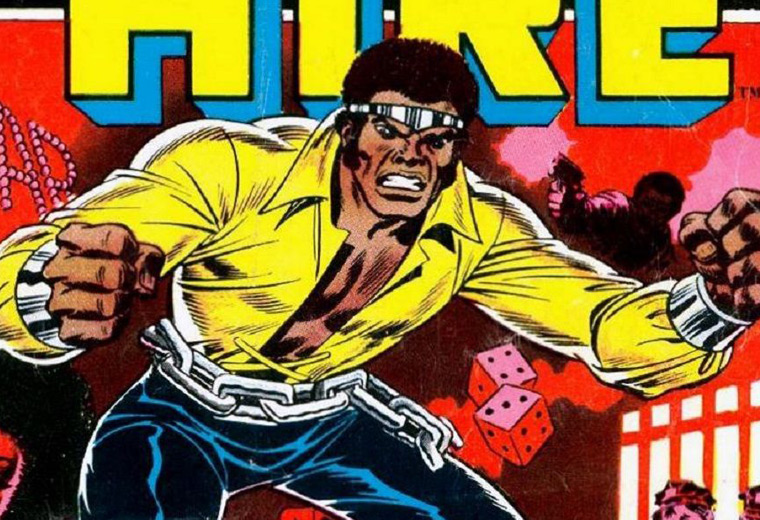 The character of Luke Cage was conceived in response to the growing craze for blaxploitation movies in the 1970s, so it seems only fair for the series to honour those roots in some way, even if the show-runners have explicitly stated that they're not doing a blaxploitation show. We're not asking for much – we'll settle for a kick-ass action sequence set to a classic funk track, or even just a few throwaway name-drops, like naming minor characters after blaxploitation directors or something.
7. An appearance from Iron Fist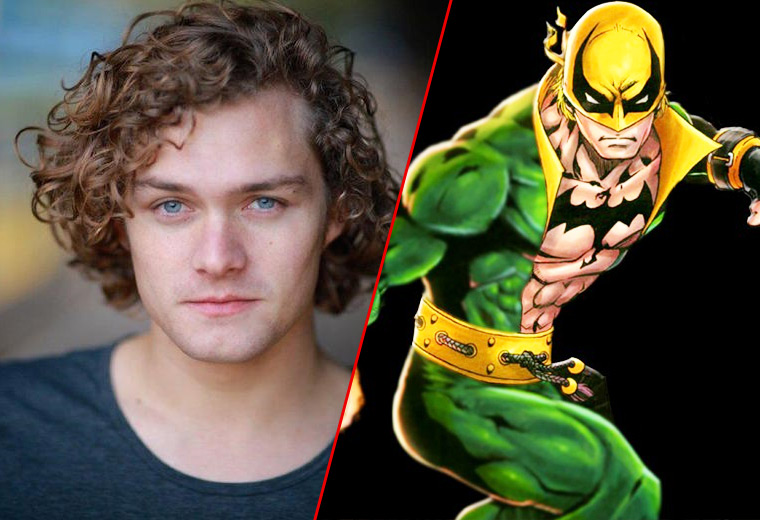 Just as Jessica Jones introduced the character of Luke Cage (entirely fitting, since she's the mother of his child in the comics), we're expecting Luke Cage to introduce the character of crime-fighting martial artist Iron Fist (aka Danny Rand), given that the Iron Fist will be the next series from Netflix. Cage and Rand have a long-standing association in the comics (as Power Man and Iron Fist) and Marvel have already cast Finn Jones as Rand, so it seems highly likely he'll make an appearance at some point, especially as all four series characters are set to join forces in fifth series The Defenders.
8. Some hint of a connection to the Marvel Cinematic Universe (MCU)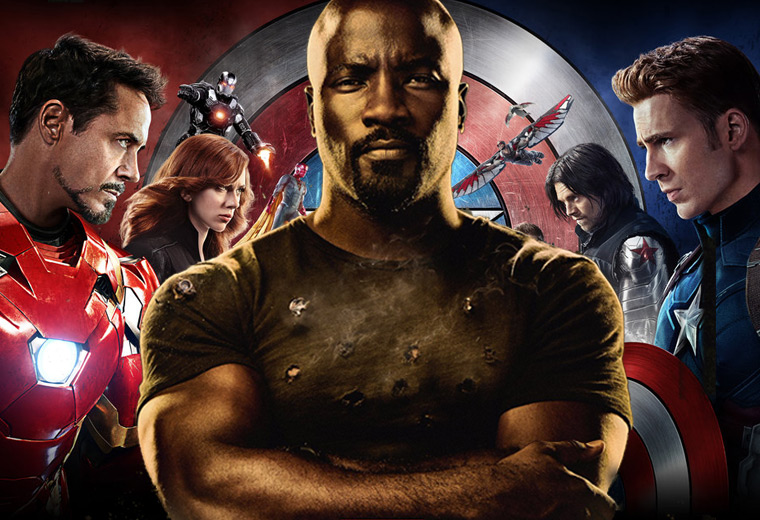 So far, the Netflix shows have been surprisingly reticent when it comes to acknowledging the existence of the MCU (especially compared to ABC's Agents of SHIELD), with veiled references such as Jessica Jones referring to "the flag-waver and the big green guy" or Daredevil's Ben Urich mentioning "the Battle in New York". We're not expecting Black Widow, Iron Man or even Black Panther to show up in Luke Cage, but a stronger sense that everything is taking place in the same universe would be nice, even if it's just a news report about Spider-Man playing in the background of a scene.
9. A kick-ass soundtrack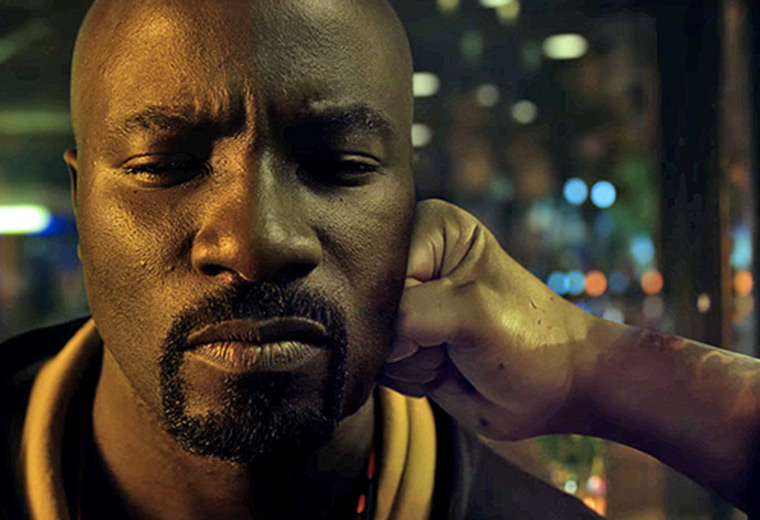 With the announcement that soundtrack duties for the series are being handled by A Tribe Called Quest's Ali Shaheed Muhammad and composer Adrian Younge, hopes are high for a terrific hip-hop soundtrack, appropriate to the show's setting. Early signs are strong, with the trailers using some great tunes, plus confirmation from show-runner Cheo Hodari Coker that a pivotal scene in an early episode will be set to a Wu-Tang Clan song. As long as there's room for a bit of funk in there too, we'll be happy.
Luke Cage arrives on Netflix on Friday 30th September