Crow's temper and no nonsense attitude and Gosling's irritatingly method acting may have become infamous in the blogosphere, but signs of their comedy prowess have always been there. To start with, Crow's twitter account is a goldmine of random and unexpected playfulness, a word we never thought we would use in the same sentence as this rugged icon's name:
Gentlemen can enjoy the finer things in life, like tea: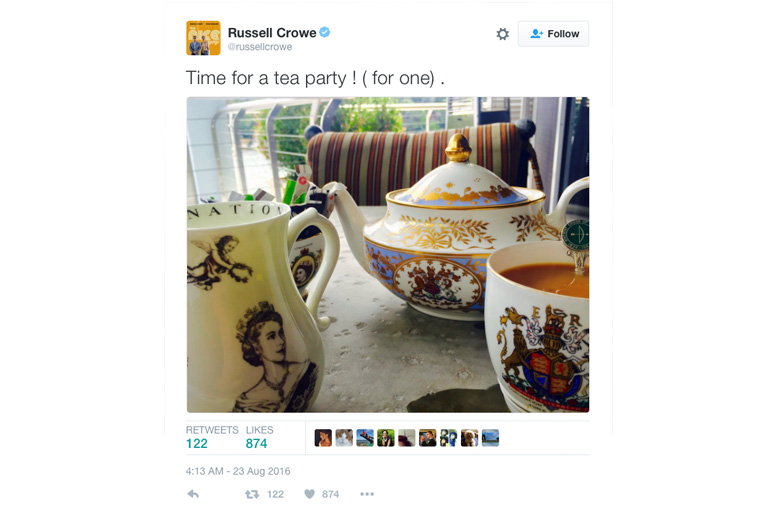 And gentlemen can express their appreciation of even more obscure things: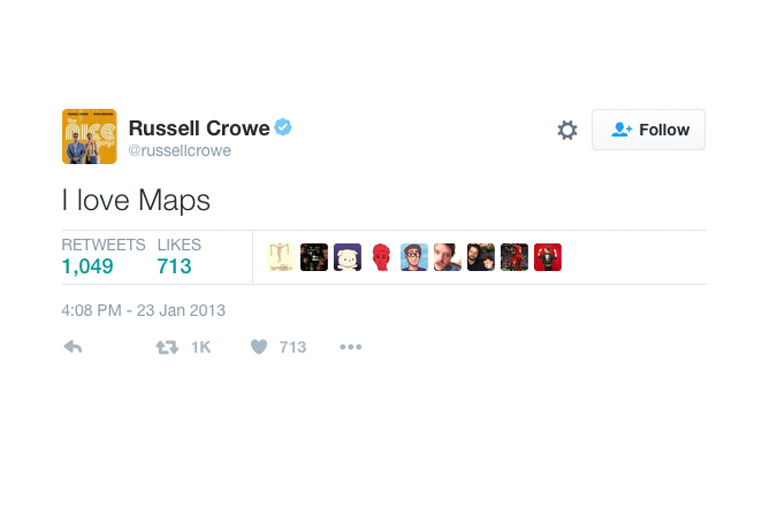 Also, he is known to re-tweet cringe-worthy posts by his fans: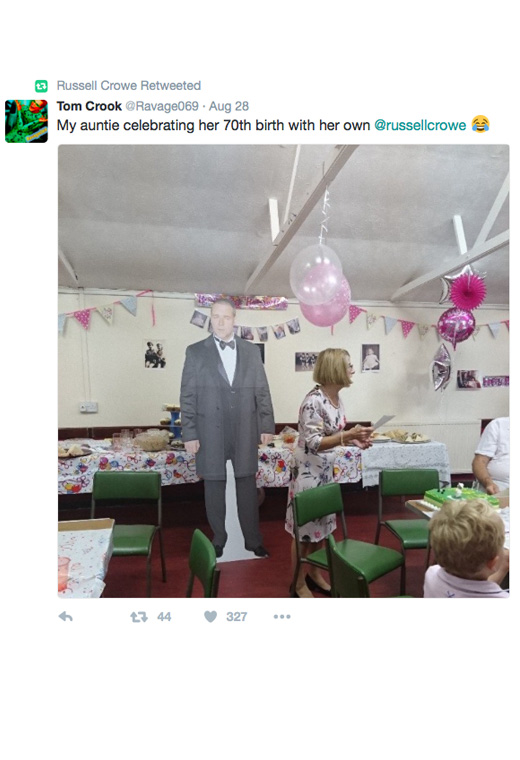 And he values the lengths his fans will go to to enjoy his work: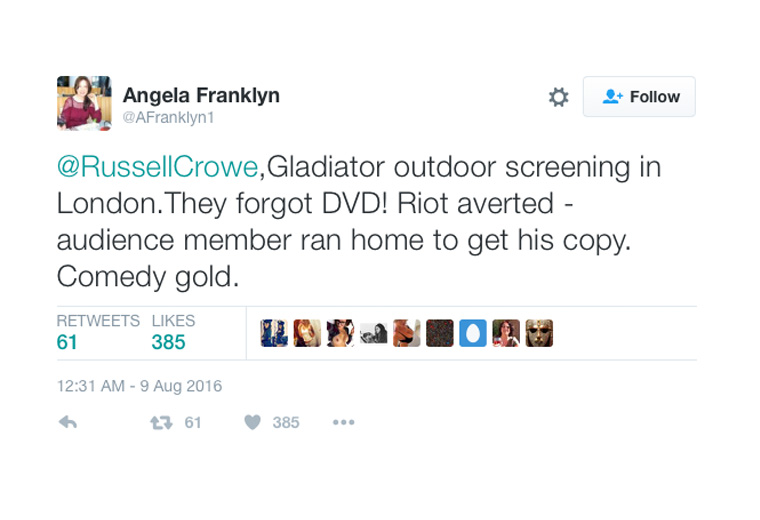 Gosling on the other hand, has had to endure the "Hey Girl" memes, so we know he can take a joke:
But combining these two heavyweights in a comedy was a stroke of casting genius, as their chemistry proves. Here are some of our favourite on-screen and off-screen moments of this new comedy power couple #Crowsling:
1. Their cinematic meet-cute:
2. Their palpable tension:
3. They make an effort to show up for each other:
4. But they are not afraid to call each other out on their flaws:
5. Above all they respect each other's boundaries:
6. And when all else fails, they aren't afraid to try couples' therapy:
Watch the hilarious The Nice Guys now on Virgin Movies. To rent, press Home on your Virgin Media remote, then On Demand > Movies.