Tom Cruise as Jack Reacher (Jack Reacher, 2012)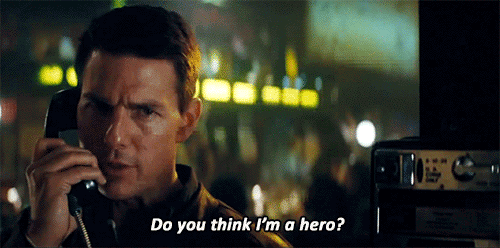 The internet uttered a collective "WTF" when it was announced that the 5' 7" tall actor would play the 6' 5" man-mountain in 2012's Jack Reacher. Given that the character's face, according to his creator Lee Child, "looked like it had been chipped out of rock by a sculptor who had ability but not much time", the eternally pretty Cruise needs more than a little help from the makeup department before we'll believe he's the real deal.
Anthony Perkins as Norman Bates (Psycho, 1960)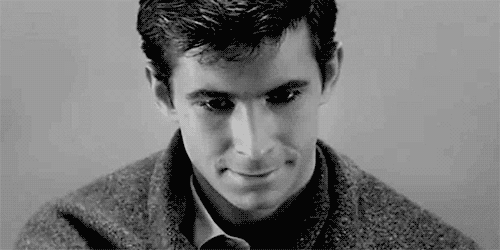 In Robert Bloch's novel Psycho, Norman Bates is a chubby fellow who wears rimless glasses and has thinning, sandy hair. Alfred Hitchcock threw all that out of the window for his film, casting the birdlike Anthony Perkins with his thick black hair and apparently perfect eyesight. Perkins made the role his own though, and it's hard to imagine Norman Bates looking like anyone else.
Watch Psycho now in On Demand > Movies > Sky Cinema
Jennifer Lawrence as Katniss Everdeen, (The Hunger Games, 2012)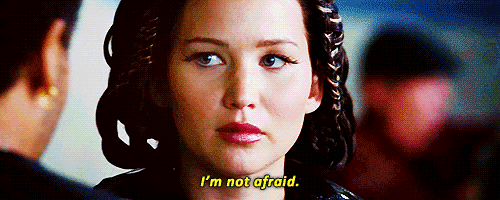 Fans cried "whitewash" when it was announced that the fair-skinned, blonde-haired, blue-eyed Jennifer Lawrence would be playing olive-skinned, dark-haired, grey-eyed heroine Katniss back in 2012. Luckily, all it took was some hair dye and contact lenses for Lawrence to hit the bullseye as the Mockingjay from Suzanne Collins' best-selling books, and the downfall of society into a dystopian nightmare was averted, at least for another year.
Malcolm McDowell as Alex (A Clockwork Orange, 1971)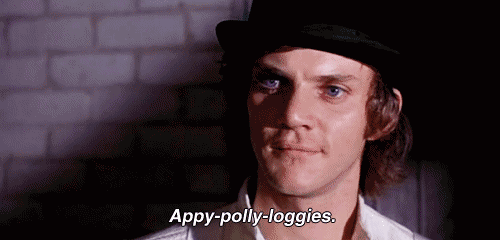 Stanley Kubrick's film of Anthony Burgess' remarkable book A Clockwork Orange introduces us to Alex DeLarge as played by Malcolm McDowell. Alex isn't described in the book so we can let Kubrick off to a point, but Burgess does indicate that he's just fifteen years old at the beginning; twelve years younger than McDowell was at the time of filming.
Roger Moore as James Bond (Live and Let Die, 1973)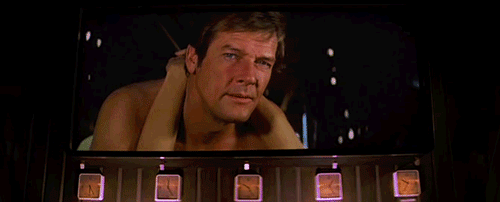 Ian Fleming described his war-worn secret agent as having black hair, a cruel mouth and cold eyes, and it's no secret that there was a fair amount of Fleming's own looks in Bond. Which makes Roger Moore - who played Bond from Live And Let Die to A View To A Kill - with his sandy hair, schoolboy smirk and bright blue eyes, arguably the least Bond-like Bond to grace the screen.
Hugh Jackman as Wolverine (X-Men, 2000)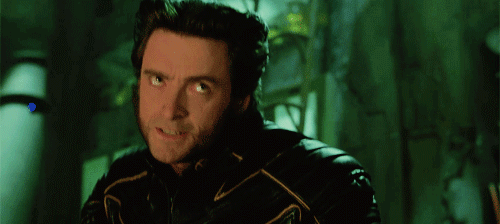 Hugh Jackman's Wolverine in the X-Men films has been such a successful portrayal that subsequent comics even retconned the character to look like the actor. Yet comic book fans were outraged (easily done, in all honesty) when the first film came out: where was the bright yellow spandex and mask? Given how utterly ridiculous that would look we can understand the decision, but Jackman has one Wolvie film left, and anything could happen…
Find the X-Men collection in On Demand > Movies > Virgin Movies
Daniel Radcliffe as Harry Potter (Harry Potter and the Philosopher's Stone, 2001)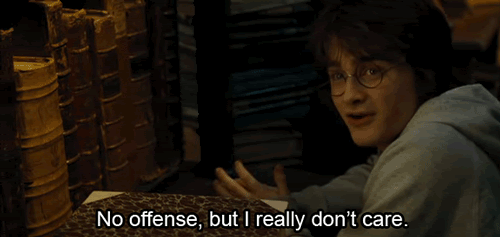 When ickle Daniel Radcliffe was announced as the lead in Harry Potter And The Philosopher's Stone, the world nodded in approval. But there's no pleasing some fans, and when it transpired that Radcliffe wouldn't be wearing contact lenses to make his blue eyes green like the literary Harry's, you could almost hear a million wands being snapped in protest. Weirdly, it didn't seem to affect the films too badly.
Find the Harry Potter collection in On Demand > Movies > Virgin Movies
Robert Downey Jr as Sherlock Holmes (Sherlock Holmes, 2009)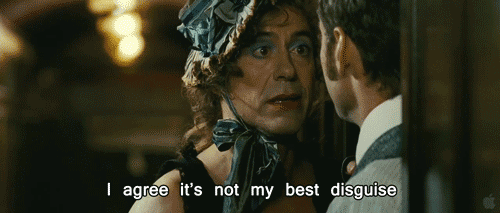 Super-sleuth Sherlock Holmes was, as described by creator Arthur Conan Doyle, over six feet tall and "excessively lean… with a thin, hawk-like nose" - think Peter Cushing, perhaps the screen's closest physical match for Holmes. So Robert Downey Jr, who's only a shade taller than Tom Cruise and wasn't even lean during his drug-addiction days, hardly fits the deerstalker.
Jared Harris as Moriarty (Sherlock Holmes: A Game of Shadows, 2011)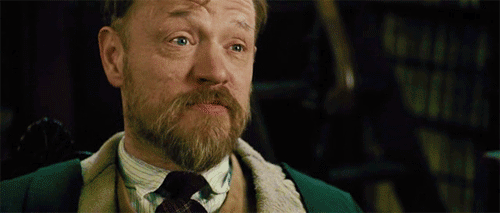 Speaking of Holmes, his nemesis James Moriarty was deliberately intended as a near-reflection of the famous detective: tall, thin, pale and clean-shaven, with "reptilian" looks. So how Jared Harris' Moriarty in Sherlock Holmes: Game Of Shadows - who, of all those characteristics, could only charitably be described as tall - fits that description is a mystery that even Baker Street's finest would struggle to solve.
Tom Hardy as Bane (The Dark Knight Rises, 2012)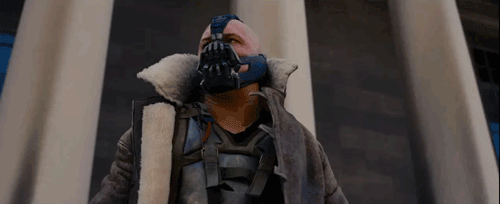 Christopher Nolan's (relatively) down-to-earth Batman trilogy rationalised the Scarecrow, Ra's Al Ghul and the Joker to distance them from their comic-book counterparts, but no Bat-character was as heavily modified as Tom Hardy's Bane in The Dark Knight Rises. Losing the full head-mask and disappointingly replacing the leotard with a heavy sheepskin coat, Hardy's Bane was even less like his origin than wrestler Jeep Swenson's portrayal in Batman & Robin. We know which we'd rather watch again, though.
Tom Cruise as Lestat (Interview with the Vampire, 1994)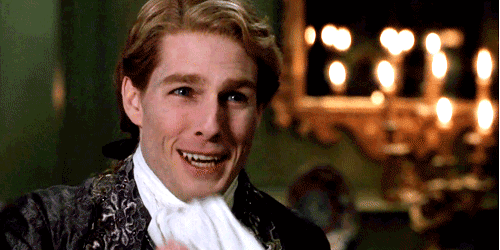 Poor Tom has a bit of a bad run when it comes to literary adaptations. Least-impressed with Cruise's casting as the sexy 6-foot blond vampire was author Anne Rice herself, who said at the time, "Tom Cruise is no more my Vampire Lestat than Edward G Robinson is Rhett Butler". After the film's release (and immense success), the writer did an about-turn saying, "From the moment he appeared Tom was Lestat for me…The sheer beauty of Tom was dazzling".