1. Alice Through the Looking Glass (2016)
Let's start with Alice herself. When she finds her friend the Mad Hatter distraught and on the verge of fading away, she agrees to look for his family, though everyone knows that the Hatters are long dead. But then again, nothing is impossible in Underland. In a complicated series of manoeuvres she manages to nab Time's time machine and discovers, through jumps in years, not only what happened to the Hatters, but also the White and Red Queen. The film grapples with that classic time travel movie question - can you change the past - and hence your present?


2. Back to the Future (1985)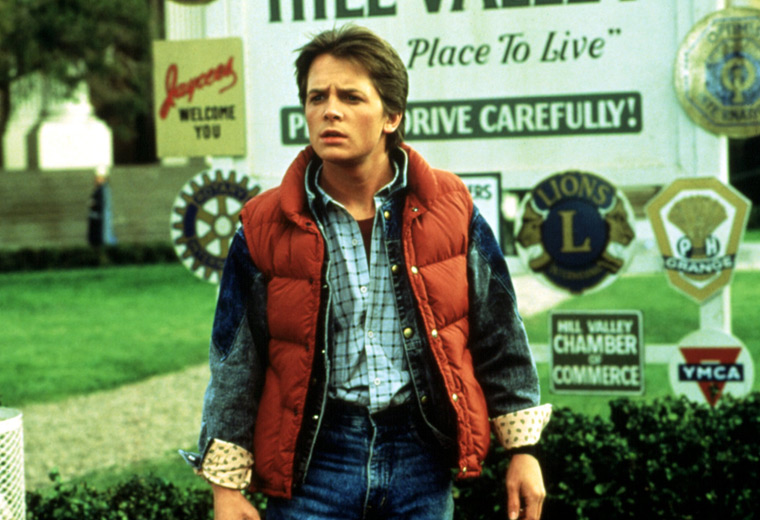 The time travel movie to rule them all, Back to the Future comes down firmly on the 'yes' side of the above-mentioned debate. The whole premise rests on the idea that Marty McFly needs to make sure that his parents do end up falling in love - if he's too late, he'll stop existing. Sadly the plan involves him taking his mother out on a date. Yup, we don't think there's much more twisted than that. Thankfully there's Doc and the awesome 50s vibe, which among other things, make this film a total classic.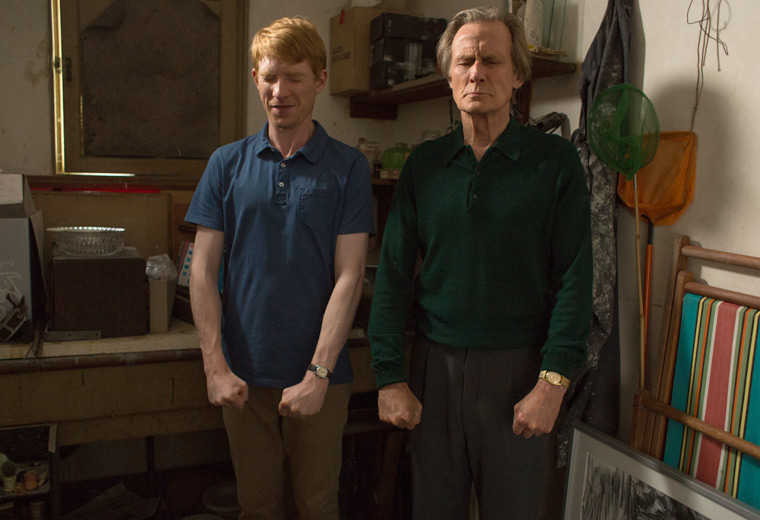 What if time travel was, rather than something requiring a machine, a special power that ran through a family? Tim thinks his beloved Dad has gone totally bonkers when he tells him that they are both able to travel to the past. It involves walking into a dark closet and closing your eyes. Yeah, no one said it had to be classy. But once Tim is convinced of his ability, he decides, like any romantic 20-something, to use it to get the girl. And after many (many) attempts, it all sort of works out. But that's when Tim discovers the limitations of his power. Which, oddly, involves babies. Yup, we couldn't figure that one out either.
4. The Time Machine (1960 & 2002)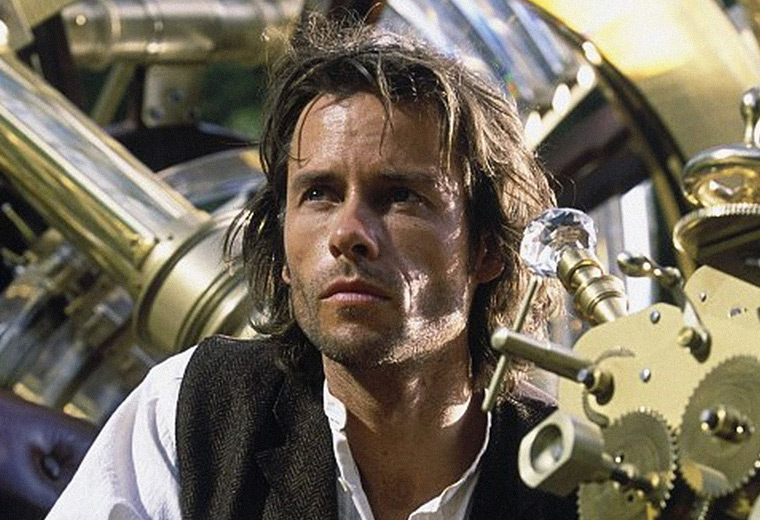 Writer H.G. Wells pretty much started this whole time travel business. His novella The Time Machine has inspired countless adaptations, including these two, which we think are the coolest. The story follows a Victorian scientist, who, thanks to the machine he has created, travels to 802,701 AD. There, he discovers that humans have split into groups - a gentle, clueless tribe called the Eloi, and the Morlocks, who feed on the former. The more recent version has some bonus time paradoxes thrown in, and Guy Pearce starring as the lead.
5. Miss Peregrine's Home for Peculiar Children (2016)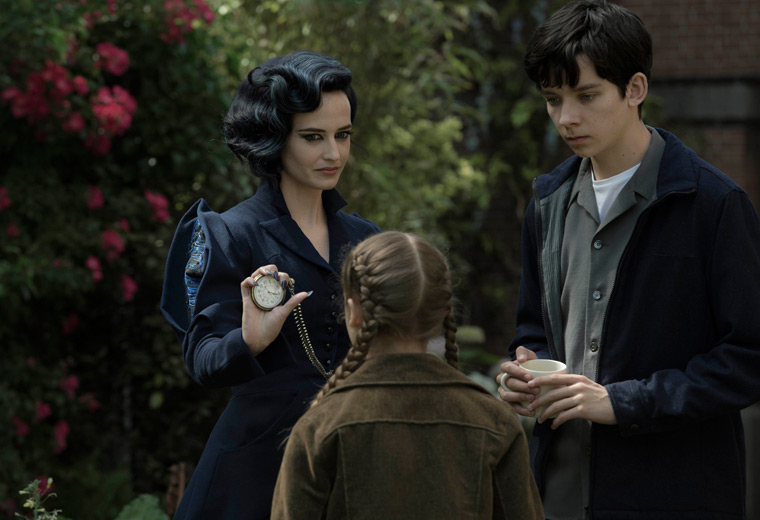 Alongside peculiar children, Tim Burton's new flick has a mind-bending time distortion. Miss Peregrine's Home is not only hidden away on a small Welsh island, but also within time. Every day, its inhabitants relive the same day in midst of WWII. Meanwhile, people from the present can access the loop (that is, return to that day and relive it again and again like the Home) - if they find its entrance. But those who stay too long cannot leave, at the risk of aging and dying almost immediately. Brrr.
6. Live Die Repeat: Edge of Tomorrow (2014)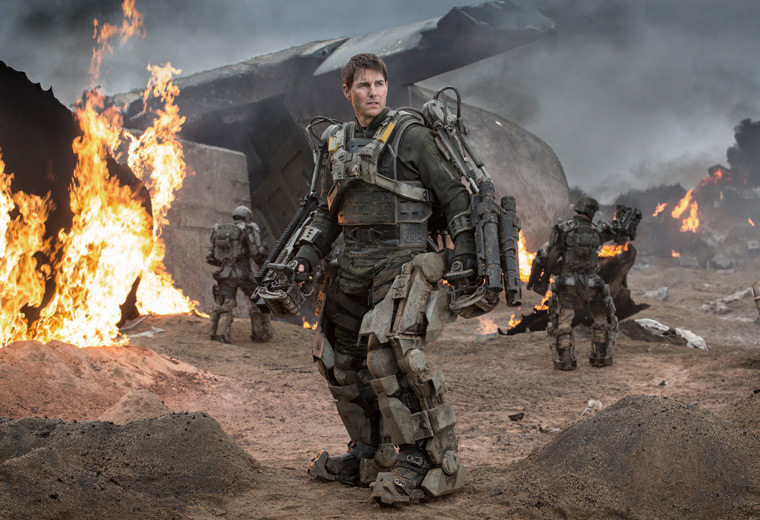 If you've missed this awesome thriller, please get watching now. Tom Cruise plays an army Major fighting off an alien invasion of Continental Europe. He dies in a surprise attack, but unexplainably wakes up the following morning, to start his last day all over again. Why? And can he use the advantage to warn his camp and win the war? It's the cleverness of Groundhog Days plus the action chops of the Terminator, all rolled into one.
Live Die Repeat: Edge of Tomorrow is available now on in Demand > Movies
7. Groundhog Day (1993)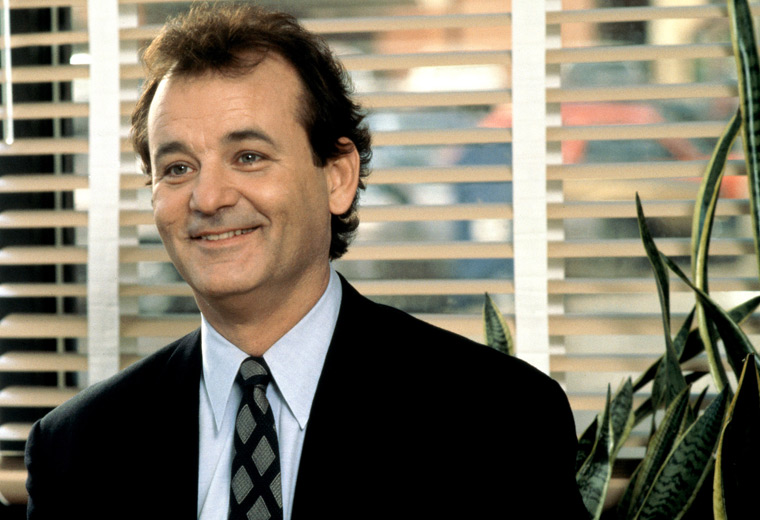 Speaking of Groundhog Day - you didn't think we'd leave it out, did you? The film's time travelling antics have fans theorising no end. Bill Murray plays a meteorologist embittered with life who finds himself trapped in a loop of repeating February 2nds in small-town Pennsylvania. At first amused, then depressed, he eventually learns to appreciate his life one day at a time. Aside from Murray, who is awesome, and a beautifully written story, you also get to see adorable groundhogs. It's a win-win-win.
8. The Time Traveller's Wife (2009)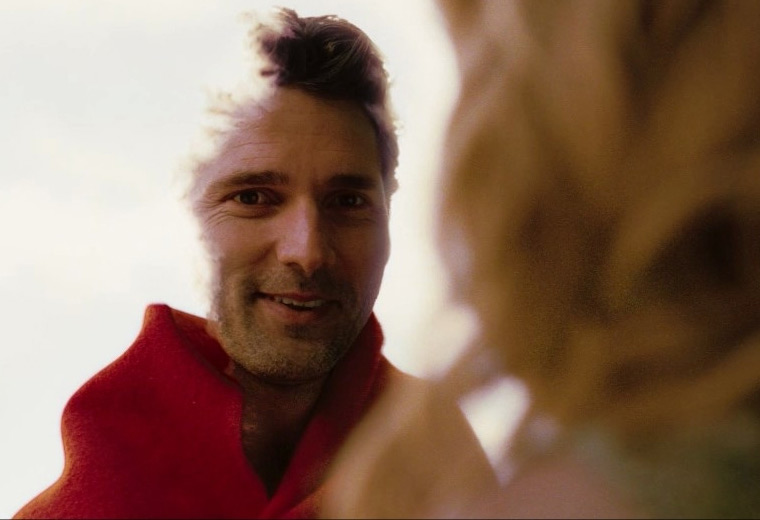 And you thought long-distance relationships were impossible. What happens when you try to date someone across time? Well, as you might expect, things get really, really confusing. Henry, a librarian, falls in love with Clare - and they end up together, although a genetic condition causes him to unwillingly travel back and forth across the years. You'll need to watch this one with a box of tissues (and possibly, pen and paper to figure out its timeline).
9. Looper (2012)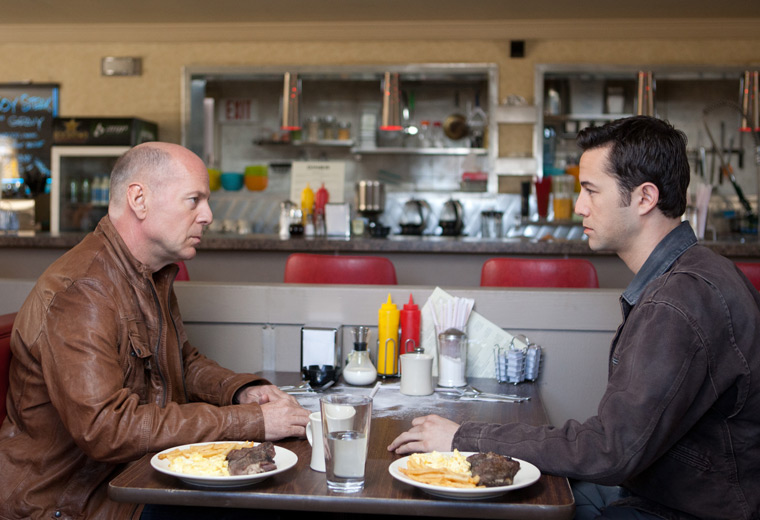 We love this take on time travel, because despite all of its perplexing twists, it's a sort of realistic portrayal of what might happen if the feat was possible - and illegal. In Looper, gangsters send hired assassins to the future to murder their victims (it's easier that way). However, sometimes the assassins are sent to kill their older selves - in a manoeuvre called 'closing the loop'. This is what happens to Joe, who thankfully realises what's going on before it's too late. Think bro sci-fi movie where the pair are the same person at different ages.

Looper is available now on Netflix
10. X-Men: Days of Future Past (2014)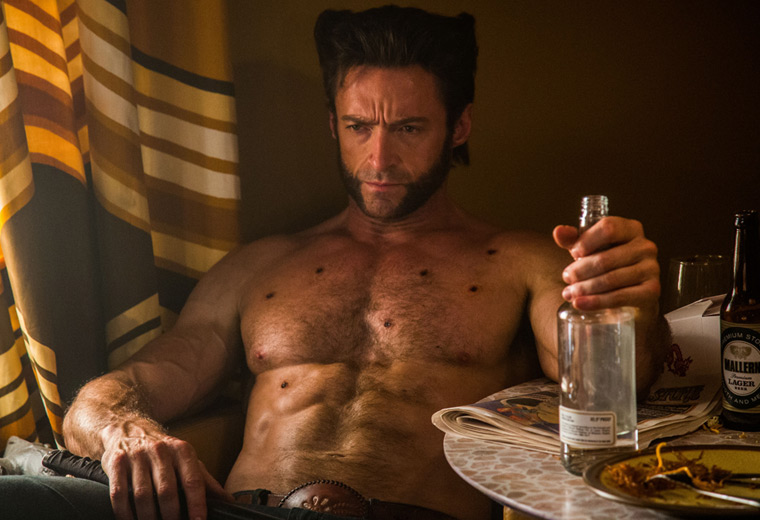 The Hollywood powers-that-be decided to use the time travel conceit to bring the old generation of X-Men to the new - or wait, is it the other way around? With the apocalypse imminent, the X-Men of the original trilogy send Wolverine to the 1970s to prevent the creation of the machines that end humanity. In-jokes and flare trousers abound. The great thing about it too is that the events create an alternative timeline, allowing the franchise to keep going with an entirely new story.

X-Men: Days of Future Past is available now in On Demand > Movies
11. All of the Terminator franchise (1984-2015)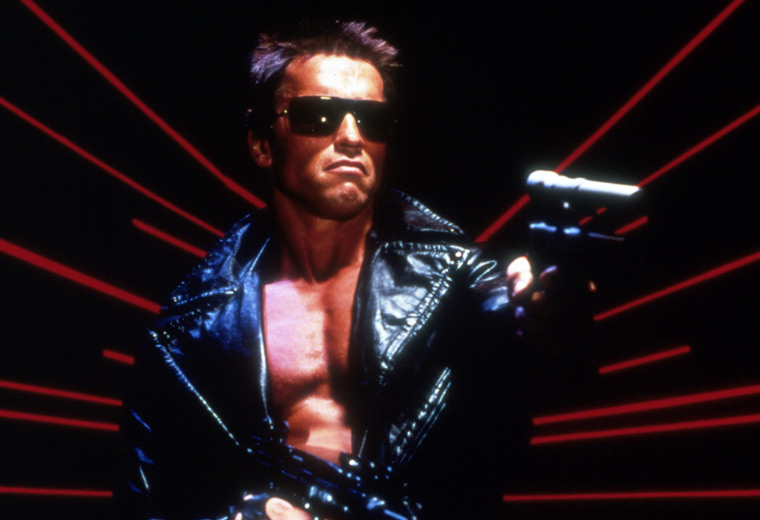 Ok, so we know what you were thinking: X-Men: Days of the Future Past might have nabbed its premise from The Terminator. Both see characters travel into the past because the robots have taken over. James Cameron's first two instalments forever raised the bar for film franchises, and for that we are eternally grateful. Though for optimal time travel twist experience, we suggest the series' latest episode, Genisys.