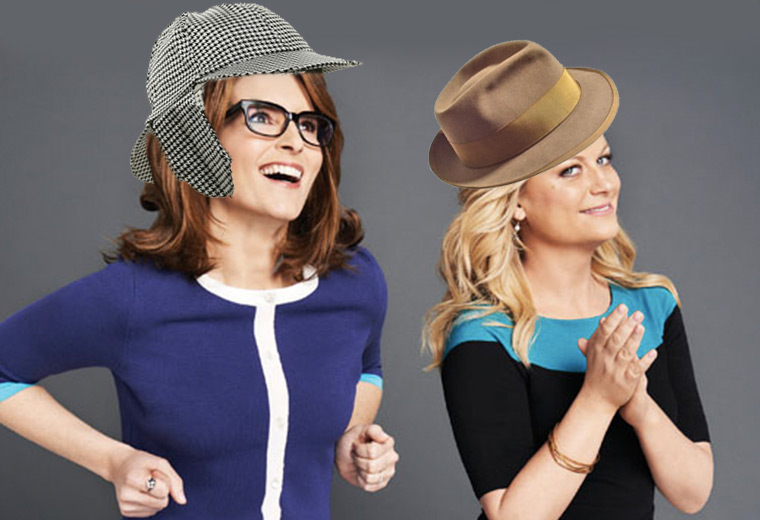 Fey and Poehler star as a pair of down-on-their-luck private detectives investigating the murder of their former high-school nemesis, which requires them to track down and question all their former classmates. Things get complicated when evidence seems to point to one of them as being the murderer, with each one getting more and more suspicious of the other.
2. Prison Movie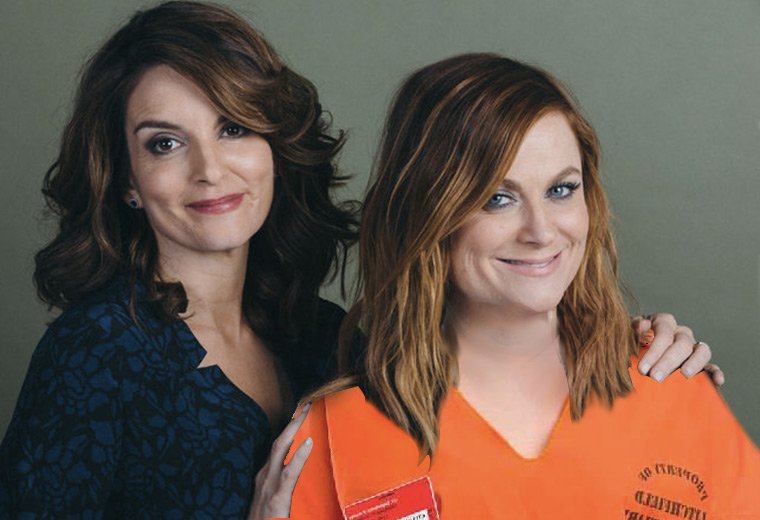 In a possible sequel to the above, Fey and Poehler play a pair of prison inmates, convicted of crimes they didn't commit. After staging a daring prison break, the duo are forced to go on the run, while attempting to clear their names. Think Orange Is The New Black meets Prison Break, with a bit of The Fugitive thrown in. Highlights include a prison yard dance routine and a sequence where they have to drag up to avoid the police.
3. Courtroom Drama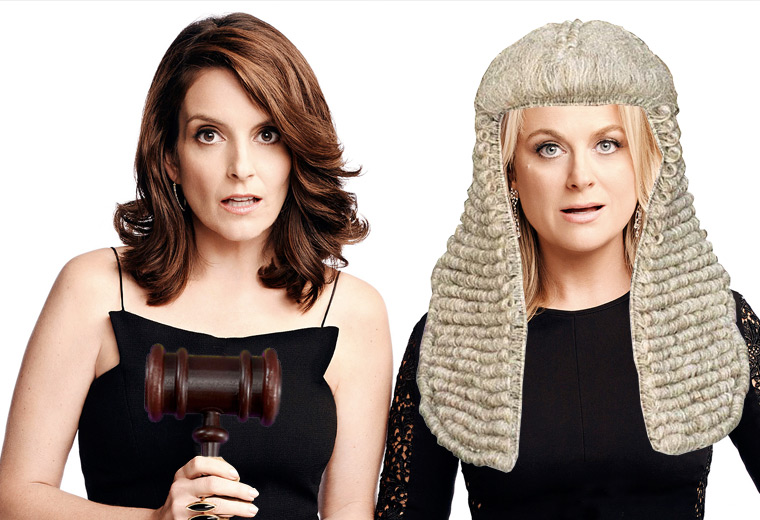 Fey and Poehler play a pair of lawyers whose friendship comes under strain when they're forced to represent opposing sides in a multimillion dollar celebrity divorce case. Basically, it's Kramer vs Kramer with laughs. Note to producers: dream casting for the celebrities is obviously Brad and Angelina, but they'll probably say no. We'll settle for Bill Hader and Kristin Wiig.
4. Space Movie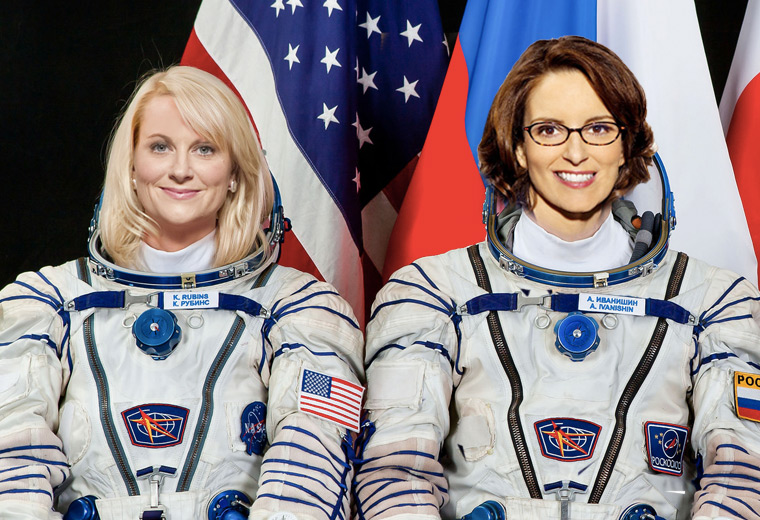 Provisionally titled The Wrong Stuff, this stars Fey and Poehler as a pair of astronauts who find themselves stranded in space with only the ship's computer (Kristin Wiig) and a sentient robot (Bill Hader) for company. Hang on, that's Red Dwarf, isn't it? Are the reboot rights available? No? Well, let's do it anyway – hopefully no one will notice.
5. Vampire Movie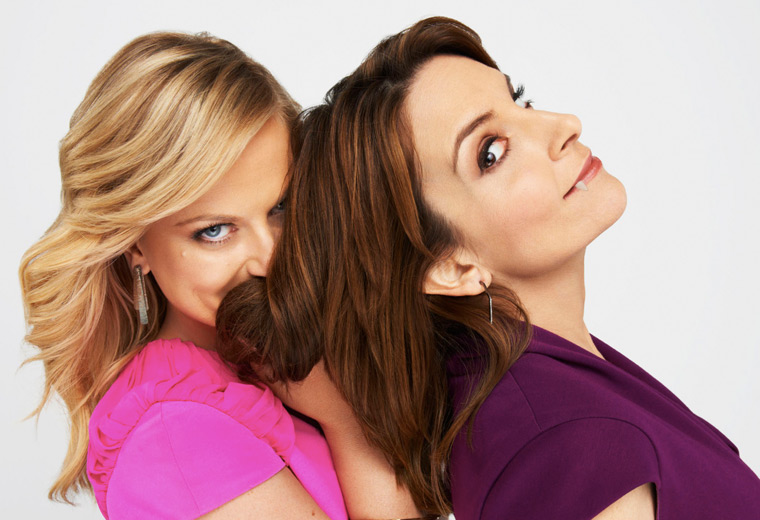 Think Buffy the Vampire Slayer, twenty years later. Fey and Poehler play a pair of vampire hunters tracking a centuries-old coven of vampires (lead by Bill Hader) in modern-day New York. The twist is that, unbeknownst to Poehler, Fey's character gets turned into a vampire halfway through and is torn between trying to hide the truth from her friend (avoiding sunlight and the like) and trying to bite her neck whenever she's close enough.
6. Hollywood Satire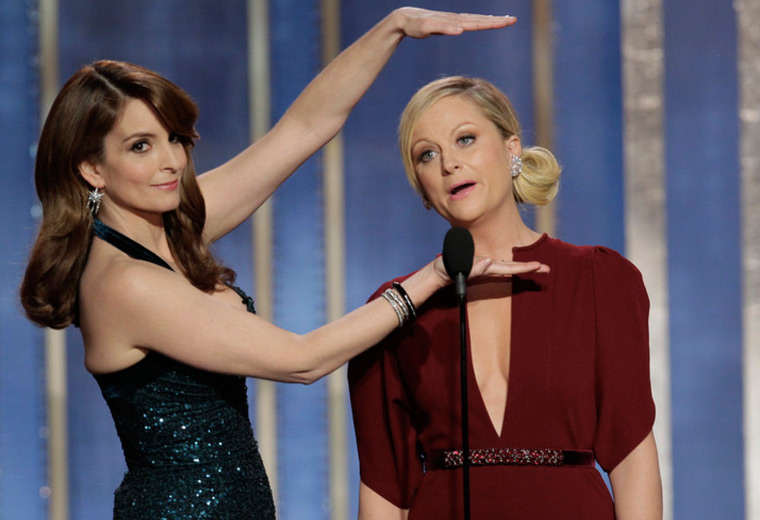 Fey and Poehler play rival Oscar-nominated actresses who keep trying to sabotage each other during awards season. By an odd coincidence, both actresses are shooting the same superhero vs superhero movie when the nominations are announced, so there's plenty of spandex-clad squabbling between takes. In a suitably meta touch, Kristen Stewart and Elle Fanning play caricatures of Fey and Poehler in the awards ceremony scenes.
7. Political Comedy / Road Movie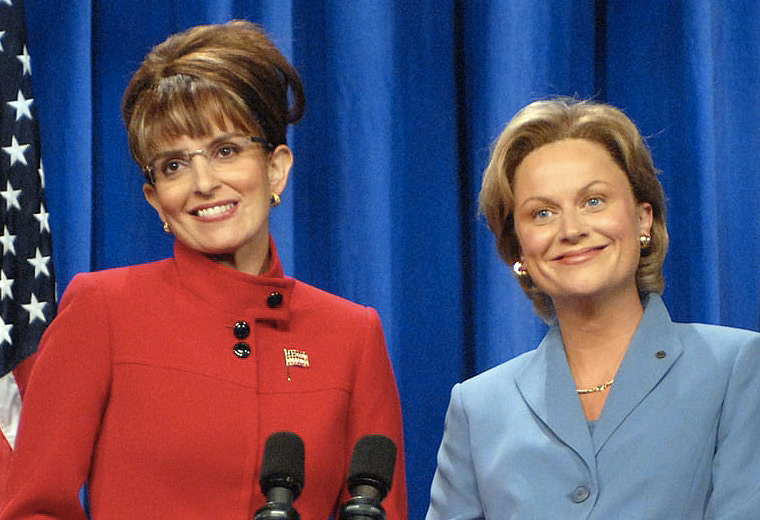 Poehler and Fey were a huge hit with both critics and audiences alike for their remarkable impressions of, respectively, Hillary Clinton and Sarah Palin on Saturday Night Live. Having them reprise those real-life characters for a feature length film seems like a no-brainer, so how about a Planes, Trains and Automobiles-style road movie (set during the 2008 election), where Clinton and Palin are forced to travel across the country together after bad weather leaves them stranded at a remote airport after a political conference. If we can shoehorn in a scene where Clinton gets to punch Donald Trump (Alec Baldwin) in the face, so much the better.