What do we think?
Alice Through the Looking Glass is a visually spectacular adventure with bizarre and magical surprises at every turn. It's pure escapism – a feast for the eyes and for the imagination.
The starry cast of Alice in Wonderland are reunited, including Johnny Depp as the Hatter, Helena Bonham Carter as The Red Queen, Anne Hathaway as The White Queen and Mia Wasikowska as Alice. Alongside old friends, Alice encounters a host of new characters during her adventure, including Sacha Baron Cohen on scene-stealing form as Time. The casting for this film is ingenious, Lewis Carroll's wonderful creations are brought to life perfectly by actors at the top of their game.
Director James Bobin does a great job of making the story buoyant and fresh for modern audiences, whilst respectfully honouring Lewis Carroll's vision. The film is packed with humour, madcap antics and unforgettable characters, it's a treat for viewers of all ages and totally transports you to a bonkers, upside down world where nothing is as it seems.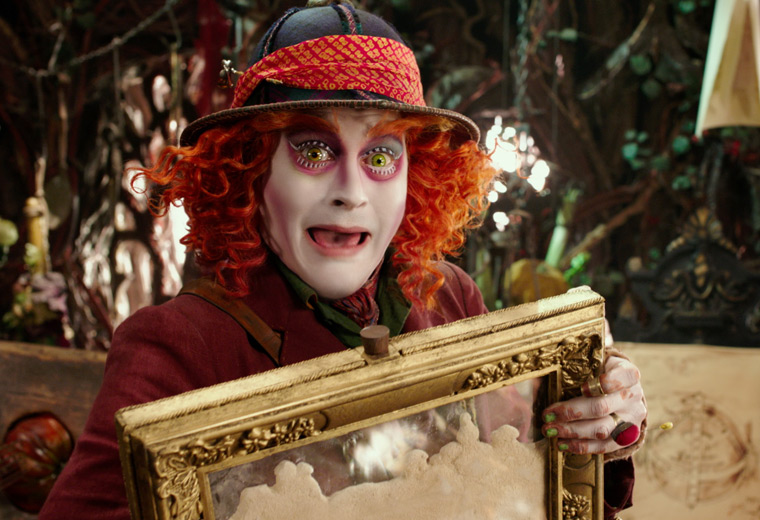 Alice Through The Looking Glass trivia
- Sadly, Alan Rickman passed away a few months before the film was released. He reprises his role as Absolem, a caterpillar in Alice in Wonderland who has transformed into a butterfly in Alice Through the Looking Glass. The film is dedicated to his memory.
- Tim Burton produced this film, making it his ninth collaboration with Johnny Depp.
- Rhys Ifans plays the Hatter's father, but he is in fact four years younger than Johnny Depp.
- This is the first film Tim Burton and Helena Bonham Carter have worked on together since announcing their breakup.

Watch brand new movies on demand every week with Virgin Movies. To find out the latest releases, press Home on your Virgin TV remote, then On Demand > Movies.
Not a Virgin Media customer? Hit the button below to find out more: