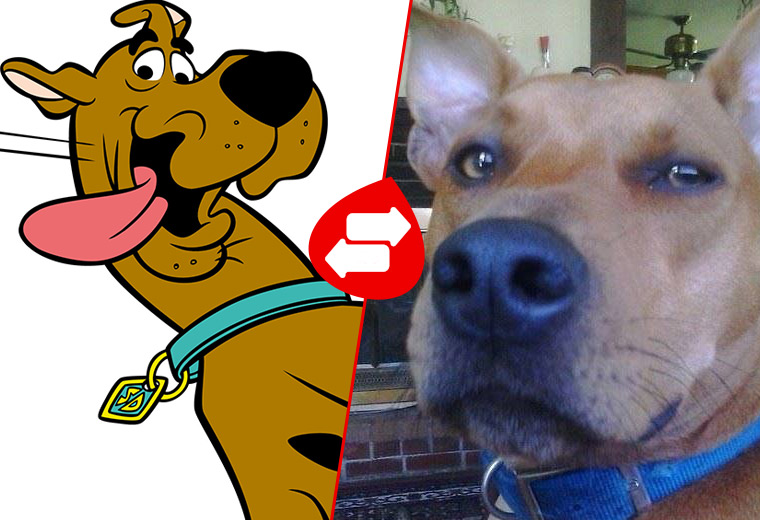 Scooby-Dooby-Doo, where are you? ERMAHGERD HERE HE IS.
Trust Reddit to not only find a scarily realistic Scooby-Doo lookalike (replete with blue collar), but to spark a comment thread that also finds a twin for Scooby's diminutive cousin Scrappy-Doo.
Scooby-Doo is famous enough to have sparked all manner of cosplay odes, and so it's no surprise to find that some fans have embraced the real world possibilities, with photographer Jeff Zoet staging entire shoots including this spectacularly familiar, eminently huggable doppleganger.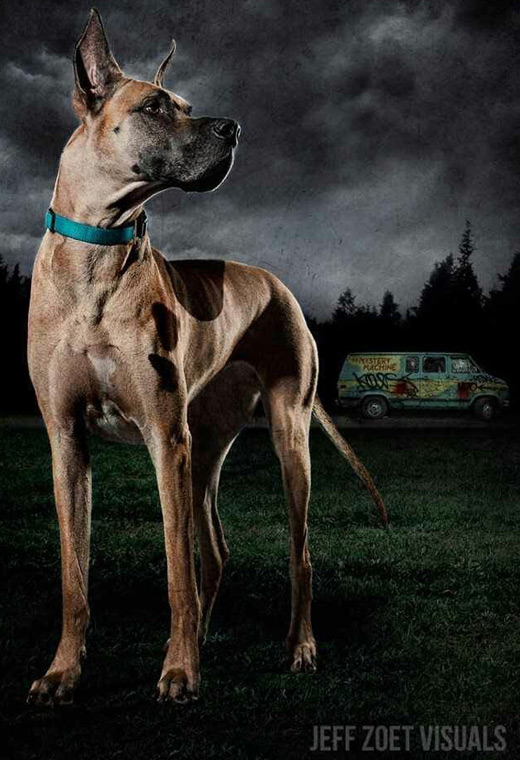 For more realistic amazingness, check out his full set of 'Scooby Doo vs the Zombie Apocalypse' pics.
Snoopy (Beagle)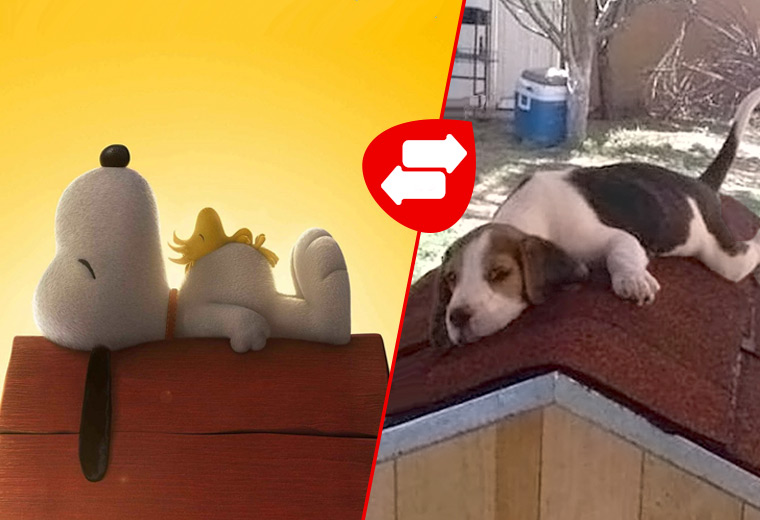 Snoopy's iconic for many reasons - but while his smarts, faithfulness and comedic yelp are all worthy touch points, it's his dozy kennel-nap that many will recognise.
It's a pose easily replicated by deflated, knackered pooches. Cue this adorable beagle pup, who nailed the pose first time.
Bolt (American White Shepherd)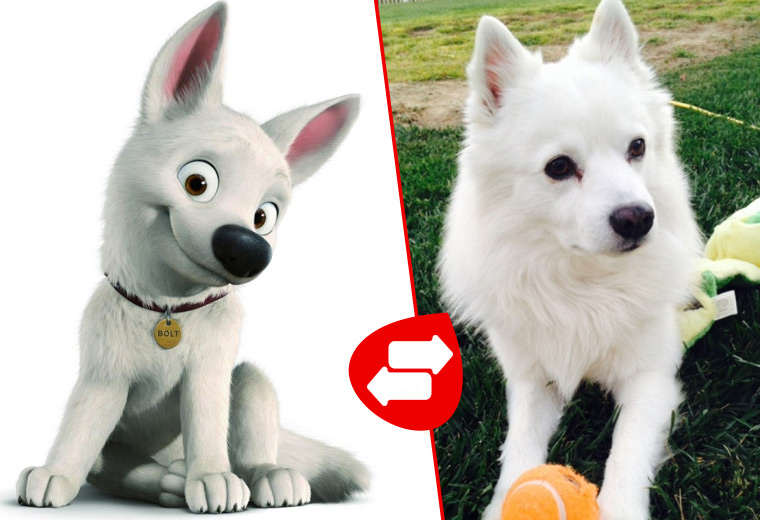 Unless your dog's name is Fenton, it's unlikely you could ever find a dog as fast as Bolt, Walt Disney Animation's super-speedy scrapper. But speed means nothing when you compensate with PHENOMENAL ADORABLENESS.
While Bolt was a fictional amalgamation of different breeds, this cute contender is pretty damn close. Snow white coat? Check. Pointy ears? Check. Big ol' moon eyes? Check check check.
Mr. Peabody (Beagle)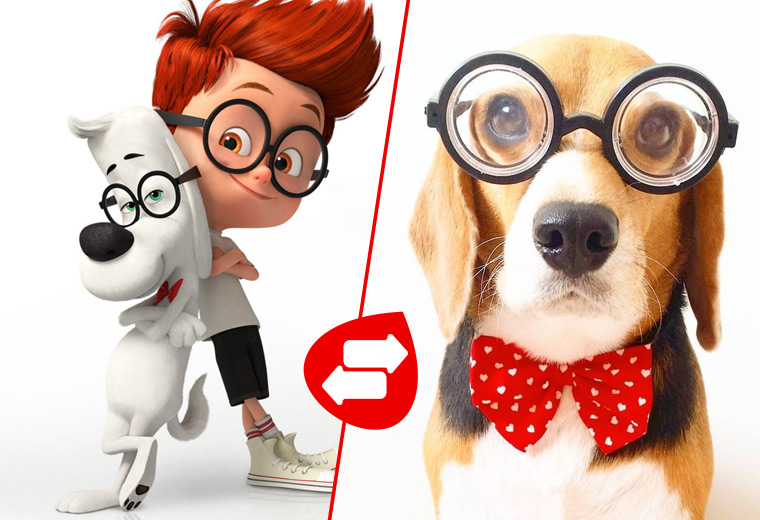 Dogs, much as we love 'em, aren't generally renowned for their smarts (hey, it's why they're anywhere near as loveable as they are). But Mr. Peabody more than lives up to his title as the 'smartest being in the world'.
Thankfully, it's an intellectually superior look you can pull off pretty easily. Simply add glasses and voila. While we couldn't find a beagle wearing Peabody's particular style of glasses, we're happy to report we did find a close cousin rocking equally, if not more, as adorable frames.
Brian Griffin (Labrador Retriever)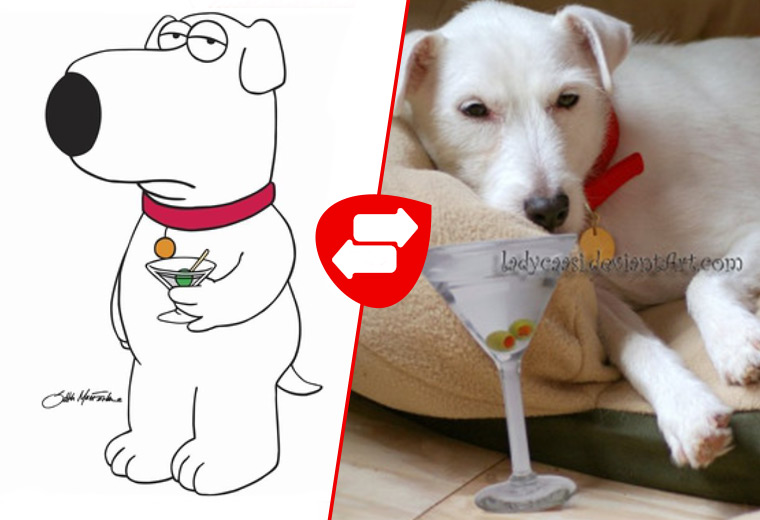 While we love Family Guy's Brian Griffin, and we don't doubt he'd make a great friend, we have reservations about his skills as a family pet.
For one thing, there's the drink problem - that said, his real world counterpart certainly looks pretty adorable…. (No dogs were inebriated in the making of this photo)
Clifford the Big Red Dog (Labrador Retriever/Vizsla Cross)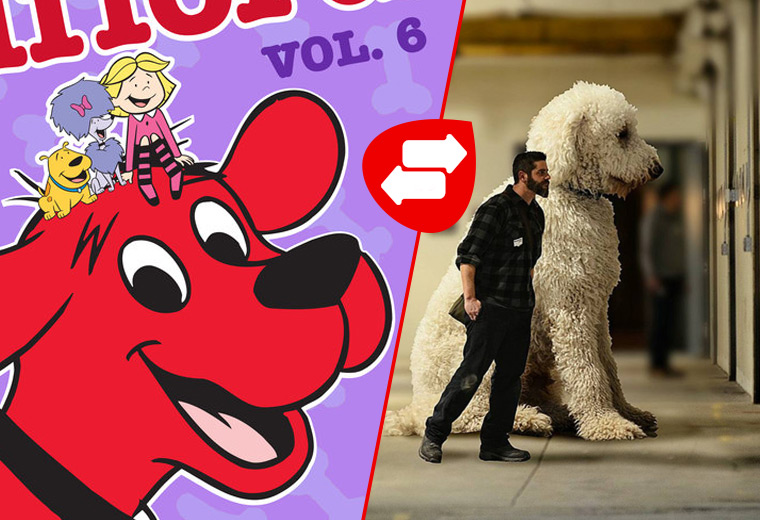 Thankfully no matter how hard we looked, we couldn't find anyone who had actually dyed their dog a vibrant shade of burgundy. Which means we have to settle for the next best thing.
Photoshop wizard Christopher Cline created a series of pictures in which he and his doggo buddy Juji frolic in all manner of beautiful wilderness scenes. The big twist? His pet has been graphically enlarged to the size of a hippo, realising all the dreams we ever had in which we got to ride our childhood best friend into all kinds of imaginary battles.