Lots and lots of TV show premises are completely, delectably outlandish. "This would never happen in real life!" we think sitting in the comfort of our own homes, happy in the reassurance that all the crazy stuff happening on the screen is all made up. Or is it? Sometimes facts do end up being much stranger than fiction, and we thought we'd find out which shows you'd never expect to be true are actually based on real life.
Orange Is The New Black

The story of Orange Is The New Black is both beautifully mad and utterly compelling. But did you know that Piper Chapman actually exists? Piper Kerman, as her name is in real life, did date a drug dealer and laundered money for her while they were together. Years later, she was indicted and sentenced to 13 months in prison, which she served in 2004. She now speaks regularly on behalf of women in corrections and about her experience in prison (and is actually married to a Larry).
Orange is The New Black returns with a new season from Friday 9th June. Watch all seasons 1-5 on Netflix
The Enfield Haunting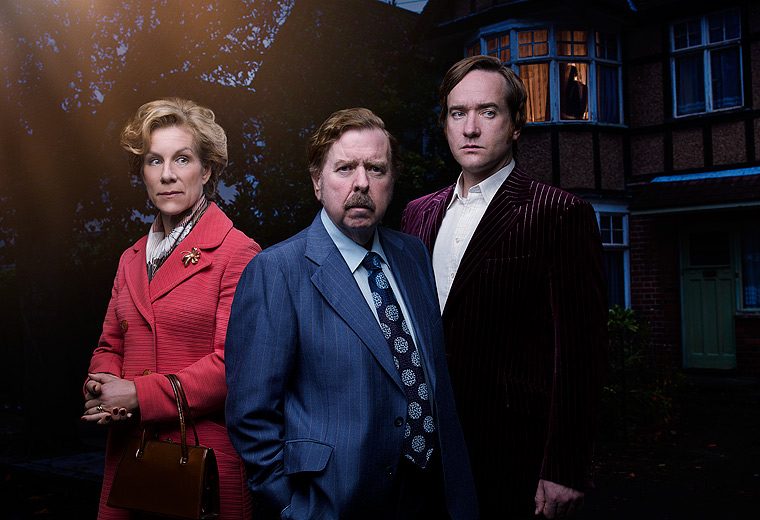 In this show, two paranormal researchers investigate the case of a haunted council house in Enfield, London in 1977 and things get rather creepy. The Enfield Haunting is actually closely based on the true story of the Enfield Poltergeist, a paranormal force that was said to haunt a house in London from 1977 to 1979. Various witnesses at the time claimed seeing furniture move by itself, as well as hearing unexplainable loud noises and demonic voices. Scary stuff.
Find The Enfield Haunting in On Demand > Box Sets > Channels > Sky Living
American Horror Story
Anthology series American Horror Story prides itself in including real life elements in each of its seasons' plots. And so, its latest instalment (season 6) titled Roanoke is in part inspired by the story of the Lost Colony of Roanoke , a 16th-century settlement in North Carolina that completely and unexplainably vanished. What's more, two characters in the season also refer to real-life individuals: Miranda and Bridget Jane represent two infamous nurses who murdered elderly people under their care in the 1980s. Brrr.
American Horror Story season 1 is available to watch now on Netflix
Call The Midwife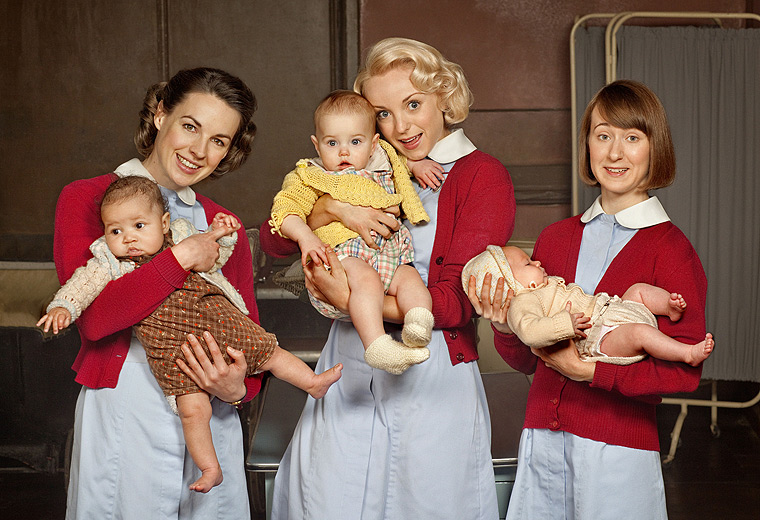 Call the Midwife both breaks and warms our hearts without apology season after season, and we love this melodramatic show to bits. The series is actually based on the memoirs and experiences of Jennifer Worth, who worked as a midwife in the community of St John the Divine in Poplar, London. Worth started writing the book after she read in an opinion piece bemoaning that there were not enough memoirs of the midwife profession available.
Call The Midwife series 1 and 2 are available to watch now on Netflix
Scrubs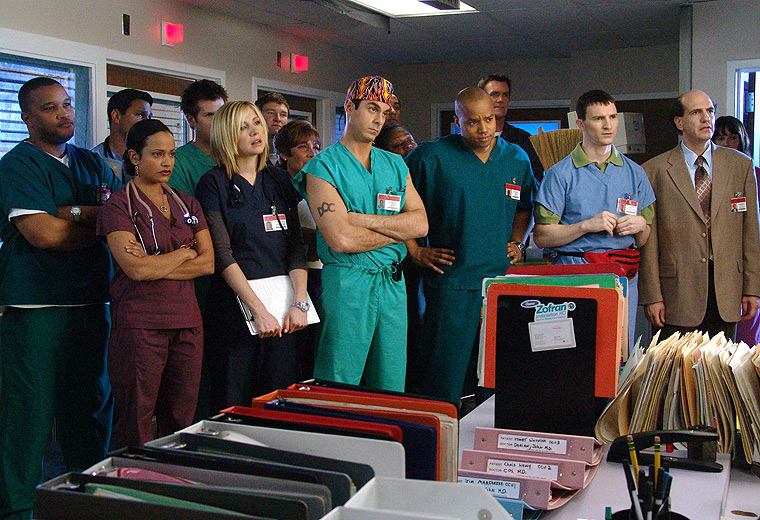 Medical sitcom Scrubs is hilarious, ridiculous and totally absurd. It is also a show that is often sited by junior doctors as most accurately portraying their experience.. Perhaps that's not so surprising when you take into account that one of the characters of the show was based on creator Bill Lawrence's best friend at college, a medical student whose name was actually J.D.
Scandal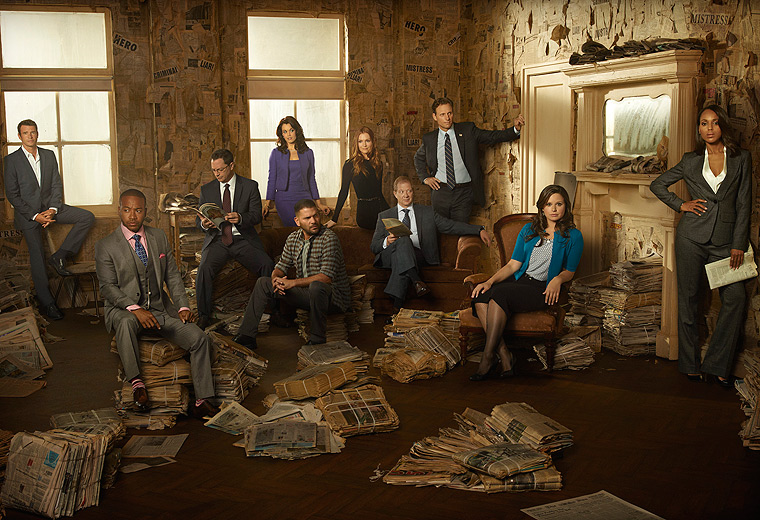 We know, we know: Olivia Pope is just the coolest. We could watch her sort out people's lives all day long, and hey, we do. But the awesome legend that is Ms Pope is in fact based on a real person. Judy Smith, a.k.a. real life Olivia, worked as a press aide to George Bush senior and then went on to found her own crisis management firm. She is now a consultant for Scandal, and for a while wrote a blog to accompany each of the show's episodes, titled "What would Judy do?".
Catch up on the latest episodes of Scandal. Find it in Catch Up > Channels > Sky Living
Bones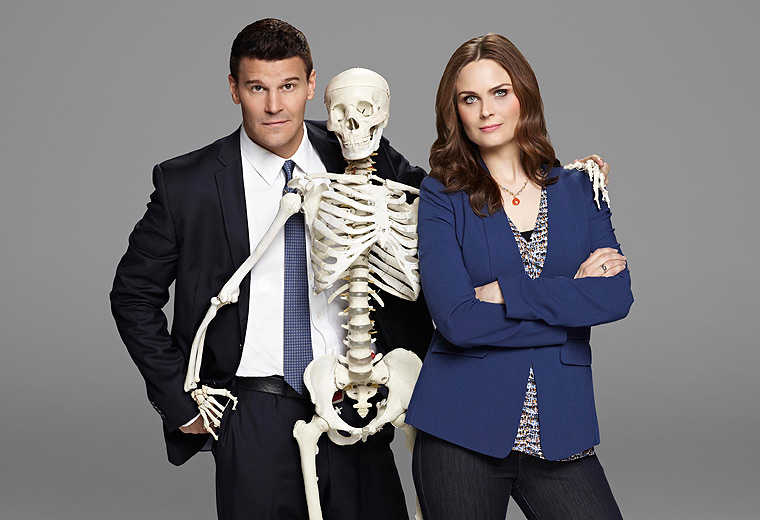 Who knew that forensics anthropology was a thing? Not us - that is, until we started watching Bones. The discipline isn't just a fanciful invention of television executives. It actually exists, and there is indeed a partnership between the FBI and the Smithsonian (the latter called the "Jeffersonian" in the show). The character of Bones is inspired from the life of Kathy Reichs – who is a forensics anthropologist herself – and her series of novels about her profession.
Code Black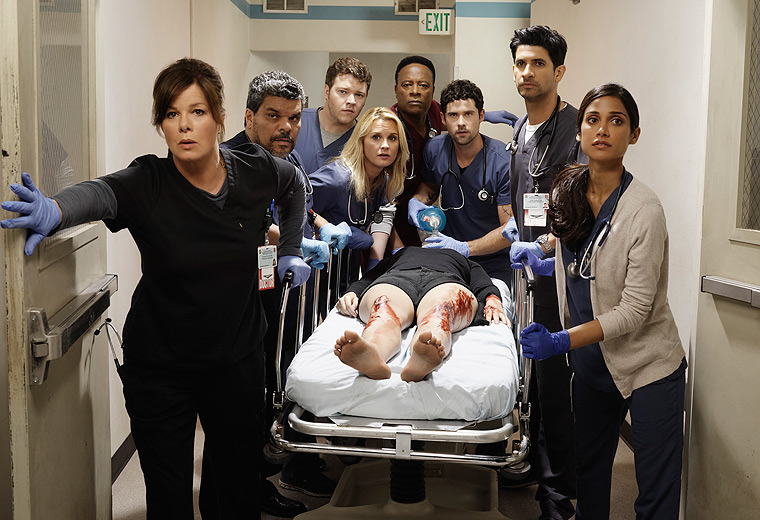 Medical TV show Code Black is set in the fictional Angels Memorial Hospital, which is meant to have one of the busiest Emergency Rooms in the US. The term Code Black refers to a situation in which the ER service is understaffed and overcrowded, thus resulting in insufficient resources to care properly for all patients. And, scarily enough, it's all true (sort of). The show is based on a documentary shot by Dr Ryan McGarry, who while working at Los Angeles General Hospital as a trainee doctor was shocked by how manic the ER could get.
Medium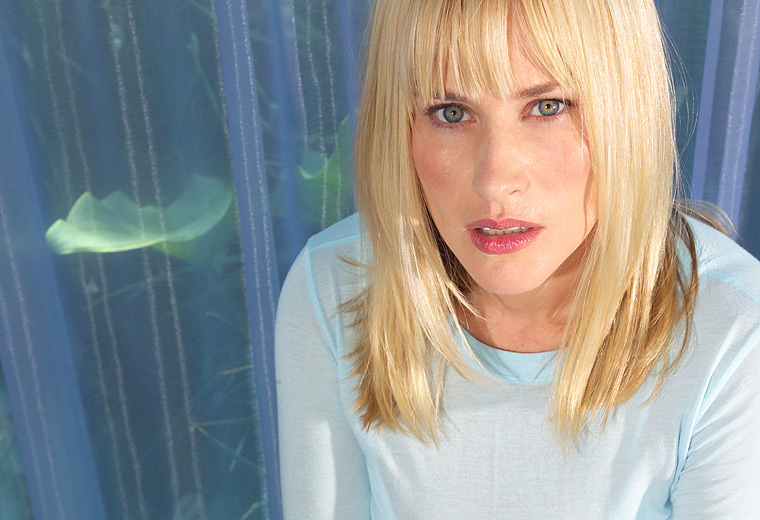 We always thought that the premise for Medium was rather kooky, in a good way. Its main character, Allison Dubois is a psychic who uses her visions in order to assist the police in their investigations. She struggles to prove herself as the real deal to her sceptical colleagues all the while working hard to interpret her visions, which at times happen to be rather cryptic. Allison Dubois actually exists and has consulted US law enforcement on the basis of her claim to psychic abilities.
Fargo (except not really)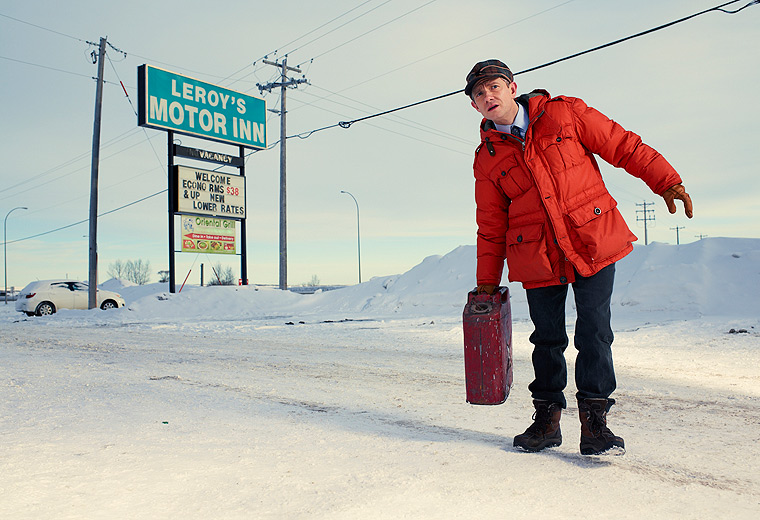 While lots and lots of shows appear to be too wacky to be based on anything true yet are, many others fib about being true to life when they're not. Don't be fooled by Fargo's numerous assertions that the events and people it portrayed are actually all real: they aren't (and to be honest, we're kinda glad, because while its storylines are darkly funny, they also at times get a little grim). The Coen Brothers, who directed the original Fargo movie (on which the show is based) made the same claim, which was also totally untrue. The idea behind the statement was just to set a particular tone for the story.
Catch up on brand new episodes of Fargo season 3. Find it in Catch Up > Channels > all 4. Fargo seasons 1 and 2 are available to watch now on Netflix