Live football round-up
From Saturday, 12.30pm, Sky Sports 1 (CH 511) and Sky Sports 1 HD (CH 501). Highlights available after broadcast in Sky on demand
Can you ever watch too much football? Absolutely not. Fans of the beautiful game can tuck in to four huge live matches across Sky Sports and ITV this week, with Premier League action and a massive international friendly between England and Germany on the agenda. We know it's a mouth-watering schedule of action but if you could stop drooling that would be great.
So, are you ready to watch some of the world's best players doing what they do best? Ready for star managers getting feisty on the touchline? Ready for goals, goals, goals? Find out what matches are on and where you can find them below, plus we've got some exciting news for Liverpool fans – the club's official television channel, LFCTV (CH 544), is available to watch at no extra cost from Monday until 4 April!
West Bromwich Albion v Arsenal

Saturday, 12.30pm, Sky Sports 1/HD (CH 511/501) Highlights available after broadcast in Sky on demand
What's that coming over the hill? Is it a monster? Is it a monsteeeeerrrrr? Actually it's West Brom. The Baggies find themselves in the lofty heights of eighth place thanks to just three defeat in their last 10 games. Tony Pulis has his side playing with swagger these days and they'll fancy their chances this weekend when Arsenal pay them a visit at the Hawthorns. And Pulis – arms crossed, baseball cap pulled tightly over that cranium of his – would just love to get one over on Arsène Wenger…
Tottenham Hotspur v Southampton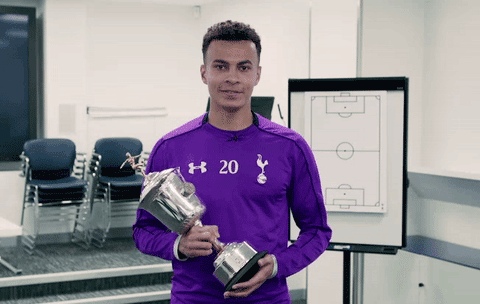 Who'd be a Spurs fan, eh? One minute the team is being knocked out of Europe by a mid-table side from Belgium, the next they're smashing Millwall 6-0. Mauricio Pochettino's men are just about hanging on in there in the title race (they're currently 10 points behind leaders Chelsea) but a defeat at home to Southampton could see them fall dramatically from the cliff face of glory like some kind of footballing Indiana Jones. The heat is on.
Manchester City v Liverpool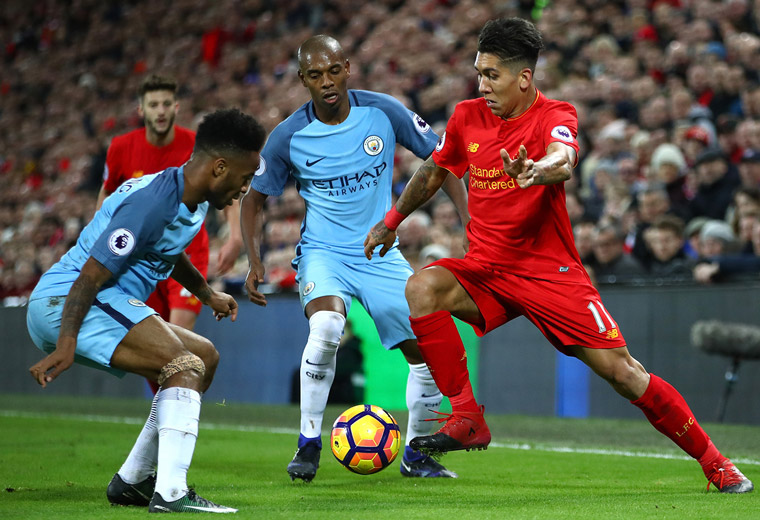 Sunday, 4pm, Sky Sports 1/HD (CH 511/501). Highlights available after broadcast in Sky on demand
This season the Premier League has been loaded with what are known as Super Managers. These in-demand leaders are a charismatic, fiery and, above all, successful bunch and two of them will be squaring off in Manchester this weekend when Pep Guardiola's Manchester City and Jürgen Klopp's Liverpool go head to head. This game has all the makings of a classic, if only for the fact that both sides aren't that great at defending but are red hot when it comes to scoring goals.
Love Liverpool? Watch LFCTV (CH 544) at no extra cost from Monday until 4 April!
International Football Friendly: Germany v England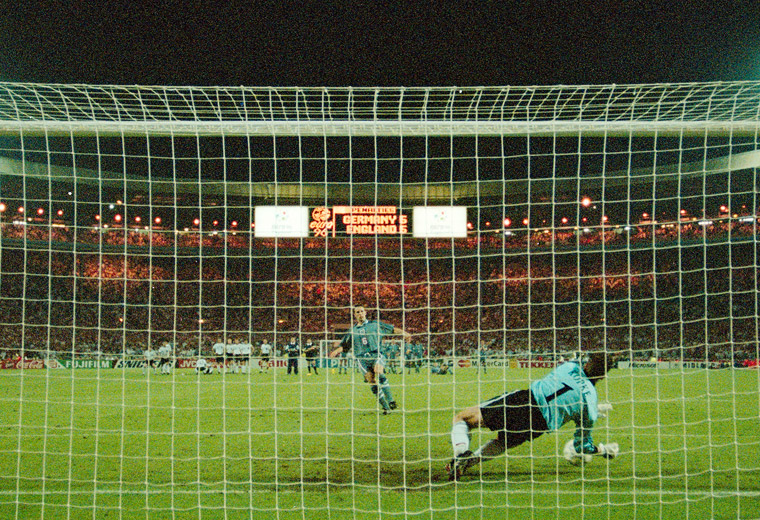 Wednesday, 7.15pm, ITV/HD (CH 103/113)
Expect chest beating so forceful that fans are left with raw torsos and broken hands when England take on world champions Germany as preparation for their upcoming World Cup qualifiers. Whatever you do, don't call it a friendly. And as if this most iconic of fixtures needs any more hyping up, you've got the nostalgic subplot of Three Lions boss Gareth Southgate looking to erase those painful memories of Euro '96 by guiding his team to glory in Dortmund.