Dig around enough, and you're bound to notice that Hollywood is one giant interconnected web of families. We, naturally, delight in making the links, whether it's comparing careers across generations, or rushing to see something when two relatives co-star. Yet there are plenty of celebs out there whose family ties are less obvious. Intrigued? Take a look at our list below, and to get you into the spirit of things, be sure to first check out this brilliant interview of Woody Harrelson, who realises mid-way that his Hunger Games co-star Liam Hemsworth is related to a certain Chris.
1. Ben & Casey Affleck and Matt Damon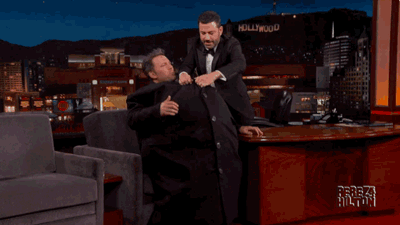 Ben Affleck needs no introduction - we've seen him recently in Live By Night and, of course, as Batman in the DC Extended Universe films. Just to even things out, his brother Casey just earned an Oscar for his extraordinary turn in the film Manchester by the Sea. But did you know that the two were Matt Damon's 10th cousins? It's all the cuter given that the elder Affleck and Damon have been BFFs since High School, and co-wrote and starred in Good Will Hunting together - the movie that launched their careers.
Find Live By Night in On Demand > Movies > Virgin Movies
2. Rashida Jones & Quincy Jones

We absolutely love Rashida Jones for her hilarious roles in Parks & Recreation and The Office. She's also starred recently in the movie Cuban Fury. She also happens to be the daughter of music legend Quincy Jones, whom, among other awesome things, produced Michael Jackson's Thriller album.
3. Melissa and Jenny McCarthy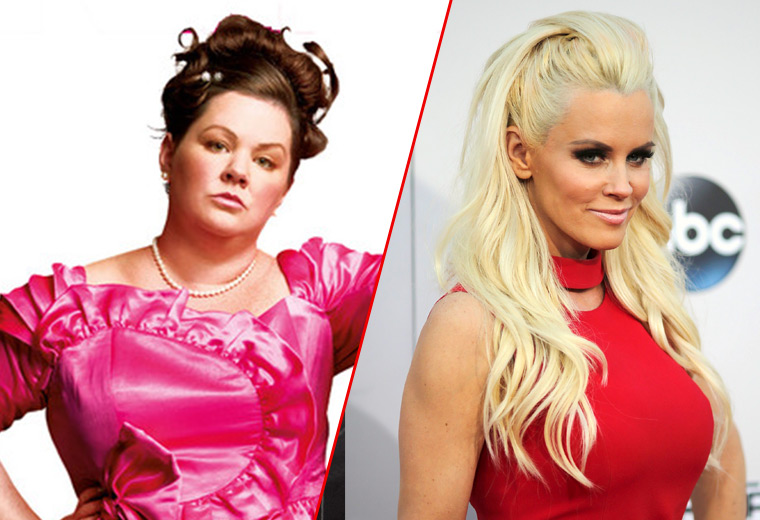 Melissa rose to fame via her role on Gilmore Girls as Sookie St. James, and her career as a comedy star has taken meteoric proportions in the last few years. She is actually first cousins with Jenny McCarthy, who is known for her modelling gigs as well as co-hosting TV show The View. Yup, they both have the same last names, and they look a bit alike, so we can't quite believe that we never spotted it before. (Also here's a bonus - Jenny is married to Mark Wahlberg's brother, Donnie).
Ghostbusters (2016) is available now on Sky Cinema
4. Stanley Tucci & Emily Blunt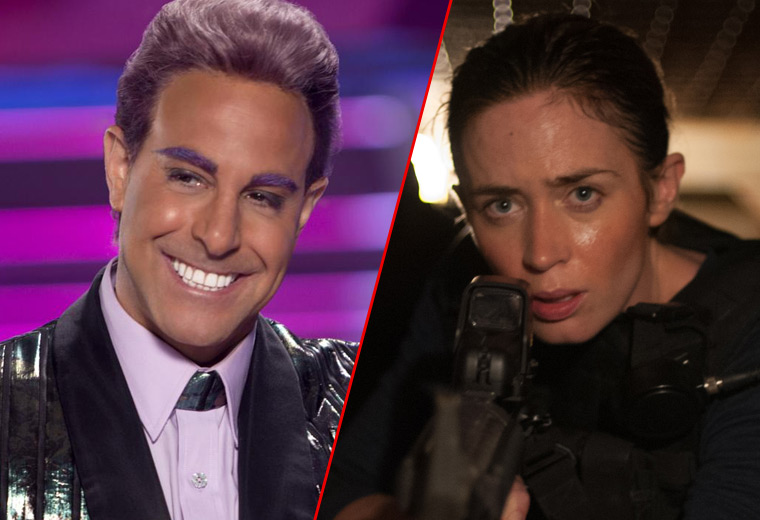 This story is nothing short of adorable. Years after they both starred in The Devil Wears Prada, Emily Blunt introduced Stanley Tucci to her sister, Felicity Blunt, who is a literary agent based in London. Stanley and Felicity soon fell for each other and got married, making them - along with John Krasinski, Emily's husband - all family.
5. Sofia Coppola, Nicholas Cage & Jason Schwartzman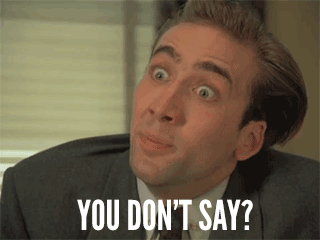 Believe it or not, the three stars are related. Sofia is, of course, the daughter of Godfather trilogy director Francis Ford Coppola. She's followed her father's example and made critically-acclaimed films of the likes of Lost in Translation, Marie Antoinette and The Bling Ring. Nicholas Cage and Jason Schwartzman are both her first cousins (and also cousins to each other). Given their rather different careers, we'd love to be a fly on the wall at one of their family dinners.
6. Shirley MacLaine & Warren Beatty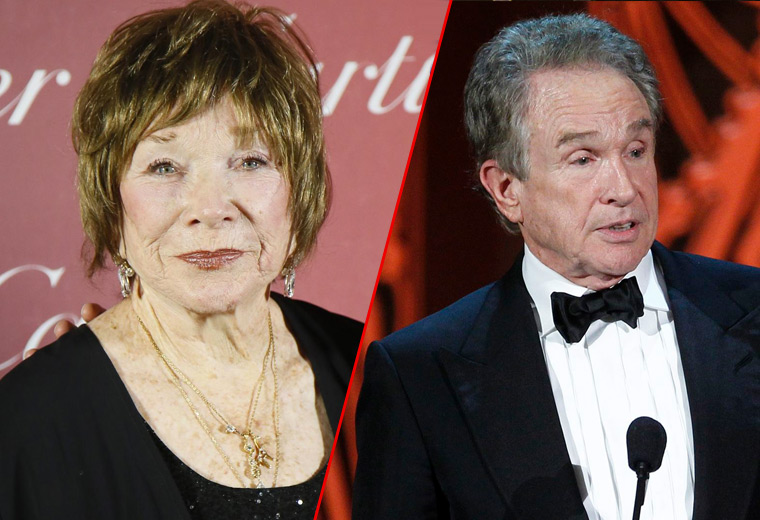 Hollywood legends Shirley MacLaine and Warren Beatty are often seen hanging out together, and it's no surprise, given that the two are siblings. Watching the pair laugh mischievously at red carpet events is nothing short of adorable.
7. Goldie Hawn, Kurt Russell & Kate Hudson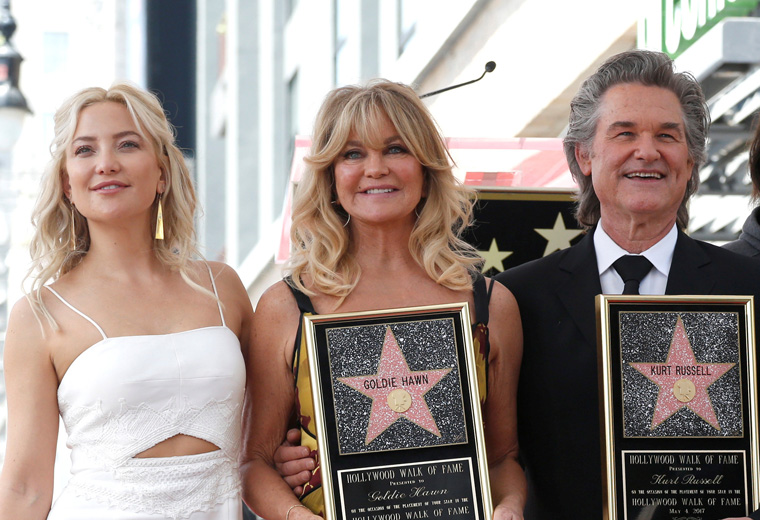 Goldie Hawn is coming out of her fifteen-year retirement to star alongside Amy Schumer in the film Snatched, which lands in UK cinemas on Friday 19th May. But did you know that she was Kate Hudson's mum? Also, her long-time partner is Kurt Russell, and the Guardians of the Galaxy star has mentioned in plenty of interviews that he very much considers Kate as his daughter.
8. Julia & Emma Roberts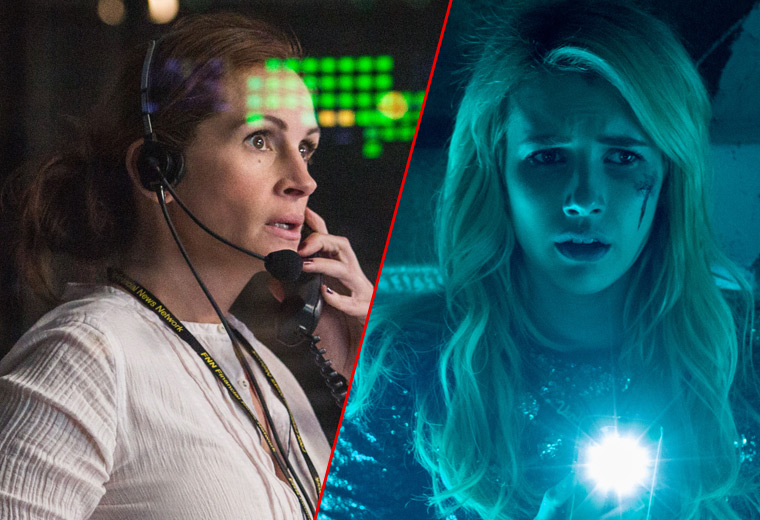 Emma Roberts wowed us in the hit thriller Nerve last year, and is currently starring in the TV show Scream Queens. She also happens to be Julia Roberts' niece, and it's true that when you seen the two together, it's impossible to deny the family resemblance (just look at that smile!).
Money Monster is available now on Sky Cinema
9. Kate Middleton, Elle & Dakota Fanning and Guy Ritchie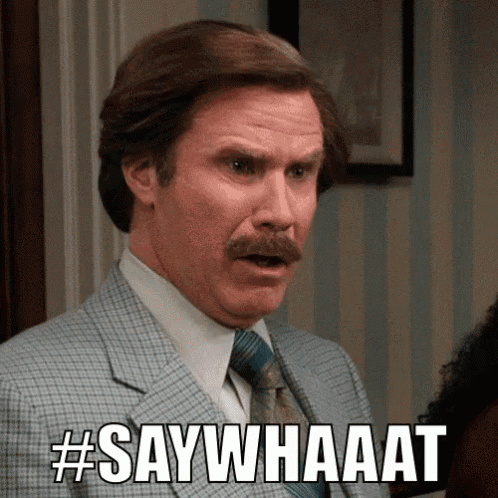 Here's for a random one. Our very own Duchess of Cambridge has a fair number of ties to celebrities. She is apparently sixth cousins with director Guy Ritchie, as well as 21st cousin (!) to siblings Elle and Dakota Fanning. Who knew? We send our thanks to the dedicated fans that had the patience to work the connections out.