This week, the TV schedule is having a slightly belated spring clean and saying farewell to some of your favourite shows (at least for a while). There are season finales all over the shop, including Friday night favourites NCIS and Bull, and even the Kardashians retire from our screens for – well, probably around ten minutes until the next spin-off show, actually…
But before you do something extreme like turn the telly off and go out, let us stop you right there. Because there's a whole host of great TV waiting in the wings to take these shows' places. As well as the latest seasons of old favourites like Ex On The Beach, there are new shows to add to the planner, such as star-studded miniseries Shots Fired and intriguing true-crime show Killing Richard Glossip. Here's what you have to look forward to…
Goodbye, NCIS and Bull…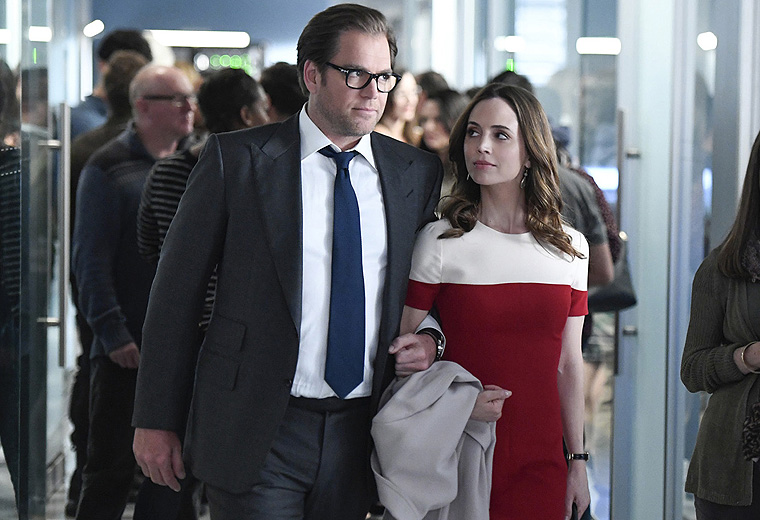 Watch the finales, Friday, 9pm + 10pm, FOX/HD (CH 157/199). Also available for 30 days in Catch Up > Channels > FOX
A double whammy of a TV goodbye, Friday night sees the series finales of season 14 of long-running American crime show NCIS and the first season of Bull, based on the life and early career of talk show host Dr Phil McGraw. While Gibbs, McGee and Torres are tasked with finding a missing Navy Seal in NCIS, Dr Jason Bull (Michael Weatherly, also ofNCIS fame) sets to work on a controversial drug-trafficking case. When those final credits roll, you'll be left with a giant space in your weekly TV allowance. How about…
Hello, Shots Fired…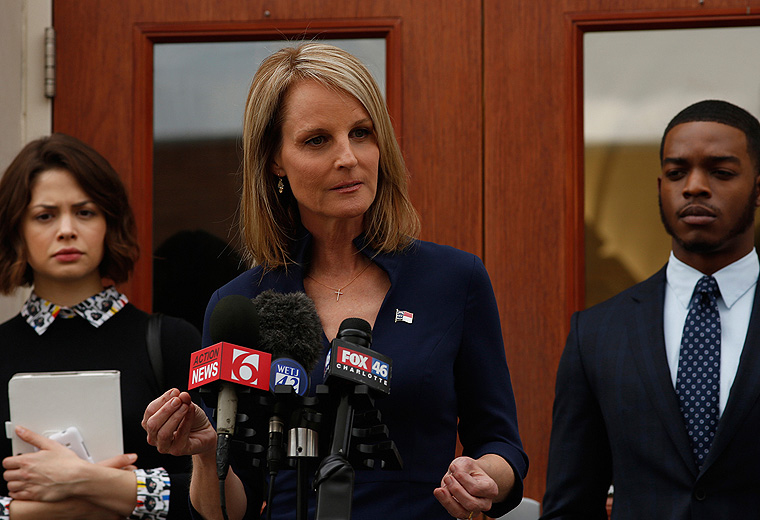 Watch Shots Fired, Sundays, 9pm, FOX/HD (CH 157/199) and find the first two episodes in Catch Up > Channels > FOX
If it's gripping and prescient drama you're looking to replace, definitely give Shots Fired a go. Set in a North Carolina town that's witnessed two racially charged police shootings, it explores the ensuing investigation and the seriously deep-running conspiracy theories it throws up. Chuck in a few A-listers (Helen Hunt and Richard Dreyfuss, anyone?) and you've got TV gold.
And if you simply want your Friday night "welcome to the weekend" telly sorted, check out the first season of the American Drunk History on Comedy Central. Episode 2 sees actor brothers Luke and Owen Wilson play out the story of the Kellogg siblings, a tale tipsily told by Paget Brewster (Criminal Minds).
Watch Drunk History USA, Fridays, 11pm, Comedy Central/HD (CH 132/181)
Goodbye, Keeping Up With The Kardashians…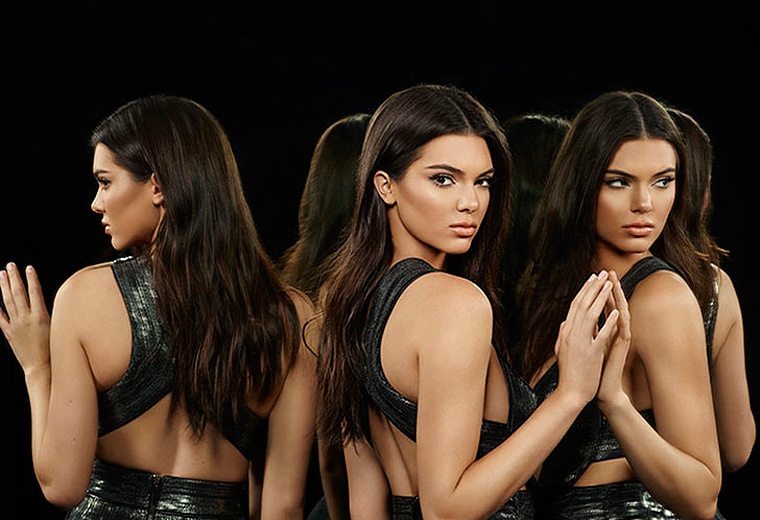 Watch the series finale now on hayu (CH 210) + the hayu app – included with Full House TV
Watch the series finale, Sunday, 9pm, E! (CH 156). Also available for 30 days in Catch Up > Channels > E!
It's time for Kim, Kylie, Kourtney, Kris, Kendall and Khloé to hang up their eyelash extensions as the explosive 13th season of the ultimate reality TV show comes to an end. The famous family will be back later this year (and you can still watch all the other seasons on hayu), but for another reality telly hit, it's time to say…
Hello, Ex On The Beach…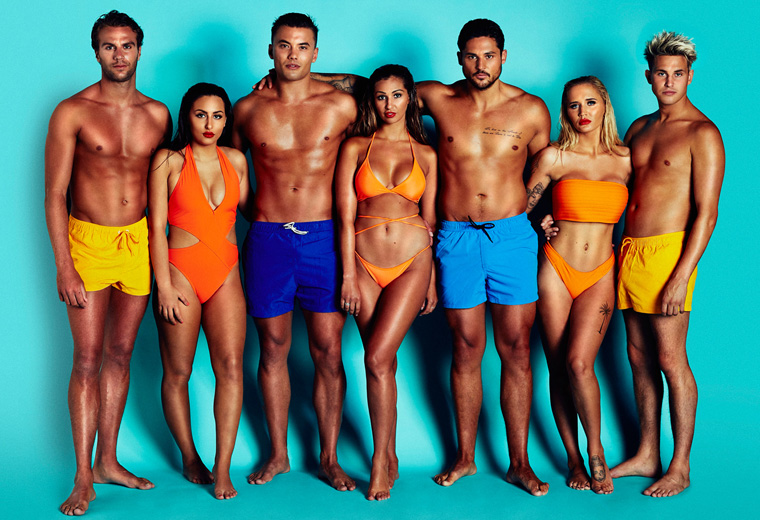 Watch Ex On The Beach series 7, Tuesdays, 10pm, MTV/HD (CH 134/183). Find series 6 in On Demand > Box Sets
If you like summer reality series that make you cringe at least five times per episode (and who doesn't?), then Ex On The Beach should provide the vibe you're looking for. With a host of familiar names including Max Morley from Love Island and Chloe Ferry from Geordie Shore heading to Bali – fancy! – to take part in the show, the same heady mix of snogging, sunbathing and furious arguing in swimwear is pretty much guaranteed.
Goodbye, The Keepers…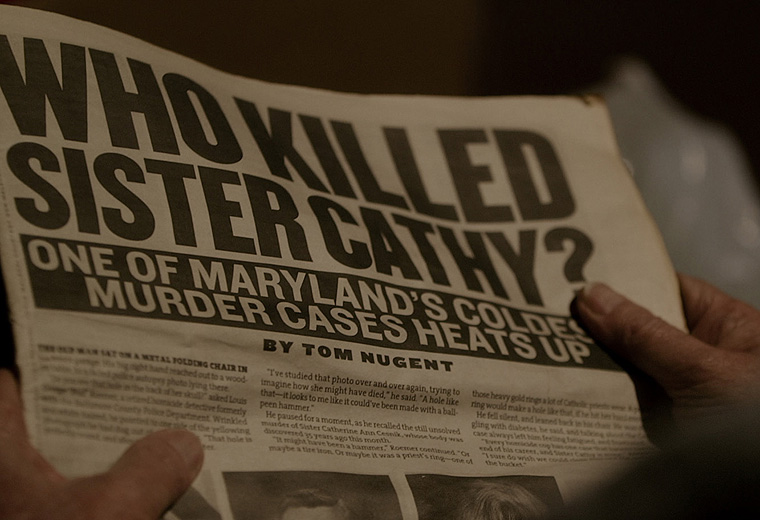 Find it on Netflix
When you're dealing with a true-crime show that's routinely credited as being better than Making A Murderer, you know you have some seriously good TV on your hands. Which means that when you've devoured the whole series – and, no spoilers, but if you watched, you know what happened to Sister Cathy – there's going to be a big TV void to fill. May we suggest…
Hello, Killing Richard Glossip…
Watch Killing Richard Glossip, Mondays, 10pm, Investigation Discovery (CH 170)
Killing Richard Glossip is the epitome of "We have to talk about this in work on Monday morning before we can even open one of our 150 emails" TV. Telling the true story of – well, this bit's kind of obvious – a man named Richard Glossip, who has been on death row for nearly two decades, the show delves into the controversies and questions surrounding his case, following his legal team as they battle to get his conviction overturned and avoid the death penalty. The word gripping is overused but for this it is absolutely apt.
Goodbye, Bob's Burgers…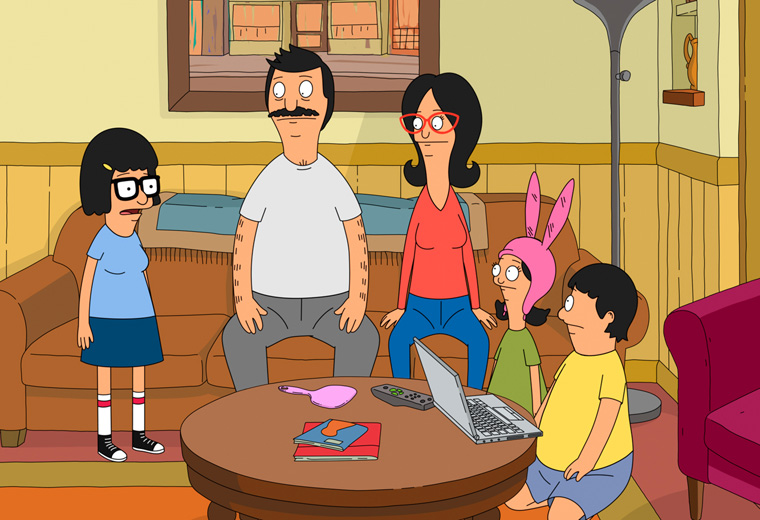 Did you catch last week's season finale on Comedy Central? The closed sign has just gone up on Bob's Burgers' seventh run as the Belcher family rings up the till on another season of animated burger joint antics. But if you shun real-life humans on TV and prefer your characters to come in a cartoon format, there's still plenty on offer for you this summer. Which brings us to…
Hello, American Dad!…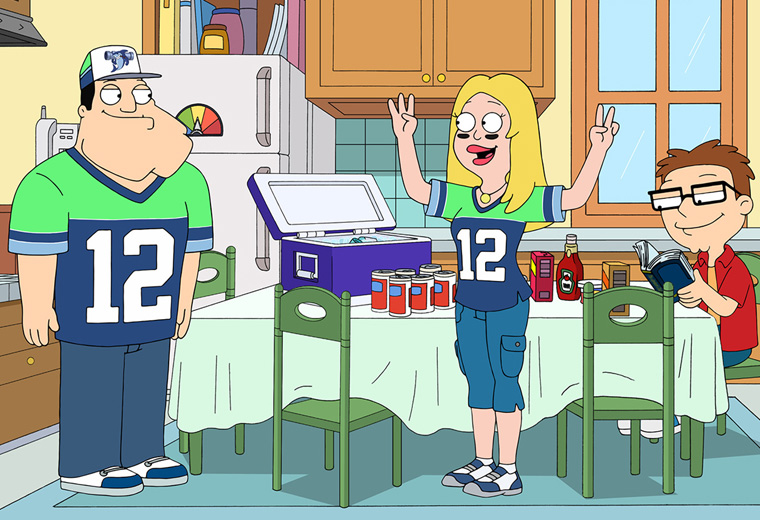 Watch American Dad! season 13, Thursdays, 10pm, FOX/HD (CH 157/199). Also available for 30 days in Catch Up > Channels > FOX
You know what they say – when one animated American family door closes, another one opens, which is where the 13th season of American Dad! comes in. In case you've never seen it, CIA agent Stan Smith (voiced by Family Guy creator Seth MacFarlane, who also created this show), is like the love child of Modern Family's Phil Dunphy and 24's Jack Bauer. And if that doesn't sell it, maybe we can whet your appetite with this season's guest stars, who include George Takei, Billy Bob Thornton and Missy Elliott. Impressive.
Goodbye, Most Haunted…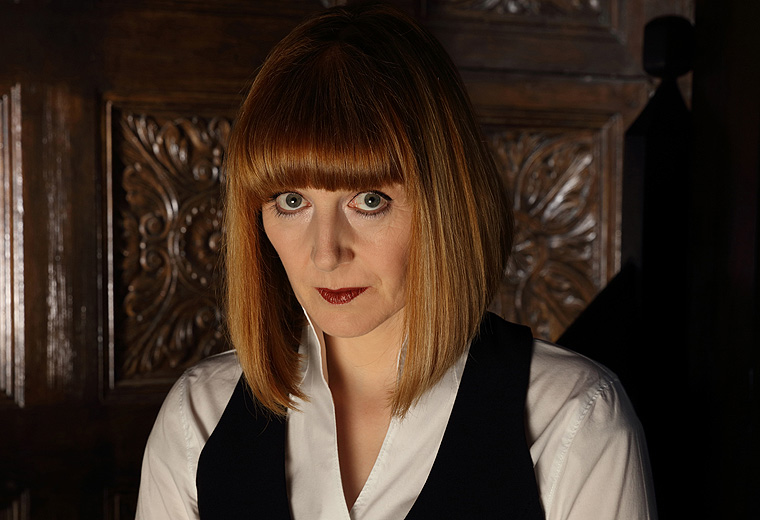 Watch the series finale, Friday, 10pm, Really (CH 129). Also available for 30 days in Catch Up > Channels > Really
The latest series of the show responsible for the unlikely TV transformation of Yvette Fielding from Blue Peter presenter to intrepid ghost hunter has just departed this realm. The realm being, um, your TV. So you'll be needing something spooky to take its place.
Hello, Ripper Street…
Watch Ripper Street series 5, Mondays, 9pm, BBC Two/HD (CH 102/162). Also available for 30 days in Catch Up > Channels > BBC iPlayer
Spoilers ahead… We'll say hello from behind a cushion, just in case of scary bits… Telling the story of the Whitechapel police in the aftermath of the Jack The Ripper killings, season five of Ripper Street picks up where the massive cliffhanger of a season 4 finale left off. Reid (Matthew Macfadyen), Jackson (Adam Rothenberg) and Long Susan (MyAnna Buring) attempt to bring down Assistant Commissioner Dove (Killian Scott), and reveal the truth about his long-lost brother, serial killer Nathaniel (Jonas Armstrong).
Still not feeling terrified enough? Check out Ghost Adventures – the US show that looks into alleged hauntings – which is back for a thirteenth series, too.
Watch Ghost Adventures season 13, Fridays from 23 June, Really (CH 129). Also available for 30 days in Catch Up > Channels > Really
Goodbye, Taskmaster…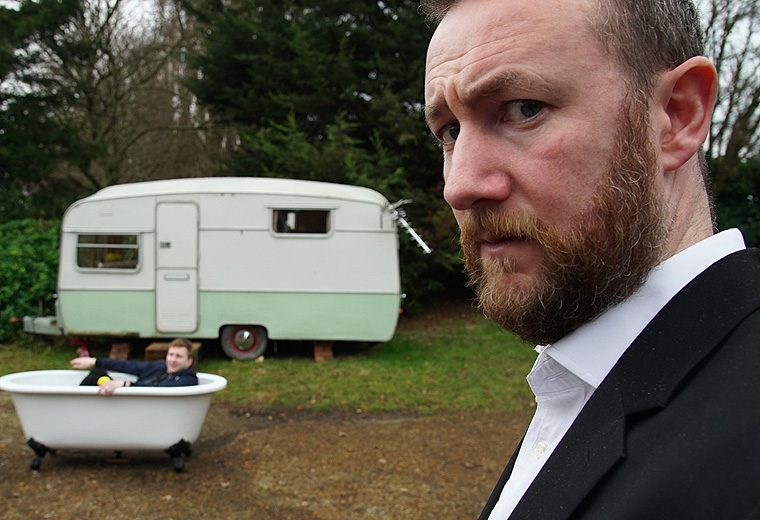 Find the series 4 finale in Catch Up > Channels > Dave
For four seasons we've watched the bizarre and the ridiculous as Greg Davies – aka the Taskmaster – presented a panel of celebrities with varying challenges and tasks. Last week saw the most recent series – featuring the antics of Noel Fielding, Mel Giedroyc and Hugh Dennis, among others – come to an end. If you're in the market for similar craziness in your TV viewing, may we recommend switching on…
Hello, CelebAbility…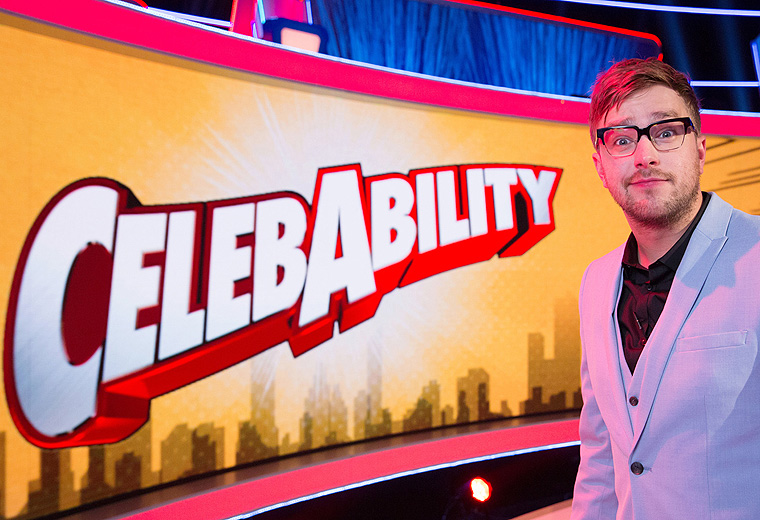 Watch CelebAbility, Thursdays, 10pm, ITV2/HD (CH 115/176). Also available for 7 days in Catch Up > Channels > ITV Hub
Grab a cuppa and chill out before bed with the latest in physical comedy entertainment. CelebAbility is a new panel show, which pits famous people like Pete from TOWIE and Vicky Pattison against non-famous people to compete in skills that they think they're good at. We're talking less javelin or algebra and more "making a good tea" or "eating hot curry". Told you: this is classic veg-out-and-laugh TV.