Cable My Street is our plan to supercharge the UK and connect even more homes and businesses to our next generation optical fibre broadband. We're investing £3billion in our network and in our new technology, which means we can reach further and higher than before.
We're delighted that your building can now be considered for potential expansion.
Register your interest today and we could be connecting your building to our ultrafast internet and speeds of up to 200Mbps, along with our amazing TV services. There's no commitment, it's simply to let us know that you'd like our services to be available to you. It's worth spreading the news to your neighbours too because it's all about people power, the more people that register, the more likely we are to connect your building.

Discover the power of Virgin Media's network
With our ultrafast network, you can get more of what you want, when you want it. That's because it's powered by DOCSIS® 3 technology. We run a totally different type of cable right to your building, it's a far cry from the regular copper telephone wire that Sky and BT still use across most of their network.
What's more, your TV is powered by the same underground cable, so extreme weather won't affect your signal and there's no need for a dish.
If your building's connected, you could enjoy:
Ultrafast broadband speeds up to 200Mbps – that's enough for the whole family to be online at the same time
Unlimited downloads – as much data as you need
Top telly – up to 250 channels, including Sky1, Sky Living, Sky Movies, Sky Sports and BT Sport
TiVo® box – record, pause and rewind live TV
We're not planning to roll out Virgin Phone to your area at this time but we'll let you know if that changes.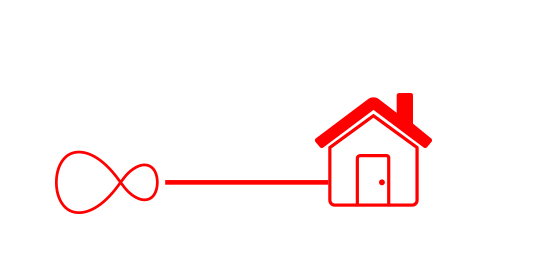 It's all about the magic in our cables
A fibre-to-the-premises (FTTP) connection uses our amazing cables to connect your home directly to our fibre network, providing exceptional speed.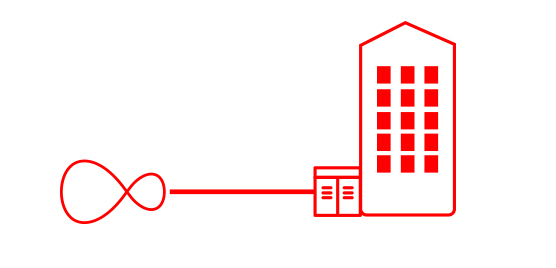 Connecting more apartments and flats
If home is an apartment, flat or penthouse we're doing more to reach you. We can connect to a building's integrated receiver system (if there is one), or via FTTP or a bespoke cabling solution, then we can use the existing wiring to get your residence connected and ready to roll.
How's this for the trophy cabinet?
With us, you can rest assured that you're with the fastest widely available broadband provider in the land. But you don't have to take our word for it – uSwitch agree…
The legal stuff
Prices may change at any time during the contract.
Minimum term applies to your cable service, check basket for details. If you cancel during the minimum contract period you will incur an early disconnection fee.
Service availability: SERVICES AVAILABLE IN VIRGIN MEDIA CABLED STREETS ONLY. Subject to survey, capacity and credit check, minimum term contract applies, check basket for details. If you cancel during the minimum contract period you will incur an early disconnection fee.
Installation: Engineer installation fees may apply on certain packages or bundles (starting from £40 for standard install).
Activation Fee: There is an activation fee of £20.00.
Payment: For those joining Virgin Media, if you pay by any other means than Direct Debit, you'll be charged a payment handling fee of 45p per month, made payable to Virgin Media Payments Ltd. If you would like paper bills, the fee is £1.75 a month for cable and £1.50 a month for mobile. Further terms and conditions apply. See sections below for more Legal Stuff.
Separate contracts apply to your cable and mobile services.
**Please note standard charges apply, please check with your network operator for rates.
***For details about how much it costs to call our team from a Virgin Media home phone, visit virginmedia.com/callcosts. Call costs from other networks and mobiles vary.