We're setting the pace
We're pretty proud of our ultrafast, ultra-reliable fibre.
Have a look at what we think sets Virgin Media's broadband apart from the rest.
How much faster? Five times faster.
VIVID 350, our top broadband connection, packs average speeds that are 5 times quicker than the fastest widely available advertised speeds from Sky and BT.
VIVID 350 has average download speeds of 362Mbps, even at peak times. You've never experienced broadband like this.
Ultrafast, ultra-reliable
When you're online, reliability matters. So it's a good job a recent Ofcom survey found that our customers are most likely to be very satisfied with their broadband reliability vs. other major providers*.
Plus, when we measure the reliability of our network to connected homes, we're 99.98% reliable**. That's pretty impressive, if we do say so ourselves.
Award-winning speed
Our ultrafast service has bagged us the Fastest Broadband Provider award at the uSwitch Broadband Awards for the 9th year in a row. We're polishing the trophies as we speak.
A big tick from Netflix
According to the Netflix ISP Speed Index, we're one of the leading major broadband providers for streaming Netflix content. It's like we were made for those late night box set binges.
At your service
From repairs and servicing at no extra cost to helping kids surf safely, we're on hand to boost your broadband experience.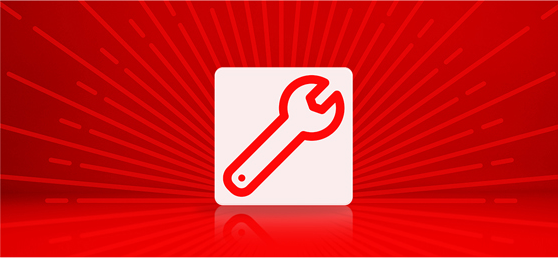 Peace of mind, built in
Servicing and repairs are included. So if something goes wrong with your Virgin Media kit and needs repairing, we'll take care of it without charging you a penny – unlike BT, who may charge up to £129 for some call-outs!
Safety first
Our broadband comes with Web Safe included, giving you the option to block access to unsuitable or potentially fraudulent sites.
You can also add an extra layer of security with F-Secure SAFE – free for 12 months when you register for the first time (usually £79.99).
The legal stuff
Prices may change at any time during the contract.
New customers only. SERVICES ONLY AVAILABLE IN VIRGIN MEDIA NETWORK AREAS. Subject to survey, network capacity and credit check. A minimum period applies to the services, please check basket for details.
What is a minimum period? When you take a service from us you will be agreeing to commit to taking that service for a minimum amount of time (e.g. 12 or 18 months). We call this a minimum period, minimum term or minimum commitment period but they mean the same thing. Please check your basket for details of the minimum period that applies to the services you have chosen.
What if I cancel or move home? If you cancel during the minimum period you may need to pay an Early Disconnection Fee, including where you move to a property outside of the Virgin Media Network area – this is because you will be asking to cancel your services early. The Virgin Media network does not cover all of the UK – please use our post code checker by clicking here to check availability. You can find out more details on the Early Disconnection Fee and process by visiting the Legal Stuff section of the website here. For the full terms and conditions please click here.
VIVID 350 Availability: Available in selected areas only - use our postcode checker to see if available in your area yet.
Installation: Engineer installation fees may apply on certain packages or bundles (starting from £40 for standard install).
Five times faster: Based on fastest widely available advertised average download speeds (average speed 362Mbps for VIVID 350 vs average speed 67Mbps for BT Superfast Fibre 2 Unlimited and 63Mbps for Sky Fibre Max).
Set up Fee: There is an activation fee of £25.00.
2 £70 upfront cost includes £25 activation fee, £45 one-off flexi fee and delivery to store via Click & Collect. For optional home delivery, add £5.
51% of Virgin Media customers surveyed said they were 'very satisfied' with broadband service reliability versus Sky (44%), BT (44%) and Talk Talk (32%).
99.98% network uptime in past 12 months: For further details see http://www.virginmedia.com/shop/broadband/speeds.html
BT charge up to £129 charge for faults inside of home boundary (including kit out of warranty)
Payment: For those joining Virgin Media, if you pay by any other means than Direct Debit, you'll be charged a payment handling fee of 13p per month, made payable to Virgin Media Payments Ltd. If you would like paper bills, the fee is £1.75 a month for cable and £1.50 a month for mobile. Further terms and conditions apply. See sections below for more Legal Stuff.
Remedies: If you have experienced a problem with Virgin Fibre caused by Virgin Media's failure to exercise reasonable care and skill in providing Virgin Fibre to you then legal remedies are available including the right to require a price reduction by an appropriate amount. For more information about when legal remedies are available to you visit https://www.citizensadvice.org.uk/
Netflix: Netflix subscription required at extra cost.
Netflix Streaming: Source: https://ispspeedindex.netflix.com/country/uk/. Netflix ISP Speed Index compares performance of major ISPs and lists the average prime time bitrate for Netflix content streamed to Netflix members during a particular month for major ISPs. Virgin Media leading ISP for past 12 months.
Separate contracts apply to your cable and mobile services.
Please note standard charges apply, please check with your network operator for rates.
For details about how much it costs to call our team from a Virgin Media home phone, visit virginmedia.com/callcosts. Call costs from other networks and mobiles vary.
† TV channel subject to regional variation.