Skip to main content
Here's our Management team
Find out about their roles at Virgin Media and previous career experience.


Lutz Schüler
Chief Executive Officer, Virgin Media
Lutz Schüler has been CEO of Virgin Media since June 2019, after spending ten months as the company's Chief Operating Officer. Lutz is also member of the Liberty Global Executive Leadership Team.
Lutz has a great track record in the German telecom market, with many years of strategic and operational experience and extensive experience in marketing, sales and operations across a wide range of products.
Prior to his time at Virgin Media, Lutz was CEO of Unity Media, a position he held from January 2011. Whilst at Unity Media, he played a key role in the acquisition of Kabel BW by Liberty Global and the subsequent integration of both companies. He served in several senior management roles with the Telefónica O2 group from 1998 onwards, lastly leading the integration of Hansenet Telekommunication GmbH as its CEO in Hamburg, when it was acquired by Telefónica O2 in early 2010. From 2006 to 2010, he was Managing Director, Marketing & Sales for Telefónica O2 in Germany. Before joining Telefónica O2 in 1998, he worked as a product manager with T-Mobile.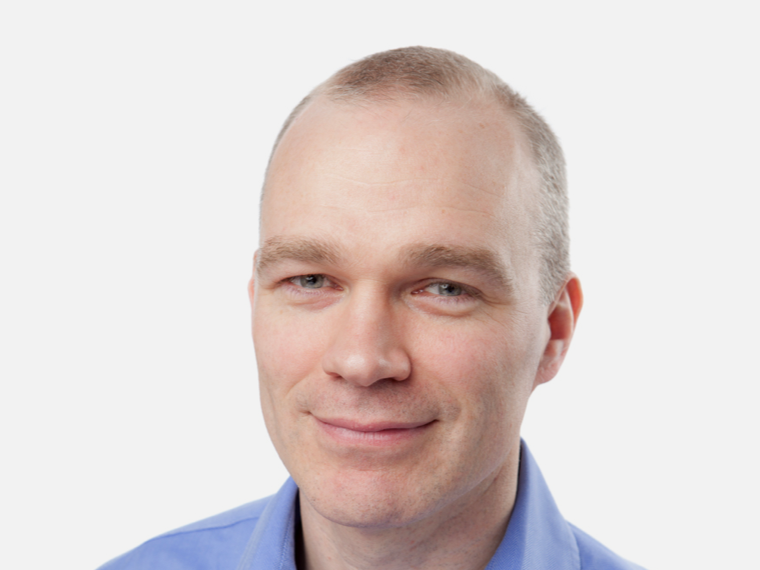 Gregor McNeil
Acting Chief Financial Officer
Gregor was appointed Acting Chief Financial Officer of Virgin Media in November 2020 and has previously held a number of senior roles at the company and at Liberty Global over the past decade.
He joined Virgin Media in 2010 as a finance director, becoming a member of the company's executive committee as Managing Director of Consumer in 2015. In 2017 Gregor joined Cable and Wireless Communications, Liberty Global's sister business in LatAm and the Caribbean, as CFO before re-joining Virgin Media this year as Deputy CFO.
Jeff Dodds
Chief Operating Officer, Virgin Media
Jeff became Virgin Media's Chief Operating Officer in June 2019. He re-joined Virgin Media in May 2017 as Managing Director of Virgin Mobile after previously spending five years here, most recently as our Chief Marketing Officer.
Jeff is also the Executive sponsor for Belonging, and leads Virgin Media's strategic partnerships with the disability equality charity Scope and the Valuable 500, an initiative which aims to put disability on the board agenda of 500 global businesses. Jeff also spearheads Virgin Media's sponsorship of the British Paralympic Association.
Jeff also spent two years living and working in the Netherlands as the CEO of the telecoms business Tele2, where he oversaw the build and launch of their 4G mobile network and held senior executive roles Callaway Golf and Honda.
Jeff has an MBA and an MSc in International Marketing.
Philipp Wohland
Chief People and Transformation Officer, Virgin Media
Before joining Virgin Media in 2019 as Chief Transformation Officer, Philipp worked for Unitymedia in Germany for 10 years as Senior Vice President, initially responsible for strategy and then the people and transformation function.
Philipp led Unitymedia's large-scale transformation initiatives, including the integration of Kabel BW and other cable operators, as well as various company-wide reorganisation programs. He turned Unitymedia's People function into a strategic partner to the business and a cultural enabler which helped the business to achieve a 'best employer' certificate several times.
At Virgin Media, Philipp is leading and supporting our most important transformation programmes. In October 2019, Philipp became our Chief People and Transformation Officer with the ambition to create a great workplace for our employees and to establish a high performance company culture.
Prior to Unitymedia, Philipp worked as a project manager at Roland Berger Strategy Consultants focusing on growth strategies and business model transformation.
Philipp holds a PhD in Strategic Management with a focus on E-Commerce Business Models.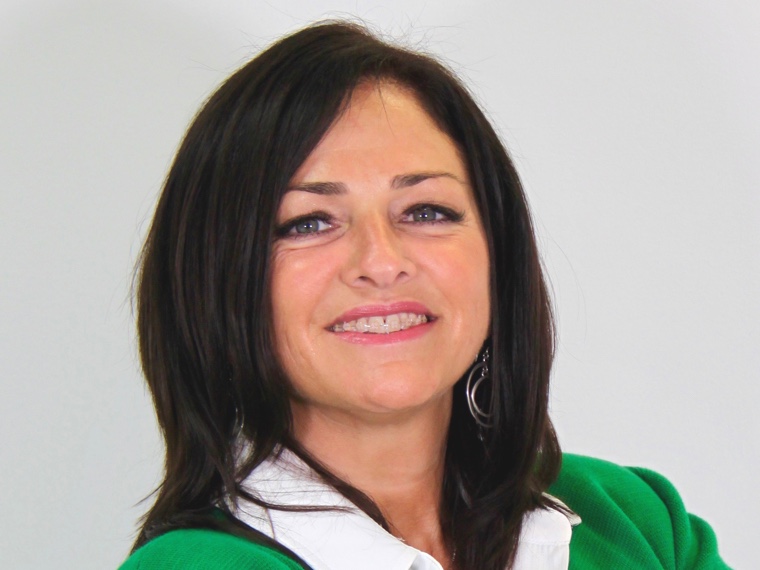 Jeanie York
Chief Technology and Information Officer

Jeanie was appointed as Chief Technology and Information Officer at Virgin Media in January 2019. Prior to this, she spent almost six years at Liberty Global, joining as Vice President of Network Operations in 2013, where she was responsible for network operations across 10 European countries. She was appointed Managing Director in 2017, where her role included responsibility for network engineering and operations.
Before joining Liberty Global, Jeanie held various senior management positions at Qwest and CenturyLink over a period of 15 years. Jeanie has 22 years' experience in leading telco and cable business strategy, network planning, engineering, technology development and operations. She also obtained numerous executive leadership qualifications, including from The Tuck School of Business at Dartmouth.
Kay Schwabedal
Chief Digital Officer
Kay Schwabedal was appointed Chief Digital Officer of Virgin Media in October 2019, taking responsibility for the company's end-to-end digital transformation to best serve our customers online.
Throughout his career, Kay has been leading the implementation and adoption of digital services, new technologies and emerging best practices to create value and enhance customer experiences.
Kay has also taken many leadership and entrepreneurial roles, holding CEO and other board-level positions in national and international businesses in mobile and fixed telecommunications, hospitality, IT-outsourcing, manufacturing, B2B and investment.
Mine Hifzi
General Counsel and Chief Corporate Affairs Officer
Mine was appointed General Counsel at Virgin Media in 2014 and since October 2019 is also responsible for government, regional and regulatory affairs as well as sustainability.
Prior to her appointment at Virgin Media, she was at Scripps Networks Interactive as Senior Vice President of Commercial and Legal Affairs, International where she led the legal, regulatory and government affairs team, and was also responsible for commercial negotiations.
Mine spent around 14 years at Discovery Communications in a number of senior roles. These resulted in her appointment as Senior Vice President and Chief International Counsel leading the international legal department, and subsequently regulatory and government affairs. Before this, she held senior positions at Turner Broadcasting Systems Europe Ltd, and United International Pictures. In her early career, Mine worked in private practice at Clifford Chance LLP.
Peter Kelly
Managing Director, Virgin Media Business
Peter has been Managing Director of Virgin Media Business since 2013, bringing with him over 20 years of experience in the B2B technology industry. He was Enterprise Director at Vodafone UK for 5 years where he oversaw the acquisition of Cable and Wireless, as well as driving fixed telecoms, mobile, and IT services to all sectors; small and medium businesses, multi-national enterprises, and public sector. Prior to this Peter was President of Enterprise EMEA at Nortel for 17 years where he was responsible for a $1bn enterprise business across 30 countries. He started his career at GEC Plessey Telecommunications.
Tony Hanway
Chief Executive Officer, Virgin Media Ireland
Before joining Virgin Media Ireland as CEO in 2015, Tony spent a decade at Telefonica where he was Chief Commercial Officer of Telefonica Deutschland from 2013, and CEO of O2 Ireland from 2011.
Before this he was Consumer Director of Telefonica O2 Czech Republic, and worked for almost a decade at AOL Europe where he was latterly Vice President of UK Customer Care and Managing Director of AOL Europe Operations ltd. Tony has over 20 years' senior level experience in the ICT industry, and has a MSc in Human Resource Management from Leicester University.
Rob Evans
Managing Director, Lightning
Rob was appointed Managing Director, Lightning in April 2017, taking end-to-end responsibility for our national network expansion programme.
Prior to his appointment as MD Lighting, Rob was Managing Director of Core Networks & Operations within the Liberty Global Technology and Innovation organisation from January 2016 to February 2017 and Chief Information, Network and Technology Officer with us from April 2015 to December 2015. Between 2006 and 2009 he was the Vice President of Network, Data Centres and Global Operations at BP International, and Vice President of Network Engineering at Cable & Wireless.