Skip to main content
Amazon Prime Video launches on Virgin TV
22 July 2019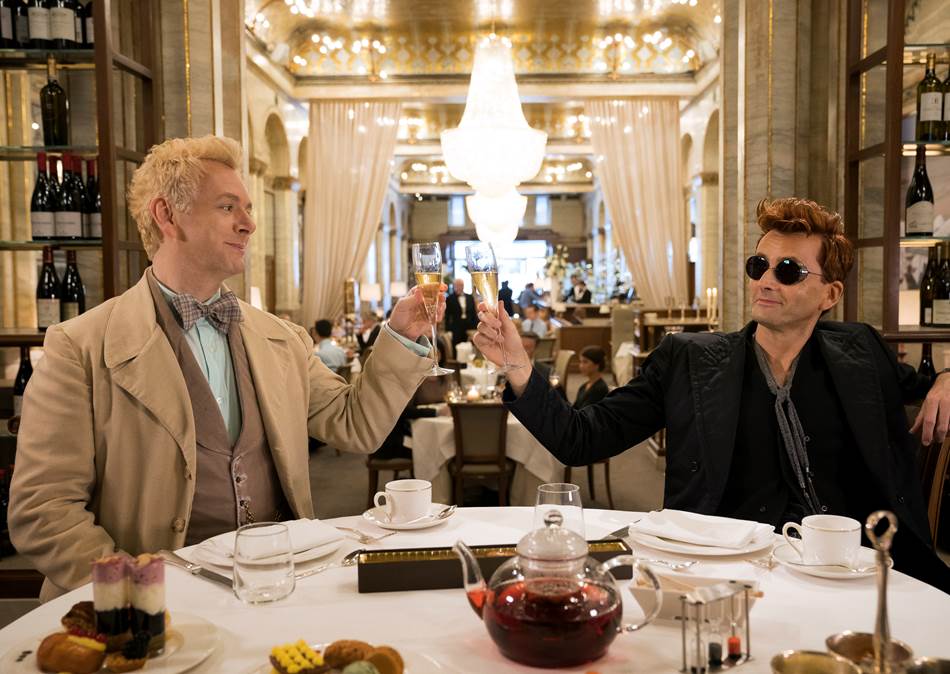 From today, millions of Virgin Media customers can access Amazon Prime Video for the first time directly through Virgin TV.
The launch gives Virgin Media customers the ability to seamlessly search for and watch Prime Video content through their V6 box. This includes a wealth of critically-acclaimed Amazon Originals like the recently-launched Good Omens, starring Michael Sheen and David Tennant, The Grand Tour, The Marvelous Mrs Maisel and Tom Clancy's Jack Ryan as well as movies, plus the live and exclusive 2019/20 Premier League football games.
World-class entertainment from Amazon seamlessly integrated into Virgin TV
Amazon Prime members can access Amazon Original and exclusive TV shows and movies on Prime Video at no additional cost to their membership by logging in to the app using their existing Amazon account information. The app has been automatically downloaded to all Virgin TV V6 boxes and includes access to Prime Video's range of Ultra High Definition (UHD) TV shows and movies so customers can have a near-cinematic experience in their own home.
In December 2019 Prime Video will exclusively show 20 live Premier League games including the Merseyside derby between Liverpool and Everton and Manchester United vs Tottenham. This means that, alongside the option to easily add Sky Sports and BT Sport channels to a Virgin TV package, customers can continue to watch all televised Premier League and Champions League football in one place.
Amazon Prime Video will be fully integrated into the V6 box functionality which means that customers can easily search for and discover Prime Video programming directly through the TV interface.
David Bouchier, Chief Digital Entertainment Officer at Virgin Media, said: "Giving our customers the telly they love in one place is at the heart of what we do. This is why, from today, Prime members or those subscribing directly to Prime Video with a V6 box will have seamless access to a huge array of blockbuster entertainment – from Amazon Originals like Good Omens and The Grand Tour to thousands of TV series and movies.
"Virgin TV brings the best programming together so our customers can enjoy top-class entertainment and sport when and how they want. Alongside our leading ultrafast broadband, it's the best way to watch the best TV."
ENDS
Note to editors
More than 60% of Virgin TV customers now have a V6 box

An Amazon Prime subscription is required to watch Amazon Prime Video content through Virgin TV. Virgin TV subscribers not already using Amazon Prime can sign up here: www.amazon.co.uk/watchonvirginmedia
About Virgin Media
Virgin Media offers four multi award-winning services across the UK and Ireland: broadband, TV, mobile phone and landline.
Our dedicated, ultrafast network delivers the fastest widely-available broadband speeds to homes and businesses and we're expanding this through our Project Lightning programme, which could extend our network to up to 17 million premises.
Our interactive TV service brings live TV, thousands of hours of on-demand programming and the best apps and games to customers through a set-top box, as well as on-the-go through tablets and smartphones.
Virgin Mobile launched the world's first virtual mobile network and offers fantastic value and innovative services with 4G connectivity. We are also one of the largest fixed-line home phone providers in the UK and Ireland.
Through Virgin Media Business we support entrepreneurs, businesses and the public sector, delivering the fastest widely available broadband speeds and tailor-made services.
Virgin Media is part of Liberty Global, the world's largest international TV and broadband company. Liberty Global connects 21 million customers through operations in 10 countries across Europe subscribing to 45 million TV, broadband internet and telephony services. It also serves 6 million mobile subscribers.
For all Virgin Media press enquiries please contact:
James Lusher
press@virginmedia.co.uk / 0333 000 2591 @VirginMediaCorp
For Amazon Prime Video press enquiries please contact:
Ffion Williams