Skip to main content
Virgin Media gives TV customers 18 entertainment channels at no extra cost
6 April 2020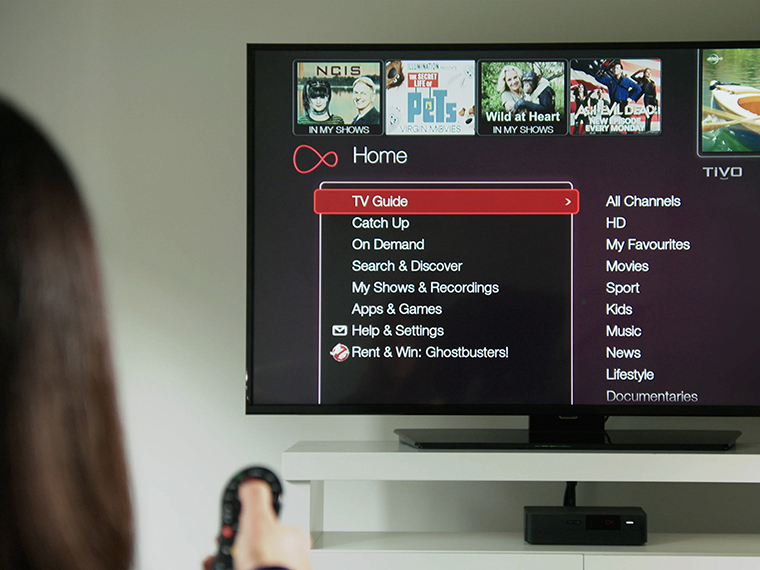 Virgin Media will be giving its TV customers 18 of its most popular entertainment channels at no extra cost until 2 May.
From today, top entertainment channels such as Comedy Central, Discovery, Fox, Gold and MTV will be available to all TV customers.
Across these channels, a range of shows including War of the Worlds and NCIS (Fox), Only Fools & Horses and Gavin & Stacey (Gold) and Gold Rush and Wheeler Dealer (Discovery) will be available to watch.
This follows the news that Virgin Media has also given its TV customers free access to a number of top kids TV channels such as Cartoon Network and Nickelodeon until 21 April.
For extra flexibility, there's also a thousand episodes On Demand, so customers can pick and choose their favourite shows. Eligible customers don't have to do anything and there will be no change to their contract.
The full line up of extra channels for families to enjoy includes:
Comedy Central
DMAX
Discovery
FOX
Gold
Box Hits
Kerrang
Kiss
Magic
ID
Lifetime
MTV
TCM
TLC
Rishtey
Rishtey Cineplex
Sony SAB
Colors
Ends