Skip to main content
Virgin Media still the cheapest place to watch the Premier League


4 September 2020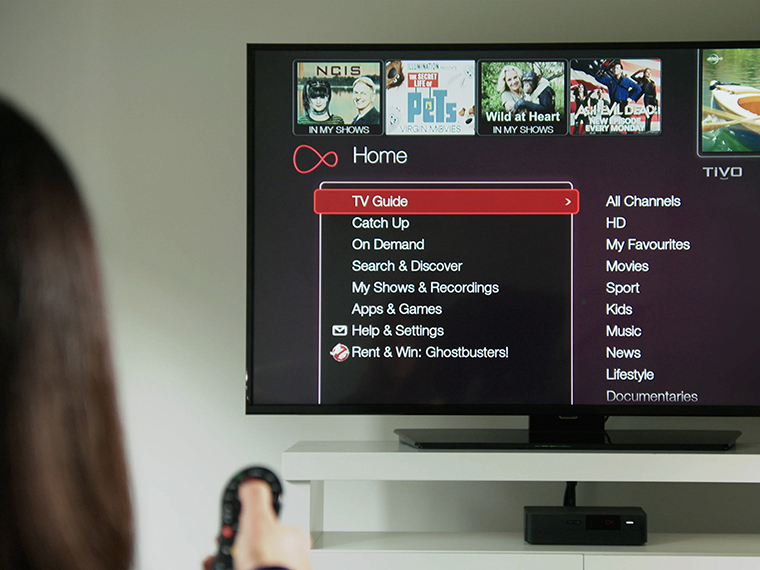 Virgin Media's Bigger + Sports bundle costs just £65 per month and includes all Sky Sports and BT Sport channels – £100 cheaper than Sky and £71 cheaper than BT over the duration of 18 months
Research shows that 57% of people admit they find how to watch all Premier League games confusing and 75% will watch all matches from the comfort of their home
Virgin Media relieves the stress for football fans with the Bigger + Sports bundle allowing them to watch Premier League, English Football League, UEFA Champions League and Europa League on Sky Sports, BT Sport and Amazon Prime Video in one place
Virgin Media bundles come loaded with ultrafast connectivity – perfect for streaming matches around the home
Virgin Media remains the true home of televised football and fans can secure a saving of up to £100 over 18 months compared to Sky and BT bundles.
Due to Covid-19 and the uncertainty of when fans will be able to return to football stadiums, the majority of the Premier League 2020/21 season will only be available to watch on television.
At present, 220 Premier League matches will be shown live on TV with Fulham v Arsenal kicking off the new season on Saturday 12 September on BT Sport at 12:30pm.
Research commissioned by Virgin Media shows that 75% of football fans will watch the Premier League at home. And 57% of those polled admitted that they are confused by how to watch all Premier League games.
This means that it has never been more important for consumers to have easy access to televised games through a simple and cost-effective TV bundle.
On like-for-like bundles, which include TV, broadband and landline services, Virgin Media is the cheapest option for consumers - saving them £100 over Sky and £71 over BT across 18 months.
David Bouchier, Chief Digital Entertainment Officer at Virgin Media, said: "With Premier League football remaining behind closed doors for now, football fans can watch all of the action with our Bigger + Sports bundle – the cheapest like-for-like deal available in the UK."
Virgin Media's Bigger + Sports Bundle
Consumers often split their broadband and TV service between multiple providers which can be more expensive and inconvenient.
However, Virgin Media offers its customers the convenience of single billing and the ability to watch Sky Sports and BT Sport – including its dedicated 4K BT Sport Ultimate channel – via its Bigger + Sports bundle.
The bundle, currently priced at just £65 per month, also comes loaded with ultrafast broadband with average download speeds of 213Mbps which means customers can stream matches on multiple devices throughout the home.
And for December's Premier League fixtures, which are shown exclusively on Amazon Prime Video, football fans can sign up for the month of December and watch the matches through the dedicated app integrated into Virgin Media's V6 set top box – so there's no need to switch remotes.
Survey data
Research commissioned by Virgin Media shows that 75% of football fans will watch the Premier League at home.
And in terms of their pre-match superstitions, fans said that they wear the same shirt before matches (37%) followed by sitting in the same seat (31%) and eating the same pre-match meal (12%).
ENDS
The comparison is on like-for-like TV, broadband and phone packages from Virgin Media, Sky and BT
The cost per month is inclusive of existing offers and SD/HD channels. It includes set up, installation and delivery charges. It doesn't include Amazon Prime Video subscription costs
Research correct as of Thursday 3 September. Cost calculated over the first 18 months
Virgin Media's Bigger + Sports TV bundle is priced at £65 per month. It includes all Sky Sports channels in HD as well as BT Sport in HD and 4K Ultra HD. It also comes with over 230 channels, 200Mbps broadband and landline weekend calls. Price quoted is for new customers.
Perspectus Global surveyed 1,500 football fans in August 2020
For More information, visit https://www.virginmedia.com/shop/bundles