Skip to main content
Virgin Media to show all Amazon Prime Video Premier League fixtures in December
14 December 2020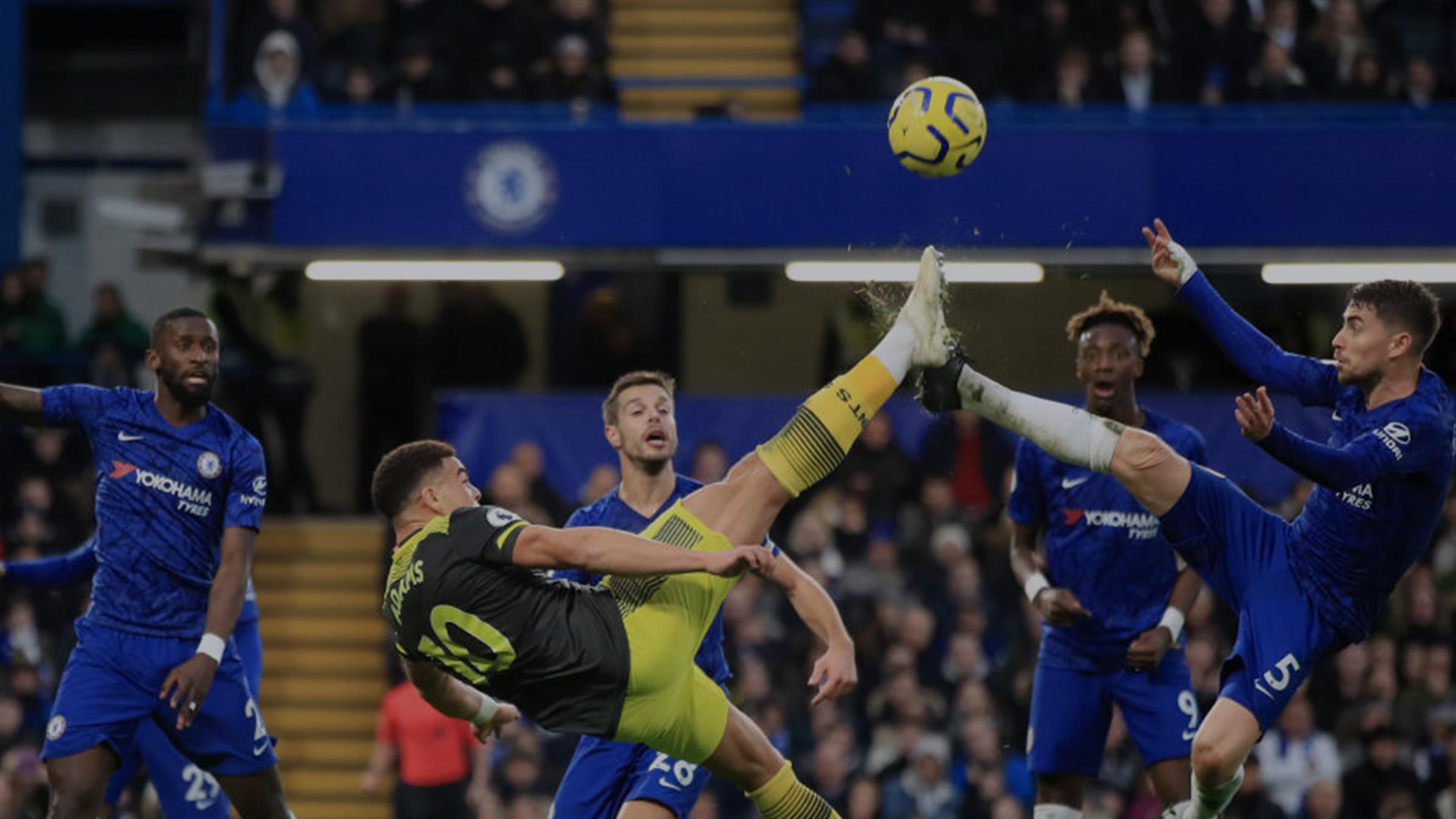 Virgin Media customers can watch more than 20 Premier League matches in December on Amazon Prime Video via the Virgin TV V6 and new TV 360 set top box
The Prime Video app was added to Virgin Media's TV platform in July 2019
Football in the highest picture quality available with some of the major matches shown in 4K Ultra HD
Virgin Media provides football fans the most convenient way to watch all the Premier League action from Sky Sports, BT Sport and Prime Video in one place this Christmas
Virgin Media customers will be able to watch all of Amazon Prime Video's Premier League matches in December via their TV set top box, with some matches available in 4K Ultra HD.
Prime Video, which has been available on Virgin Media since July 2019, is the only way football fans can watch this week's Premier League fixtures starting with Wolves v Chelsea on Tuesday 15 December at 17:30. The nine other games, including Liverpool v Tottenham Hotspur, will be shown across 16 and 17 December.
Prime Video will also be screening a further round of Premier League fixtures later this month, between Monday 28 and Wednesday 30 December, including Everton v Manchester City.
Virgin Media's ultrafast broadband network provides the UK's fastest widely available broadband speeds – with gigabit speeds available across many parts of the UK – and reliable connectivity meaning that football fans can stream multiple matches while other family members simultaneously play games online, video chat or browse the web.
Football fans can take their viewing experience to the next level with Virgin Media's new Virgin TV 360 service. The TV platform includes a new Mini box, TV remote with voice control and smart new features which offer a fully integrated, voice activated and personalised service.
Virgin Media customers that have signed up for Prime Video don't need to switch TV input, insert a USB stick into their TV or change remote as all of the action can be viewed through the integrated Prime Video app on the Virgin TV 360 or V6 set top box.
Both Virgin TV 360 and V6 set top boxes support 4K Ultra HD programming, meaning Virgin Media customers can enjoy any 4K Ultra HD matches in the highest picture quality from the comfort of their sofa or in any room in the house.
Virgin Media is the true home of Premier League football and has enabled its TV customers to watch all of the matches from Sky, BT and Prime Video in one place for years. Virgin Media customers can also watch selected matches from BT Sport and Prime in 4K Ultra HD.
David Bouchier, Chief Digital Entertainment Officer at Virgin Media, said: "Once more, we will be providing fans the best and most convenient way to watch Prime Video's Premier League fixtures this Christmas. With all of the Premier League matches from Sky, BT and Prime Video in one place, Virgin Media is the best place for football on TV this festive season."