Skip to main content
Virgin Media's Stephanie Amor stars in Channel 4's Black History Month celebration campaign
30 October 2020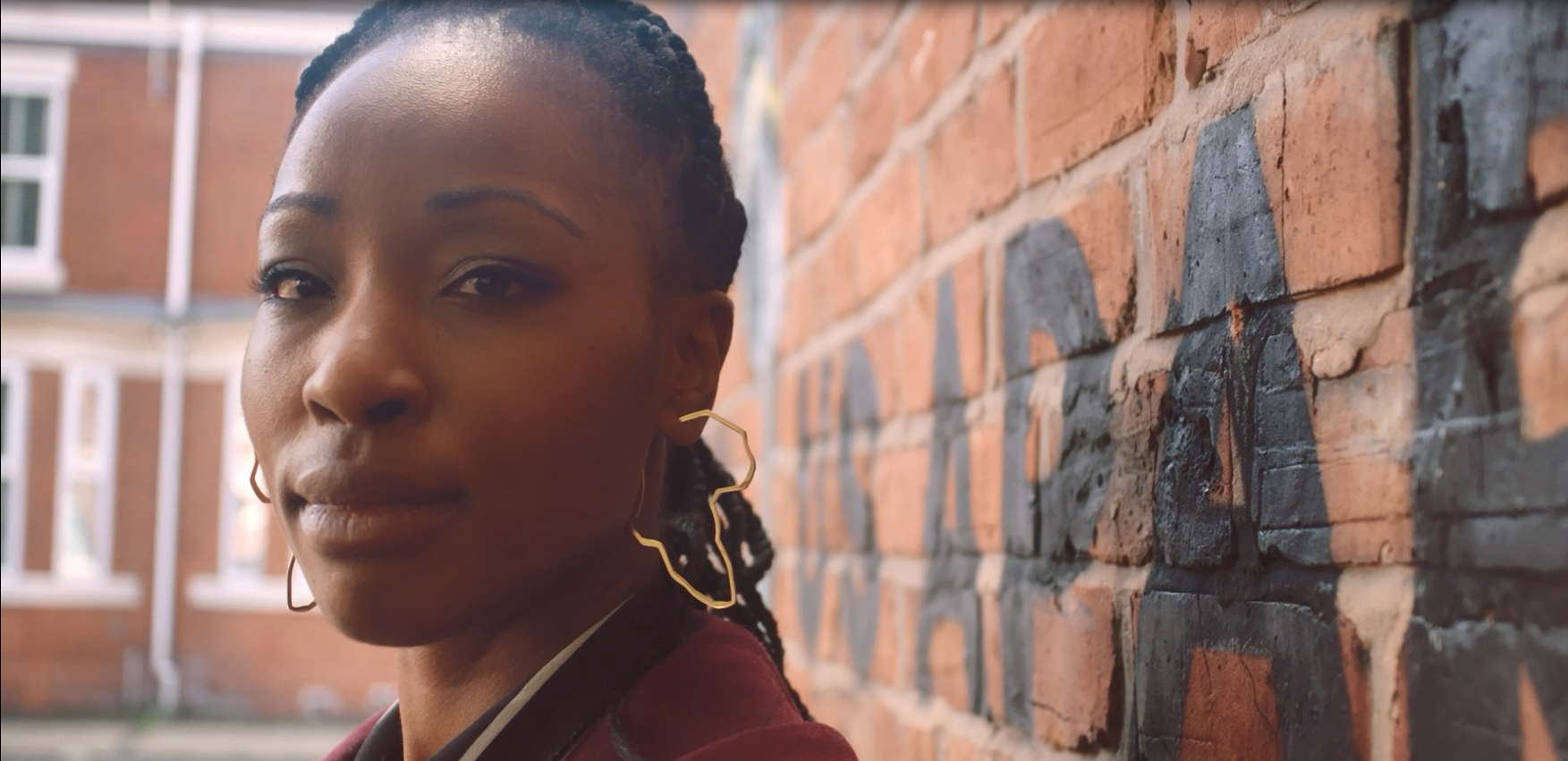 Leeds local and Virgin Media employee Stephanie Amor features in Channel 4's celebratory Black History Month advert, which will run nationally on the channel on Friday (30 October). The advert 'Black and Proud' showcases Black Britons from a variety of businesses and the public sector, sharing what Black History Month means to them.
Stephanie was offered her place in the advert following her submission to her employer, Virgin Media, outlining her connection to the month and her passion for Black northern narratives to be included in the celebration.
Speaking on what she saw as a great opportunity, Stephanie said she aimed to use her moment to share her positive outlook and belief that "everybody, regardless of background, can all learn every single day to make the world more inclusive."
Whilst focused on ensuring that she used her slot to articulate her message well, the perks of filming for one of the UK's biggest TV channels didn't escape Stephanie. Prior to filming, a car was sent to collect her and take her to the shoot location, a "surreal" situation which also brought home to her what an epic moment it is for the movement in general.
In recent years Black History Month has become more widely recognised throughout the UK and in spite of coronavirus restrictions organisers have ensured that the event can still be celebrated safely in a virtual way. However, in a typical year 4,000 events would be held nationally in locations across the UK including Leeds and Bradford.
Though Black History Month 2020 has come to an end, for Stephanie what's important is ensuring that Black history isn't just recognised in October. Currently Stephanie and her sister Dr Julie Duodu run 'Afro Leads', a social media campaign that aims to promote Black History throughout the year. On her inspiration for setting up the page, Stephanie said that she wanted to "put out content that is really reflective of the Black Briton I want to see… all year round and not just for one month."
Speaking on the month as a whole, Stephanie, who works in Bradford for Virgin Media, said:
"Black History Month is a fantastic opportunity to shine a light on some of the great achievements and initiatives taking place. It's also a chance to learn, listen and have conversations about things that haven't been so great so we can move forward to create a more inclusive workforce.
It's a perfect time to study the successes and contributions that have made Britain great and we should be proud of."
Stephanie can be seen tonight in Channel 4's latest advert, 'Black and Proud', marking the end of Black History Month.
ENDS
Notes for the Editor
The Channel 4 advert will be broadcasted in full throughout the evening's programming.
Black History Month runs every October in the UK, having first being celebrated in October 1987. Organised under the leadership of Ghanaian analyst Akyaaba Addai-Sebo, who had served as a coordinator of special projects for the Greater London Council (GLC), the event seeks to bring recognition to the contributions that people of African and Caribbean backgrounds have made to the UK.
Afro Leads is a social media campaign ran by Stephanie Amor and her sister Dr Julie Duodu, who are on a mission to celebrate and promote UK Black business and culture. Instagram: https://www.instagram.com/afro_leads/