Skip to main content
How do I check my service status?
If you have an issue with your broadband, TV, phone or mobile service you can run a test online via our Service status page.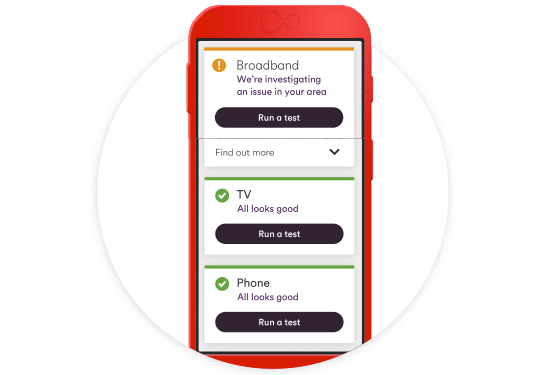 It's really simple and quick...
Run tests on your services and kit
Check your area for network outages
Book an engineer appointment
Manage devices on your network
Sign up for updates via text or email
Replace your old or faulty kit
Here's how to run a test…

Swipe through to see how: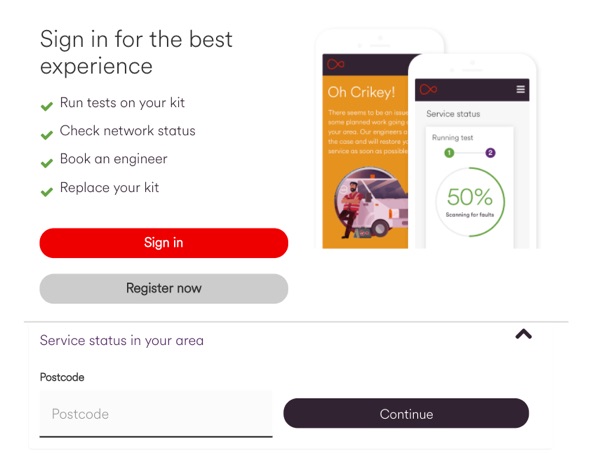 1. Go to Service status and select Sign in or…enter your postcode and select Continue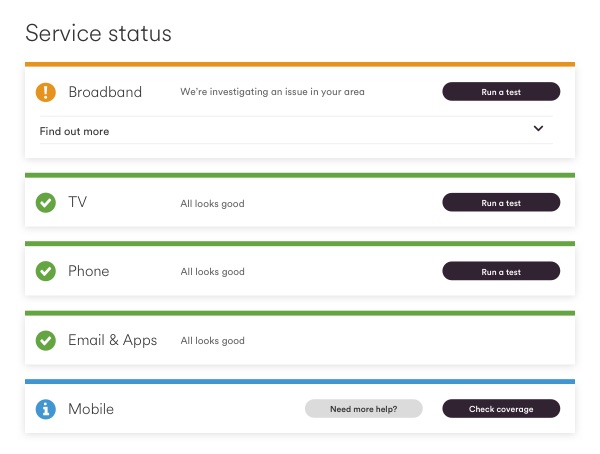 2. Select the service you wish test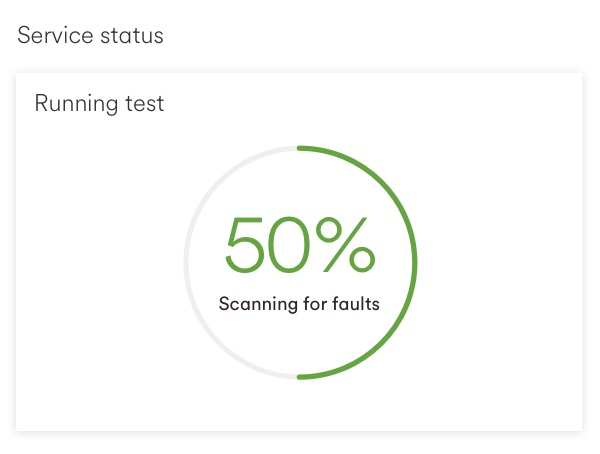 3. Follow the steps on screen to run your test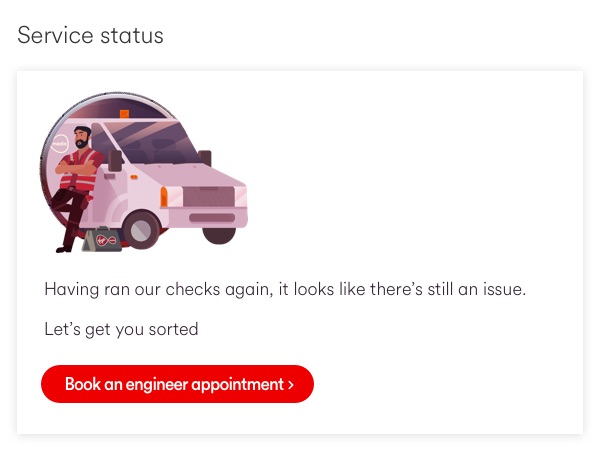 4. Once you're test is complete we'll provide you with further help or put you in touch with the right team
Need more help?
Check out our helping hand video for more details on how Service status works.