Skip to main content


Perfect your bundle
We've got some of the best phones on offer, picked just for you.



Want to be the envy of your friends and family?
Get in touch to order your new handset today. You can also save when you add up to 4 extra SIMs to your Family Plan.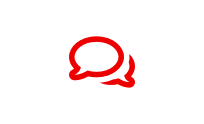 Chat with one of our online agents
Chat is open Monday to Saturday, 8am-8pm and closed on Sunday.
Call our Customer Service team
Call our Customer Service team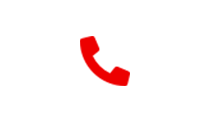 Call 789 from your Virgin Media mobile or 0800 052 0968 * from any other phone.
---
Open 7 days a week 8am -10pm
For our text relay service, call free on 18001 0800 052 2164
You can also contact us through a sign language interpreter. Open 7 days a week, 8am until midnight.
---
*For call costs to our team from a Virgin Media home phone, visit our Call costs page. Calls from other networks and mobile may vary.

Legal stuff
Freestyle Contracts: Based on either a 24 or 36 month interest free Consumer Credit Agreement provided by Virgin Media Mobile Finance Limited and a 30 day rolling Pay Monthly Airtime Contract with Virgin Mobile Telecoms Limited. Credit check & payment by Direct Debit required. You must pay off your loan in full in order to upgrade your handset. 0% APR Representative. All prices shown require eBilling. You may choose to receive a paper bill instead & we may charge you additionally for this, which we'll tell you about when you request the change. Standard charges apply please check with your network operator for rates.
V.VIP: £99 a month for 12 months then £139 per month. Includes mobile SIM with unlimited minutes, texts and data. Full House TV, Sky Cinema and Sky Sports (including in HD), VIVID 500 fibre broadband (average download speed 516Mbps) (available with VIVID 350 or 200 where VIVID 500 is not available) and Talk More Anytime. VIVID 500 only available as part of a package. Price includes line rental (£19 per month). Premium add-ons are available at extra monthly cost. If you cancel your service during your minimum term an early disconnection fee may apply. Downgrading a service in your bundle may result in loss of bundle discount and/or boosted speeds. If you upgrade any part of the service, standard pricing will apply to that upgrade but we will discuss this with you at the time. Virgin Media may withdraw or amend the pricing if you change any part of your package. This offer maybe withdrawn at any time and cannot be used in conjunction with any other offer unless stated by Virgin Media.
Truly Unlimited Plan: Virgin TV, fibre or home phone customers only. Includes unlimited data, minutes & texts to inclusive UK numbers for as long as you remain a Virgin TV, fibre or home phone customer. Truly Unlimited plan for your personal, mobile use only.
Boosted Bundles: Boosted Bundles include a mobile SIM and a broadband speed boost. Mobile SIMS available with a range of packages, price stated includes 2GB mobile data, unlimited mins and texts. Downgrading a service in your bundle may result in loss of bundle discount and/or boosted speeds.
*Standard charges apply, please check with your network operator for rates.
We offer Yodel standard 24 hour delivery free of charge. Deliveries are between 7am to 9pm, Monday to Saturday, if your order is placed by 7pm between Sunday to Friday. Any orders placed between 7pm Friday to 7pm Sunday will be delivered on Monday. Sunday delivery rules apply to bank holidays. Someone over the age of 18 will need to be in to sign for your parcel. If you have any other questions about your delivery, check out our FAQs.
General: Phones subject to availability. Each July your airtime plan will increase by the Retail Price Index (RPI) rate of inflation announced in April of that year. We'll give you 30 days' notice of the exact increase. Plans include UK calls to UK landlines (01, 02, 03) & UK mobile networks. Calls & texts to mobiles in Jersey, Guernsey and Isle of Man are not covered by your inclusive monthly usage allowance. UK texts and data only. Speeds experienced will vary by device and location.
Calls to service numbers: The cost of calling 084, 087, 118 and 09 is formed of a combined access and service charge: we set the access charge and the company you're calling set the service charge. Your access charge for these numbers will be shown on your bill and is currently 36p per minute for Pay As You Go and 58p per minute for Pay Monthly. The service charge will be advertised by the company that you are calling.
Calls to other non-geographic numbers: Freephone calls starting 0800 or 0808 are free from mobiles. Calls to 070 numbers will cost you up to 75p per minute in the UK.