Skip to main content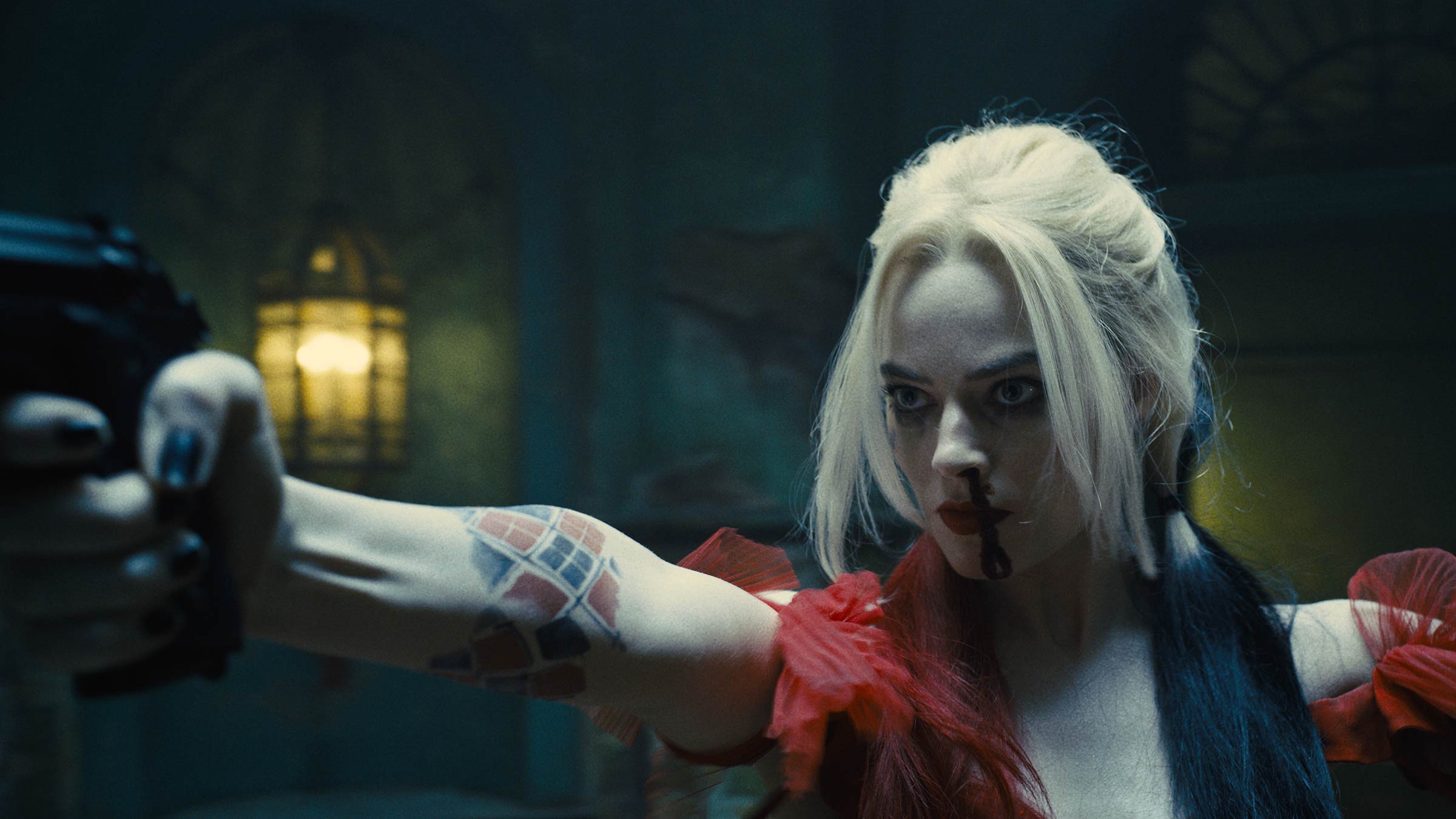 With loads of great films to buy or rent in Movies On Demand, plus top TV shows to own on the Virgin Media Store, it's going to be epic!
By Virgin TV Edit
Have we got a treat for you this month, or what? With a line-up like this, it was tricky to find a place to start… but here goes. Get the gang round and settle in for a month of blockbuster cinema and telly.
After what has felt like a very long wait, James Gunn's The Suicide Squad is punching its way onto our screens, with Margot Robbie reprising her role as the fiendish Harley Quinn. Disney is offering up double trouble with Jungle Cruise and Cruella this month. And the grand finale of Neil Gaiman's American Gods is set to grace us with its divine presence.
Here is the current pick of what's available to buy or rent on the Virgin Media Store…
The Suicide Squad

Available to rent in On Demand > Movies > Premium Rentals. Cert 15
You'd be forgiven in thinking you watched The Suicide Squad a few years ago, but that was actually the David Ayer-directed Suicide Squad. Instead, this new reboot-slash-reimagining comes from Guardians of the Galaxy director James Gunn.
It's a loving homage to its comic book origins that never takes itself too seriously. And because Gunn is at the helm, it's got a toe-tapping soundtrack to boot. The storyline follows a similar pattern to the 2016 version – Viola Davis is rounding up eccentric super-convicts for a save-the-day mission in return for a reduced sentence. But this time around, they're not fighting to prevent the apocalypse… it's a giant alien starfish.
Disney's Jungle Cruise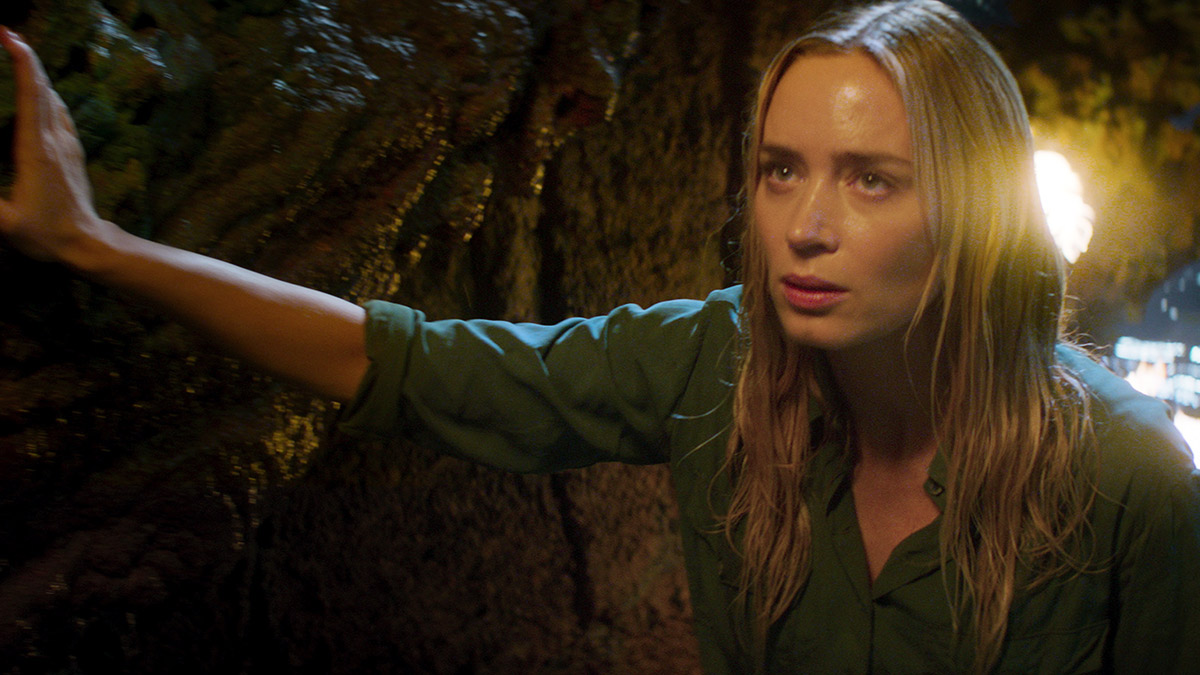 Available to buy. Cert 12
Disney has a knack of turning its popular theme park attractions into blockbuster films – just look at the Pirates of the Caribbean series. That's right, before Depp's Captain Jack Sparrow, Disneyland guests were floating their way through a swashbuckling mini-adventure in Anaheim, California. And the very same is true for Jungle Cruise, starring Dwayne Johnson and Emily Blunt.
Legend has is that there's a magical healing tree called Lágrimas de Cristal hidden deep in the South America jungles, and Dr Lily Houghton (Blunt) wants a piece. Thankfully, hired skipper Frank Wolff (Johnson) has similar ideas, and relishes the opportunity to navigate when chancing upon Dr Houghton's mysterious arrowhead artefact.
Disney's Cruella
Available to buy now and rent from Thursday 30 September. Cert PG
Cruella wasn't always the evil, dog-caped crook we know from 101 Dalmatians, but her origin story provides a pretty good idea as to where things went awry. As a young woman, fashion-obsessed Estella (Emma Stone) is determined to make a name for herself. But when she lands her dream job designing lines for the iconic Baroness von Hellman (Emma Thompson), her true colours quickly begin to shimmer.
The Hitman's Wife's Bodyguard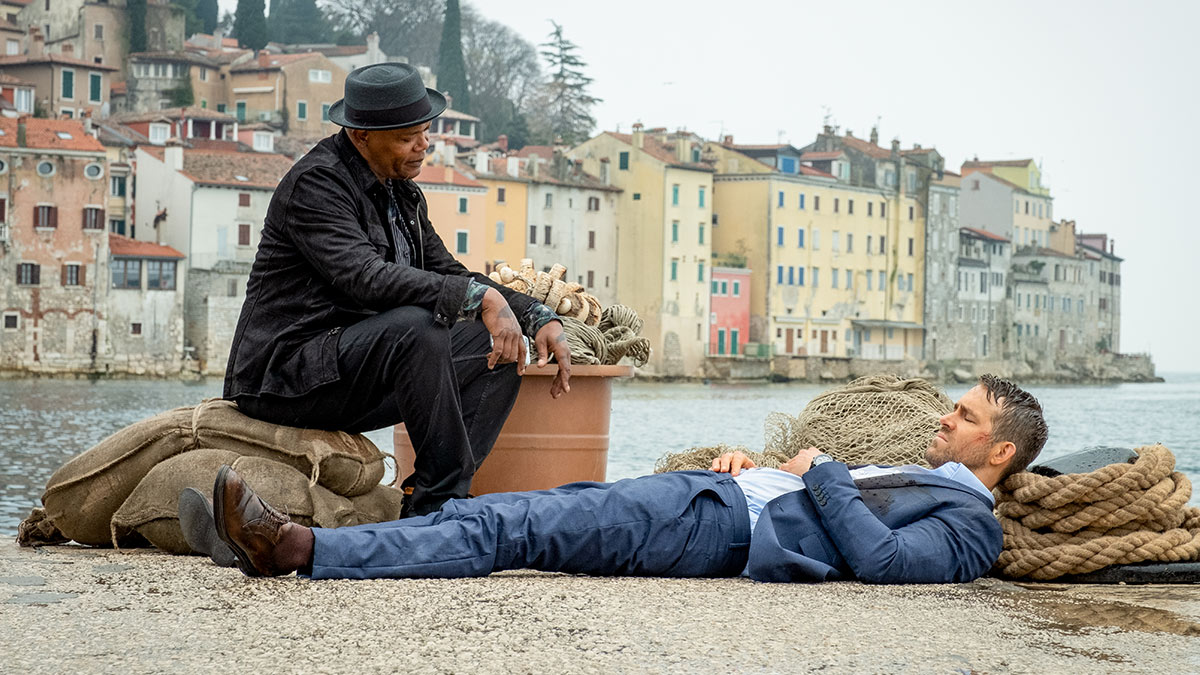 Available to buy now and rent from Monday 13 September. Cert 15
Hot on the heels of The Hitman's Bodyguard comes the sequel, The Hitman's Wife's Bodyguard. The bodyguard in question, Ryan Reynolds, has had enough of his mercenary life, following the last movie's explosive escapades, and is peacefully enjoying a medically sanctioned sabbatical. But sometimes you don't need to go looking for trouble, it finds you – this time in the shape of Salma Hayek.
Another Round
Available to buy from Friday 24 September, and rent from Monday 27 September. Cert 12
Can humanity run more efficiently when everyone is just a little bit drunk? That's what a group of Danish teachers are pondering in Another Round, embarking on a mission to live their personal and professional lives with a constant 0.5% blood-alcohol level. Mads Mikkelsen (Casino Royale) stars in this black comedy, which took the Oscar for Best International Feature Film.
The Courier
Available to rent from Monday 27 September in On Demand > Movies > Premium Rentals. Cert 18
In this true story, Benedict Cumberbatch is an unremarkable businessman going about his daily life with little more concern than work and family. But when he's recruited by British intelligence to help penetrate the Cold War-era Soviet nuclear programme, he quickly becomes entangled in matters beyond his ken.
The White Lotus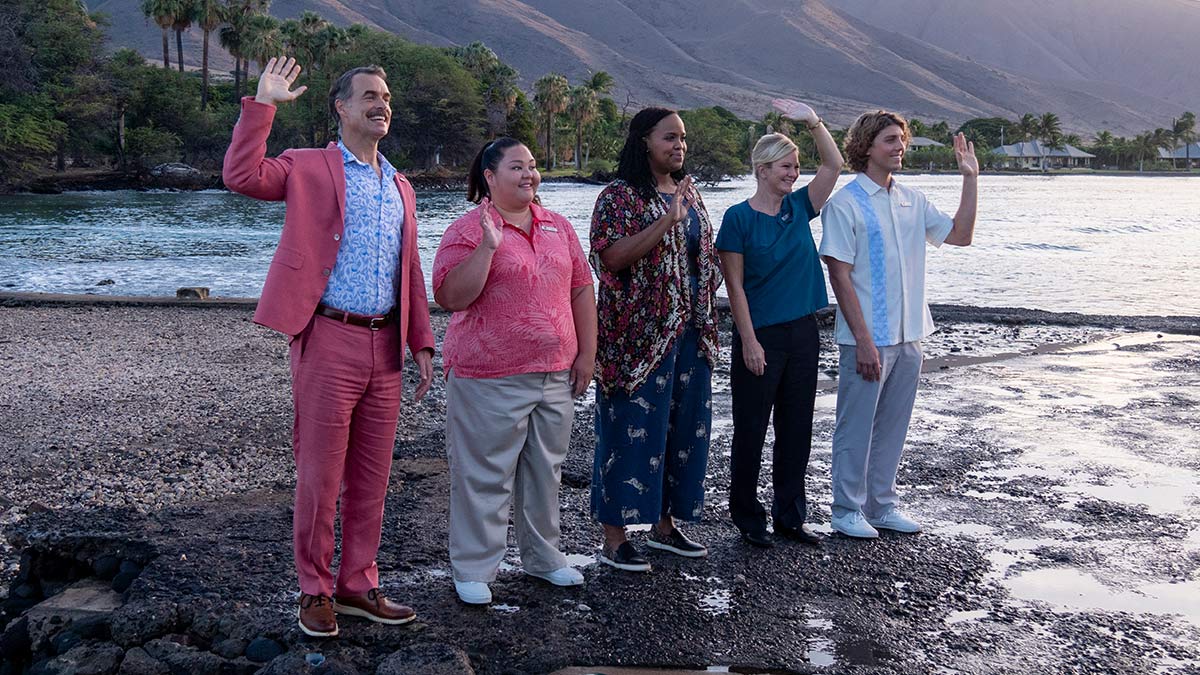 Available to buy from Tuesday 21 September.
From the brain of Mike White (School of Rock) comes The White Lotus, an idyllic Hawaiian resort where happy, affluent guests enjoy some much-needed R&R. Unfortunately for the hotel staff, all is not as it seems when it comes to smiling guests, as the paper that covers the cracks begins to peel away.
The HBO show's all-star cast includes: Murray Bartlett (Looking), Connie Britton, (Nashville), Jennifer Coolidge (2 Broke Girls), Alexandra Daddario (True Detective), Fred Hechinger (Eighth Grade), Jake Lacy (Girls), Brittany O'Grady (Little Voice), Natasha Rothwell (Insecure), and Sydney Sweeney (Euphoria).
American Gods
Season 3 available to buy from Monday 27 September. Seasons 1 & 2 available to buy now. Cert 18
In the third and final series of the much-loved series based on the Neil Gaiman novel, magic and mystery are still rife. Shadow is on the run, in a desperate attempt to find out what kind of man he can be away from the conniving Mr Wednesday.
Haven't signed up to the Virgin Media Store?
It's the place where you can buy the latest and greatest movies and TV Box Sets, yours to watch again and again, at home or on the go. Sign up now at virginmediastore.com, and go to On Demand > Movies to choose from hundreds of films and TV Box Sets and start watching instantly.
Enjoy your purchases on your Virgin TV Box (TiVo®/V6). Or you can access online and on your registered iOS and Android devices with the Virgin Media Store app.
You can also rent the latest films
If you have a TiVo® box or Virgin TV V6 box, powered by TiVo®, go to On Demand > Movies. If you have Virgin TV 360 box, go to Box Sets & Movies > STORE.
Search for a title, or browse by category such as Out This Week, Best Sellers or Collections. Once you've found the movie you want to rent, select Watch now to start watching instantly. Then, sit back and enjoy! You'll have up to 48 hours to finish watching your film.
Virgin Media Store: Separate terms and conditions apply to the Virgin Media Store service. Purchases must be made on the website or set top box. Virgin TV subscription and our latest Virgin TV V6 box required to buy and watch via set top box – Store is not available on other boxes. Compatible device & browser required. Max 5 registered devices. Max 2 devices can stream content simultaneously. Stream and download in UK only.
Virgin Movies On Demand: Virgin Movies On Demand movies are pay by title. Once rented, content available for 48 hours.
Image credits: The Suicide Squad TM & © DC Comics. © 2021 Warner Bros. Entertainment Inc. All Rights Reserved
Disney's Jungle Cruise © 2021 Disney
Disney's Cruella © 2021 Disney Enterprises, Inc.
The Hitman's Bodyguard's Wife © 2021 Lions Gate Ent. Inc. All Rights Reserved
The White Lotus © 2021 Home Box Office, Inc. All Rights Reserved. HBO® and all related programs are property of Home Box Office, Inc.