Skip to main content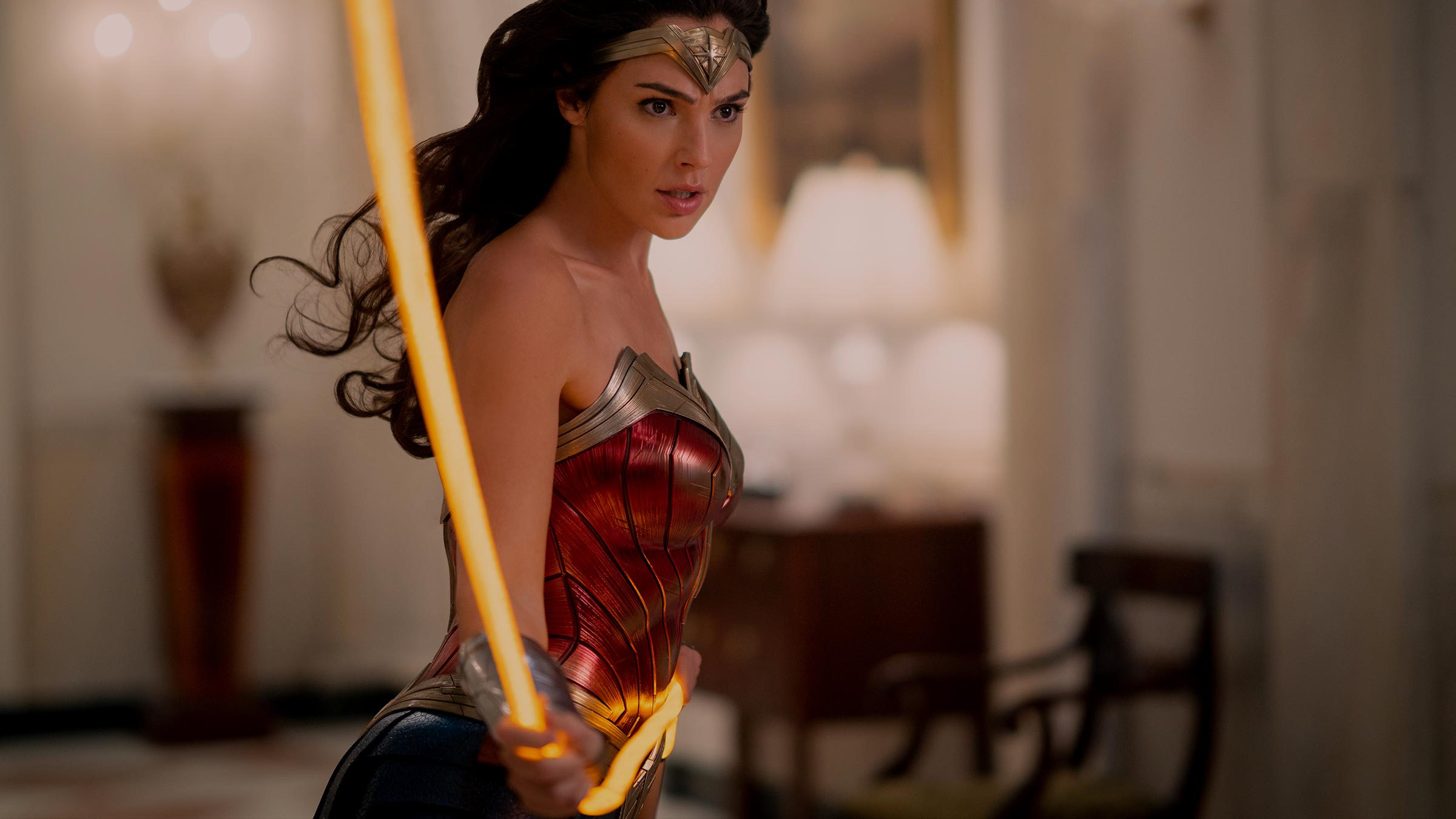 With loads of great films to buy or rent in Movies On Demand, plus top TV shows to own on the Virgin Media Store, it's going to be epic!

You can also enjoy talking cats, superpowered pups and two time-travelling adventures. Here is the current pick of the films available to buy or rent and TV shows available to own on the Virgin Media Store.

Wonder Woman 1984
Available to rent now. Cert 12
After the seismic events of the all-conquering Wonder Woman, the action has now shifted to the 1980s. The immortal demigoddess and Amazon princess (Gal Gadot) has been around a long time, but has lost a lot in the process, including her beloved Steve Trevor (Chris Pine). Diana must battle new enemies, including media businessman Maxwell Lord (Pedro Pascal), and deal with the fallout when someone from her past returns. Kristen Wiig stars as Diana's friend Barbara Minerva.

Bill & Ted Face The Music
Available to buy now and rent from Monday 25 January. Cert PG
Most excellent duo Bill S Preston Esquire (Alex Winter) and Ted "Theodore" Logan (Keanu Reeves) are back for a whole new adventure. This third instalment of the Bill and Ted saga comes 29 years after we last saw these iconic buddies on the big screen. They're tasked with writing a song that will save the world (again) – and the Grim Reaper (William Sadler) is back to rock the air guitar.

Cats & Dogs: Paws Unite!
Available to buy from Monday 25 January and rent from Monday 8 February. Cert U
Ten years after Cats & Dogs: The Revenge Of Kitty Galore, this film reunites the talking canines and felines for a new adventure. When we first met them, they were at odds with one another in the age-old cats versus dogs battle, but now they join forces against a new enemy: Pablo the parrot (voiced by George Lopez). Have they tried giving him a cracker? New Girl's Max Greenfield and The Big Bang Theory's Melissa Rauch also lend their voices.
Available to rent from Friday 29 January. Cert TBC
From Justin Benson and Aaron Moorhead, the filmmakers behind horror movies The Endless, Spring and Resolution, comes twisty, time-altering flick Synchronic. Look out, TENET! Paramedics and friends Steve Denube (Anthony Mackie, Avengers: Endgame) and Dennis Dannelly (Jamie Dornan, Fifty Shades Of Grey) are called out to various gruesome accidents in New Orleans. All the deaths have been caused by a mysterious new drug called Synchronic. When Dennis' daughter goes missing, Steve uncovers that the key to finding her might just be the drug itself.

PAW Patrol: Mighty Pups Super PAWs
Season 1 available to buy now. Cert U
Six puppies led by ten-year-old boy Ryder protect the residents of the Adventure Bay community with their special superpowers. In this season, Mayor Humdinger's kittens also receive powers, as does Mayor Goodway's pet chicken Chickaletta! With a thief on the loose and Mayor Humdinger's nephew Harold putting the town under a deep freeze, it's up to the Mighty Pups to restore order.

Available to buy or rent now. Cert 12
This mind-bending movie from Inception writer/director Christopher Nolan is a must-watch, especially as one of the biggest releases of 2020. The fight scenes are truly breathtaking and will make you wonder how on earth they filmed them long after the credits roll. John David Washington stars as the unnamed protagonist, alongside Elizabeth Debicki, Robert Pattinson and Kenneth Branagh, in this high-octane action thriller.

The New Mutants
Available to buy or rent now. Cert 15
Set in the X-Men universe, this follows five teenage mutants – Mirage (Blu Hunt), Wolfsbane (Maisie Williams), Cannonball (Charlie Heaton), Sunspot (Henry Zaga) and Magik (Anya Taylor-Joy) – who are housed at an institution meant to "cure" them of their powers. They soon realise there are people who don't have their best interests at heart and perhaps it's better they use their powers rather than feel ashamed of them.

Haven't signed up to the Virgin Media Store?
It's the place where you can buy the latest and greatest movies and TV Box Sets, yours to watch again and again, at home or on the go. Sign up now at virginmediastore.com, and go to On Demand > Movies to choose from hundreds of films and TV Box Sets and start watching instantly.
Enjoy your purchases on your Virgin TV Box (TiVo®/V6). Or you can access online and on your registered iOS and Android devices with the Virgin Media Store app.
You can also rent the latest films
If you have a TiVo® box or Virgin TV V6 box, powered by TiVo®, go to On Demand > Movies. If you have Virgin TV 360 box, go to Box Sets & Movies > STORE.
Search for a title, or browse by category such as Out This Week, Best Sellers or Collections. Once you've found the movie you want to rent, select Watch now to start watching instantly. Then, sit back and enjoy! You'll have up to 48 hours to finish watching your film.
Virgin Media Store: Separate terms and conditions apply to the Virgin Media Store service. Purchases must be made on the website or set top box. Virgin TV subscription and our latest Virgin TV V6 box required to buy and watch via set top box – Store is not available on other boxes. Compatible device & browser required. Max 5 registered devices. Max 2 devices can stream content simultaneously. Stream and download in UK only.
Virgin Movies On Demand: Virgin Movies On Demand movies are pay by title. Once rented, content available for 48 hours.
Image credits: Tenet © 2020 Warner Bros. Entertainment Inc. All rights reserved.
New Mutants © 2020 20th Century Studios © 2020 MARVEL.
Wonder Woman 1984 © 2021 Warner Bros. Ent. All Rights Reserved TM & © DC Comics.
Bill & Ted Face The Music © 2020 Orion Releasing LLC. All Rights Reserved.
Cats & Dogs: Paws Unite! © 2021 Warner Bros. Entertainment Inc. All rights reserved.