Skip to main content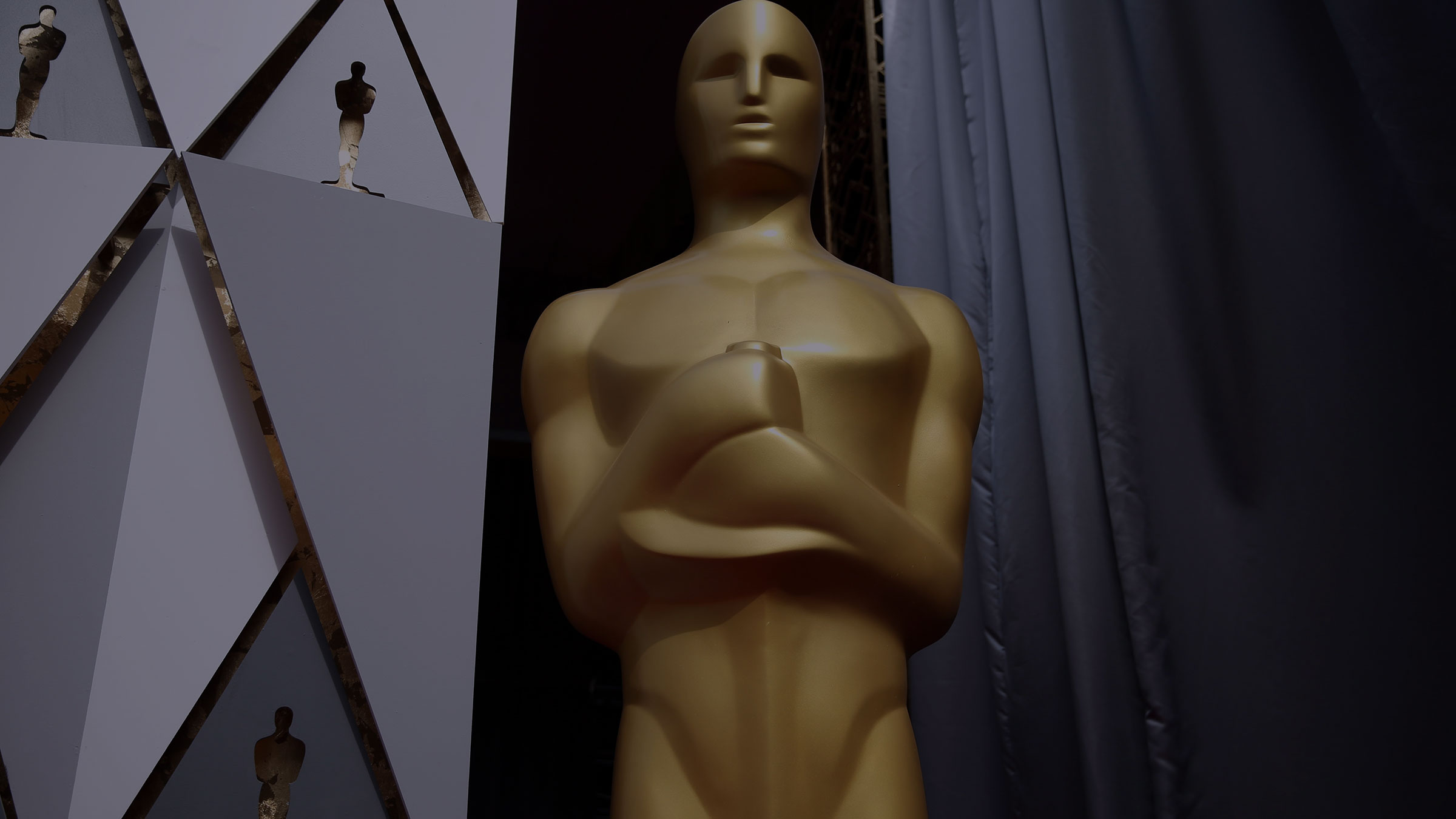 The glitziest night in the movie calendar is almost here. Dust off your bow tie, get all the info and see the nominees
The 90th Annual Academy Awards, Sunday 4 March, from 1.30am, Sky Cinema Greats/HD (CH 434/404)
Oh, what a night! You just can't beat the old-school glamour of the Oscars. All your big screen favourites, together in one sparkly room, celebrating the year's finest cinematic achievements. You can see all the nominees on our handy ballot sheet here. We're so excited we don't think we'll be able to sleep. Which is actually quite handy, since the Oscars takes place in the middle of the night in UK time. So instead, we're going to stay up late and watch them live on this season's special Sky Cinema Oscars channel, taking over Sky Cinema Greats/HD (CH 434/404) until 11 March. Are you in?
To get the party started, join Alex Zane from 11pm for The Oscars: Greatest Shocks, Frocks And Fairytales, as we revisit the biggest talking points in Academy Awards history. Then, from midnight, we head live to the red carpet to see the stars arrive in style. The ceremony itself begins at 1.30am, with talk show host Jimmy Kimmel once again taking the mick out of the crowd as master of ceremonies.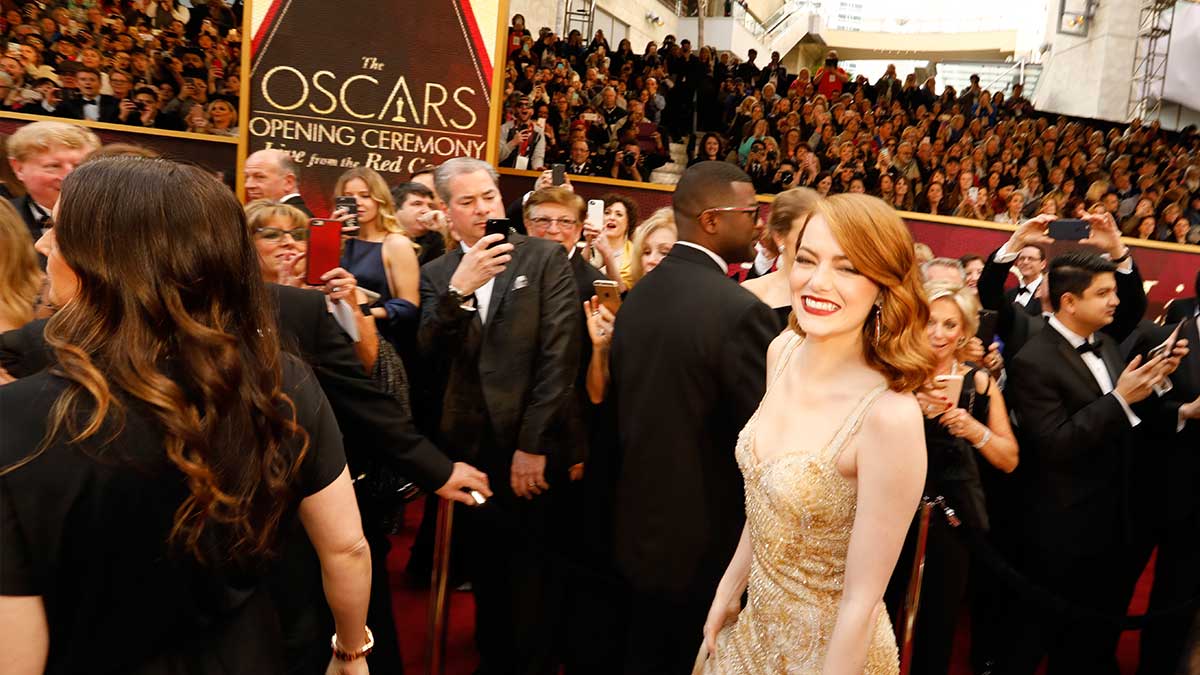 Emma Stone at the 89th Academy Awards
And like any great marathon (whether it be physical, mental or movie-based) it helps to be prepared. Having pulled a few Oscar all-nighters ourselves, we thought we'd share the knowledge with a few top tips…
1. Treat this like a long-haul flight
Because you're literally in it for the long haul. This shindig will be going on until about 4.45am. That's not for the faint-hearted (unless you work nights, of course). If you watch from the moment the red carpet opens to when the final winner leaves the stage, you're looking at roughly five hours of entertainment. Take regular breaks to have a bit of a stretch, take a nap during an award you don't particularly care for and stay hydrated. Which leads us neatly on to…
2. Prepare the all-nighter supplies
Naturally, you might consider reaching for the coffee pot. We say – avoid at all costs! Forcing yourself to stay awake with endless cups of coffee is just going to give you the shakes and a headache. Get the decaf going and you'll be surprised at the placebo effect. As for the snacks? Anything you can eat with your hands without taking your eyes off the TV.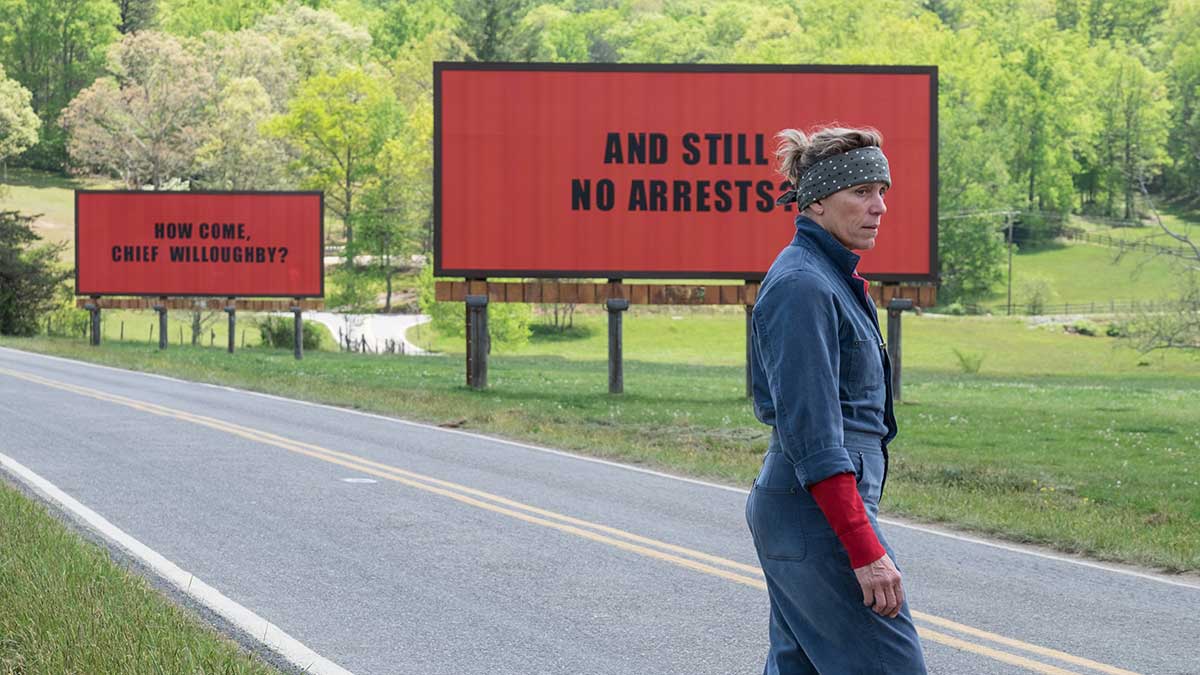 Frances McDormand in Three Billboards Outside Ebbing, Missouri
3. Make your predictions
Download our Oscar ballot sheet here or scan your eyes over the nominees below and make your predictions (if only to post on social media as later proof of your clear psychic powers). Here are our thoughts on The Big Five:
Best Picture – The Shape Of Water
Best Director – Guillermo del Toro, The Shape Of Water
Best Actor – Gary Oldman, The Darkest Hour
Best Actress – Frances McDormand, Three Billboards Outside Ebbing, Missouri
Best Original Screenplay – Three Billboards Outside Ebbing, Missouri
4. And your other predictions
We all know the big moments at the Oscars aren't just for the victors. Nicole Kidman clapping a bit funny is just as likely to do the rounds on Twitter as an acceptance speech. This much we can guarantee: someone will make another Weinstein joke that just isn't funny. Someone will make a face at it and become a meme. And someone will make the most amazing speech on what has been a dark year for Hollywood, that'll absolutely raise the roof and kickstart their presidential campaign. But what will be THE moment everyone will be talking about the next morning?

5. Watch it where you want
If nodding off is inevitable, you might as well be in the comfort of your own snug bed and take the Oscars with you. Or maybe you're throwing a full-on Oscars party and have a projector to connect your laptop to. If you subscribe to Sky Cinema on Virgin TV, you can watch the Oscars on the go with the Sky Cinema app on your mobile, laptop or tablet anywhere in the UK with a WiFi or broadband connection. Just download from the Apple App Store, Google Play or the Amazon appstore and log into the app to start watching.

If you can't stay up you can always start the week off with a touch of glamour, by giving yourself the morning off on Monday 5 March and watching the entire awards ceremony from 8am on Sky Cinema Oscars.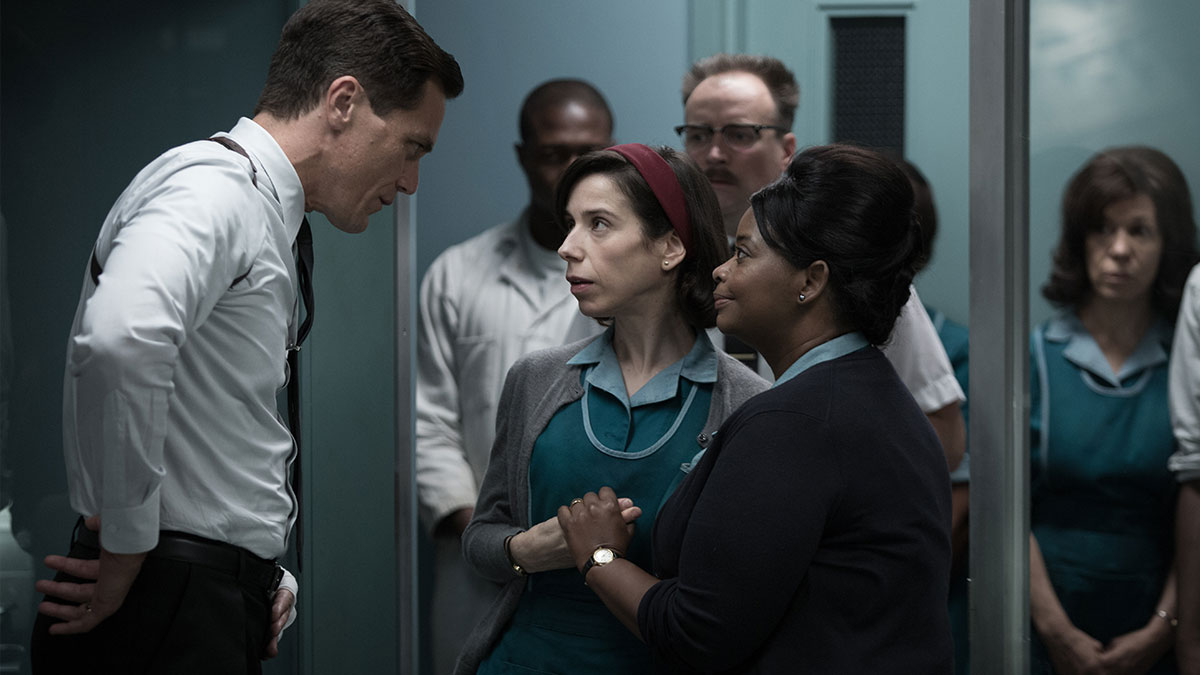 Upgrade to Sky Cinema now
Don't have Sky Cinema? You can find out about our Sky Cinema package and upgrade here.
HD: HD TV required to view HD channels. Number of inclusive HD channels depends on package.
Sky Cinema HD: Sky Cinema Premiere +1 not available in HD.
Sky Cinema app: Only available via the Sky Cinema app (selected iOS and Android devices only) or website to customers who subscribe to these channels. UK only. Maximum 2 devices. Selected content may not be available to view. Separate End User Licence Agreements and terms and conditions apply to the Sky Cinema app and website. Live streaming and On Demand available in UK with broadband, WiFi or 3G/4G only. Minimum 800 kbps recommended per device accessing the service.