Skip to main content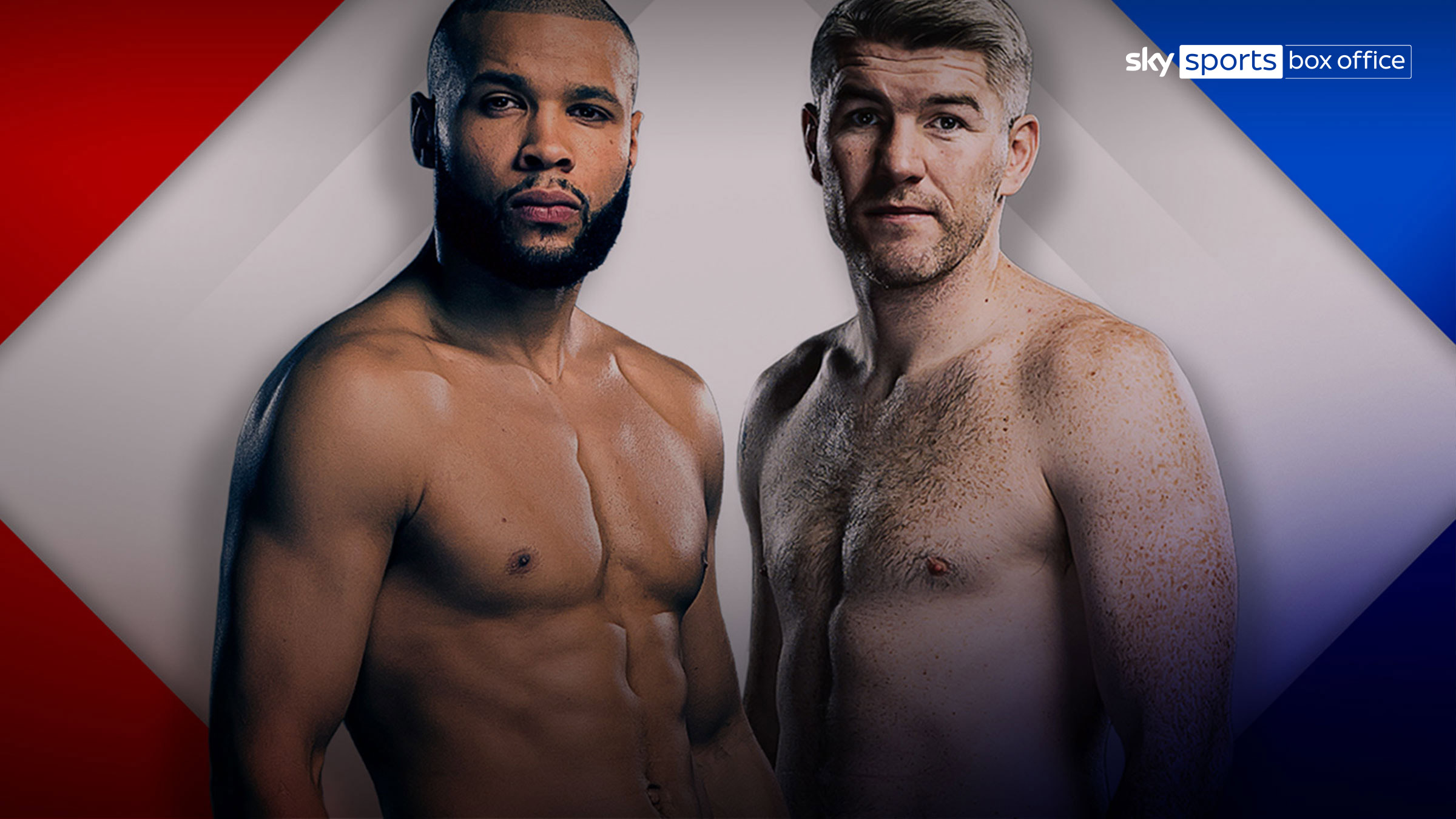 Chris Eubank Jr and Liam Smith clash at the AO Arena in Manchester – read on to find out how you can purchase the fight on Sky Sports Box Office with Virgin Media
By Becky Gamester-Newton, Writer
Boxing fans, get ready. Chris Eubank Jr and Liam Smith are about to kick off 2023 with a mouthwatering middleweight clash in Manchester.
The fight was arranged after Eubank Jr's bout with Conor Benn, due to take place last October, was cancelled when Benn tested positive for a banned substance.
But the pair haven't taken long to get stuck into the pre-fight trash talk, with Smith commenting that Eubank Jr lacks the boxing intelligence to succeed – while Eubank Jr claims to be "twice the fighter that he is".
Want to know more? Read on…
This might be an obvious question, but is Chris Eubank…?
… yes, he is related to THAT Chris Eubank – as the "Jr" suggests, he's the son of the man who held world titles at two weights and fought two memorable bouts against fellow British boxer Nigel Benn in the 1990s.

The British boxing legend trained his son, who has been boxing professionally since 2011 with 32 wins and just two defeats. Like his father, Eubank Jr has switched between middleweight and super middleweight divisions, and it was in the latter that he won a world championship belt in 2017 – although he lost it a year later in a mometous fight against another Briton, George Groves.
Eubank Sr's father has been by his side throughout his career, most notably in a British middleweight title clash with Nick Blackwell, in which Eubank Sr asked the referee to stop the fight and – mindful of his own bout with Michael Watson that left his opponent with brain damage – instructed his son to stop hitting Blackwell in the head.
Eubank Jr hopes that they can have a more regular father-son relationship once he retires from the sport, telling The Times: "It's great because I learnt from the best but it's sad at the same time because you just want a dad, not a mentor, not a coach. I'm excited for the day when I retire, the conversation switches to boxing and I can say, 'Dad, I'm done, sit down.'"
The family suffered tragedy in 2021 when Eubank Sr's younger son Sebastian, Eubank Jr's little brother, died after having a heart attack while on holiday in Dubai. Eubank Sr threatened to pull his son out of the planned fight with Conor Benn, and the younger Eubank said he believed his father is now more protective of him. Eubank Jr said: "It's not that he is scared… I lost a brother a year ago. And he just doesn't want to take any risks now."
Is Liam Smith from a boxing family too?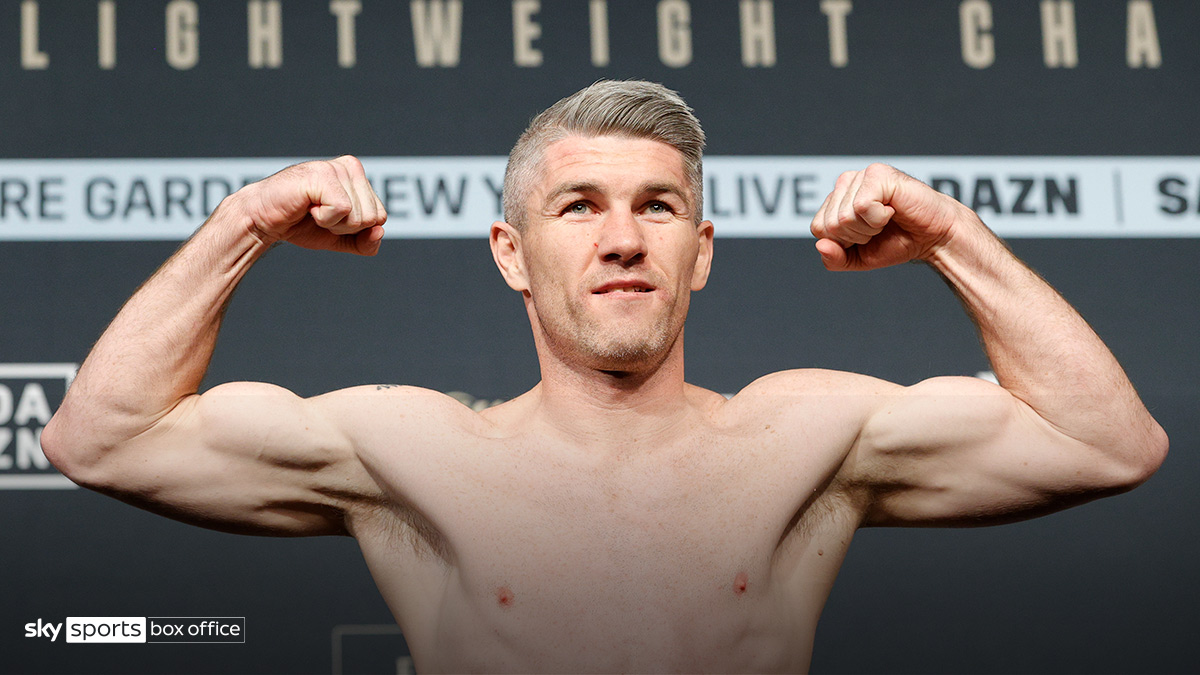 Yes – his brothers Paul, Stephen and Callum have all succeeded as pro boxers. Each has won various national, regional and junior world titles over their careers (Paul and Stephen are now retired), but Liam is the only one with a world championship to his name, having claimed the WBO light middleweight title in 2015.
The quartet of brothers also have two sisters, Chloe and Hollie. Hollie, the youngest sibling, has been diagnosed with autism and the boxing brothers have taken on the roles of ambassadors to raise awareness of the condition. All have fought with the word AUTISM stitched into their shorts.
Who's the favourite?
Smith is in top form, having seen off Jesse Vargas, Anthony Fowler and Hassan Mwakinyo. The Liverpool boxer has a similar record to his opponent, with 32 wins and three defeats in a 15-year career spent mostly at light middleweight.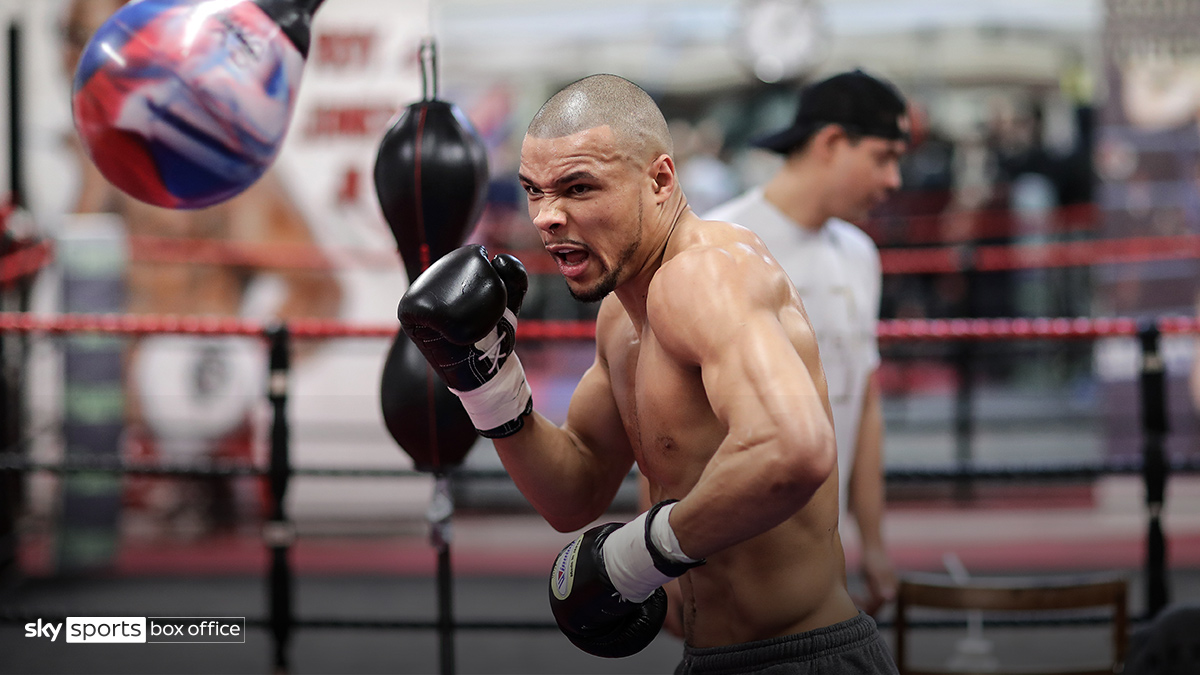 However, Eubank Jr – as a former IBO world title holder and a historically heavier boxer – has been made favourite by the bookies. He comes into the clash off the back of a six-fight unbeaten run.
Eubank's former opponent Groves says he expects Eubank to win. "He's got natural size to his advantage," says the now-retired Londoner. "Eubank needs to come and throw volume and try and hurt Smith to the body. It also depends how tight he is at the weight, but I think Eubank wins."
Ex-world champion Amir Khan, however, is going for his former sparring partner Smith. "He's a hard worker, trains very hard," Khan says. "A lot of people are going to favour the younger fighter in Chris Eubank Jr but I just feel that experience, in this case, takes over."
How big is this match-up?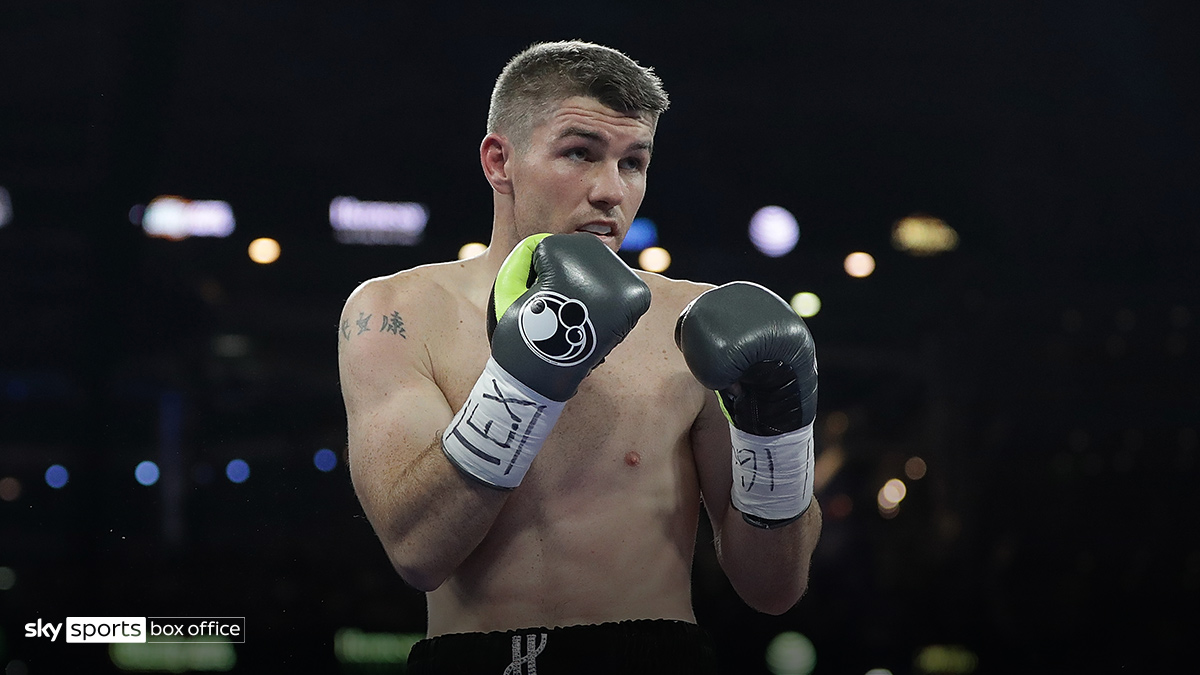 There's an argument that this is a better contest than the original planned bout between Eubank Jr and Benn, which was a bit of a sneaky attempt to recreate the Eubank Sr-Nigel Benn rivalry because the sons don't fight at the same weight.
And while Eubank may be the heavier hitter, many fans believe Smith is the more complete boxer. It may not be a title fight, but it should be guaranteed entertainment – particularly after they traded insults at the preview press conference…

Who's on the undercard?
Olympic bronze heavyweight medallist Frazer Clarke will continue his rise in the professional sport, though his opponent has yet to be confirmed.
Chris Kongo will challenge Ekow Essuman for the British and Commonwealth welterweight titles, while Richard Riakporhe v Krzysztof Glowacki is also on the card in a cruiserweight contest.
The clash between New Zealand's Joseph Parker, ex-heavyweight world champion, and Jack Massey, who fights in his home city of Manchester, should be an intriguing one. Scottish cruiserweight prospect Scott Forrest hopes to continue his perfect career start when he fights Belgium's Amine Boucetta.
How do they measure up?
When is Eubank Jr v Smith on TV?
This ace night of boxing action from Manchester's AO Arena starts at 6pm on Saturday 21 January. You can watch it live on Sky Sports Box Office with Virgin Media at a cost of £20.95 (HD) or £19.95 (SD).
You can order the event from 10am on Tuesday 17 January. Two full repeat showings will also be shown on Sunday 22 January at 8am and 3pm.
Tivo® and V6 customers: Go to Home > On Demand > Live Events, press the red button then choose your event and follow the instructions on screen. A TV PIN may be required. To view your booking, once purchased, go to On Demand > Live Events > Event Bookings.
Virgin TV 360 customers: Go to Home > Live Events, press OK then choose your event and follow the instructions on screen. A TV PIN may be required. To view your booking, once purchased, go to Home > Saved > Rentals.
To watch this event, you must have a TiVo® box, Virgin TV V6 box, powered by TiVo®, or Virgin TV 360 box.
A TV PIN will be required on TiVo® or Virgin TV 360 unless you have changed or change the settings on your box. If you would like to disable the PPV pin prompt on TiVo, complete the following setting changes via your remote: go to Settings > Purchase Controls and ensure the setting is set to "allow purchases without a PIN". This will disable all PIN prompts for content that does not conflict with the regulatory watershed requirements.
This event CANNOT be recorded and is NOT available to view/purchase via Liberate boxes. Repeats are free once you've ordered the event. If you miss the event, you can buy the repeats for the same price. The event is repeated at 8am and 3pm on Sunday 22 January 2023 (last playout). The event can be watched either live or On Demand during its repeat window.
To check the event has been purchased, TiVo® and V6 customers should go to Home > On Demand > Live Events. The event will be there with a status of "booked". Virgin TV 360 customers should go to Home > Saved > Rentals. The event will be there.
If the fight card is changed after the event has been purchased, an equivalent match may be provided by the broadcaster. In this case, no refund would be provided. If the broadcaster cancels the event, then refunds can be applied.
Once a customer purchases the event, it is policy that refunds are not made unless there is a technical fault or the event is cancelled. It is useful for the customer to know that repeats take place on the following day for all Live Events in case they can't make the time of the actual event.
TiVo® and V6 customers can view the event on a second TiVo® or V6 box associated with the account without additional purchase. Please note where the second box is a non TiVo® or V6 box it will not be viewable on that box. Once selected, it correctly displays "Purchased" and "View Now". When "View Now" is selected, it then moves to "Event Bookings".
Virgin TV 360 customers can view the event on a second Virgin TV 360 box associated with the account without additional purchase. Please note where the second box is a non Virgin TV 360 box it will not be viewable on that box. Customers should go to Home > Saved > Rentals. The event will be there.