Skip to main content
Cancelling my Virgin Media contract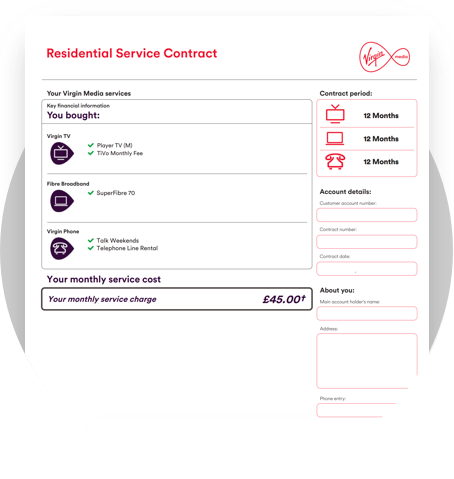 How do I cancel my Virgin Media contract?
We're sorry to hear you're thinking of disconnecting your Virgin Media services and if we've done something wrong, we'd love the chance to put it right.
There are a few things we think you should know before you contact us.
Four important things you need to know before you leave
Before you make your decision about leaving, there are a few things we want you to be clear about.

Something else?
If you've still not found the answer you're after, perhaps these pages can help.
For everything else, please visit our help pages.