Skip to main content
Here's our Management team
Find out about their roles at Virgin Media and previous career experience.


Lutz Schüler
Chief Executive Officer, Virgin Media
Lutz Schüler has been CEO of Virgin Media since June 2019, after spending ten months as the company's Chief Operating Officer. Lutz is also member of the Liberty Global Executive Leadership Team.
Lutz has a great track record in the German telecom market, with many years of strategic and operational experience and extensive experience in marketing, sales and operations across a wide range of products.
Prior to his time at Virgin Media, Lutz was CEO of Unity Media, a position he held from January 2011. Whilst at Unity Media, he played a key role in the acquisition of Kabel BW by Liberty Global and the subsequent integration of both companies. He served in several senior management roles with the Telefónica O2 group from 1998 onwards, lastly leading the integration of Hansenet Telekommunication GmbH as its CEO in Hamburg, when it was acquired by Telefónica O2 in early 2010. From 2006 to 2010, he was Managing Director, Marketing & Sales for Telefónica O2 in Germany. Before joining Telefónica O2 in 1998, he worked as a product manager with T-Mobile.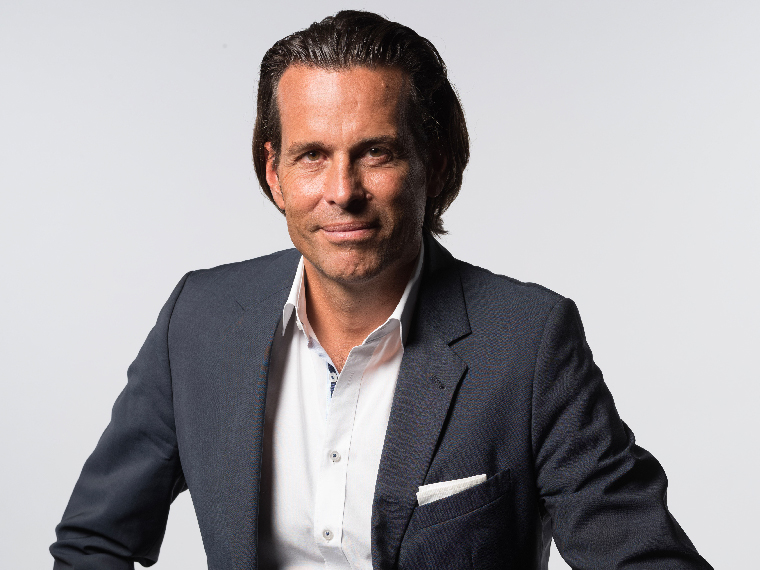 Jeff Dodds
Chief Operating Officer
Jeff re-joined Virgin Media in May 2017 as Managing Director of Virgin Mobile after previously spending five years here, most recently as our Chief Marketing Officer, responsible for marketing, commercial strategy and customer experience. Over the last couple of years, Jeff's role within the business has expanded. This started out after he became our Chief Customer Officer and the Managing Director of Operations in 2018, which then led into him becoming Chief Operating Officer in June 2019.
Jeff has also worked for TalkTalk as their Managing Director, responsible for Mobile, and before that he spent two years living and working in the Netherlands as the CEO of the telecoms business Tele2, where he oversaw the build and launch of their 4G mobile network.
Before his move into Telecoms, Jeff was the Group Marketing Director for Callaway Golf Europe, and prior to that he worked at Honda UK.
Jeff has an MBA and an MSc in International Marketing. In his limited spare time he acts a trustee of the Dallaglio Rugby Works, the charity set up by former England Rugby captain Lawrence Dallaglio.
Bill Castell
Acting Chief Financial Officer
Bill was appointed as Acting Chief Financial Officer in August 2019. Bill has been with Virgin Media since June 2017 as our Deputy Chief Financial Officer, leading our Commercial Finance function.
Prior to joining Virgin Media, Bill had a number of senior finance leadership roles at Barclays including the Chief Financial Officer of Barclay's Corporate Bank and Barclaycard in Europe. He started his career as an Officer in the British Army and, as a qualified accountant (ACA), has worked in the technology, media and telecom sector as an auditor at Deloitte and investment banker with Goldman Sachs.
Catherine Lynch
Chief People Officer
Catherine was appointed Chief People Officer in 2017. Catherine has spent more than two decades in HR, with a focus on financial services and retail. A Fellow of the Chartered Institute of Personnel and Development, she moved to Virgin Media from financial services company Towergate, where she was Group HR Director. Catherine previously held senior HR roles at BGL Group, Barclaycard, Santander UK and Sainsbury's. In her early career Catherine worked as a store director for House of Fraser and store manager for Tesco.
Tony Hanway
Chief Executive Officer, Virgin Media Ireland
Before joining Virgin Media Ireland as CEO in 2015, Tony spent a decade at Telefonica where he was Chief Commercial Officer of Telefonica Deutschland from 2013, and CEO of O2 Ireland from 2011.
Before this he was Consumer Director of Telefonica O2 Czech Republic, and worked for almost a decade at AOL Europe where he was latterly Vice President of UK Customer Care and Managing Director of AOL Europe Operations ltd. Tony has over 20 years' senior level experience in the ICT industry, and has a MSc in Human Resource Management from Leicester University.
Peter Kelly
Managing Director, Virgin Media Business
Peter has been Managing Director of Virgin Media Business since 2013, bringing with him over 20 years of experience in the B2B technology industry. He was Enterprise Director at Vodafone UK for 5 years where he oversaw the acquisition of Cable and Wireless, as well as driving fixed telecoms, mobile, and IT services to all sectors; small and medium businesses, multi-national enterprises, and public sector. Prior to this Peter was President of Enterprise EMEA at Nortel for 17 years where he was responsible for a $1bn enterprise business across 30 countries. He started his career at GEC Plessey Telecommunications.
Rob Evans
Managing Director, Lightning
Rob was appointed Managing Director, Lightning in April 2017, taking full end-to-end responsibility for the £3bn investment programme to expand our ultrafast fibre optic network to 17 million homes and businesses.
Prior to his appointment as MD Lighting, Rob was Managing Director of Core Networks & Operations within the Liberty Global Technology and Innovation organisation from January 2016 to February 2017 and Chief Information, Network and Technology Officer with us from April 2015 to December 2015. Between 2006 and 2009 he was the Vice President of Network, Data Centres and Global Operations at BP International, and Vice President of Network Engineering at Cable & Wireless.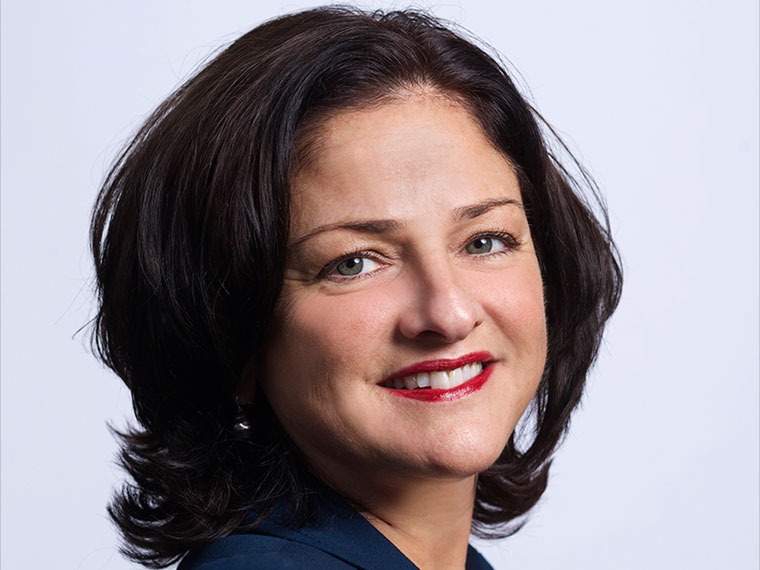 Jeanie York
Chief Technology and Information Officer

Jeanie was appointed as Chief Technology and Information Officer at Virgin Media in January 2019. Prior to this, she spent almost six years at Liberty Global, joining as Vice President of Network Operations in 2013, where she was responsible for network operations across 10 European countries. She was appointed Managing Director in 2017, where her role included responsibility for network engineering and operations.
Before joining Liberty Global, Jeanie held various senior management positions at Qwest and CenturyLink over a period of 15 years. Jeanie has 22 years' experience in leading telco and cable business strategy, network planning, engineering, technology development and operations. She also obtained numerous executive leadership qualifications, including from The Tuck School of Business at Dartmouth.
Brigitte Trafford
Chief Corporate Affairs Officer
Brigitte joined Virgin Media in February 2014 as Chief Corporate Affairs Officer. She is responsible for public policy, regulatory and government affairs, communications, charity, sustainability and corporate hospitality. Before this she had run the corporate communications departments of three of the UK's biggest public companies – ICAP plc, Lloyds Banking Group and ITV. Between leaving ITV and joining Lloyds Banking Group she founded a strategic communications consultancy whose retained clients included Thomson Reuters, The New York Times, Clear Channel International and Oxford University's Centre for Business Taxation.
Previously she was global head of communications and chief spokesperson for Dow Jones, publishers of The Wall Street Journal, based in London and then New York. She is on the advisory board of Blurb Inc., a profitable online book publishing company based in San Francisco.
Mine Hifzi
General Counsel
Mine was appointed General Counsel at Virgin Media in 2014. Prior to her appointment at Virgin Media, she was at Scripps Networks Interactive as Senior Vice President of Commercial and Legal Affairs, International where she led the legal, regulatory and government affairs team, and was also responsible for commercial negotiations.
Mine spent around 14 years at Discovery Communications in a number of senior roles. These resulted in her appointment as Senior Vice President and Chief International Counsel leading the international legal department, and subsequently regulatory and government affairs. Before this, she held senior positions at Turner Broadcasting Systems Europe Ltd, and United International Pictures. In her early career, Mine worked in private practice at Clifford Chance LLP.