Skip to main content
Another step forward towards a multi-gigabit future
22 September 2020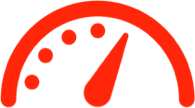 Twenty years ago, the Telewest Communications company launched a revolutionary new broadband service in the UK which offered speeds "10 times faster" than existing broadband products. Its Blueyonder broadband offered speeds of up to 512Kbps – that's a whopping half a megabit per second.
Over the past twenty years, our home broadband connections have been completely transformed. Today, the average UK broadband speed is 64Mbps -, 125 times faster than what was the cutting edge broadband service of the new millennium. This has enabled us to do many of the things we take for granted today. Whether that's work from home; browse social media, share photos and videos; stream music, films and TV; or stay connected with video calls - all of these everyday activities are only possible because of advances in our broadband connections over the past two decades.
Telewest Communications, which later joined with NTL to become Virgin Media, was an innovator. It invested in new technology and pushed the boundaries in its day. That spirit still drives our company and enables us to benefit from new technologies we would have struggled to imagine using just years before.
That desire to innovate and push forward is part of our DNA. It's part of the reason why we're rolling out gigabit broadband speeds to our entire network by the end of 2021. Supported by our investment in DOCSIS 3.1 technology, as well as full fibre technologies, our gigabit rollout plan will see us go further and faster than any other operator when it comes to rolling out next-generation broadband services. We launched less than a year ago, and already, we're the UK's largest gigabit provider with more than 3.7million households able to benefit from these future-proof services.
But innovation never stops and we know our network is capable of much more - so we're already trialling multi-gigabit speeds on our network without the need for civil engineering work. By using DOCSIS 3.1 technology for upstream traffic as well as downstream traffic for the first time, we're now providing trialists in Thatcham with stable download speeds of 2.2Gbps – more than 34 times the UK average today and more than 4,000 times faster than those Blueyonder speeds. The trial also provided average upload speeds of 214Mbps.
This new network technology allows us to send data at higher frequencies, meaning we can send more information over the same cables. It's like adding another fast lane on the motorway so the road can be used by more people who are able to travel even faster.
In future, as we invest in new technology and make use of additional cable spectrum, we'll be able go even further and faster once again. Rolling out multi-gigabit speeds as well as evolving our architecture will further enhance our network performance and allow us to support technologies like Edge computing.
Our parent company, Liberty Global, has a long history and heritage in the cable industry and is one the world's leading network innovators and investors. It is pushing forward to deliver 10Gbps networks that will transform experiences in homes, businesses and society more generally, in ways we can't imagine today.
By racing ahead with our gigabit rollout plan, expanding our network to new areas and already laying the groundwork to support multi-gigabit connectivity, Virgin Media is at the heart of delivering the UK's bold broadband ambitions both now and in the future.
If the past twenty years are anything to go by, it's fair to say it's almost impossible to predict how technology will change. But whatever happens, we'll stand ready to connect what's next.
Jeanie York is Virgin Media's Chief Technology and Information Officer