Skip to main content
Creating the workforce of tomorrow
14 January 2021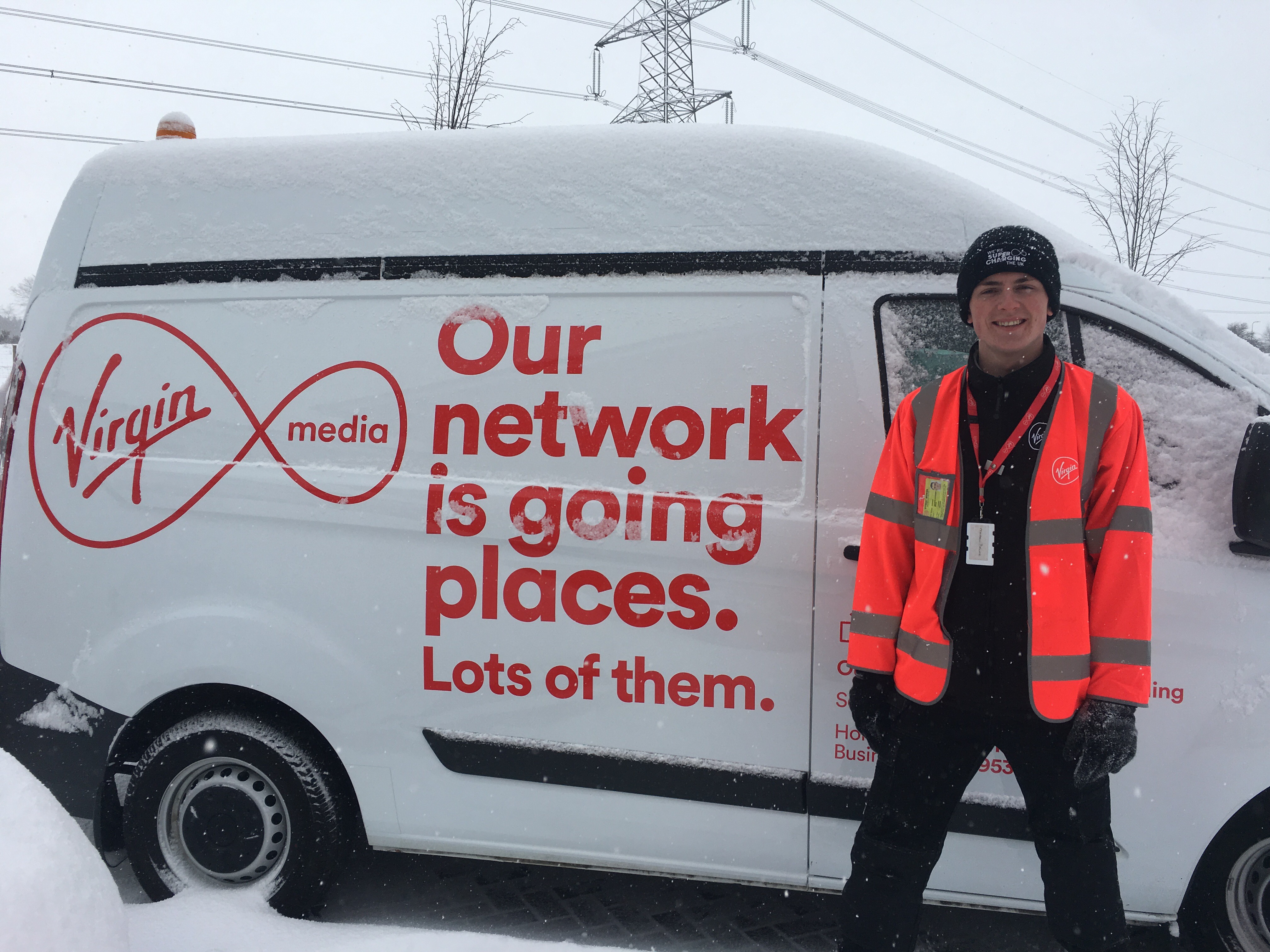 Despite the challenges we faced in 2020, we continue to invest in our people and culture – not least through our apprenticeship and graduate programmes – to create the workforce we need to thrive in future.
These programmes have never been more important for people starting out in their careers or looking to retrain in a new field. But in a range of sectors, and across the UK, the pandemic has had a lasting and damaging effect on millions of people's careers. And this challenge is particularly acute for those people starting out their career, or looking to learn on the job.
The latest figures published by the Institute of Student Employers show that the number of graduate jobs on offer had fallen by 12% in 2020, and, despite a talented workforce being fundamental to economic recovery, more than a thousand apprenticeships ended in redundancy between March-July of last year. That's up by two-thirds compared to 2019.
At Virgin Media, we recognise the importance of investing in our people. It's thanks to our talented workforce that we've been able to keep customers connected to the things and people that matter to them the most – something that's been more vital than ever over the last year. It's thanks to our people's skills, knowledge and commitment that we're rolling out gigabit broadband across our entire network by the end of 2021 and expanding our network to make it available to more homes and businesses.
Since 2010, we have recruited 348 graduates, including 51 last year alone. And despite a difficult year, not only were no graduate positions rescinded or postponed, but we even exceeded our own targets. We took on more graduates than we'd originally planned, such were the calibre of the applicants.
This alone is cause for some celebration. However, it's the opportunities that we've offered our graduates once they started their scheme that I'm most proud of. In spite of social distancing measures, which has thrown up an array of complexities, we designed and delivered a fully interactive three-day global induction for our graduates, designing it so they could learn from the safety of their own home. Though kept apart physically, we organised remote team socials, bonding exercises and introduced virtual training sessions to help our 2020 graduates develop the skills they will need throughout their career.
And we are not just focused on graduates. In recent years our apprenticeship programme has gone from strength to strength, with 1,650 apprentices joining us – all on permanent contracts – since 2008. Two thirds of our current apprentices work at the heart of our business, in roles involving network upgrade and expansion, all the while continuing to thrive in their industry qualifications, with more than half achieving a Distinction, the highest grade, in 2020.
We can and need to do more.
We are committed to continuing to invest in our UK workforce and creating more STEM jobs. However, with the right conditions and support in place, we could go further. Building and maintaining next-generation gigabit infrastructure is no easy task and requires skilled labour and expertise. Each year we pay £2.5m through the Apprenticeship Levy, which goes to support on the job learning, but with some reforms to the system, we could train more people and avoid potential skills shortages.
We're also speaking to the Government about what else it can do to ensure that businesses like Virgin Media have access to highly skilled UK based workers in the long-term, allowing us to stimulate job creation and work across the sector to take gigabit broadband rollout targets and convert them into cables sprouting from the ground.
The way we see it, if we stop investing in roles today, even temporarily, we risk skill shortages and unmet targets tomorrow.
An even brighter future
Amongst the graduating class, school leavers and career changers of 2020, we see our future teammates, managers and leaders.
And this year, we plan to recruit hundreds of new apprentices, graduates and interns across Virgin Media and Liberty Global. Whether they are starting in person or virtually, we are well-equipped to help people learn and develop in these key roles, whatever the situation – and we don't have to stop there.
Karen Handley is Global Head of Future Careers at Virgin Media & Liberty Global