Skip to main content
Helping to keep our customers connected


29 April 2020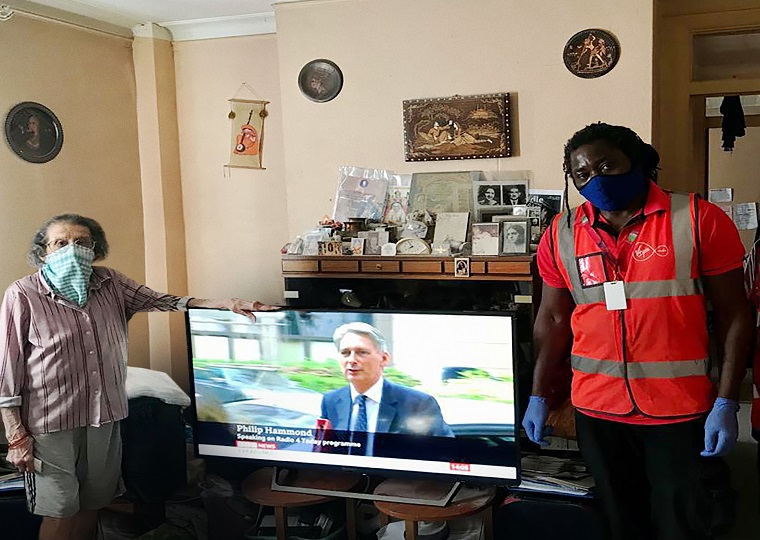 Last Thursday, Virgin Media engineer Sylvester Carlos was on his way to what looked like a routine service job.
The customer, May from North London, had reported that she wasn't able to change TV channels. When Sylvester called ahead, he established that May, who's 86-years-old, and her partially sighted husband were in isolation, and at that point, only had their landline telephone as a connection to the outside world.
After testing their equipment, Sylvester quickly discovered that their Virgin Media set-top box was working correctly, but unfortunately their TV set had broken.
There was nothing in his capacity as a technician he could do fix their very old telly, but he really wanted to help them get a window back to the world.
Sylvester knew that Virgin Media is prioritising the most vulnerable customers in these exceptional times, and following a few calls to his managers, Krzysztof Konieczny and Clive Silva, he was able to purchase the customers a new TV which he set up for them on Saturday afternoon.
Sylvester said: "It was a joy to be able to help May and her husband get connected to her favourite programmes again, especially in these very uncertain and challenging times. I would like to thank every member of the team involved, I brought it to your attention, but you all made it happen so quickly and I'm so proud to work for Virgin Media".