Skip to main content

Posted by Catherine Lynch Corporate
Making time for mental health
16th May 2018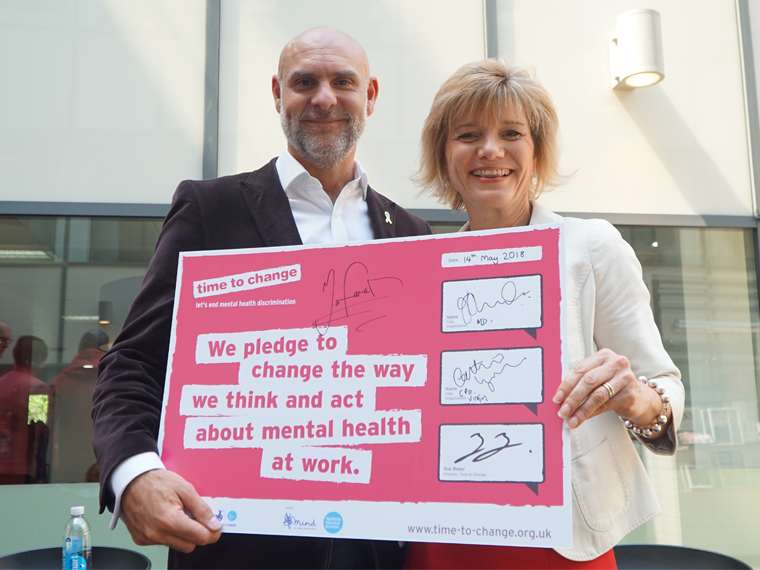 Making time for mental health
We're marking Mental Health Awareness Week (May 14-20) by proudly joining the 'Time to Change' initiative.
We're pledging to create an environment within Virgin Media where our people can speak openly about mental ill health and get support when they need it.
'Time to Change' is a growing social movement, run by the charities, Mind and Rethink Mental Illness, aimed at changing how we all think and act about mental health. It works with employers to help them create more open workplaces where staff are encouraged to talk and listen.
Their figures show that one in six workers experience stress, low mood or poor mental health while nearly half of those asked (49%) said they would feel uncomfortable talking to an employer about their mental ill health.
Here at Virgin Media we want to address these statistics by having a culture where our people can talk freely about mental health without the fear of being stigmatised.
As part of this, we're rolling out new, dedicated training for line managers so they have the confidence to have conversations with their team about mental health issues and direct them to third-party services and organisations where necessary.
Valuing differences
This initiative is part of our wider inclusion strategy which continues to nurture an environment where everyone can be themselves at work.
This includes setting out how we're going to create a more gender balanced workforce and have 50/50 gender parity by 2025. We've also launched 'Work With Me', a pioneering campaign with our charity partner, Scope, to support a million disabled people to get in and stay in work. As part of this, we're transforming how we support disabled people in our workplaces, too.
We embrace and celebrate differences at Virgin Media and want our workforce to reflect the diverse customers and communities we serve.
Our commitment to mental health will last well beyond this week so our people know that when they want to talk, we're ready to listen.
Find out more about 'Time to Change' here.
Catherine Lynch is Virgin Media's Chief People Officer.