Skip to main content
Virgin Media Business secures major deal with Falkirk Council to help schools deliver digital education
17 November 2020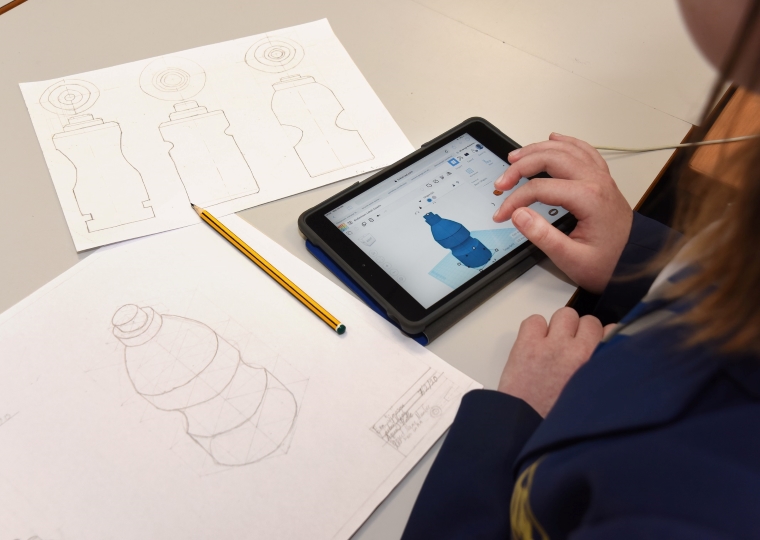 Credit: Falkirk Council/Lisa Evans
Falkirk Council has appointed Virgin Media Business to support schools with next-generation digital connectivity
The multi-year deal will provide additional bandwidth and Wi-Fi improvements for 58 local schools, making it easier and safer for students and their educators to benefit from digital learning
Virgin Media Business redesigning schools' wireless networks to improve coverage and security, ensuring students can learn digital skills to support them finding jobs in the future
Virgin Media Business has signed a major public sector contract with Falkirk Council that will see it improve connectivity in schools and support digital learning.
The operator will deliver new wireless networks in all the council's 58 primary, secondary and additional support schools, providing more bandwidth to help them cope with the additional data traffic that will be generated by 18,000 new iPads given to students through the council's Connected Falkirk project.
Virgin Media Business will provide safe and secure solutions for the schools, ensuring educators can help protect students from unsuitable content as well as provide a cloud management platform that gives the council greater flexibility in managing their connectivity. The dedicated Wi-Fi and connectivity provided through the contract also ensures equity of access in all Falkirk Council schools.
Martin McFadyen, Head of Public Sector at Virgin Media Business, said:
"We are proud that our cutting-edge technology will help Falkirk Council safeguard against network issues today, while also creating a digital learning environment fit for the future.
"With our support, thousands of children across the Falkirk area will be able to safely and securely access reliable connections that support their learning and help them build the digital skills they need to thrive in future."
Over the next five years, Connected Falkirk will transform learning and teaching across all schools in the Falkirk area, helping to prepare children and young people to live, learn and work in a truly digital age.
Part of the ambitious Council of the Future Change programme, Connected Falkirk is one of 23 projects that aim to modernise and improve services and help deliver the council's three corporate priorities - Communities, Enterprise, and Innovation.

Robert Naylor, Director of Children's Services at Falkirk Council, said:
"The investment in Connected Falkirk gives increased access to devices, coupled with a suite of powerful digital tools, increased connectivity, and a dedicated professional learning programme that will bring learning benefits to all.
"We believe our partnership with Virgin Media Business will enhance and support the delivery of learning excellence to all our children and young people."
Notes to Editors
About Virgin Media Business
Virgin Media Business provides internet, data and telephone services to more than 50,000 UK businesses. We also partner with the public sector: with local councils and thousands of schools to improve connectivity in communities and support learning, and with the emergency services to enable them to perform their life-saving skills efficiently.
Virgin Media offers four multi award-winning services across the UK and Ireland: broadband, TV, mobile phone and landline.
Our dedicated, ultrafast network delivers the fastest widely-available broadband speeds to homes and businesses and we're expanding this through our Project Lightning programme, which could extend our network to up to 17 million premises.
Our interactive Virgin TV service brings live TV, thousands of hours of on-demand programming and the best apps and games to customers through a set-top box, as well as on-the-go through tablets and smartphones.
Virgin Mobile launched the world's first virtual mobile network and offers fantastic value and innovative services with 4G connectivity. We are also one of the largest fixed-line home phone providers in the UK and Ireland.
Virgin Media is part of Liberty Global, one of the world's leading converged video, broadband and communications companies. Liberty Global connects 11 million customers through operations in six countries across Europe subscribing to 25 million TV, broadband internet and telephony services. It also serves 6 million mobile subscribers.