Skip to main content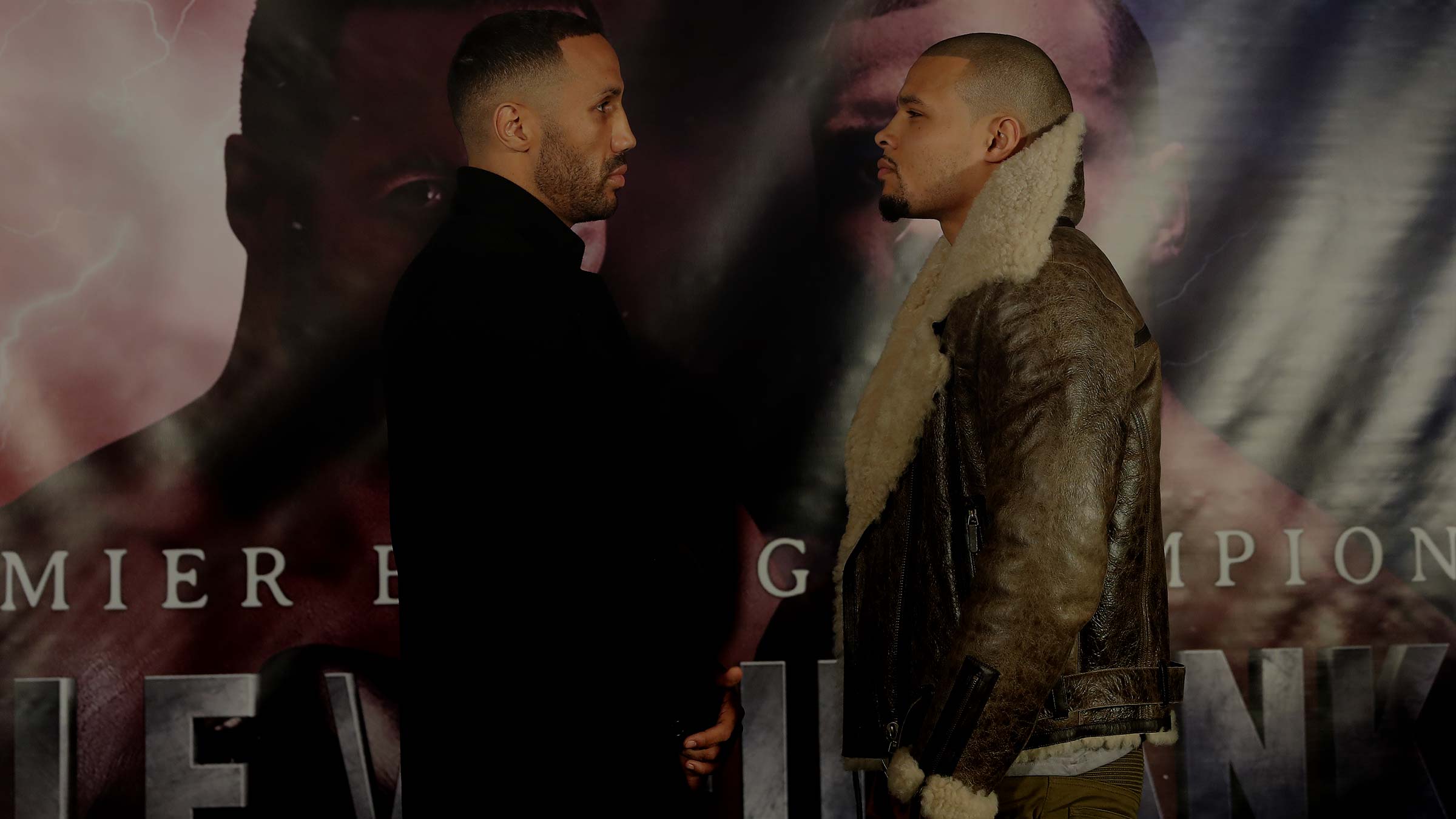 The time for talking is over. Two of British boxing's brightest stars are ready to collide live on ITV Box Office this Saturday night in one of the biggest clashes of 2019 so far…
James DeGale v Chris Eubank Jr, Saturday 23 February, 7pm, ITV Box Office. In HD, priced at £19.95. Book now – watch this weekend!
James DeGale's showdown with Chris Eubank Jr is a grudge match in the purest sense. These two fighters, who've traded plenty of verbal punches in the press, simply don't like each other. But as they prepare for their bout in front of an expectant crowd at the O2 Arena in London, there's more to this fascinating contest than seeing who will put an end to their feisty feud.
Both men have enjoyed colourful careers in the ring (not to mention almost perfect win-loss records) but former IBF world super-middleweight champion DeGale has suggested this unmissable bout could signal retirement for whoever ends up getting well acquainted with the canvas.
"After [Eubank Jr] has lost to me I am not sure where he is going to go," says the 32-year-old. "Call this a retirement fight. Whoever loses can knock it on the head. Whoever loses, game over."
However, if DeGale believes ex-IBO super-middleweight champion Eubank Jr is contemplating quitting the world of boxing, he really needs to think again.
"James talks retirement but it has never even come into my mind," says the 29-year-old. "This fight has been four or five years in the making and it's going to be a painful lesson for him. I hope he can bring the best he can bring on the night and give the fans the most exciting and explosive fight we possibly can."
While the futures of DeGale and Eubank Jr might be unclear, one thing is for absolutely certain: Saturday's encounter between these two boxers is likely to rock the O2 to its foundations. See how the two compare with our tale of the tape, then head to the bottom of the page to find out how you can watch the drama unfold on ITV Box Office.

ITV Boxing: TiVo® box or Virgin TV V6 box, powered byTiVo®, is required to watch this event.
HD: HD TV required to view HD channels. Number of inclusive HD channels depends on package.
Repeats Sunday 24 February, 12pm, 4.30pm and 9pm.