Skip to main content
From Peppa Pig to Paw Patrol: Kids' On Demand TV shows soar in popularity on Virgin TV
8 April 2020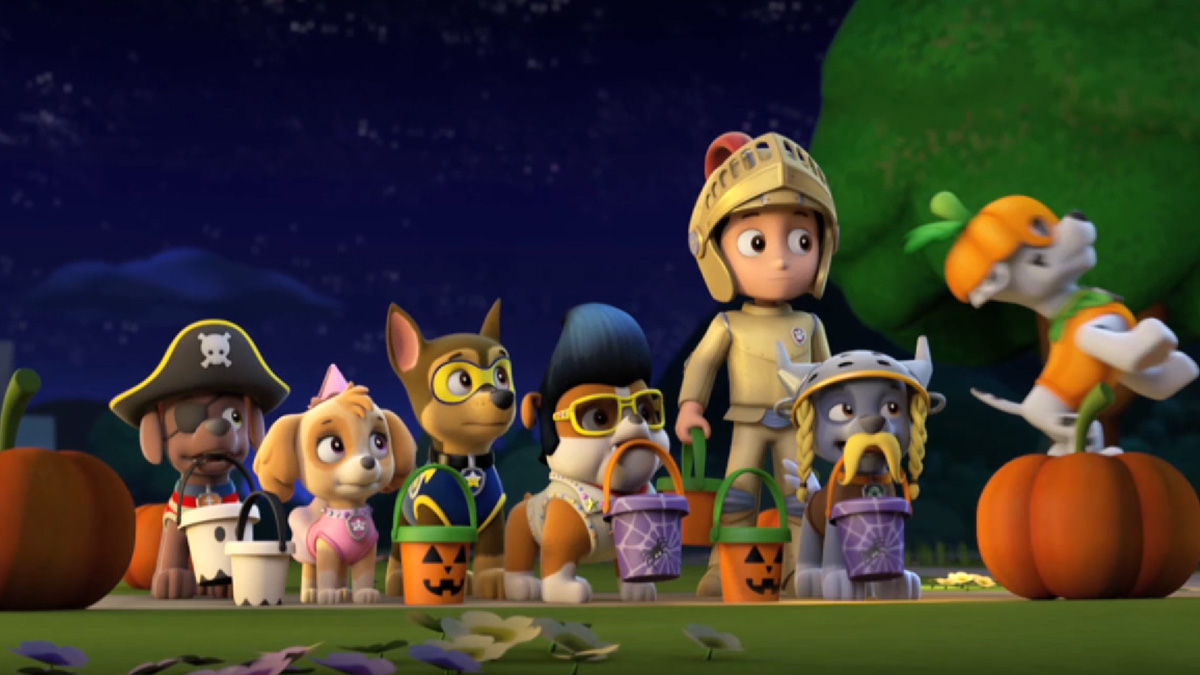 With schools closing across the UK last month, Virgin TV customers turned to the likes of Peppa Pig, Paddington Bear and Paw Patrol to keep their children entertained – according to analysis of Virgin TV's On Demand programming for March.
With children staying at home, Virgin TV saw 1.6 million views of its vast collection of On Demand kids' TV shows – a huge 37% increase on the month before.
Views peaked during the week of Monday 23 March – the first week after schools shut – and with Virgin Media making seven of its most popular children's channels including, Cartoon Network, Boomerang and Cartoonito, available to Virgin TV customers at no extra cost until April 21.
Overall, Henry Danger was the most watched kids' TV series in March, followed by Peppa Pig, The Adventures of Paddington Bear and Paw Patrol – all available on Nickelodeon.
Highest viewing for 2020
With more people staying indoors, Virgin TV customers' appetite for On Demand programming soared, with almost 28 million views of hit TV shows and blockbuster films in March.
March recorded the largest number of On Demand views for 2020.
Saturday 28 March was the most popular day in the month for customers watching On Demand, with the first episode of Channel 4's comedy, Friday Night Dinner, Elton John musical biopic, Rocketman (via Sky Movies) and Channel'5 Murder Mystery helping to keep the nation laughing, singing and guessing.
The most popular programmes for March were ITV's gripping dramas, Liar, and Flesh and Blood.
This week, Virgin Media also announced that 18 of its most popular entertainment channels, including Comedy Central, Discovery, Fox and Gold will be made available to Virgin TV customers at no extra cost.
David Bouchier, Virgin Media's Chief Digital Entertainment Officer, commented:
"I'm pleased that, with everyone obliged to stay at home, we have been able to entertain Virgin TV's youngest viewers and provide them with even more On Demand kids TV programmes.
"At this difficult time we've made a number of extra channels available at no extra cost, so our customers have plenty of great TV to enjoy over the coming weeks."
Most popular children's TV series available via On Demand for March
| | |
| --- | --- |
| Rank | Title |
| 1 | Henry Danger |
| 2 | Peppa Pig |
| 3 | The Adventures of Paddington Bear |
| 4 | Paw Patrol |
| 5 | Teen Titans Go! |
| 6 | Ben 10 |
| 7 | In the Night Garden |
| 8 | Ninjago |
| 9 | Ben and Holly's Little Kingdom |
| 10 | Horrid Henry |

Overall most popular On Demand programmes for March
| | |
| --- | --- |
| Rank | Title |
| 1 | Liar |
| 2 | Flesh and Blood |
| 3 | Liar |
| 4 | Belgravia |
| 5 | Liar |
| 6 | McDonald and Dodds |
| 7 | Penance |
| 8 | Liar |
| 9 | The Lion King (2019) |
| 10 | Tyson Fury - The Gypsy King |
Note to Editors:
The data relates to viewing of On Demand programming via Virgin Media's set-top boxes. It does not include content watched over our ultrafast broadband connectivity but we have seen both downstream and upstream traffic increase since people have stayed at home – which you can read more about here.
Virgin Media does not have access to data regarding programme watched via the BBC iPlayer app and it is therefore not included in our analysis.