Skip to main content
Posted by Sustainability Team
Building connections in the communities we serve

29 August 2019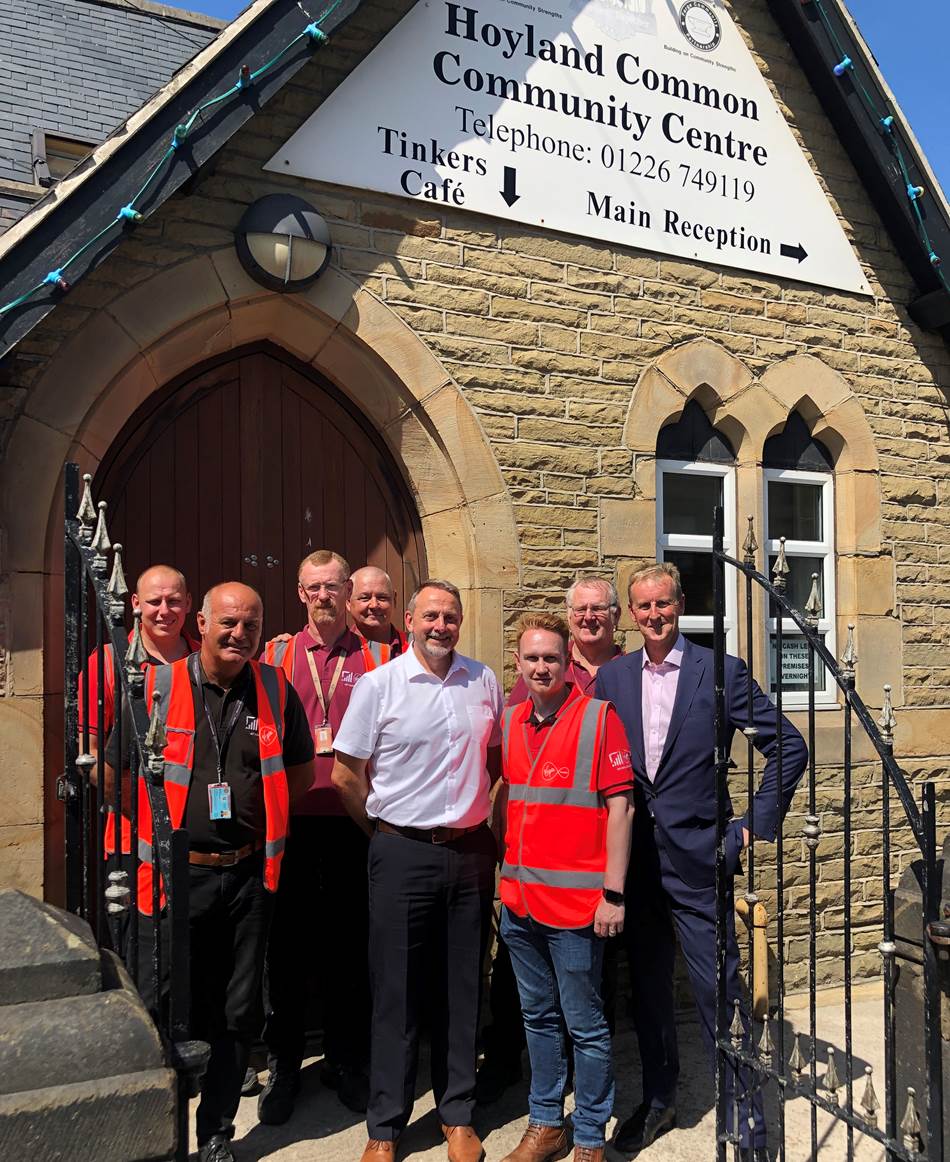 As part of Virgin Media's community engagement projects across the UK, we have connected Hoyland Common Community Centre, free of charge, to support the valuable services it provides to local residents.
We recently announced the expansion of our ultrafast broadband network to Hoyland, South Yorkshire, providing more than 10,000 homes and businesses access to broadband, with the UK's fastest widely available speeds of 516Mbps. Virgin Media's top speeds are 15 times faster* than the local average. The local build team hooked up Hoyland Community Centre to free ultrafast broadband, helping it continue to be a core hub of local activity providing key services and support to the local community. This activity forms part of our commitment to building connections that really matter in the communities we serve.
We selected the Community Centre in partnership with the local authority, an obvious candidate to receive free connectivity on us. It's visited by more than 150 residents per week and has been an integral part of the community for the last 15 years since its rescue from closure by the Forge Community Partnership. Residents go to the Hoyland Common Community Centre for a broad range of reasons, from employment advice, community interest projects and much more.
Hugh Woolford, Regional Director for North East and Yorkshire at Virgin Media, said: "At Virgin Media we are committed to giving back to communities. That is why we have provided Hoyland Common Community Centre with our ultrafast broadband, completely free. This will give the community a space to come together and get all the benefits of increased connectivity. We're really proud to have gone the extra mile for Hoyland."
Neil Spencer, CEO of Forge Community Partnership, said: "We are delighted to have secured this great opportunity for the community, the potential for intergenerational groups and the wider members of the community to benefit and embrace better access and future development opportunities is becoming a reality".
The Forge Community Partnership is based in the centre of Hoyland and has been active since 1998, with the long-standing goal advancement of education, relief of poverty and improved wellbeing of the local community. The partnership supports environmental, educational, social and leisure projects and activities in Hoyland.
*The average (median) broadband speed in Barnsley is 33.4Mbps. Source: Ofcom, Connected Nations Report 2018, published 18 December 2018. Download speeds calculated using www.download-time.com

Recommended sustainability stories