Skip to main content

Upgrades
Enjoy lots of new features by upgrading your phone and Pay Monthly plan
---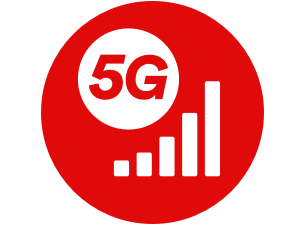 Upgrading is easy

Enjoy next-generation 5G on new flexible Pay Monthly plans
Keep your unused data to enjoy next month with Data Rollover
Message and tweet data-free with WhatsApp, Facebook Messenger and Twitter
Change up or down our flexible plans each month
Get a new phone and plan delivered to your door
Here's how to upgrade online
Just follow these three simple steps and you'll soon be in the fast lane with your new phone and plan.

Step 1
Press the button below and pick a new handset and plan.

Step 2
Pop them in your basket and tell us you're an existing Virgin Mobile customer.

Step 3
Check out and your new phone and plan could be with you as soon as tomorrow.
---


Freestyle early upgrades
Say bye-bye to your old phone and a cheeky hello to a new one by simply paying off the remaining cost of your Freestyle contract's 24 or 36-month phone plan.
*Freestyle Contracts are based on a 24 or 36-month Consumer Credit Agreement provided by Virgin Media Mobile Finance Limited and a 30-day rolling Pay Monthly Airtime Contract with Virgin Mobile Telecoms Limited. You must pay off your loan in full in order to upgrade your handset.
Classic early upgrades
Classic contracts also let you upgrade to a new phone from as early as 12 months into your 24-month contract.
---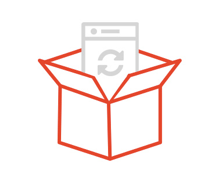 Trade Up: Send us your old phone and get a shiny new one, for less

Itching to get your hands on a shiny new phone, but haven't finished paying off your Freestyle contract loan? Trade Up lets you upgrade early, so you get to the good stuff quicker. All you have to do is send us your old device.
Got under 2 months left of your contract? Nice one – you can upgrade now, for free. Got over 2 months left of your contract? No biggie – we'll give you money off a new contract.

Classic Trade Up
On a Classic contract? Upgrade early by using the value of their old phone to help with the cost.
---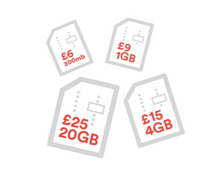 Want more? A bit less? Every month, change your plan if you need to, at no extra cost.

Change can be a good thing. So we've made it nice and easy to change up or down, depending on what you need. Extra data for browsing? Fewer minutes to chat? Just let us know and we'll swap your plan.
When you're free to move up and down plans, you'll never have to worry about picking the right one upfront. If your plan isn't working for you, you can review it as often as every month. And if you want to cancel, you can do that with the same notice period. (Just remember that if you're on a Freestyle Contract, you'll still need to pay off your phone.)