Skip to main content
Our new Pay Monthly Early Bird plan gives you more freedom than ever to switch your device to a shiny new one 12 months before your plan ends. It's simple, if you choose a 24-month Early Bird plan, you'll be able swap after you've paid your 12th bill. On a 36-month Early Bird plan, you'll be able to swap after your 24th bill.

Want a piece of the action?
If you don't have a mobile plan with us already, simply choose one of our Early Bird plans with a Freestyle agreement, found on either the iPhone 12 range or Samsung Galaxy S21 range. If you've already got a different plan with us, make sure you pick one of the eligible phones on an Early Bird plan once your contract's up.

Which phones are included?
Find more eligible phones here

How does it work?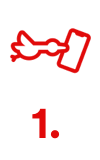 Choose one of our mobiles on our Early Bird plan.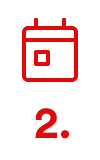 We'll get in touch 12 months before the end of your contract, or you can call us on 0800 064 3819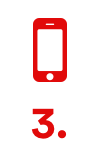 We'll help you pick your brand-new phone and Pay Monthly Early Bird plan.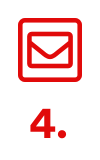 We'll send you your new phone along with a pre-paid envelope so you can return your old one to us.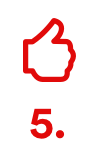 As long as your phone's in good working condition, we'll complete your swap and recycle or reuse your old phone responsibly. Simple!

T&C's
1. Open to Virgin Media customers, aged 18 or over except employees of Virgin Media Limited, their immediate family members and anyone professionally connected with this Prize Draw (the "Prize Draw").
2. Prize Draw entry opens at 00:00am on 2nd December 2021 and closes at 11.59pm on 31st December 2021 (the "Closing Date"). Entries received after the Closing Date will be invalid.
3. To enter the Prize Draw you must purchase an early bird plan Online during the competition period (02/12/21 – 31/12/21).
4. Prize 1: Weekday Sunrise Virgin Hot Air Balloon Flight for Two. Prize 2: Historic City Sightseeing Helicopter Tour for Two. Prize 3: Land Away Double Flying Lesson. All prizes will be supplied by Virgin Experience Days. The Prize must be redeemed before 3rd February 2022. Full terms apply, see here.
5. The Prize Draw will take place on 1st February 2021. Winners will be selected by an independent third party from all valid entries received. Winners will be notified by the Virgin Experience Days Ltd. via email on 3rd February 2022.
6. The Prize will be delivered via email within 48 hours of winner being notified. The Prize is non-refundable, transferable, or exchangeable for cash.
7. The prize is provided and administered by Virgin Experience Days Limited of Stamford House, Boston Drive, Bourne End, Buckinghamshire, SL8 5YS
8. Personal data collected in the course of entering will be used for the purposes of validating and administering the Prize Draw.
9. We will only use your data in line with applicable data protection legislation (including but not limited to General Data Protection Regulations) and subject to our Privacy Policy. We will not pass on your personal information to third parties except in accordance with these terms and conditions or where we are required to disclose that information in order to comply with any legal or regulatory requirements.
10. Virgin Media reserves the right to cancel and/or amend these terms and conditions and/or the Prize Draw at any stage but we will only do so for reasons outside of our reasonable control. We will endeavour to minimize the effect of such cancellation or amendment on participants in order to avoid disappointment, which may include providing an alternative Prize if the original Prize becomes unavailable for any reason.
11. The name and county of the winners will be made available for a period of 1 month after the closing date. To receive this, please send a Subject Access Request marked 'Online Mobile Competition' to: Griffin House, 161 Hammersmith Road, Hammersmith, London W6 8BS.
12. Virgin Media and its agents shall not be responsible or liable to compensate the winners for any loss, damage or consequential damage of any nature in contract, tort (including negligence) or otherwise caused by acceptance of these terms and conditions and/or in connection with the Prize (to the extent permissible by law).
13. These terms and conditions and any disputes or issues arising out of or in connection with them (whether contractual or non-contractual in nature, such as claims in tort, breach of statute/regulation or otherwise) shall be governed by and construed in accordance with English law. You agree to submit to the exclusive jurisdiction of the English courts to settle any disputes or issues.
14. Promoter is Virgin Media Limited. General Terms and Conditions apply, here virginmedia.com/shop/the-legal-stuff/general-promotion-terms-and-conditions.
15. A. Prize restrictions: Age, weight and height restrictions do apply for all three experiences. Anyone that does not meet the requirements will not be permitted to take the experiences. If the prize is not suitable for winner, exchanges are available on the Virgin Experience Days website.
https://www.virginexperiencedays.co.uk/land-away-double-flying-lesson-sp1?_br_psugg_q=land+away+double+flying+lesson
https://www.virginexperiencedays.co.uk/historic-city-sightseeing-helicopter-tour-for-two-sp1?_br_psugg_q=historical
https://www.virginexperiencedays.co.uk/weekday-sunrise-virgin-hot-air-balloon-flight-for-two
The legal stuff
Freestyle Contracts: Based on either a 24 or 36 month interest free Consumer Credit Agreement provided by Virgin Media Mobile Finance Limited and a 30 day rolling Pay Monthly Airtime Contract with Virgin Mobile Telecoms Limited. Credit check & payment by Direct Debit required. You must pay off your loan in full in order to upgrade your handset. 0% APR Representative. Prices shown require eBilling. For paper bills add £1.50 per month.
Virgin Media Limited is an appointed representative of Virgin Media Mobile Finance Limited, which is authorised and regulated by the Financial Conduct Authority (Financial Services Register number: 626215)
*Each April your airtime plan will increase by the Retail Price Index rate of inflation announced in February +3.9%. We'll give you 30 days' notice of the exact increase.
5G: 5G compatible device, Freestyle or SIM Only plan and coverage required.
Download times are based on average 5G download speeds Q3 2019 (at 140Mbps).
For more details see virginmedia.com/shop/broadband/speeds.html
Host a group video call in HD: HD compatible device required
4G Calling: All 4G Calling usage will deplete from Pay Monthly plan allowance. Any 4G Calling usage beyond inclusive allowance will be charged at the standard rates of the Pay Monthly plan. Access to 4G Calling service requires a 5G Pay Monthly plan and a compatible device. Virgin Media can't guarantee that devices not supplied directly by Virgin Media will be compatible with 4G Calling. UK only.*No bank or credit card details are needed up front for the trial.
**Virgin Media Internet Security: New Virgin Media Internet customers only. Registration required. One subscription per Virgin Media customer. Not available on BlackBerry. See onlineshop.f-secure.com for full details. Unlimited devices, after the first 15 devices will need to be registered via f-secure. £3 per month or annual subscription for £30. For full terms and conditions see f-secure.com/en/legal/terms

Terms & conditions - Third party offers

Get 6 months FREE Apple Music
Offer is available for new subscribers with an eligible device for a limited time only. Plan automatically renews at your region's price per month until cancelled. No purchase necessary for current owners of eligible devices. Service availability varies by region. Restrictions and other terms apply. Not all content is available in Dolby Atmos. Accessing Dolby Atmos features requires Dolby Atmos-capable devices. Playback quality will depend on hardware, audio accessories, and internet connection. Visit: https://www.apple.com/uk/promo/pdf/EN_GB_Apple_Music_Promo_090821.pdf

Get 3 month FREE Apple TV+
£4.99/month after free trial. One subscription per Family Sharing group. Offer valid for three months after eligible device activation, from 1 November 2019. Plan automatically renews until cancelled. Restrictions and other terms apply, visit: https://www.apple.com/uk/promo/pdf/UK_ATV+_Promo_TandCs.pdf

Get 3 months FREE Apple Fitness+

Apple Fitness+ is free for 3 months, then £9.99/month or £79.99 annually. Share with up to five family members. From 15 September 2020, customers who purchase an Apple Watch Series 3 or later will be able to start with three months of Apple Fitness+ free. The offer can be redeemed on your iPhone. You'll need to update your iPhone and Apple Watch to the latest OS, and you'll have three months to redeem the offer after the first activation of the eligible device.

A subscription is required for Apple Fitness+.
Apple Fitness+ requires iOS 14.3 or later, iPadOS 14.3 or later, watchOS 7.2 or later, and tvOS 14.3 or later. To get the newest features, use Apple Fitness+ with tvOS 15 or later
£9.99/month after trial. Offer valid for three months after eligible device activation. One subscription per Family Sharing group. Plan automatically renews until cancelled. Restrictions and other terms apply,visit: https://www.apple.com/uk/promo/pdf/EN_UK_Fitness_Plus_Promo_TandCs.pdf