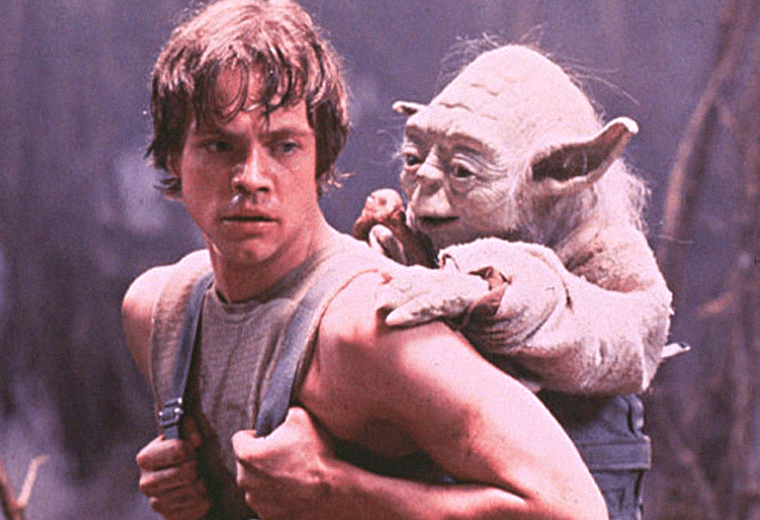 Here's a great one to use at parties – Yoda actually has a first name. His real name Minch Yoda, is never revealed in the films because Lucas wanted to increase the air of mystery and power around him.
There are opening and final scenes you've never seen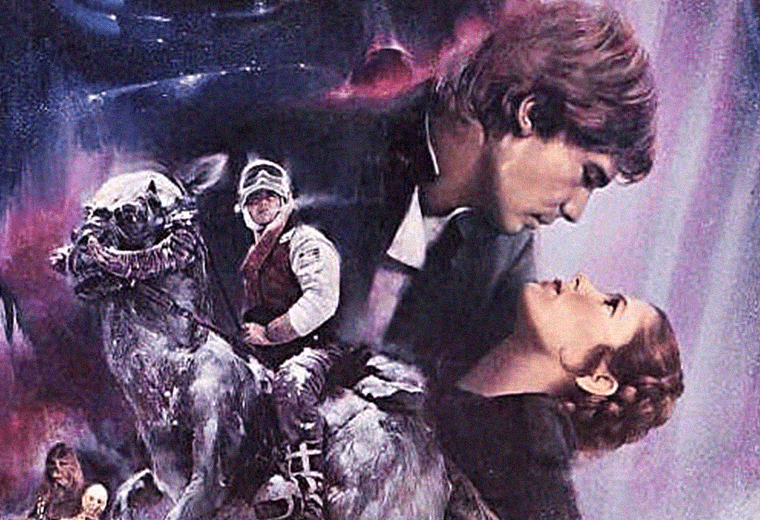 George Lucas is a very secretive chap, as we can tell by how closely he guards his deleted scenes. We've found a few, such as an entire five-minute opening scene of Luke on Tattooine for A New Hope, but other's remain hidden from everyone… There's even supposed to be a scene where Han and Leia get married! Now we'd LOVE to see that…
The lightsabre sound effect was an accident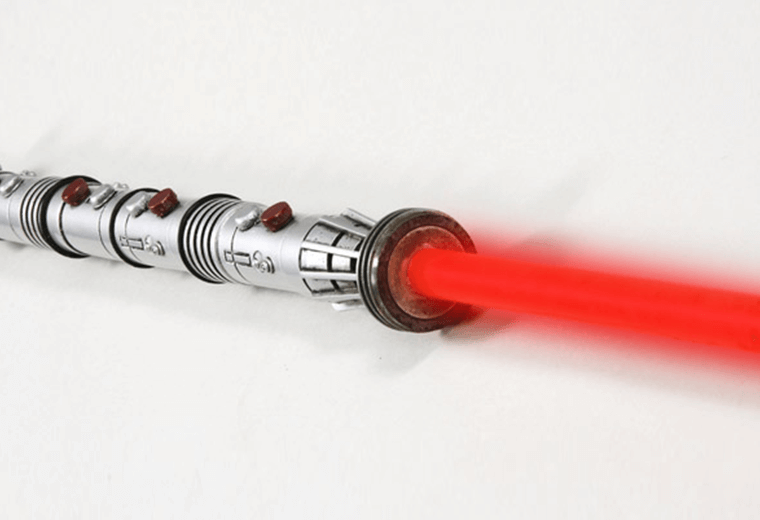 Sound effects supremo Ben Burtt couldn't find a suitably sci-fi sound effect for the iconic lightsabres, until he accidentally walked past a muted TV while holding a microphone. He mixed the resulting low hum with the sound of a film projector motor and the rest was history. Additionally, Burtt ran his hands through cheese casserole to create the sound of Jabba's slither, sampled a car window motor for R2-D2's movements and recorded an Asian sea otter for the sound of the Tauntauns.
Alec Guinness hated Star Wars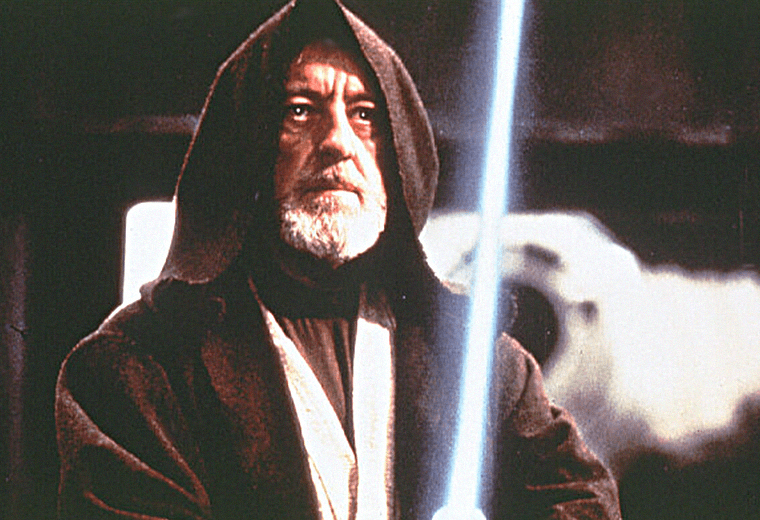 Say it ain't so! Legendary actor Alec Guinness didn't have high hopes for George Lucas' space opera when he signed on. In fact he downright hated it and had no idea what a smash it would become. Guinness begged Lucas to kill off Obi-Wan Kenobi, and he eventually relented. "What I didn't tell him," Guinness later revealed, "was that I just couldn't go on speaking those bloody awful, banal lines. I'd had enough of the mumbo jumbo."
Emperor Palpatine was originally played by a woman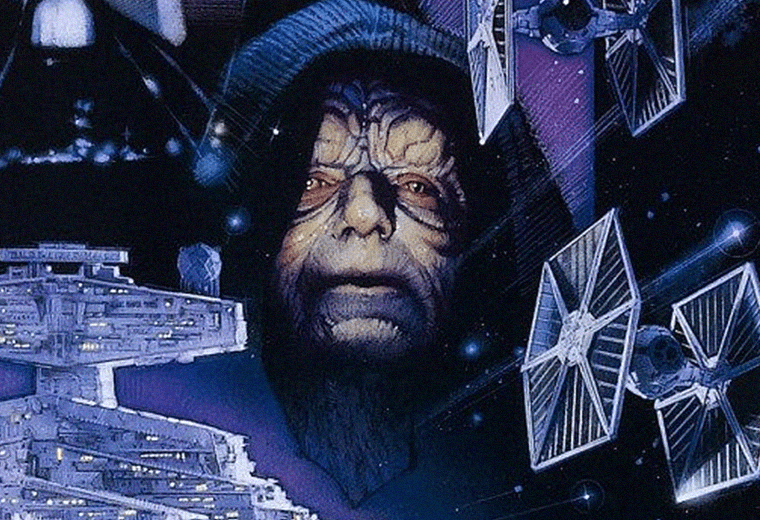 Though you'd never guess it, Emperor Palpatine was originally played by an elderly female stand-in with chimpanzee eyes superimposed over her face. Only when it came to casting The Emperor (who is never mentioned by his name throughout the original trilogy) in Return of the Jedi did Lucas cast Ian McDiarmid.
There's a Star Wars musical-comedy TV spin-off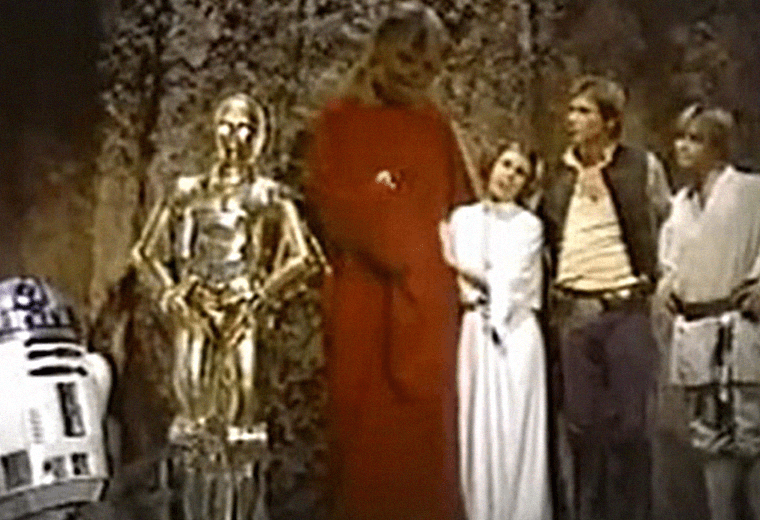 If you think you've seen all the Star Wars films, think again. There's the obscure and embarrassing Star Wars Holiday Special. Featuring all the main stars and characters, it's part Star Wars adventure, part sketch show, and has been described by one critic as "the worst two hours of television ever". That said, its cartoon segment featured the first ever appearance of Boba Fett. Oh, and if you love wookiees, then you're in for a treat!
C-3PO was originally meant to be a car salesman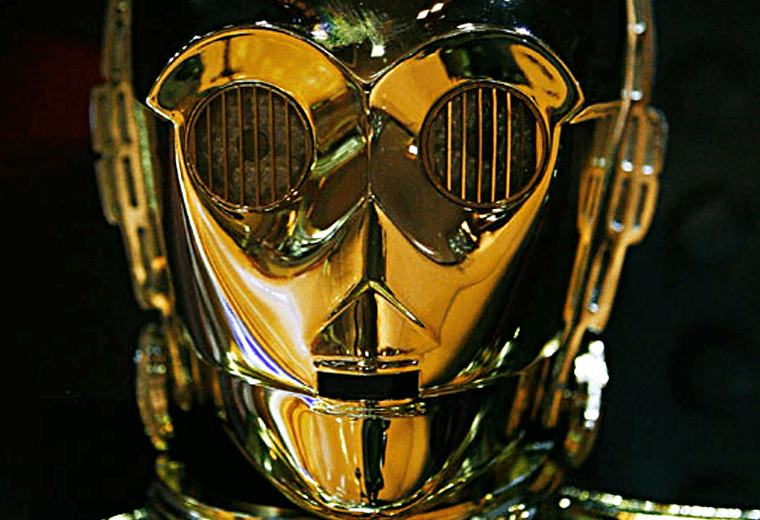 Okay, not literally. But in the early stages of production, the prissy protocol droid we know and love was supposed to have an "oily, car salesman-type dialect" according to actor Anthony Daniels. Luckily, the actor opted for a closer-to-home, "snooty British butler" accent and managed to convince George Lucas otherwise. Fittingly, C3P0 was later used to advertise Mitsubishi cars in Japan, so he did get to flog a few motors after all
Vader's heavy breathing was almost much worse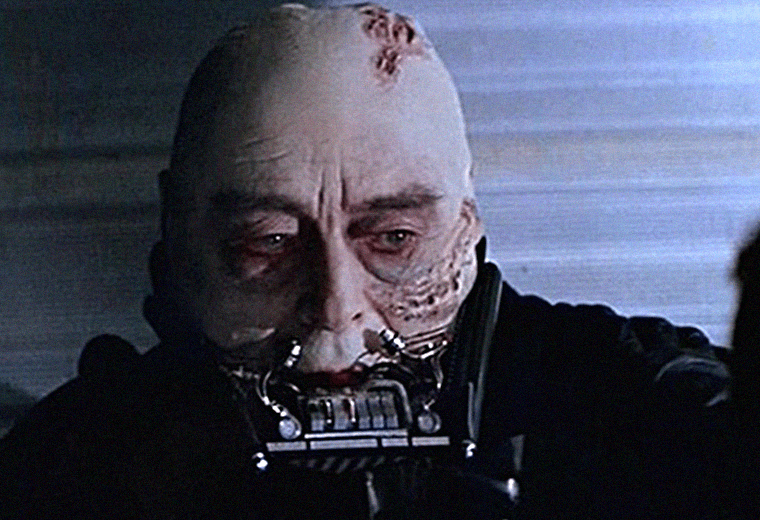 In the original trilogy, the sound of Darth Vader breathing was initially intended to be far wheezier and more laboured than the end result. In fact, if you're curious to know how it would have sounded, watch the end of Return of the Jedi, when Vader is left battered and dying. His breathing there was recorded for the first film and discarded in favour of a smoother breathing sound.
Wookiees didn't originate in Star Wars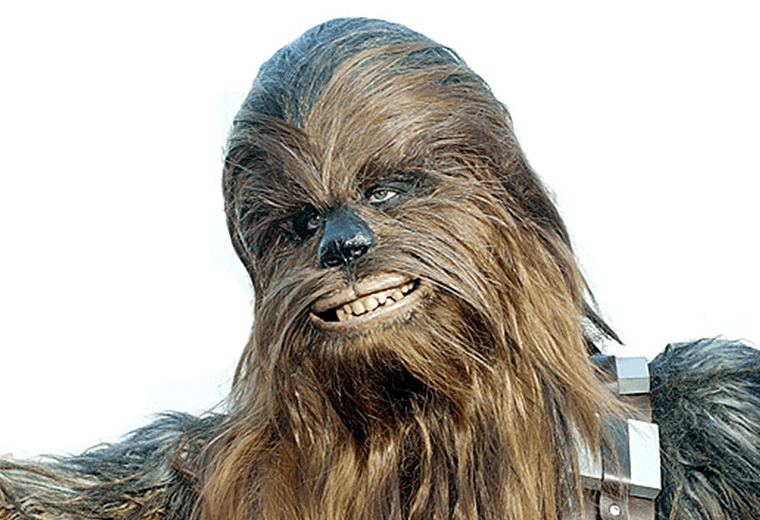 We all know Chewie is a Wookiee. But did you know the word 'Wookiee' originated on a previous George Lucas film? In sci-fi THX 1138, when the hero steals a car, you can hear a voice on the police radio saying, "I ran over a Wookiee back there on the expressway". This ad-lib by voiceover artist Terry McGovern stuck with George and inspired him while writing Star Wars.
The Ewoks were fond of practical jokes
We've still got a soft spot for the Ewoks in Return of the Jedi. Production assistant Ian Bryce once arrived on set to find a note from the Ewok actors saying they'd all had enough of the working conditions, had quit and were on their way to fly home. After panicking and getting a flat tyre trying to race to the airport, Bryce was relieved to see the Ewok bus pull up in the lot, with all the actors wearing 'Revenge of the Ewok' t-shirts. Crafty little fellas!
Han Solo was almost played by a newcomer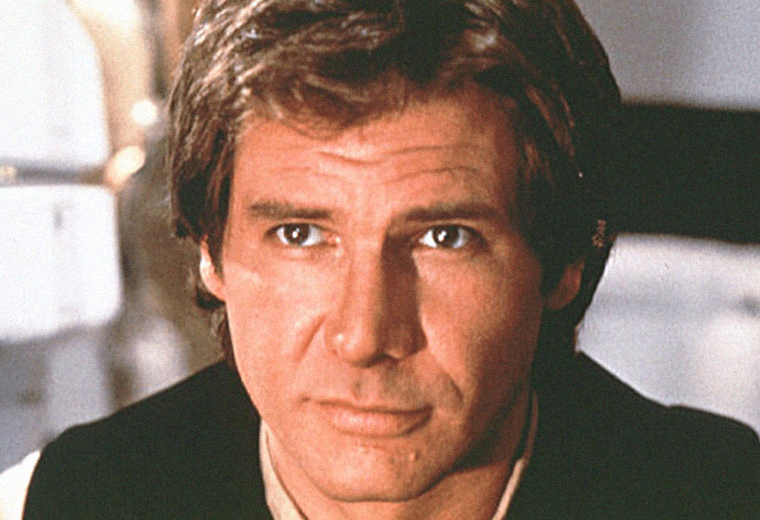 Harrison Ford wasn't in the running to play Han Solo, as he'd appeared in George Lucas's previous film American Graffiti and the director wanted a completely fresh cast. Ford, being a nice chap, agreed to read Solo's lines during screen tests for other actors, and Lucas realised his perfect Solo was right under his nose. Speaking of noses, Solo originally didn't have one. Lucas originally imagined him as a flat-faced green alien with gills.
Chewbacca never flew in the Millennium Falcon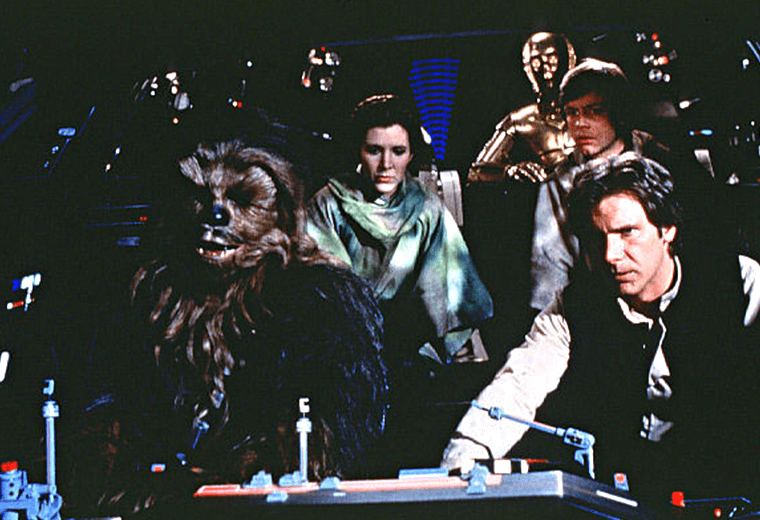 Did you know that Chewbacca – thanks to a very silly error – never actually got to sit in the Millennium Falcon cockpit? When it was built, the set designers hadn't factored in the sheer size of Chewy actor Peter Mayhew, who turned up on the morning of the shoot and realised he literally couldn't fit into his seat. Thanks to the magic of editing, the big hairy lunk was inserted into these scenes afterwards.
Not even the cast knew Empire's twist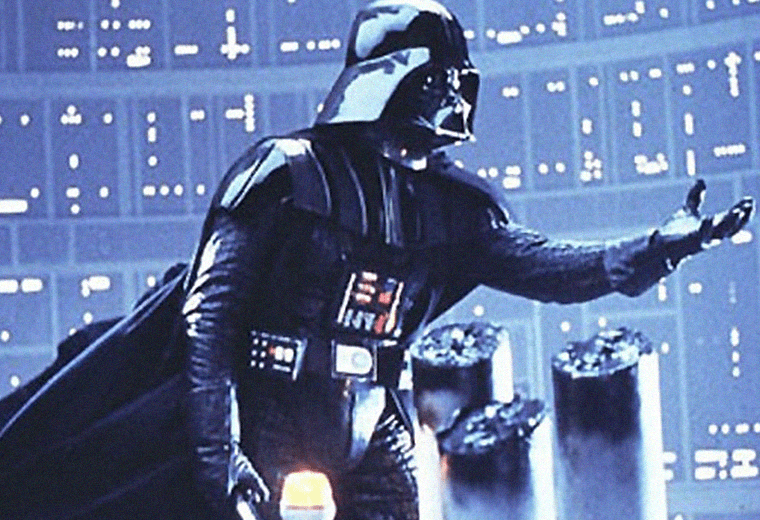 Lucas was so worried about the big twist in The Empire Strikes Back (Vader's revelation that he is Luke's father) leaking to the press, he actually filmed Vader saying "Obi-Wan killed your father" and dubbed "I am your father" just before the film was released. Only a handful of people – the screenwriters, Lucas, director Irvin Kershner, actor Mark Hamill and Vader voiceover man James Earl Jones – knew the truth.
Luke Skywalker was almost named 'Starkiller'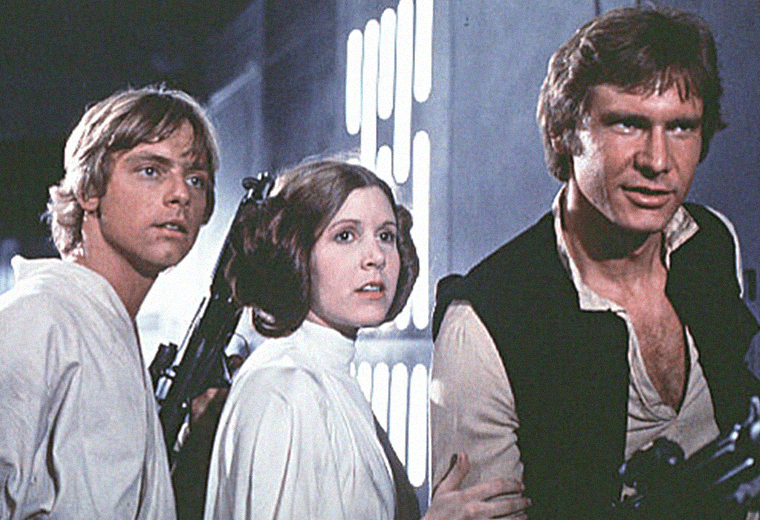 What's in a name? Quite a lot, in the Star Wars universe. Skywalker has become one of the most iconic character names in film history, yet it very nearly turned out to be Starkiller. Just think: Luke Starkiller. Luckily, Lucas realised it had a rather vicious ring to it, and gave it a much-needed tweak. Note to all Lucas detractors – he can get it right sometimes!
George Lucas is on the Return of the Jedi poster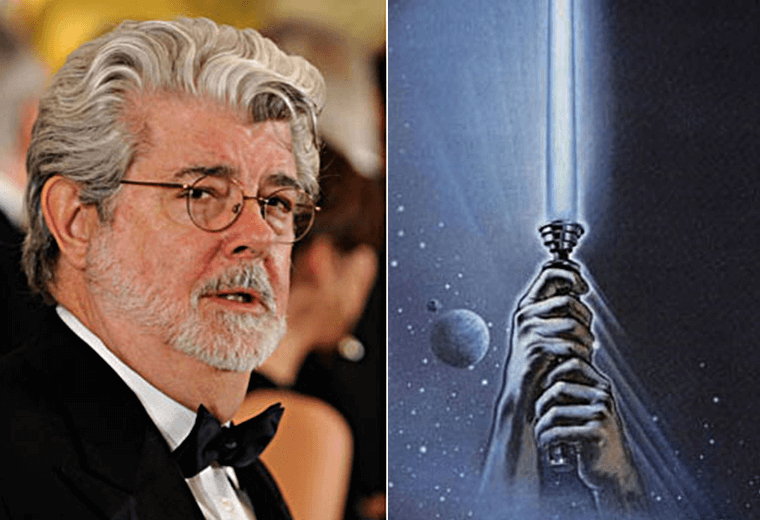 Lucas liked having complete control over the Star Wars series, and even though he didn't direct Empire or Jedi, he was still a very visible presence at all times. He didn't even trust Mark Hamill to hold a lightsabre properly. Those hands in the Return of the Jedi poster? That's George, living out his fantasy of being a Jedi.
The Stormtroopers are left handed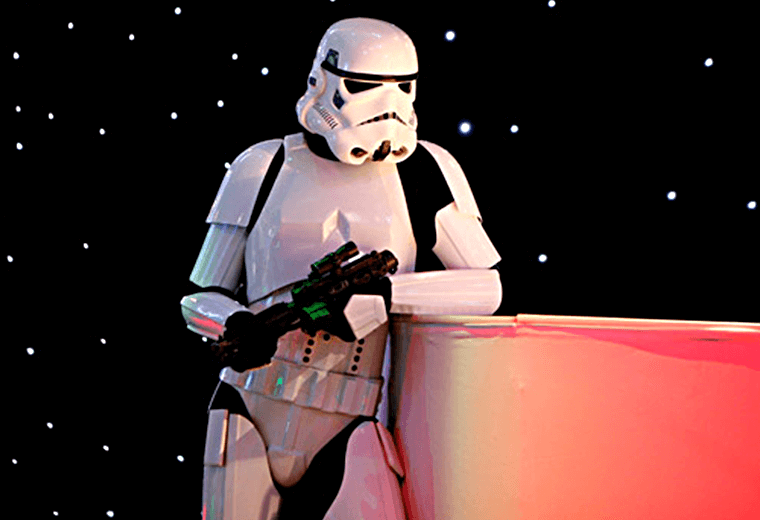 Due to a problem with the stripped-down Stormtroopers' weapons (the magazine was located on the left of their guns, which meant it kept hitting them in the chest-plate when they reloaded), most of the Stormtroopers are forced to be left-handed. Maybe that explains why they're all such terrible shots.
The Jedis nearly didn't return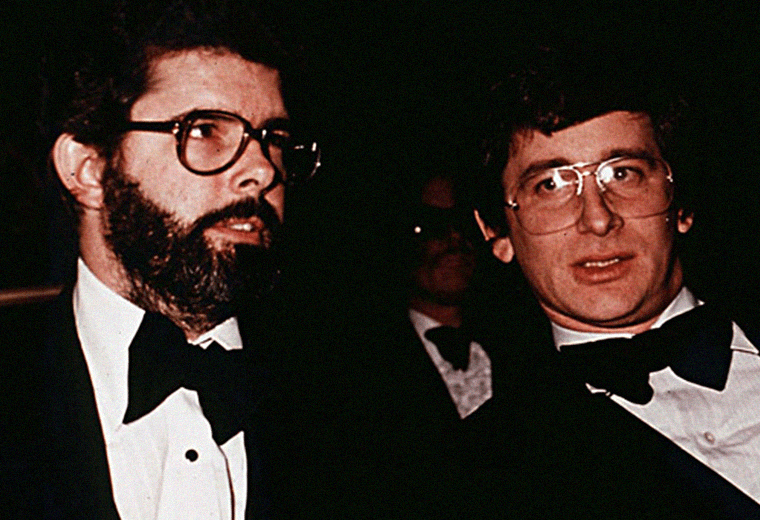 Return of the Jedi was all set to be released under the name Revenge of the Jedi before Lucas had a change of heart. He believed 'revenge' was an inappropriate word to associate with the level-headed Jedi order, so the marketing had to be changed last minute. Decades later, the word was put to more suitable use in the final film of the prequel trilogy, Revenge of the Sith.
Mark Hamill's scar was written into the script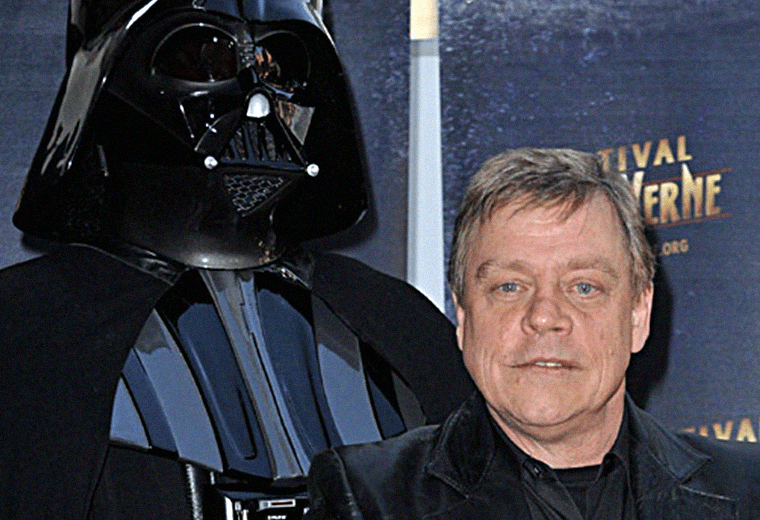 Days before shooting the final scenes for A New Hope, Mark Hamill was involved in a serious car crash which left him with a chunk missing from his nose, a fractured cheekbone and a very noticeable scar. Hamill's change in appearance was subsequently written into an early scene in The Empire Strikes Back, where he was slashed in the face by the deadly Wampa creature on the ice planet, Hoth.
These two maniacs almost directed Return of the Jedi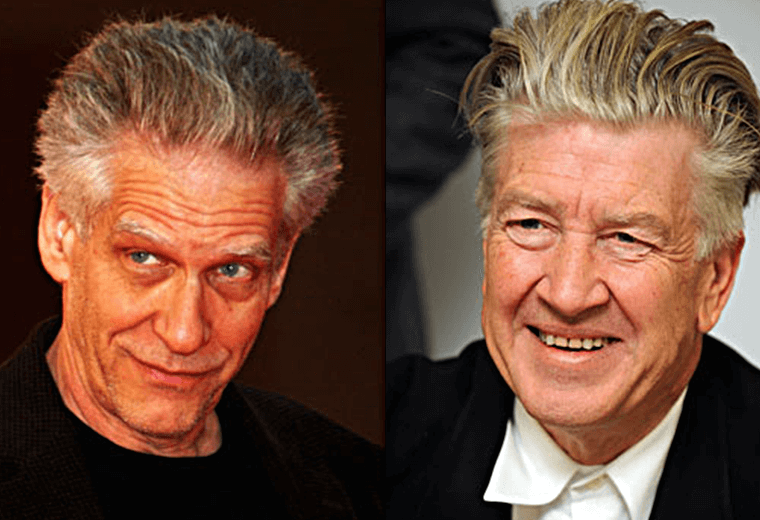 Busy with production duties (and counting his money), George Lucas eventually offloaded direction for the third Star Wars movie to Welshman Richard Marquand. However, at various points, Lucas also offered the film to directors David Cronenberg (of horror epics Videodrome and The Fly) and David Lynch (of melon-twisting avant garde escapades Eraserhead and Blue Velvet). Yikes. Lynch even met with Lucas, but claimed he had a headache after seeing the Wookiees.
The opening scroll was written by Brian de Palma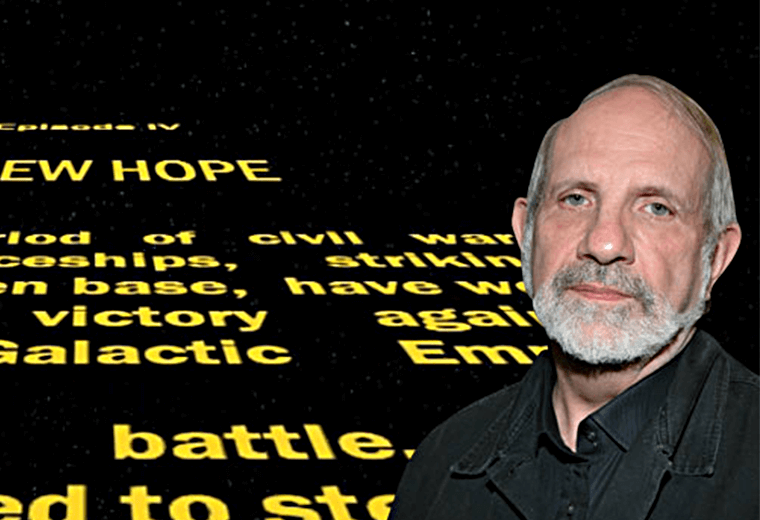 The scrolling words that open each Star Wars film were intended as a homage to the Flash Gordon serials of the thirties, which started in a similar way. Lucas was helped by Brian de Palma, director of crime classic Scarface, who saw the first draft and said, "You're out of your mind... Let me write this for you". Editing it right down, de Palma played a key role in introducing Star Wars to millions across the world.
Watch Star Wars: The Force Awakens now on Virgin Movies via your Virgin Media set top box. Press Home on your remote, then On Demand > Movies.